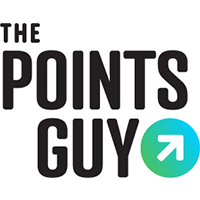 This March, American Airlines' flyers trekking across the country will have the opportunity to fly the carrier's best domestic jet.
During the weekend, the Fort Worth-based carrier filed its March 2021 schedule, which included a welcome upgrade for transcon travelers. Specifically, one of the carrier's three New York (JFK) to Los Angeles (LAX) frequencies will be operated by the Airbus A321T.
Want more airline-specific news? Sign up for TPG's free new biweekly Aviation newsletter!
This jet, outfitted with just 102 seats, is the most premium in the entire fleet. It sports a 10-seat Flagship First cabin, 20 seats of lie-flat Flagship Business and 72 in coach, with half in the extra-legroom Main Cabin Extra configuration.
The A321T will fly the following route for March 2021, as confirmed by the carrier:
American Flight 3: JFK – LAX 12 p.m. – 3:24 p.m.
American Flight 4: LAX – JFK 2 p.m. – 10:21 p.m.
Additionally, AA is boosting the JFK to San Francisco (SFO) frequency from once-daily to twice-daily, with both flights operated by the A321T, according to Cirium schedules.
More: Comparing American Flagship First, JetBlue Mint and United Polaris
For now, business-class fares start at roughly $500 one way, roughly in line with pandemic-era lows, but first-class pods start at a whopping $1,500. There's plenty of Web Special award availability for biz starting at 20,000 AAdvantange miles.
In a statement, American confirmed the move, saying:
The A321T will start to return in March, supplementing some of the widebody flying that has been operating over the past few months. As customers safely return to the sky, we look forward to bringing back the product they know and love on an important route.
Before the pandemic, the A321T was a mainstay on American's transcon routes. With rare exception, every flight between the cities was operated by this plane.
Video: Why Spirit Airlines is falling behind (CNBC)
What $15 an hour minimum wage means for Main Street

CNBC


Deforestation in Brazil's Amazon rainforest just hit its highest level in 12 years

CNBC


GameStop has disconnected from fundamentals: Loop Capital analyst

CNBC


EU-China trade deal levels the playing field, Germany's Altmaier says

CNBC


Volkswagen will fulfill emissions targets in 2021, CEO says

CNBC


Terry Crews on supercharging your productivity and what he values more than money

CNBC


Economic recovery has been 'delayed, not derailed,' ECB's Lagarde says

CNBC


Pfizer knew in summer Covid vaccine vials held six doses but filed as five doses to speed release, board member says

CNBC


Jim Cramer on GameStop's jump higher

CNBC


We're eyeing value stocks but with 'clear' associated catalysts, says CIO

CNBC


More dividend growth expected in Covid cyclicals, says analyst

CNBC


Deutsche Bank: Investors will be 'surprised' by how quickly normality will return

CNBC


Dr. Fauci says it's 'common sense' to wear two masks instead of one

CNBC


Delta CEO Ed Bastian: Demand is slow, but steadily improving

CNBC


Target to pay out fifth round of bonuses during the pandemic

CNBC


Hightower's Stephanie Link breaks down Target's holiday same-store sales jump

CNBC


What $15 an hour minimum wage means for Main Street
President-elect Joe Biden has proposed raising the minimum wage to $15 an hour. CNBC's Kate Rogers reports on whether small businesses can actually handle it.


CNBC



Deforestation in Brazil's Amazon rainforest just hit its highest level in 12 years
Deforestation in Brazil's Amazon rainforest just hit its highest level in 12 years. Destruction of the rainforest rose 9.5 percent from a year earlier to 2.7 million acres in 2020, according to data from Brazil's national space research agency. That's seven times the size of London, and it means Brazil will miss its own target for reducing deforestation in the Amazon this year.


CNBC



GameStop has disconnected from fundamentals: Loop Capital analyst
Anthony Chukumba, Loop Capital analyst, joins


CNBC

Once the pandemic hit, however, the transcon strategy changed.
Back in November, Brian Znotins, AA's vice president of network planning, explained to TPG why the A321T was largely grounded, in favor of larger Boeing 777s, with many more coach seats than premium ones in the pointy end of the plane.
"It's pretty simple. The A321T is a business-focused aircraft and there's very little business demand right now," Znotins told TPG. "VFR (visiting friends and relatives) and leisure demand" warrants a "low-frequency, high-gauge schedule," he added.
More: American Airlines details the future of the A321T
Despite Znotins' confirmation that the A321T would be back, several reports surfaced in late November questioning AA's commitment to the premium-heavy jet. Some rumored that the plane would never return, theorizing that American would convert the jets to a standard, domestic configuration with a handful of first-class recliners and a large coach cabin.
Fortunately, for AA flyers, Monday's news appears to squash such rumors.
American isn't ready to boost its frequencies to pre-pandemic levels, though. Despite re-adding the A321T to the schedule, the carrier will only fly three daily LAX frequencies in March 2021, down from roughly 11 per day one year ago.
The timing of the A321T's return coincides with the recent news that American's Northeast-focused alliance with JetBlue was just approved by regulators. One of the many promised benefits of the tie-up include coordinating transcon routes from New York, where JetBlue currently flies its Mint-equipped A321s.
Additionally, the carrier promised (at least) two new long-haul routes from JFK as part of the alliance, one to Athens and the other to Tel Aviv. Both flights were loaded for sale over the weekend.
As for American's other routes, the carrier confirmed that its March schedule will be approximately 36% smaller than the same time period in 2019, in an effort to match low demand resulting from COVID-19.
Featured photo by Zach Griff/The Points Guy
SPONSORED: With states reopening, enjoying a meal from a restaurant no longer just means curbside pickup.
And when you do spend on dining, you should use a credit card that will maximize your rewards and potentially even score special discounts. Thanks to temporary card bonuses and changes due to coronavirus, you may even be able to score a meal at your favorite restaurant for free. 
These are the best credit cards for dining out, taking out, and ordering in to maximize every meal purchase.
—
Editorial Disclaimer: Opinions expressed here are the author's alone, not those of any bank, credit card issuer, airlines or hotel chain, and have not been reviewed, approved or otherwise endorsed by any of these entities.
Source: Read Full Article