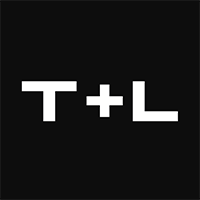 President Joe Biden is expected to block travel for non-United States citizens who have recently visited South Africa as the spread of a new and concerning coronavirus variant has been detected.
The ban is to begin on Saturday.
Biden will also reinstate a ban on most travel from the United Kingdom, many countries in Europe, and Brazil, Reuters reported on Sunday, which he pledged to do after former President Donald Trump attempted to lift it.
"We are adding South Africa to the restricted list because of the concerning variant present that has already spread beyond South Africa," Dr. Anne Schuchat, the CDC's principal deputy director, told the wire service, adding the agency was "putting in place this suite of measures to protect Americans and also to reduce the risk of these variants spreading and worsening the current pandemic."
Video: Biden to reinstate travel ban on certain non-U.S. travelers (NBC News)
Covid continues to surge in U.S. as death toll soars

NBC News


Dec. 2016: Remembering the Young Victims of the Oakland Warehouse Fire

NBC News


Nightly News Full Broadcast (January 22nd)

NBC News


Russian nuclear submarine launches test missiles over 3,000 miles

NBC News


Nightly News Full Broadcast (January 21st)

NBC News


Thousands of Covid vaccine appointments canceled as supplies run low

NBC News


New CDC director: Work of vaccinating 100 million 'has begun already'

NBC News


Biden signs executive orders on mask mandate, racial equality and rejoining parris accord

NBC News


Nightly News Full Broadcast (January 20th)

NBC News


Biden participates in signing ceremony for inaugural proclamation and cabinet nominations

NBC News


President-elect Biden arrives at the Capitol for his inauguration

NBC News


Grandma gamer: Meet online gaming's community of senior citizens

NBC News


Growing concern over new Covid variant across the nation

NBC News


How the FBI is following a digital trail to track down Capitol rioters

NBC News


Trump's final days in office eclipsed by second impeachment trial

NBC News


America prepares for an inauguration like no other

NBC News


Covid continues to surge in U.S. as death toll soars
As the nation continues to see a surge in coronavirus cases, the end of this week marks a death toll 25 percent higher than any other week in the crisis.


NBC News



Dec. 2016: Remembering the Young Victims of the Oakland Warehouse Fire
There are questions emerging about the building itself and grief for the victims who had so much of their lives ahead of them.


NBC News



Nightly News Full Broadcast (January 22nd)
Former President Trump's second impeachment trial to start in February, families and small businesses desperate for pandemic relief, and British PM Johnson warns U.K. Covid variant may be more deadly.


NBC News

The variant discovered in South Africa is believed to be 50% more infectious and scientists have warned current vaccines may not be as effective against it. So far, the strain has been reported in at least 20 countries.
Currently, South Africa is one of the countries allowing American tourists, requiring they arrive with a negative COVID-19 test taken within 72 hours of their departure. South Africa first reopened to tourists from select countries in October before expanding that to all international travelers.
In addition to South Africa, Biden will reinstate a ban on travel from several other countries, reversing an executive order Trump signed in the final days of his presidency. The order, which was set to go into effect on Jan. 26, would have lifted restrictions first imposed last year on non-U.S. citizens arriving from the UK, Ireland, a large swath of the EU, and Brazil.
While a more contagious and potentially more deadly strain of coronavirus has been discovered in the UK — and made its way to several states in the U.S. — Reuters noted current vaccines appear to be effective against the UK mutations.
Starting Tuesday, all international travelers to the U.S. will have to show proof of a negative COVID-19 viral test before boarding a flight. The test must be taken within three days of their scheduled departure. Travelers will also be required to quarantine, according to an executive order, in line with the CDC's recommendations of either 10 days or seven days if they report no symptoms and test negative for COVID-19.
Biden has cracked down on the travel-related spread of the virus during his first few days in office, imposing mask mandates on transportation, including in airports, and on planes, trains, and buses.
Alison Fox is a contributing writer for Travel Leisure. When she's not in New York City, she likes to spend her time at the beach or exploring new destinations and hopes to visit every country in the world. Follow her adventures on Instagram.
Source: Read Full Article