British Airways is partnering with a Sustainable Aviation Fuel (SAF) provider in its efforts to become carbon neutral by 2050.
It's part of a planned $400m investment in SAF over the next 20 years by IAG, the airline's parent company.
In this latest step, BA is teaming up with SAF producer LanzaJet and helping to fund its first commercial-scale plant in the US state of Georgia.
The airline will purchase SAF from the US plant to power a number of flights starting from late 2022; meanwhile, the deal that's been struck also includes early-stage planning for a potential LanzaJet large-scale commercial biorefinery in the UK.
Read more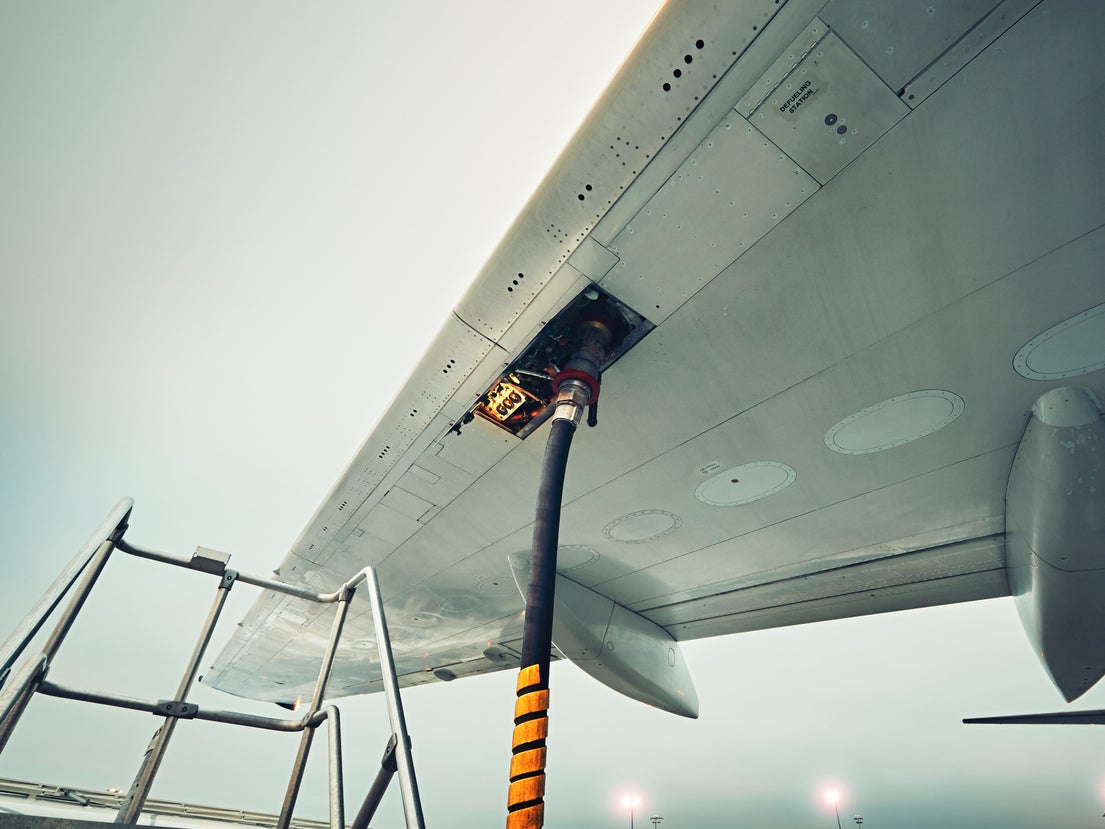 Construction on the Georgia plant is slated to begin this year.
The facility will convert sustainable ethanol – a chemical compound widely blended with petrol to reduce its carbon intensity – into sustainable aviation fuel using a patented chemical process.
This fuel will reduce emissions by 70 per cent compared to regular jet fuel, according to BA.
INDY/
GO Weekly Newsletter
TIME TO TRAVEL!
Read our full mailing list consent terms here
INDY/
GO Weekly Newsletter
TIME TO TRAVEL!
Read our full mailing list consent terms here
The carrier already has an existing partnership with sustainable fuels technology company Velocys, with the goal of building a UK facility able to produce renewable sustainable jet fuel by 2025, by converting household and commercial waste.
Sean Doyle, British Airways' CEO, said: "Despite the crisis in global aviation, it is vital for our future that we continue to address climate change and we remain focused on playing our part to reduce the impact we have on the planet.
"Progressing the development and commercial deployment of sustainable aviation fuel is crucial to decarbonising the aviation industry and this partnership with LanzaJet shows the progress British Airways is making as we continue on our journey to net zero."
In another recent development in the airline industry, Dutch flag carrier KLM announced that, in January, it had operated the world's first passenger flight partly flown on sustainably produced synthetic kerosene.
KLM and Shell, which produced the sustainable kerosene, shared details of the Netherlands flight during the international conference on Synthetic Sustainable Aviation Fuels at The Hague.
The Netherlands, a leading advocate for Synthetic Sustainable Aviation Fuels, wants to stimulate the development and application of biofuels and synthetic kerosene so that European airlines will be able to fly entirely on sustainable fuel by 2050.
The world-first commercial passenger flight from Amsterdam Schiphol to Madrid last month was carried out on an admixture of 500 litres of sustainable synthetic kerosene.
Pieter Elbers, the CEO of KLM said: "The transition from fossil fuel to sustainable alternatives is one of the largest challenges in aviation. Fleet renewal contributed significantly to the reduction of CO2 emissions, but the upscaling of production and the use of sustainable aviation fuel will make the biggest difference for the current generation of aircraft.
"That is why we teamed up with various partners some time ago, to stimulate the development of sustainable synthetic kerosene. This first flight on synthetic kerosene shows that it is possible in practice and that we can move forward."
Source: Read Full Article