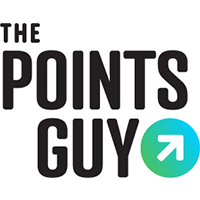 Load Error
Hong Kong flag carrier Cathay Pacific said that it's easing mask restrictions for its business- and first-class passengers.
Sign up to receive the daily TPG newsletter for more travel news!
In an internal memo sent on Friday, the airline detailed its plan to offer a mask exemption "when a passenger is lying flat in business or first class." The memo, which was first reported by Executive Traveller, detailed the reasoning for the policy being that the premium cabins offer suite-style seats with high enclosures surrounding the passenger.
"Seats in first and business class are more spacious with partitions, and passengers are exempted when lying flat for sleep," a spokesperson for Cathay explained.
When the first- or business-class passenger's seat is in the lounge or the upright position, they will still be required to wear their mask. The exemption only applies to when the seat is in its lie-flat mode.
Since May 2020,  Cathay has enforced a one-size-fits-all rule to mask-wearing when flying: every traveler aged two years or older must wear a mask unless eating or drinking, no matter which cabin they're flying in. Additionally, all passengers must wear a mask during check-in, in Cathay lounges, during boarding, during disembarkation and when directed by airport staff or cabin crew.
Related: Why pilots don't have to wear masks when flying
Most other airlines, including British Airways and Virgin Atlantic in the U.K., continue to mandate strict rules regarding masks for all passengers in all cabins.
In the United States, President Joe Biden implemented a new mandate that requires all passengers wear a face mask on aeroplanes, trains, buses, taxis and rideshares as of Feb. 2. The CDC said that scientific evidence shows that "consistent and universal use of masks" on public transit will help reduce the spread of COVID-19.
Elsewhere, in the Middle East, Qatar advises its passengers flying in business class to wear their mask "onboard at their own discretion, as they enjoy more space and privacy." However, for non-business class passengers on Qatar, they are required to wear a face mask and protective face shield.
Featured photo by Emily McNutt/The Points Guy
SPONSORED: With states reopening, enjoying a meal from a restaurant no longer just means curbside pickup.
And when you do spend on dining, you should use a credit card that will maximize your rewards and potentially even score special discounts. Thanks to temporary card bonuses and changes due to coronavirus, you may even be able to score a meal at your favorite restaurant for free. 
These are the best credit cards for dining out, taking out, and ordering in to maximize every meal purchase.
—
Editorial Disclaimer: Opinions expressed here are the author's alone, not those of any bank, credit card issuer, airlines or hotel chain, and have not been reviewed, approved or otherwise endorsed by any of these entities.
Source: Read Full Article