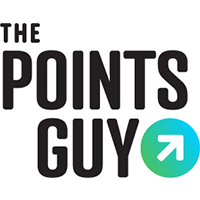 Load Error
They were there, and now they're gone.
Cruise lines have yet to officially cancel Alaska sailings for 2021, despite the fact that a cruise ship ban announced last week by Canada will make most of them unviable.
But in recent days, they've begun making the trips unbookable at their websites — or removing them from the websites completely.
For more cruise news, reviews and tips, sign up for TPG's new cruise newsletter
Alaska sailings scheduled for 2021 have become unbookable since last week at the websites of five of the six big-ship lines that operate in the state — Princess Cruises, Holland America, Royal Caribbean, Carnival Cruise Line and Celebrity Cruises.
The exception is Norwegian Cruise Line, which continues to show 2021 Alaska sailings as bookable on its website.
Scheduled to remain in effect through Feb. 28, 2022, the new Canada cruise ban will more or less end the Alaska cruise season before it begins, as most cruise ships must make a stop in Canada during Alaska cruises for regulatory reasons.
Related: The best credit cards for booking cruises
Most cruise ships are flagged outside of the United States, and by law such vessels cannot cruise in American waters without stopping at least once per voyage at a foreign port. On a practical level, that means the Alaska cruises offered by most lines must include a stop in Canada.
Unless Congress passes a waiver to the 135-year-old law, the Passenger Vessel Services Act, and President Joe Biden signs it, or Canada's new cruise ban is rescinded, there will be no cruising in Alaska this year for most ships.
Video: Surfer takes on massive wave (USA TODAY)
Parents surprise little girl with two new best friends

USA TODAY


Parents surprise little girl with two new best friends

USA TODAY


Bidens encourage Americans to 'stay strong' as they lay out Valentine's Day message

USA TODAY


Police handcuffed and pepper sprayed this 9-year-old Black girl in Rochester, New York

USA TODAY


This baby's reaction to eating chocolate for first time is so relatable

USA TODAY


What is Lunar New Year and how is it celebrated?

USA TODAY


Chicago leaders attempt to help communities of color get COVID-19 vaccines

USA TODAY


'Stop killing us': Asian Americans decry spike in violent attacks amid pandemic

USA TODAY


Johnny Manziel opens up about his life, career and future

USA TODAY


Little girl overcomes all odds to walk

USA TODAY


Officer Goodman seen in Capitol riot footage warning U.S. Sen. Mitt Romney to turn around

USA TODAY


Footage from the Capitol riots shows Nancy Pelosi's staffers barricading themselves

USA TODAY


Time-lapse: NASA's new 112-foot-wide radio antenna can dial long distance spacecraft

USA TODAY


Mob outside of House Speaker Nancy Pelosi's office seen in Capitol riot footage

USA TODAY


President Biden says 200 million more COVID-19 vaccine doses are coming this summer

USA TODAY


'We are listening to Trump,' impeachment prosecutors use rioters' own words as evidence

USA TODAY


Parents surprise little girl with two new best friends
10-year-old Jennavesia stepped up in a big way to help her mom during quarantine. Her furry, cuddly reward were two new friends named Pepper and Chewy.


USA TODAY



Parents surprise little girl with two new best friends
10-year-old Jennavesia stepped up in a big way to help her mom during quarantine. Her furry, cuddly reward were two new guinea pigs named Pepper and Chewy.


USA TODAY



Bidens encourage Americans to 'stay strong' as they lay out Valentine's Day message
Joe and Jill Biden made an appearance on the White House front lawn with their dogs to check out White House Valentine's Day decorations.


USA TODAY

Every line that's stopped taking bookings for 2021 Alaska cruises on its website has handled the situation a little differently. At the websites of Royal Caribbean, Celebrity and Holland America, 2021 sailings to Alaska have disappeared completely. A search for Alaska cruises only turns up sailings scheduled for 2022.
At the Princess website, a search for 2021 Alaska cruises still turns up the voyages the line had planned for the year, with all of the normal details about scheduled port calls, shore excursions and the onboard experience. But each of the sailings now has a notice saying it is "currently not available."
A search for 2021 cruises to Alaska at the Carnival website simply turns up a full-screen message that says "Oh Snap! There aren't any cruises with the details you searched for."
The one outlier among the big-ship lines, Norwegian, is continuing to take bookings as it studies the implications of the Canada ban and its options, the line has said.
"We are currently exploring several initiatives that may allow such cruises to continue, especially for the important Alaska season," the line said last week in a statement. "Given the fluidity of the current environment, we will also continue to work with the Canadian government to amend their current suspension."
Norwegian's two smaller sister lines, Regent Seven Seas Cruises and Oceania Cruises, also continue to show Alaska sailings for 2021 as bookable on their websites.
Related: Canada cruise ban 'devastating' for Alaska
Carnival Corp., the parent company of Carnival Cruise Line, Princess and Holland America, also said in a statement last week that it was assessing whether there was any way to preserve part of the upcoming Alaska season. But the fact that its lines have halted sales of Alaska trips can be seen as a sign that it isn't confident it will find such a solution.
"We are disappointed to learn about Canada's decision to extend the interim order that prohibits cruise ships from sailing in its waters," the Carnival Corp. statement said. "This extension, if not amended as pandemic conditions improve, or through action by U.S. authorities, would require our brands to cancel our Alaska (West Coast) and Canada [and] New England (East Coast) cruise vacation seasons this year."
Canada's cruise ban doesn't threaten all Alaska cruises. Several small cruise lines that operate U.S.-flagged ships in Alaskan waters including UnCruise Adventures, American Cruise Lines and Alaskan Dream Cruises aren't affected by the ban. Under U.S. law, U.S.-flagged vessels are the only ones allowed to operate Alaska cruises without stopping in a Canadian port.
But such lines account for less than 2% of the vacationers who visit Alaska by cruise ship in a typical year.
Planning a cruise? Start with these stories:
The 5 most desirable cabin locations on any cruise ship
The 8 worst cabin locations on any cruise ship
A quick guide to the most popular cruise lines
21 tips and tricks that will make your cruise go smoothly
15 ways cruisers waste money
12 best cruises for people who never want to grow up
What to pack for your first cruise
Featured image courtesy of Princess Cruises.
SPONSORED: With states reopening, enjoying a meal from a restaurant no longer just means curbside pickup.
And when you do spend on dining, you should use a credit card that will maximize your rewards and potentially even score special discounts. Thanks to temporary card bonuses and changes due to coronavirus, you may even be able to score a meal at your favorite restaurant for free. 
These are the best credit cards for dining out, taking out, and ordering in to maximize every meal purchase.
—
Editorial Disclaimer: Opinions expressed here are the author's alone, not those of any bank, credit card issuer, airlines or hotel chain, and have not been reviewed, approved or otherwise endorsed by any of these entities.
Source: Read Full Article