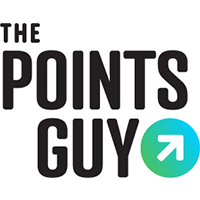 Load Error
The route-map adjustments keep coming.
Throughout the pandemic, and especially in recent weeks, airlines have been nimbly responding to changing demand patterns, boosting flights to leisure destinations and cutting unprofitable business-oriented routes.
The latest move comes from Delta, which just made sweeping network changes in its latest schedule update.
Nine route cuts
Atlanta-based Delta is cutting nine routes at least through December, according to Cirium schedules and later confirmed by the carrier.
Four of the suspensions are for Florida service. Flights from Miami (MIA) to Orlando (MCO) and to Tampa (TPA) were slated to restart in June, but they've now been cut through 2021. A few of the flights could return eventually, but there's no guarantee for all of them.
Sign up for TPG's free new biweekly Aviation newsletter for more airline-specific news!
Flights from West Palm Beach (PBI) to Boston (BOS) and to New York-JFK were on the books to restart in April, but those plans have now changed. Boston service is scrapped through the end of January 2022, while JFK flights will begin just in time for the holidays on Dec. 19.
The other five suspended routes — each originally slated to restart in April — touch one of Delta's current or former hubs, and are listed below:
Atlanta (ATL) – Burbank (BUR)
Atlanta (ATL) – Colorado Springs (COS)
Los Angeles (LAX) – Columbus, Ohio (CMH)
Cincinnati/Northern Kentucky (CVG) – Houston (IAH)
Cincinnati/Northern Kentucky (CVG) – Phoenix (PHX)
According to the airline, "we're continually adjusting our schedule based on the evolving nature of COVID-19 and changing demand trends. We will continue rebuilding our network as demand resumes in these markets."
Some might be puzzled by Delta pulling routes from warm-weather and outdoor-friendly cities like Miami, West Palm Beach, Phoenix and Colorado Springs, especially as other competitors add flights to those destinations.
Turns out, all the routes being cut have historically been poor performers for Delta. According to U.S. Department of Transporation data analyzed by Cirium, each of the suspended connections were in the bottom 50% of network-wide profitability the last year they operated. In fact, most were in the last quartile.
Seven new routes
Video: Masks now required at all TSA airport checkpoints (Associated Press)
AP Top Stories 8 P

Associated Press


Biden: 'Things are beginning to click' on vaccine

Associated Press


State defends delisting of Yemen's Houthi rebels

Associated Press


New York to allow limited performances

Associated Press


Fire destroys Vermont covered bridge

Associated Press


Psaki: Biden won't watch much of impeachment trial

Associated Press


Fauci warns against 2-dose regimen deviation

Associated Press


Schumer: Parties finalize impeachment trial rules

Associated Press


Variants raise worry about COVID-19 reinfections

Associated Press


ShowBiz Minute: Super Bowl, Casanova, Daniels

Associated Press


Biopic Pick: Amy Schumer

Associated Press


Biopic Pick: Karamo Brown

Associated Press


Biopic Pick: Omari Hardwick

Associated Press


Biopic Pick: Aubrey Plaza

Associated Press


Many maskless at Tampa Super Bowl celebrations

Associated Press


On This Day: 8 February 2015

Associated Press


AP Top Stories 8 P
Here's the latest for Monday February 8th: Drive to vaccinate Americans against COVID gains speed; Trump lawyers blast impeachment; Myanmar's military government imposes curfews after coup; World's oldest zoo reopens after Austrian coronavirus lockdown.


Associated Press



Biden: 'Things are beginning to click' on vaccine
President Joe Biden virtually toured Arizona's State Farm Stadium vaccination site, thanking front line workers distributing the COVID vaccine. The administration has deployed FEMA staff and National Guard members to help get people vaccinated. (Feb. 8)


Associated Press



State defends delisting of Yemen's Houthi rebels
The US State Department is defending its delisting of Yemen's Houthi rebels as a terrorist group. (Feb. 8)


Associated Press

Though Delta is trimming some routes, it's adding seven others, five of which depart from its Minneapolis/St. Paul hub, and are as follows:
Minneapolis/St. Paul (MSP) – Myrtle Beach, South Carolina (MYR)
Minneapolis/St. Paul (MSP) – Portland, Maine (PWM)
Minneapolis/St. Paul (MSP) – Savannah/Hilton Head (SAV)
Minneapolis/St. Paul (MSP) – Traverse City, Michigan (TVC)
Minneapolis/St. Paul (MSP) – Warwick, Rhode Island (PVD)
All of the MSP flights are technically resumptions for the carrier. However, some, like the new seasonal flight to Portland, Maine haven't flown since June 2009. MSP to Myrtle Beach last flew in March 2010, and the new seasonal Warwick connection hasn't been operated in over six years.
One clear trend across the five new routes is a focus on leisure destinations. Whether it's a lakeside retreat in Traverse City or a round of 18 holes in Myrtle Beach, Delta is ready to take pandemic-weary travelers to warmer, outdoor-friendly destinations, all while strengthening its foothold in the Twin Cities as well.
Other airlines: American Airlines unveils major Miami expansion, another new route to Tel Aviv
Delta is also adding two new Los Angeles routes in a move that bolsters its presence in the ultra-competitive Southern California city.
LAX to Houston (IAH) begins on April 12, with twice-daily Airbus A220 service in each direction. Delta will face stiff competition from American, Spirit and United, though the carrier will fly its most modern jet between the cities.
Los Angeles (LAX) to Oakland (OAK) also starts on April 12, with thrice-daily service in each direction, operated by Delta Connection partner SkyWest Airlines on the 70-seat Embraer 175. Delta will go head-to-head with Southwest and Spirit in this short-haul market. 
More: Delta charges into leisure markets with latest route shakeup
Starting in April, Delta's also adding another frequency between LAX and Orlando (MCO), bringing the average to four-daily flights in each direction. Other destinations getting a frequency boost include Nashville (BNA) and Tampa (TPA).
Delaying the return to RDU
Delta's making another interesting adjustment to its Raleigh/Durham (RDU) flying. The carrier is postponing the restart of four routes from April to September, effectively throwing in the towel on the summer season for the markets listed below, and delaying its return to RDU as a focus city.
Raleigh/Durham (RDU) – Indianapolis (IND)
Raleigh/Durham (RDU) – Nashville (BNA)
Raleigh/Durham (RDU) – Philadelphia (PHL)
Raleigh/Durham (RDU) – Windsor Locks, Connecticut (BDL)
The latest route-map shakeup comes on the heels of Delta charging ahead into leisure markets from its New York City-area hubs. The carrier is adding a slew of flights to destinations including Hilton Head, Martha's Vineyard, Nantucket and more.
Airlines have repeatedly shown a willingness to try new routes and add service in the hope of generating revenues, particularly when they have hundreds of planes sitting idle.
Delta's latest move does exactly that: rebalancing the route map to fly where people want to go.
Featured photo by Zach Griff/The Points Guy
SPONSORED: With states reopening, enjoying a meal from a restaurant no longer just means curbside pickup.
And when you do spend on dining, you should use a credit card that will maximize your rewards and potentially even score special discounts. Thanks to temporary card bonuses and changes due to coronavirus, you may even be able to score a meal at your favorite restaurant for free. 
These are the best credit cards for dining out, taking out, and ordering in to maximize every meal purchase.
—
Editorial Disclaimer: Opinions expressed here are the author's alone, not those of any bank, credit card issuer, airlines or hotel chain, and have not been reviewed, approved or otherwise endorsed by any of these entities.
Source: Read Full Article