Disney World has started photoshopping masks onto visitors who aren't wearing face coverings on certain rides.
The theme park has a strict policy that requires guests to wear a mask at all times.
Previously, Disney further incentivised people to keep their face coverings on by not providing their ride photography if they weren't wearing one.
However, revoking certain visitors' PhotoPass pictures meant others who shared a carriage with them would also be penalised, even if they had followed the mask protocol correctly.
A new measure has been introduced to get around the issue: digital face masks.
Watch more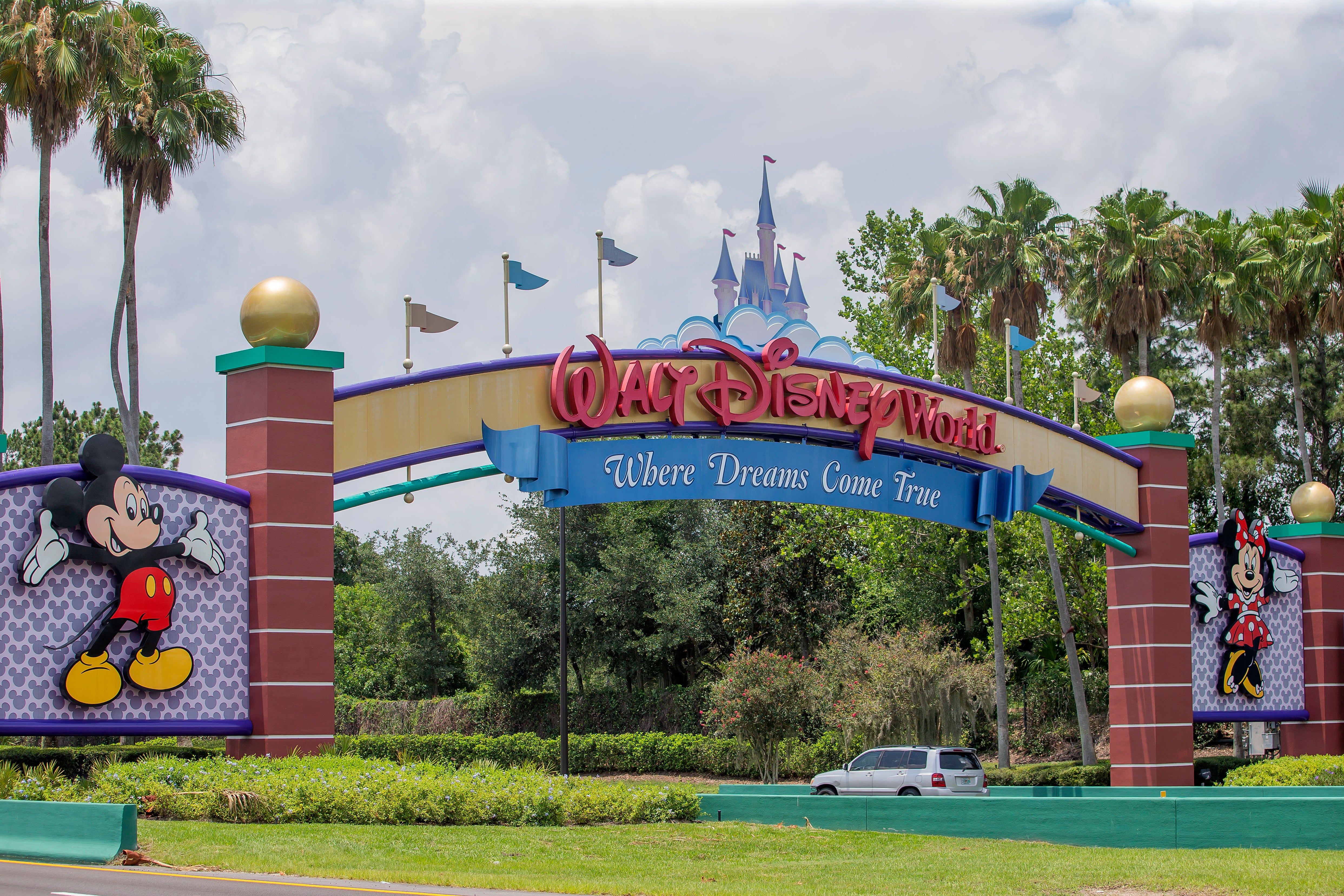 On some rides at the Florida park – currently Buzz Lightyear's Space Ranger Spin at the Magic Kingdom and aboard DINOSAUR in Disney's Animal Kingdom – photos will be "enhanced" by adding a mask to the faces of riders who have chosen not to wear one.
A snap that includes the photoshopping element was shared to Facebook group Disney World Junkies.
INDY/
GO Weekly Newsletter
TIME TO TRAVEL!
Read our full mailing list consent terms here
INDY/
GO Weekly Newsletter
TIME TO TRAVEL!
Read our full mailing list consent terms here
It shows a group of riders on the DINOSAUR attraction caught mid-ride.
Most of the people appear to be wearing their own face coverings, but one has obviously been added – the woman in the back row has clearly had some digital enhancement.
The photo processing time takes a little longer for those where digital masks have been added, according to WDW News Today, a site dedicated to Disney Parks news.
It follows the news over the summer that Disney World Florida told guests they could no longer eat and drink on the go.
Resort officials introduced the rule in order to close a loophole which saw guests walking around the park without masks.
As part of new measures brought in to help stop the spread of coronavirus, visitors were instructed to bring their own face coverings and wear them at all times within the park, except for when dining and swimming.
Guests were therefore bypassing the rule by buying a drink or snack, removing their mask and eating or drinking while walking around the resort.
Disney has now been stricter in its guidance to indicate that this is not appropriate.
Park-goers should only eat while standing still or sitting, while maintaining social distancing.
"You may remove your face covering while actively eating or drinking, but you should be stationary and maintain appropriate physical distancing," according to the resort's website.
Source: Read Full Article