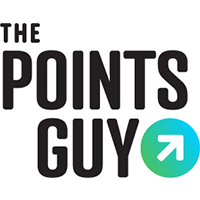 Despite JetBlue's impressive pandemic-era growth plans, it's not all good news for the carrier's route map.
New York-based JetBlue won't resume flights to Baltimore/Washington (BWI), Burbank (BUR), Ontario, Calif. (ONT) or San Jose, Calif. (SJC) until June 2021, according to the latest Cirium schedule data and confirmed by the carrier.
Over the weekend, JetBlue loaded a revised schedule for the first four months of 2021, which included removing all flights from the aforementioned four airports into June.
Sign up for TPG's free new biweekly Aviation newsletter for more airline-specific news!
"Demand for air travel continues to be down dramatically compared to pre-pandemic levels, and cash and job preservation remain a top priority as we work through a challenging recovery. To support our efforts, JetBlue will extend the suspension of service in four cities through June 9," a JetBlue spokesperson said to TPG.
JetBlue also said it would temporarily suspend flights to four more cities — Albuquerque (ABQ); Burlington, Vermont (BTV); Minneapolis/St. Paul (MSP) and Portland, Oregon (PDX) — for nearly eight weeks. JetBlue's flights to those cities will drop of the schedule on Feb. 11 before returning April 1, according to the carrier.
In late 2020, TPG reported that JetBlue suspended flights to Baltimore and the three secondary California airports until at least April 2021. Now, however, the suspensions are creeping into the latter half of 2021, as the pandemic — and the associated decline in business travel — drags on.
It remains to be seen when — and if — JetBlue eventually returns to these four airports. Before the coronavirus came stateside, the carrier flew multiple routes to these airports, including:
Boston (BOS) – Baltimore (BWI)
Boston (BOS) – Burbank (BUR)
Boston (BOS) – San Jose (SJC)
New York (JFK) – Burbank (BUR)
New York (JFK) – Ontario (ONT)
New York (JFK) – San Jose (SJC)
Monday's news comes as the airline plans to fly 60% fewer flights in February 2021 compared to the year prior, according to Cirium schedules. In addition to the extended suspensions, JetBlue has indefinitely halted flights to Newburgh (SWF) near New York City and Worcester (ORH) near Boston, as first reported by PaxEx.Aero. The airline told TPG on Monday that "reopening dates have not been announced."
Video: Investigation underway into Sriwijaya Air Boeing 737-500 crash (CNBC)
Cramer: Twitter may have trouble attracting users without Trump on the platform

CNBC


Cramer on airline stocks, Boeing and Covid-19 vaccine rollout

CNBC


Intercontinental Exchange CEO on NYSE delisting three Chinese stocks

CNBC


Stocks open lower, pulling back from record highs

CNBC


Investors are concerned by DC turmoil: Alliance Bernstein's Grant

CNBC


Market Open: January 11, 2021

CNBC


Forecasters focus on vaccine rollout to determine recovery timeline

CNBC


Cramer: Weakness in the market reflects the uncertainty in Washington

CNBC


ADL CEO: 'Inciting violence is not expressing an opinion'

CNBC


Economist Stephanie Kelton: Deficit spending can help support economic recovery

CNBC


The Pre-Market Rundown 2: January 11, 2021

CNBC


UK needs to get more creative in distributing vaccines, expert says

CNBC


Greycroft's Alan Patricof: Social media companies have effectively become utilities

CNBC


Only six countries outside EU have secured vaccine for entire population, says risk expert

CNBC


Mohamed El-Erian: Stock themes will start to dominate over passive investing

CNBC


Former FDA chief Gottlieb: It will be difficult for Biden administration to fix vaccine rollout issues

CNBC


Cramer: Twitter may have trouble attracting users without Trump on the platform
"The surprise factor of going to Twitter — which was, of course, the president — is gone," CNBC's Jim Cramer said Monday. "I do believe Twitter's got to come up with a new thesis very, very quickly…. The 'Real Donald Trump' was a great sales person for Twitter."


CNBC



Cramer on airline stocks, Boeing and Covid-19 vaccine rollout
CNBC's Jim Cramer breaks down the latest calls on airlines amid the pandemic as well as Boeing following the crash of an Indonesian 737 Jetliner crash on Saturday. He also discusses the issues surround the rollout of the coronavirus vaccine in the United States.


CNBC



Intercontinental Exchange CEO on NYSE delisting three Chinese stocks
Jeffrey Sprecher, Intercontinental Exchange chairman and CEO, joins "Squawk on the Street" to discuss the New York Stock Exchange deciding to delist three Chinese stocks.


CNBC

For JetBlue, the California suspensions are largely aimed at smaller airports in larger metropolitan areas. In Southern California, JetBlue's newest focus city is in Los Angeles — a move that carrier made as it ended service to nearby Long Beach (LGB) in October. The carrier seems to be doubling down on its presence at uber-competitive LAX by paring down its service to nearby Burbank and Ontario.
As for Baltimore, the airport spokesperson Jonathan Dean told TPG in September that BWI looks forward to "continuing" its relationship with JetBlue when asked when the airport would consider the suspension a cancellation. He added that the airline's sole route, Baltimore-Boston, is popular with business travelers that have yet to return to flying in any significant number.
However, JetBlue has been on the offensive in other parts of the country during the pandemic.
In late December, the carrier announced that it'll soon touch down in four new cities, including Miami, as part of a major 24-route expansion. Aside from expanding in its traditional focus cities — JetBlue resists calling them hubs — the airline also add 15 new point-to-point routes between existing destinations.
The moves are aimed at capturing traffic on routes where people are currently flying. On some routes, that even means competing head-to-head against new newest ally, American Airlines, which has long operated a fortress hub in Miami.
The two carriers jolted the industry in July when they announced a new Northeast-focused alliance that's slated to begin at some point this year.
Additional reporting Edward Russell. Featured photo by Zach Griff/The Points Guy
SPONSORED: With states reopening, enjoying a meal from a restaurant no longer just means curbside pickup.
And when you do spend on dining, you should use a credit card that will maximize your rewards and potentially even score special discounts. Thanks to temporary card bonuses and changes due to coronavirus, you may even be able to score a meal at your favorite restaurant for free. 
These are the best credit cards for dining out, taking out, and ordering in to maximize every meal purchase.
—
Editorial Disclaimer: Opinions expressed here are the author's alone, not those of any bank, credit card issuer, airlines or hotel chain, and have not been reviewed, approved or otherwise endorsed by any of these entities.
Source: Read Full Article