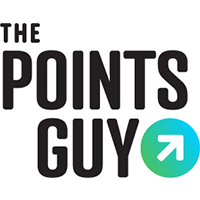 Lufthansa pulled its Boeing 747-8 aircraft from international flights to the U.S. in 2020 as the coronavirus outbreak massively reduced international travel demand, instead operating smaller twin-engine jets on these routes.
Passenger demand is still low, but continuing to operate these long-haul routes lets Lufthansa move cargo between the U.S. and Germany and transport essential workers and other travelers.
But this will change in late March when Lufthansa reintroduces the 747-8 on its route from Frankfurt (FRA) to Chicago-O'Hare (ORD). The route is set to switch back to the 747-8 on Mar. 30, 2021. This route is currently operated by the airline's Airbus A350-900.
Get the latest points, miles and travel news by signing up for TPG's free daily newsletter.
This marks the return of Lufthansa's first-class service to the U.S. as well. The aircraft is outfitted with eight first-class seats in the nose of the aircraft. You can book Lufthansa first class on this route now, but it will set you back nearly $14,000 round-trip on many dates this spring.
It's worth noting that Google Flights is currently showing all Chicago to Frankfurt flights being operated by the 747-8 — even for dates before the end of March. However, Lufthansa confirmed to TPG that the aircraft will only reenter service when the airline's summer schedule starts at the end of March. The carrier's website also reflects this.
It's unclear why Lufthansa is bringing back one of its largest planes so early in the year. We're still in the middle of a pandemic and Americans are largely barred from entering Europe.
Video: Boeing's 737 Max just completed its first commercial flight—Here's what it looked like (CNBC)
PPP reopens with focus on underserved borrowers

CNBC


President-elect Joe Biden on small business relief, direct stimulus payments

CNBC


How institutional investors are buying into crypto via Anchorage

CNBC


Plaid CEO on how its $5.3 billion deal with Visa fell through

CNBC


As GameStop surges, market analysts name the other stocks that could see short squeezes

CNBC


How to retire with a million dollars if you make $15 per hour

CNBC


Why Chevy is radically changing the Corvette

CNBC


More people are pulling money out of retirement — Here's why that's not a good thing

CNBC


How to max your retirement for your 2021 financial resolutions

CNBC


Why Buffett doesn't give to super PACs

CNBC


President-elect Biden unveils $1.9 trillion Covid relief plan

CNBC


David Tepper takes positive stance after Covid-19 concerns in February 2020

CNBC


National Retail Federation CEO on holiday sales predictions

CNBC


Zynga CEO discusses its acquisition of mobile games developer Rollic

CNBC


How self-storage companies make billions

CNBC


Crypto firm Grayscale's Sonnenshein sees 900% jump in assets

CNBC


PPP reopens with focus on underserved borrowers
CNBC's Kate Rogers reports on the next phase of PPP loans and the state of small business. Brock Blake, CEO of Lendio, the largest small biz loan marketplace in U.S., joins the team to discuss.


CNBC



President-elect Joe Biden on small business relief, direct stimulus payments
President-elect Joe Biden discussed how his $1.9 trillion plan will provide relief to small businesses with flexible grants and funds distributed swiftly and equitably.


CNBC



How institutional investors are buying into crypto via Anchorage
CNBC's


CNBC

With this in mind, we assume the 747's reintroduction is mostly for additional cargo capacity.
Related: Europe reopening a country-by-country guide
Looking at award space
Lufthansa only opens first class award space to partners two weeks out from the travel date, so we can't find first-class award space right now. Additionally, we're unable to find business class award space through July on this route, but we're hopeful that space will open soon.
You may have better luck finding award space when booking with Lufthansa's Miles & More program, as the airline generally opens more award space to its own members.
Related: The ultimate guide to Lufthansa first class
Bottom line
It's great to see Lufthansa bringing back the Queen of the Skies on one of its flagship routes to the U.S. — even if demand for international travel remains low. We're hopeful that other airlines will bring back their flagship planes as we move through the pandemic and passenger demand increases.
Again, we assume that the airline is reintroducing the Boeing 747 on its Frankfurt-Chicago route to increase cargo capacity. At the same time, it allows the airline to bring back first-class service to the U.S. as well.
Feature photo by Lukas Wunderlich/Shutterstock
SPONSORED: With states reopening, enjoying a meal from a restaurant no longer just means curbside pickup.
And when you do spend on dining, you should use a credit card that will maximize your rewards and potentially even score special discounts. Thanks to temporary card bonuses and changes due to coronavirus, you may even be able to score a meal at your favorite restaurant for free. 
These are the best credit cards for dining out, taking out, and ordering in to maximize every meal purchase.
—
Editorial Disclaimer: Opinions expressed here are the author's alone, not those of any bank, credit card issuer, airlines or hotel chain, and have not been reviewed, approved or otherwise endorsed by any of these entities.
Source: Read Full Article