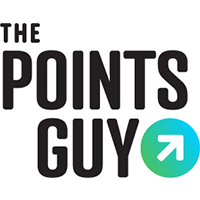 Unlike across the ocean in the French Alps, most ski resorts here in the U.S. have largely managed to open for the season and stay open — for the most part anyway.
But that doesn't mean that it's been easy, or that it will get any easier in the coming weeks as the pandemic is generally raging in the wrong direction. In fact, even being open at all means walking a tightrope between consumer demand and public health restrictions, sometimes even seemingly at odds with "stay at home orders."
Several ski resorts with the biggest names in the sport in Colorado have at times found themselves in counties that have dipped into the state's most restrictive "red" level due to the prevalence of COVID-19 cases in those communities. Out in California, where you'll find much of Tahoe along with Mammoth and other top-tier ski mountains, nonessential travel has been all but completely halted … though ski resorts remain open.
For more TPG news delivered each morning to your inbox, sign up for our free daily newsletter.
In New Mexico, home to Taos and others, there's not only a mandatory 14-day quarantine upon entering the state but also a public health order as of early-December that proclaims: "New Mexicans should be staying in their homes for all but the most essential activities and services."
But yet, ski resorts in all those states, and others, with rare exceptions, are open with lifts turning.
While skiing and riding are not "essential activities" in the same way as getting groceries or going to a doctor's visit, skiing itself is largely an active, outdoor, naturally distanced activity that provides an alternative to sitting on a couch for months or gathering indoors. And if the ski resorts were forced to close, it's not unreasonable to think that more die-hards than normal would take to the backcountry without the experience, infrastructure and facilities, which can cause its own set of dangers and risks.
Here's how ski resorts are fighting to stay open.
Sliced capacity
If you've followed the ski industry's saga this year at all, you probably already know that mountain capacity is capped and, at many resorts, advance reservations of some sort are required.
In fact, these reservation requirements are likely what has overwhelmed Vail Resort's Epic Pass system to the point that the Vail Resort's CEO sent out an email in December apologizing for the exceedingly long and complex customer service hold and wait times.
While not all ski resorts are requiring reservations for pass holders, many are. And at resorts where you don't need a reservation to get on the lift, you may still need one to park your car. While the mountains themselves can likely hold a whole bunch of people with ample distancing to spare, the same's not true of the lift lines, the bathrooms, the lessons, the lodges, etc.
Factor on top of that situation that Mother Nature hasn't been abundantly generous with snow in many areas this year and some mountains haven't been able to open as much terrain as one would hope.
Related: What it was like to ski during a pandemic 
Lunch is to-go or BYO
Remember the days of a $30 on-mountain salad and bowl of chili for lunch in a way-too-packed lodge? Same. But now, many ski resorts are skipping that food and beverage revenue and are asking that you pack your own lunch.
Wolf Creek in Colorado is encouraging guests to bring their own bagged lunch, snacks and drinks, while limited to-go options are available. They go on to say that there will not even be indoor access to water.
Even ski resorts that had hoped to offer limited indoor dining with a reservations-only approach have found themselves utilizing a to-go only model at times due to increasing public health restrictions. For example, Keystone in Summit County, Colorado, had hoped to operate lunch indoors with reservations and a 50% capacity cap, but when the county quickly went from yellow to orange and eventually red restrictions in December, indoor dining of any kind went straight to the naughty list for a period of time.
And while much of Colorado has inched out of the most-restrictive red levels for now (save for the Aspen area that recently entered that red zone), this is still not going to be the year where leisurely meals and apres-ski play a starring role in a ski vacation.
Even at the ski hills where some indoor dining is again allowed, capacity will be on the extremely limited end of the spectrum, making a day-of reservation a hard-to-snag necessity if you want to unbuckle your boots and sit a spell while you eat.
Related: How to plan a ski trip with points and miles
Video: Magnificent Mile Struggling, But Advocates Say Reinvention Will Come (CBS Chicago)
Lake County Begins COVID Vaccination Appointments

CBS Chicago


CPD Officers Honored For Arrest Of Teen Who Shot 7-Year-Old Gisselle Zamago On Halloween 2019

CBS Chicago


City Opening New Mass Vaccination Sites To Ramp Up Fight Against COVID-19

CBS Chicago


Magnificent Mile Struggling, But Advocates Say Reinvention Will Come

CBS Chicago


Letter To Teachers, Staff At Teachers, Staff At Lowell Elementary That Classrooms Might Not Have Air Purifiers

CBS Chicago


Attorneys: Chicago Police 'Illegal, Violent' Raids Violate Consent Decree

CBS Chicago


Prosecutors: Kyle Rittenhouse Seen Using Hand Gesture Co-Opted As White Power Symbol At Bar

CBS Chicago


Chicago Police 'Illegal, Violent' Raids Violate Consent Decree, Attorneys Say

CBS Chicago


CPS Teachers Hold Class Outside Home Of School Board President

CBS Chicago


Kevin Lyons Of Northwest Side Accused In Capitol Attack

CBS Chicago


Police Reform Bill Goes To Pritzker's Desk Despite Law Enforcement Backlash

CBS Chicago


Authorities Search For Hit And Run Driver Injuring A Woman In River Grove

CBS Chicago


Rep. Emanuel 'Chris' Welch Elected Illinois House Speaker

CBS Chicago


Family Facing Eviction For Having Too Many Children Buys More Time From Judge

CBS Chicago


More Chicago Drivers Being Terrorized By Out-Of-Control Carjackings

CBS Chicago


All Democratic Members Of Illinois Congressional Delegation Vote To Impeach President Donald Trump

CBS Chicago


Lake County Begins COVID Vaccination Appointments
If you live to the north of Chicago, in Lake County, there's information about getting a COVID vaccination.


CBS Chicago



CPD Officers Honored For Arrest Of Teen Who Shot 7-Year-Old Gisselle Zamago On Halloween 2019
The Chicago Police Memorial Foundation honored five of CPD's finest on Thursday, for the arrest of a gunman accused of shooting two people, including a 7-year-old girl on Halloween of 2019.


CBS Chicago



City Opening New Mass Vaccination Sites To Ramp Up Fight Against COVID-19
As the city continues to ramp up efforts to protect healthcare workers, several more mass vaccination sites are opening up at City Colleges campuses. CBS 2's Mugo Odigwe reports.


CBS Chicago

Tension with guests
You'd think that mask-wearing wouldn't be a big deal when skiing, as it helps keep your face warm and some type of face covering has historically been pretty common for the sport. But, at least in some locations, you'd be wrong.
While ski resorts are insisting on mask compliance during many parts of the day (often while in lift lines, when indoors, when distancing isn't possible, in lessons, etc.), not all guests are complying. In fact, Solitude in Utah recently posted a social media plea for guests to treat employees respectfully.
The tweet reiterated that front-line staff cannot grant exceptions to COVID-19 protocols and that the resort would not tolerate disrespectful or combative guests.
https://twitter.com/SolitudeMTN/status/1348390795087204353/photo/1
Things may be even tenser at Schweitzer Mountain Resort in Idaho that took things a step further and outright halted night skiing due to an "overwhelming lack of compliance." This resort recently posted that:
Due to an overwhelming lack of compliance with our mask policies and social distancing in the rental shop, day lodge and lift lines during twilight skiing, I have made the decision that we will not be offering twilight skiing over the MLK holiday weekend – Friday, Saturday, and Sunday Jan 15 – 17, 2021. I will not continue to tolerate the verbal abuse that has been directed towards our staff as they have attempted to enforce our safety requirements.
Last year, multiple mountain towns both in the U.S. and abroad turned out to be COVID-19 hot spots just as things shut down in March.
Even with all the precautions in place this year, it's proven challenging to manage the case levels in some ski towns and resorts. In New York, Hunter Mountain recently closed for four days due to a COVID-19 outbreak that left its ski patrol unable to fully staff the mountain.
Related: How to make your next ski trip better
Some mountains are having more success than others
Despite below-average snowfall, Utah may have a better ski year than other states simply because the state's travel and lodging restrictions are more lenient than others. While there is now a statewide mask mandate, Utah has no quarantine or travel restrictions.
Park City became one of the most popular winter holiday week destinations in the country and has hit its maximum number of allowed reservations made through the Epic Pass system on multiple days this season.
TPG Senior Editor Nick Ewen visited Park City on a socially distanced trip over the holidays, and while he felt the maximum-reservation crowd at times, he nevertheless applauded the actions of both employees and visitors.
"Never, not once, did I see a guest give any kind of attitude toward staff members on the mountain for enforcing requirements," he said. "And the employees manning the lifts were exceptional at ensuring mask compliance — much more so than my home state of Florida. The entire time, we felt like everyone was on the same team: doing everything possible to ensure a safe and enjoyable experience."
Conversely to the surging popularity of a Utah ski vacation, California is under a stay-at-home order and leisure hotel stays are not available throughout the state — especially to those coming from out of state. Colorado has vacillated a bit in its approach as case counts rise and fall, but several ski areas were unable to rent homes to more than one family over the peak holiday weeks due to the restrictions that came with being in the higher red levels.
New Mexico-based ski resorts find themselves in a tough spot as the state often has a fair amount of its ski business drive-in from Texas each winter. It's been reported up to 35% of the state's skiers usually come in from out-of-state. However, New Mexico has remained under a mandatory 14-day quarantine, which theoretically means losing the vast majority of that regular business who is unlikely to quarantine in the state of two weeks before strapping on a board or skis.
However, if you look at the state's ski resorts' social media presence or websites it's hard to locate any information that clearly spells out those from other states can't technically enter without quarantining. In fact, several New Mexico ski resorts have reportedly said that they cannot and will not police where skiers are coming in from.
And then there's Vermont.
For months, Vermont has had some of the strictest entry rules in the U.S. with mandatory quarantines to keep the state's COVID-19 numbers as low as possible and as a likely result, the Burlington Free Press reports that the state's ski visits are down 30% to 70% from last year. While there are top-notch ski mountains in Vermont, such as Stowe, compounding the quarantine rules is below-average snowfall year.
Creativity shines
By late-December, we saw Vail Resorts push back on locally imposed capacity restrictions in Summit County (home to Breckenridge and Keystone), but ultimately there are many elements of this ski season the resorts can't control. But — they can get creative with what they've got.
In peak ski-meets-pandemic-genius, Telluride is utilizing gondolas as private outdoor dining huts to address the indoor dining restrictions and provide some shelter.
Vail reportedly turned to installing multiple fire pits around the village to accommodate those looking to warm up between runs or wait outdoors for their food order to be prepared.
For the youngest 3- and 4-year-old skiers who are suddenly finding themselves too young for ski school this year with the current restrictions, multiple mountains — such as family-friendly Keystone — are offering one-hour private lessons starting around $105. In normal years, private lessons were often only bookable by the day or half-day, at investment levels starting around $500.
And if a private lesson or dining gondola to yourself isn't distanced enough, some ski mountains are available for a total private buy-out, which may be more interesting this year than any other. Beaver Mountain in Utah offers buy-outs for night skiing hours. Silverton Mountain in Colorado will let you book the whole day for up to 40 people starting at $9,900. Plattekill Mountain in New York can be yours from Monday through Thursday for the day from $4,500 for up to 250 people.
Booking a whole ski mountain may be out of range for many, but not for all, making it quite the creative way to keep the lifts turning.
Related: Dining in a private yurt in NYC
Bottom line
Skiing in the great outdoors sounds simple enough, but running a ski mountain and safely bringing in enough visitors to make it profitable is far from simple. Ski resorts are dancing between ever-changing regulations, making rapid-fire adjustments and hoping that enough — but not too many — people come bundled up and ready for fun.
For the most part, this approach has worked so far worked this ski season, at least in terms of keeping the resorts alive and open. As we enter the part of winter that typically sees the most snowfall, ski towns are undoubtedly hoping that COVID-19 caseloads start falling right along with it.
Featured image by author
SPONSORED: With states reopening, enjoying a meal from a restaurant no longer just means curbside pickup.
And when you do spend on dining, you should use a credit card that will maximize your rewards and potentially even score special discounts. Thanks to temporary card bonuses and changes due to coronavirus, you may even be able to score a meal at your favorite restaurant for free. 
These are the best credit cards for dining out, taking out, and ordering in to maximize every meal purchase.
—
Editorial Disclaimer: Opinions expressed here are the author's alone, not those of any bank, credit card issuer, airlines or hotel chain, and have not been reviewed, approved or otherwise endorsed by any of these entities.
Source: Read Full Article