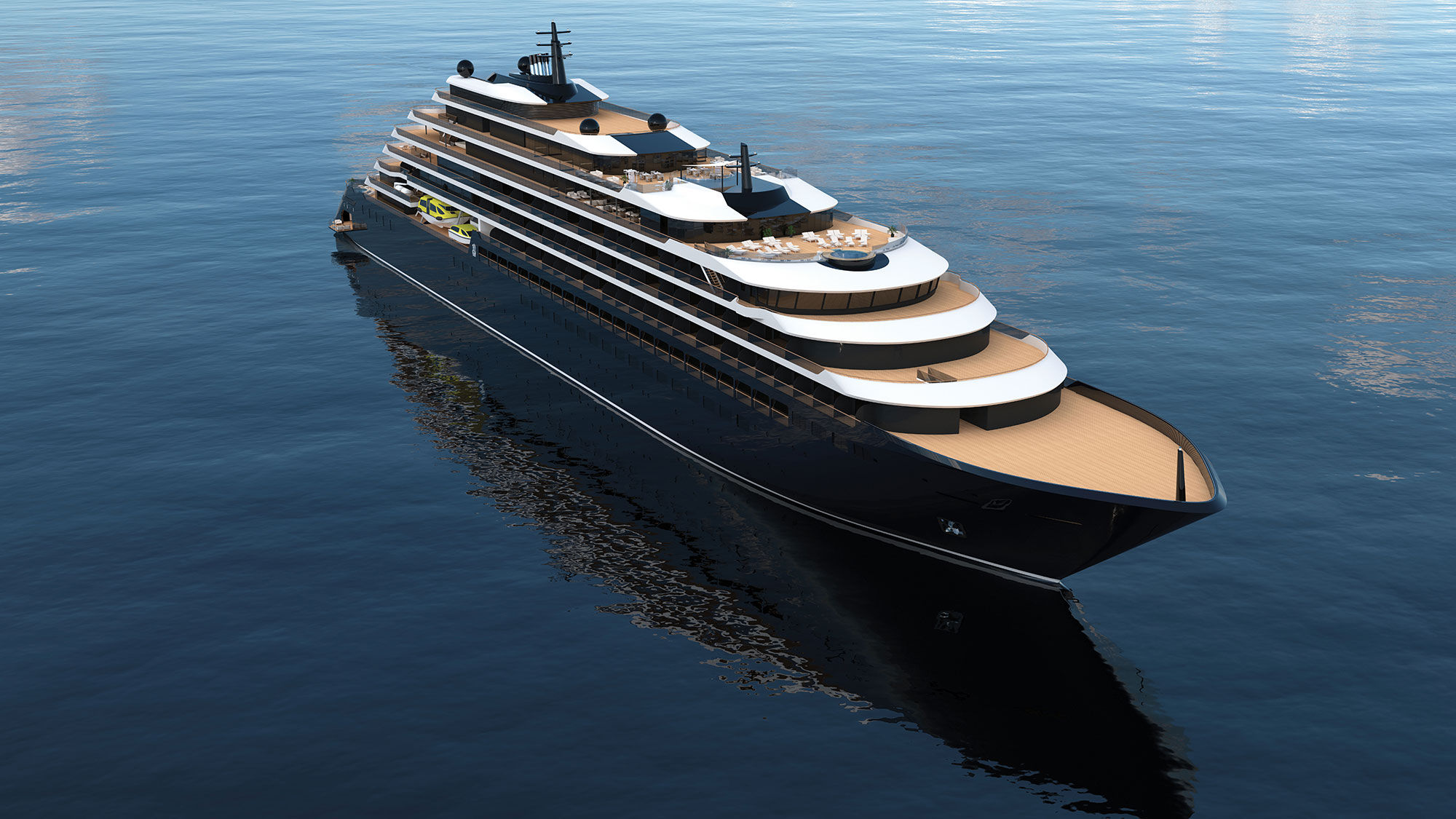 A year ago, cruise lines had one major goal for 2021: Get their ships back in the water with passengers onboard.
As 2021 comes to a close, the industry's next major goal is to make money again.
The three largest cruise companies — Carnival Corp., Royal Caribbean Group and Norwegian Cruise Line Holdings (NCLH) — all expect to have their full fleets back in the water this spring.
All three say that cruises in 2022 are booked at higher prices even than those that had been booked in 2019, and in a sign of confidence, Royal Caribbean says it expects to be cash flow positive by spring and profitable for full-year 2022. MSC Cruises, which is private and doesn't release financial information, said that it expects to see a return to pre-pandemic booking levels by the end of 2022.
The lines acknowledge that the pandemic is not over and that both obstacles and uncertainty remain. The 2020 summer of optimism ran into the "delta dip," and as omicron is teaching us, the threat of variants is ever present and will delay the opening of some major markets, as noted by Royal Caribbean Group CEO Richard Fain.
"Against this background, our ability to predict a profitable 2022 is strong evidence of how quickly our future can get better," Fain told analysts in November. "We are encouraged to see the return to profitability and strong cash flows as a rapid turnaround rather than a slow, steady progression."
Similarly, NCLH CEO Frank Del Rio said that the company expects to be cash flow positive in the first quarter and profitable during the second half of the year, citing strong future demand for cruises and positive booking and pricing trends.
Helping drive these optimistic predictions are what many companies say is record onboard revenue generation. This trend may not be permanent or future-indicative, given current conditions such as pent-up demand and the amount of money being pumped into the U.S. economy, but as Del Rio said, "it is nonetheless an encouraging and positive signal of the healthy consumer demand we are experiencing."
And Carnival Corp. CEO Arnold Donald said in September that Carnival's booked position for the second half of 2022 was at a "historical high" despite reduced marketing spend.
"The broader environment for travel, while choppy, has improved dramatically since last summer, and we believe it should improve even further by next summer, if the current trend of vaccine rollouts and advancements in therapies continues," he said.
The Conditional Sailing Order expires
Another big change for the cruise lines will be that in 2022 they will be unyoked from the CDC, which said that its Conditional Sailing Order (CSO) will expire Jan. 15 and transition to a voluntary program.
The question is whether the cruise companies will continue to operate in line with CDC protocols anyway. As of now, with the omicron cloud over the industry, it appears they will.
So far, most lines have suggested they will let science and the pandemic trajectory determine their plans.
And for many brands, their protocols, such as 100% vaccination of passengers and crew, already go beyond what the CDC mandates. NCLH, for one, has said its rules will not change anytime soon. Del Rio said the vaccination requirement has been "indefinitely expanded" and called it "a competitive advantage.
"I think that our three brands emerged from this Covid crisis in much better standing in the consumers' eyes because of our strong early stance on health and safety vaccinations, etc. And it's something we want to build on," he said.
Royal Caribbean will also continue to work with the CDC after Jan. 15, voluntarily operating CDC protocols, but Royal Caribbean International CEO Michael Bayley also said that as the virus wanes, so will protocols.
"Some of the protocols that we have in place will naturally fall away as the pandemic moves further and further in the rearview mirror," said Bayley said during a recent earnings call. "So I think as we move into '22, hopefully, what we'll see is the protocols become easier and less cumbersome for our customers."
New brands in 2022
This year will also be notable for the launch of two ships from well-known hotel brands: Ritz-Carlton Yacht Collection will sail the long-awaited Evrima from Lisbon on May 6, while Margaritaville debuts its first cruise ship April 30, via the rebranding of the former Bahamas Paradise Cruise Line to Margaritaville at Sea; its former ship becomes the Margaritaville Paradise.
As Bahamas Paradise CEO Oneil Khosa, now CEO of Margaritaville at Sea, said, the formation of the latter brand, just announced this month, "is a positive development for the cruise industry in general after it has been battered by bad news and Covid the past couple of years.
"This shows the interest in the sector and the industry and that there is appetite. This should be seen as a big positive." 
Source: Read Full Article