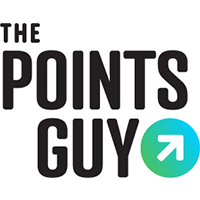 Register now
While the ongoing coronavirus pandemic has had a myriad of impacts on the travel industry, probably the most notable has been on road warriors. With corporate travel budgets still slashed — and some analysts speculating that a full rebound could be years away — these travelers are likely to remain grounded for some time to come (potentially permanently in certain cases).
That said, the last several months have seen some fascinating trends in which business travelers have been hitting the road.
And next week, you have a chance to peek behind the curtain at these numbers on our first Future of Travel webinar of 2021.
Join TPG's founder and CEO Brian Kelly as he welcomes Ilan Twig, co-founder and Chief Technology Officer of TripActions, a company that provides corporate travel and expense management services to over 4,000 organizations around the world. They'll discuss the monumental impact COVID-19 has had on business travel. They also look forward to what they expect as the global economy continues to rebound.
Date: Wednesday Jan. 27, 2021
Time: 11 a.m. Eastern Time / 8 a.m. Pacific Time
Location: Zoom webinar — Register here
Even if you can't attend the live session, be sure to register anyway. We'll then automatically send you a follow-up email with a link to the recap article (including a full recording) 24 hours after the session.
Despite the massive downturn in corporate travel, TripActions has provided a number of tools to its clients in light of the coronavirus pandemic — including real-time data to help implement policy changes on the fly. Most notably, however, is the detailed information it has on who is traveling, where they're traveling and how they're traveling.
It's not a secret that leisure travelers have shifted habits toward road trips during the pandemic, but does the same hold true for business travelers? Are there particular industries or roles within companies that have been quicker to get back on the road? And what destinations are seeing a faster return of corporate travelers relative to others?
Related: When will international travel return? A country-by-country guide to coronavirus recovery
Ilan is in a perfect position to dig into these questions given his role at TripActions, as he and Brian peer into their metaphorical crystal balls and consider what the future of business travel looks like. At least one CEO from a major airline is very optimistic that a quick recovery is in sight, though others are viewing things more conservatively.
While only time will bear out these predictions, the currently-available data does have some notable trends — and we'll dive deep into these items on next week's webinar.
Don't miss out on this fascinating session — register today to learn more.
"The Future of Travel with Brian Kelly" is a series of live events looking ahead at what's in store for the travel industry as it begins to recover from the coronavirus pandemic. Join Brian as he interviews top experts and company executives on a range of topics, including traveler health, cleanliness measures, loyalty programs and what it all means for the traveling public.
For recordings of past sessions, please visit the following links:
Future of cruising with Carnival CEO Arnold Donald
Your health and travel with Doctor Mike
Airline operations with JetBlue President and COO Joanna Geraghty
6 things America's top flight attendant thinks about the future of travel, with Sara Nelson
Hear from Brian Kelly and Oneika Raymond on the future of inclusive travel
What will the future of international travel look like? Here's what a US state department rep had to say
The 5 things first-time RV renters should know, according to the CEO of RVshare
Learn about the future of travel to the Middle East on this recorded webinar
5 key takeaways from our conversation with Hyatt's Chief Commercial Officer
United Airlines eyes finish to Polaris retrofits on the 787, wants 'consistent product' during pandemic
Want to fly from New York to London in less than four hours? Hear from the company who could make that happen
Featured photo by Hinterhaus Productions / Getty Images
SPONSORED: With states reopening, enjoying a meal from a restaurant no longer just means curbside pickup.
And when you do spend on dining, you should use a credit card that will maximize your rewards and potentially even score special discounts. Thanks to temporary card bonuses and changes due to coronavirus, you may even be able to score a meal at your favorite restaurant for free. 
These are the best credit cards for dining out, taking out, and ordering in to maximize every meal purchase.
—
Editorial Disclaimer: Opinions expressed here are the author's alone, not those of any bank, credit card issuer, airlines or hotel chain, and have not been reviewed, approved or otherwise endorsed by any of these entities.
Source: Read Full Article