Southwest Airlines has joined Delta, AA and United in banning emotional support animals on flights.
The US's largest domestic carrier didn't immediately change its rules in December when the US Department of Transportation told airlines they could enforce the ban.
Despite saying it was still "reviewing" its policy on emotional support animals just 10 days ago, Southwest has now joined its competitors in outlawing them.
The ban will come into effect on 1 March 2021.
Watch more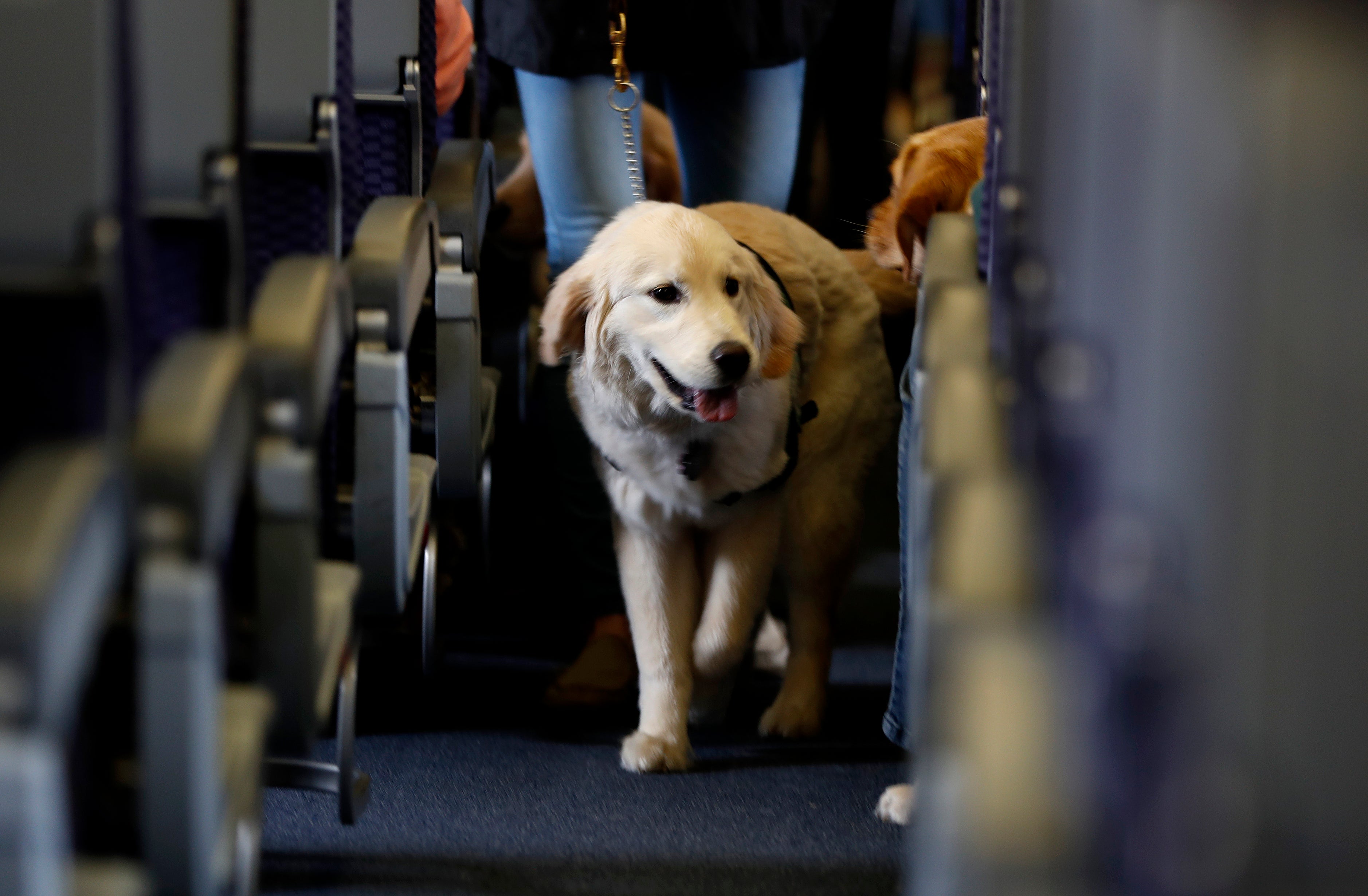 From that date on, only trained service dogs will be allowed to accompany passengers on flights.
"We applaud the Department of Transportation's recent ruling that allows us to make these important changes to address numerous concerns raised by the public and airline employees regarding the transport of untrained animals in the cabins of aircraft," Steve Goldberg, Southwest's senior vice president of operations and hospitality, said in a statement.
"Southwest Airlines continues to support the ability of qualified individuals with a disability to bring trained service dogs for travel and remains committed to providing a positive and accessible travel experience for all of our customers with disabilities."
INDY/
GO Weekly Newsletter
TIME TO TRAVEL!
Read our full mailing list consent terms here
INDY/
GO Weekly Newsletter
TIME TO TRAVEL!
Read our full mailing list consent terms here
Small dogs and cats can still be transported in the cabin for $95 each way, provided they have been vaccinated and stay in a carrier at all times.
The ban on emotional support animals follows several incidents onboard flights.
In 2019, a flight attendant needed five stitches after he was bitten on the hand by an emotional support dog.
The incident occurred onboard American Airlines flight 3306 – operated by subsidiary Envoy Air – from Dallas-Fort Worth, Texas, to Piedmont Triad International Airport, North Carolina.
According to People, the dog bit the flight attendant when he was reaching into the passenger's seatback pocket to get their sickness bag out.
The same year, a man who was allegedly attacked by an emotional support dog on a Delta Airlines flight filed a lawsuit against the airline and the owner of the animal.
Marlin Jackson accused both Delta and Ronald Kevin Mundy Jr, a US veteran, of negligence after he was attacked while the flight was boarding in June 2017, leaving his face permanently scarred.
Source: Read Full Article