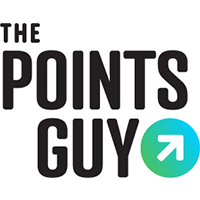 Austin has long held a reputation for upholding its famous slogan, "Keep Austin weird."
I've been an Austinite since 2004, and newcomers from California, New York and other destinations join me every day. These are some of my favorite haunts to share when friends and family come to visit.
For more TPG news delivered each morning to your inbox, sign up for our daily newsletter.
Learn about Texas history
You can learn a lot about Texas in a single afternoon by hitting up the Texas Capitol and the Bullock Museum of Texas state history. The Capitol is a mile north of downtown Austin, while the Texas state history museum is just north of the Capitol grounds.
The Texas Capitol is modeled after the United States Capitol but features a unique exterior of local red granite. Visitors can participate in free tours on most days throughout the year to learn more about local government and history. (As of press time, the tours are suspended due to COVID-19.)
The Bullock Museum features a rotating list of exhibitions that showcase various aspects of past, present and future Texas, such as the state's relationship with the oil and gas industry. One past exhibition took a look at "Cowboys in space and fantastic worlds," while a summer 2021 exhibit will explore "Black citizenship in the age of Jim Crow."
You can learn about other cultures as well: The Mexic-Arte Museum downtown showcases the art and culture of Mexican, Latino and Latin American peoples, while the Asian American Resource Center promotes support for Austin's diverse range of Asian diaspora.
Everything's bigger in Texas: The 9 best road trips to take from Austin
Take in a football game at the University of Texas stadium
Cross the street from the Bullock Museum and you're in Longhorn territory.
This is Texas and football reigns supreme in this state. The Texas Longhorns have racked up more than 900 wins over a 120-year history, with thousands of fanatics who support the team with religious fervor.
You don't have to be a student to pick up a ticket or two for the next home game: The massive Darrell K Royal-Texas Memorial Stadium seats for more than 100,000 fans, making it one of the largest collegiate stadiums in the country.
Just two miles north of the downtown area, it's easy to get to and from the UT campus on Austin's CapMetro public transit system. You can also hop in an Uber or Lyft for a quick ride, or snag a scooter for mere pennies.
If football isn't your thing, this beautiful campus has hundreds of alternative experiences to explore, including a museum housing the Watergate papers and one of just five complete copies of the original Gutenberg Bible.
Grab a snack over happy hour, then linger until dinnertime
You won't find many chain restaurants here. Austin prides itself on local, unique and innovative food spanning a diverse range of cuisines. Whether you're staying north, south, east or west, you'll be sure to find a culinary experience that suits your palate.
Austin's burgeoning food scene has grown significantly over the past two decades, and happy hour is an integral part of local foodie culture. Don't be fooled by Austin's chic urban environment: Texas is still a land of ranchers, hearty beef and stick-to-your-ribs dining, so you can satiate your hunger with perfectly seared chimichurri steak for just $10 between 5 p.m. and 7 p.m. every day in the bar and lounge area of Vince Young Steakhouse.
If you're more of a margaritas and tacos person, there are literally dozens of options for you to choose from throughout the city, from roadside food trucks to long-established restaurants like Trudy's Tex-Mex, where the tequila-based Mexican Martini is infamously served in a full cocktail shaker, and each patron will be cut off after a two-drink limit.
In recent years, Austin's fine dining scene has also picked up its pace, with a variety of options spanning all types of cuisines, such as the upscale Japanese interpretations at Uchiko, which offers a daily "sake social" happy hour from 4:30 p.m. to 6:30 p.m. — one of the best deals in town for sushi and more. Vegans, vegetarians, gluten-free and other diners with dietary restrictions will also find a friendly response to their needs in most restaurants.
Austin dining rooms can fill up quickly, so it's always recommended to book a reservation ahead of time. You can usually find your restaurant of choice via OpenTable, Tock or Resy — or ask your Amex Platinum concierge to help you out.
Despite its culinary diversity, Austin is still a laidback city at heart. Outside of a few upscale restaurants, jeans and a clean shirt are standard dress code around here.
See the bats emerge from Congress Avenue bridge
I understand if squeaky, flying rodents aren't your thing. But bats definitely are Austin's thing: A massive colony of Mexican free-tailed bats resides under the bridge connecting south and north Austin.
Each evening toward sunset, the walkways of the bridge and the paths below fill up with people craning their necks to see 1.5 million tiny creatures emerge, ready for a nocturnal breakfast.
While each individual bat is far smaller than its wingspan suggests, the collective wonder of the full mass is a sight that every visitor should experience at least once.
Of course, an obligatory disclaimer: Bats can carry the dangerous disease rabies, so never touch one with your bare hands.
Paddleboard or kayak on Lady Bird Lake, or stroll down the boardwalk
If you're downtown waiting for bat time, while away a few hours by renting a stand-up paddleboard or kayak on Lady Bird Lake, colloquially called Town Lake by the locals. You'll find a number of rental spots at different points along the waterfront.
Stand-up paddleboards, frequently shortened to "SUP" by those in the know, are steadier than you'd expect. But I still recommend wearing a swimsuit anyway, just in case of mishaps. Given Austin's sunny weather, even unexpected dips into the lake will feel refreshing in temperatures that often hover in the 90-degree range or higher for months at a time.
If you'd prefer to sit instead, you can also rent a kayak, either for one or two people. And if your preferred form of exploration calls for staying on dry land, you can explore the boardwalk for some extra-special views of the skyline. For some extra speed, you can rent a bike or hop on a scooter to get around.
Take a refreshing dip in Barton Springs
Surviving an Austin summer requires access to cool water, and Barton Springs is one of the most popular destinations in town for locals and tourists alike.
A natural spring-fed pool, Barton Springs stays a consistent 68 to 70 degrees year-round. In fact, some people challenge themselves to start each day with a swim in the pool, and the annual New Year's dip challenge is even more popular.
In the short but chilly winter season, swimmers say that Barton Spring's constant temperature has the surprising effect of making the water feel almost warm in contrast to the frigid air.
Explore Sixth Street (and surrounding areas) for drinks, live music and more
You'll sometimes hear people compare Austin's Sixth Street to New Orleans's Bourbon Street. The comparison holds water, although Austin's drinking quarters technically spans several streets on either side of the number line as well.
From dive bars to college party zones to classier establishments to hidden speakeasies serving custom cocktails, Sixth Street and its neighboring areas have it all.
Many of the bars offer patio space for outdoor activities, and an increasing number offer space for food trucks, takeout windows and other sources of late-night nourishment to complement your alcohol intake.
Sixth and its surrounding streets are also home to some of Austin's most famous music halls such as Antone's Nightclub on Fifth Street. Founded as a blues club in the mid-'70s, the unassuming venue has hosted many greats of the last half-century including Stevie Ray Vaughn (whose statue can be found in various places throughout Austin), Ray Charles, James Brown and Willie Nelson.
But music lovers aren't limited to big names and esteemed venues: During non-pandemic times, snatches of live music can be heard through open doorways, wafting out of basement speakeasies or drifting down from rooftop courtyards throughout this part of the city and beyond.
Come for the tech conferences, stay for the art festivals
Austin's long-time reputation as a home for creatives has not been diminished by the tech industry's growing presence in the city. In fact, there's even some symbiosis between the seemingly disparate fields.
Take the increasingly popular South by Southwest (SXSW) conference, for instance, which spans a nine-day timeframe each March and began in the 80s as a get-together for creatives who worked in entertainment and media. Or visit for the iconic Austin City Limits music festival, which takes place in October for two weekends and attracts hundreds of visitors worldwide.
Take a photo at the colorful murals
If you didn't get a photo, did your trip really happen? Austin is home to several quirky and colorful murals. Two of the most popular tourist destinations are the "Greetings from Austin" mural located on the northwest side where S. First Street and W. Annie intersect.
Two other popular photo ops can be found at the "I love you so much" mural on South Congress on the southwest side of Jo's Coffee Shop at W. James Street, and the "You're my butter half" mural at Bennu Coffee in East Austin at Martin Luther King Blvd. and Alamo St.
Bottom line
Whether you're coming from near or far, you can't go wrong with a getaway to Austin. Stay for a weekend, or stay for a month: The Bat City will welcome you with open arms.
Interested in visiting Austin? Check out these related guides:
The best road trips to take from Austin
Planning a family trip to Austin
Miles Away podcast: Escape the winter blues in Austin
A safe, affordable staycation in Austin's Kimpton Hotel Van Zandt
Featured photo by Roschetzky Photography/Shutterstock.
SPONSORED: With states reopening, enjoying a meal from a restaurant no longer just means curbside pickup.
And when you do spend on dining, you should use a credit card that will maximize your rewards and potentially even score special discounts. Thanks to temporary card bonuses and changes due to coronavirus, you may even be able to score a meal at your favorite restaurant for free. 
These are the best credit cards for dining out, taking out, and ordering in to maximize every meal purchase.
—
Editorial Disclaimer: Opinions expressed here are the author's alone, not those of any bank, credit card issuer, airlines or hotel chain, and have not been reviewed, approved or otherwise endorsed by any of these entities.
Source: Read Full Article