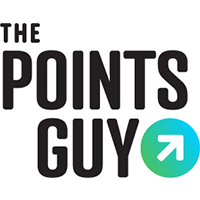 Whether you've got an upcoming spring break trip and you plan to comply with Hawaii's pre-arrival testing policy or are looking ahead to a visit once restrictions have been lifted, a bit of planning is in order when it comes to the Big Island — especially if you're traveling with kids.
In a family with two teen girls, we've evolved into action-oriented vacations that are mingled with downtime. Keeping our kids off their devices has become the battle of our lifetimes, and we plan vacation activities that will entertain us all and keep us present in the moment.
We found so many fun activities on the Big Island of Hawaii that we had to cull the list to some of the following choices. There's so much to do see and do around the Hilo area, we're already plotting a return visit to pick up where we left off.
Related: 5 things to know about visiting a reopened Hawaii
Even if your family has little kids in the mix, our list of fun activities in Hilo for adventurous families takes all ages and abilities into account. Read on for some top picks.
For more TPG news delivered each morning to your inbox, sign up for our daily newsletter.
The Big Island of Hawaii
Before you embark on all the fun adventures, it's important to know a little about the Big Island. Hawaii is the largest of the Hawaiian Islands and is more than 4,000 square miles. It's unlike smaller islands we've visited, like Kauai and Maui, where we could easily drive around the entire island.
Yes, we advise that you rent a car. It is possible to drive around the Island of Hawaii but it would take about 12 hours. For any family, that seems too much to ask when there are so many beautiful reasons to be out of the car. However, you will need a rental car to get you from here to there, since taxis and Ubers seem scarce. You may also enjoy the freedom to come and go as you please.
Related: How to choose the right Hawaiian island for you
Some interesting facts about Hawaii Island:
Hawaii is the youngest of all the islands.
The Big Island is bigger than all the other Hawaiian Islands combined.
King Kamehameha the Great was born on the Island of Hawaii.
The island is made up of five volcanoes: Mauna Kea (dormant), Mauna Loa (active), Kilauea (active), Hualalai (active) and Kohaha (extinct).
The southernmost point in the U.S. is Ka Lae on Hawaii.
When standing at Ka Lae, the next closest land is Antarctica.
Related: The best ways to get to Hawaii using points and miles
Hilo as a home base
Hilo feels like the Hawaii of years gone by. Of course, there are modern conveniences as well as hotels and restaurants that cater to vacationers' whims. Yet there is a wonderful sense of yesteryear that lingers in a good way. Hilo brings with it a romantic and historic feeling of Hawaii that's hard to find on other islands with sleeker, more tourist-centric compounds. Here life is very Hawaiian, and the locals invite you into that authenticity.
From our base at the Grand Naniloa Doubletree Hotel in Hilo (37,000 to 50,000 Hilton Honors points per night), we ventured out into the city to explore. Historic buildings from the 1920s, '30s and '40s line the streets of downtown. The architecture matches these eras, and there does not seem like a strong reason to change it. New businesses have occupied the older buildings and brought with them new life and energy.
Related: These are the best times to visit Hawaii
As we wandered throughout Hilo and its surrounding areas, we heard more true Hawaiian spoken by locals than we have heard in all our visits to the islands. We loved hearing the language and knowing it is very much alive and in use by the people of the Big Island. This made our experience here all the more authentic.
Another thing we noticed about Hawaii Island is the incredible friendliness of its residents. We were greeted with gracious smiles, welcomed into businesses by friendly shopkeepers and stopped on streets by locals asking where we had come from to visit them. It was all really charming and wonderful.
Things First-Time Visitors to the Big Island May Miss
For families of all shapes and sizes, there are many things first-time visitors to the Big Island may miss. Check out our list for adventurous families of all ages.
Ripping through the mud on ATVs
If you don't mind getting dirty and laughing until your face hurts, ripping through the jungles of Mauna Kea on Polaris RZRs is for you! After a few initial splashes that made us all hysterical with laughter at ourselves, we relaxed into this muddy activity with zeal.
Group leaders guide the buggies up and down hills, through trails and mud bogs that would make the best hogs happy. Rooster tails of wet mud spray into the air as you channel your inner Mario Andretti along the jungle and meadow courses. We even took a break to dip into a remote waterfall and have some lunch.
The whole experience was such a blast, we didn't mind hosing ourselves off afterward. After all, we're told mud baths are good for the skin!
Where: Kapohokine Adventures
Cost: $199 for 18+ driver, $149 for 18+ ride along, $99 for 5–17 ridealong
Gallery: 25 amazing places for future travel, per National Geographic (USA TODAY)
Plan: Wear clothes that can get dirty, a towel, and a plastic bag to protect your stuff
Night swimming with giant manta rays
One of the coolest things for ocean-loving families is to swim with giant manta rays at night. The best place to do this is from the Kona side of the island, so best to make a day of it and drive over early to enjoy the drier terrain and beaches here. Near sunset, KonaStyle's boat takes off from the dock for a snorkel tour.
The boat has an easy staircase that leads down into the water (no ladders to scale) and it's suitable for all ages. Participants hold onto a surfboard with lights facing down into the water, and the manta rays are attracted to the light and glide up to say hello. Not to worry – even though some mantas can grow up to an 18-foot wingspan, they are harmless plankton-eating sea creatures. Bring your underwater camera.
Where: KonaStyle – Kona Snorkel and Sail
Cost: $109 for ages 13+, $89 for ages 5-12, $50 for kids under 4
Plan: They will supply snorkel equipment and wetsuit; bring a towel and change of clothes
Zipping over waterfalls and tropical jungles
We've enjoyed ziplining in several places, and each is always fun for its own reasons. On the Big Island, ziplining was particularly fun because the lines cross over multiple waterfalls, deep ravines and gorgeous jungles full of tropical trees and colorful flowers.
If you question that ziplining may be outside your comfort zone, know that in our group were two kids under 8 years of age, and an older couple in their 70s joined another group. The equipment is state-of-the-art safe, and the guides were so fun, energetic and personable. Honestly this one the best zipline experience we've ever had. Plus BBQ lunch was included and it was delicious.
Where: Kapohokine Adventures (they have a meeting place at the Grand Naniloa Hotel in Hilo)
Cost: $189 for adults, $184 for kids 5+. No kids under 5 years old.
Plan: Depending on the weather you may need a light jacket. Must weigh 35 pounds minimum and 275 maximum, no heart, neck or back problems and no pregnant women.
Strolling through the steams of Kilauea Volcano Crater
The Hawaiian Islands were born of volcanos, and the Big Island is home to one that remains semi-active. Depending on when you travel, you may see lava flowing or even more violent eruptions. Even if there is no visible activity, the crater at Kilauea is still plenty impressive.
About an hour drive outside Hilo in the Hawaii Volcanoes National Park, Kilauea and the surrounding volcanic terrain offers a walking trail and hiking options both mild and strenuous. There is a very good visitor center we recommend as a starting point, and then well-marked trails bring you to the crater's edge.
We passed Sulphur and steam vents along the path, with big plumes wafting into the clear air from cracks and gullies in the rocks. It's other-worldly and amazing – we all loved it.
Related: Tips for visiting Volcanoes National Park
Where: Hawaii Volcanoes National Park
Cost: $20 per vehicle entrance fee
Plan: Bring a light jacket – it gets chilly at this elevation. Parking is limited so arrive earlier in the day. Wear sturdy shoes for hiking.
Snorkeling with turtles on black sand beaches
If the ocean is your cup of tea, Hilo offers some interesting options we've not found on other Hawaiian islands. Because there is dark lava rock everywhere along the coast here, it is naturally ground by the surf into particles of sand – black sand. Immediately upon arrival at Richardson Beach Park just 10 minutes from downtown Hilo, we sank our toes into the warm sand that looked so very different from our beaches at home in California. The green sea turtles like it here too, and they flock together to play in the surf just off the coast.
Rent snorkel gear from a number of spots throughout Hilo and head out into the warm waters to see them. Locals tell us the turtles are hardly ever missing, and they were right. You may even spy a monk seal as well.
Where: Richardson Beach Park
Cost: Snorkel rental in Hilo averages about $15
Plan: Bring a towel and a picnic lunch, wear water shoes to scramble on the volcanic rocks
Gazing at stars near the snowy top of Mauna Kea
Known as one of the very best places for stargazing in the world, the Mauna Kea Observatory Complex is perched at nearly 14,000 feet. Among the snowcapped mountains of this dormant volcano, visitors can rise above the clouds for a crystal clear view of the heavens.
Several tour companies offer guided nighttime forays, where guests can use high-powered telescopes to see stars and constellations see the stars. Depending on the weather, it's possible to observe galaxies, nebula, star clusters, planets and much more. With no light pollution from big cities and developments nearby, the night sky opens up in its most beautiful form.
Where: It's also possible to drive a rental car up Mauna Kea and view the stars with the naked eye.
Cost: Kapohokine Adventures offers a tour from Hilo including several sights and dinner for $209 for adult and $204 for child.
Plan: Bundle up, there's often snow at the top!
Visiting ancient and sacred Hawaiian lands
A little more than an hour's drive up the gorgeous Hamakua Coast from Hilo, the Waipio Valley is like a throwback to ancient Hawaiian traditions and rituals. Unspoiled by modern sprawl, the Waipio Valley has been maintained in its original state as the Valley of Kings. Lush green cliffs tumble down to ancient taro fields, waterfalls, black sand beaches and more.
The valley itself is hard to reach without a 4-wheel drive vehicle, and it's best to take an organized tour. Some tours are on horseback, while others shuttle visitors down to the valley floor for a deep dive into Hawaiian history and culture. With Hawea Waipio Valley Adventure, tour guides show you the terrain on ATVs while you sample local fruits and even help plant or harvest in the taro fields. This is definitely a connection with the land like no other.
Where: Waipio Valley is located about 50 miles north of Hilo along the Hamakua Coast. There are many cool spots to stop along the way for views, snacks, etc.
Cost: Hawea Waipio Valley Adventure: $169 for visitors 12+ (younger kids not allowed.) Waipio on Horseback: $105 for visitors 7+ (kids younger than 7 not allowed).
Plan: Wear closed-toe shoes, bring a swimsuit, towel and change of clothes.
SPONSORED: With states reopening, enjoying a meal from a restaurant no longer just means curbside pickup.
And when you do spend on dining, you should use a credit card that will maximize your rewards and potentially even score special discounts. Thanks to temporary card bonuses and changes due to coronavirus, you may even be able to score a meal at your favorite restaurant for free. 
These are the best credit cards for dining out, taking out, and ordering in to maximize every meal purchase.
—
Editorial Disclaimer: Opinions expressed here are the author's alone, not those of any bank, credit card issuer, airlines or hotel chain, and have not been reviewed, approved or otherwise endorsed by any of these entities.
Source: Read Full Article