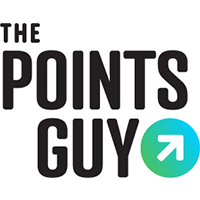 Load Error
Editor's note: This story has been updated.
As discussed in an episode of Have Points Will Travel, Ian Agrimis learned a subtle but important distinction in the airline world.
There can be a big difference between a "direct" flight and a "nonstop" one.
Both options will get you to the destination printed on your ticket on a single airplane, but a direct flight could take much longer than a nonstop one. That's because direct flights can actually stop at multiple airports along their route, so long as the flight number stays the same. For example, in pre-COVID-19 times, Singapore Airlines offered two options to get from New York to Singapore: a nonstop from Newark and a direct flight from JFK, with a pit stop in Frankfurt.
The former option, the EWR-SIN flight, when in operation, is the longest in the world, scheduled at just shy of 19 hours gate-to-gate. Flying the nonstop will also generally cost you more — the only classes of service available on the A350 serving the route are premium economy and business. The A380 serving the route via Frankfurt has economy, as well as first-class.
Although the nonstop is certainly the fastest way to travel from the US East Coast to Singapore in normal times, the stopover, direct flight still has some loyalists and upsides. For one thing, it features Singapore's legendary first-class suites, but beyond that, on such a long journey, some travelers prefer to get a stretching break.
Before the 1980s, direct flights with stops were much more common. Getting to East Asia from the US East Coast or Europe required stopping for fuel at least once.
Video: Delta Air Lines CEO discusses the willingness to stand up during uncertainty (CNBC)
What happened to blimps — And why airships may make a comeback

CNBC


Market is reacting to the change in the consumer behavior for our cars: Vroom CEO

CNBC


Fmr. NFL quarterback Joe Theismann on the Super Bowl

CNBC


Jim Cramer's game plan for the trading week of Feb 8

CNBC


Jim Cramer: Impact of Reddit frenzy helped boost stocks this week

CNBC


Estee Lauder CEO: Skin care, e-commerce and Asia are key drivers of business amid pandemic

CNBC


Estee Lauder CEO talks surprise Q2 revenue growth

CNBC


Cornerstone Macro's Carter Worth charts the Treasury yield and what it could mean for the record rally

CNBC


How to retire at 45 with $75,000 per year in passive income

CNBC


We're deep into a 'K'-shaped recovery, says White House economic advisor

CNBC


Mass vaccination sites take off around the country

CNBC


NFL offers all 30 stadiums as mass vaccination sites

CNBC


How the pandemic is changing Super Bowl advertising

CNBC


Ford CEO on the production impact of global chip shortages

CNBC


Jefferies: We like Microsoft stock, the key question is 'how much better can it get?'

CNBC


Political turmoil creating risks for safe haven status for U.S. markets, says Vanity Fair's Cohan

CNBC


What happened to blimps — And why airships may make a comeback
Blimps were once at the forefront of aviation—at least before airplanes innovated past their lighter-than-air technology. Now, airships are often used for advertising or aerial broadcasting, which is exactly how Goodyear utilizes its fleet of airships. In fact, in the U.S. there are only 124 pilots with a rating to fly an airship and a mere 39 registered airships, according to the FAA. Now, a small handful of companies want to change that.


CNBC



Market is reacting to the change in the consumer behavior for our cars: Vroom CEO
Paul Hennessy, Vroom CEO, joins 'Squawk Box' to discuss the company's quarterly earnings and the used car market.


CNBC



Fmr. NFL quarterback Joe Theismann on the Super Bowl
Joe Theismann, former NFL quarterback, joins Shepard Smith to discuss the Super Bowl.


CNBC

"I'm old enough to remember I flew a DC-10 to Hong Kong: Geneva, Zurich, Karachi, Hong Kong," said Guillaume de Syon, a professor of history at Albright College whose research includes aviation history. "I never got off the plane."
De Syon said that before the 1980s, jet engines were not reliable or efficient enough to fly such long routes nonstop.
"There's a technical shift starting in the late '70s and definitely confirmed in the 1980s that the so-called direct flights are no longer necessary," he said. "All of a sudden you've got better engines, longer ranges."
Almost overnight, he said, nonstop routes like New York to Johannesburg, which had previously always required at least one technical stop, became possible.
Today's jet engines are "much more reliable," said Gregory Alegi, an aviation historian who teaches at LUISS University in Rome. "You can basically fly nonstop between two points anywhere on earth," he added. "You take it pretty much for granted that you can fly safely anywhere."
The rise of nonstop flights coupled with the introduction of longer-range midsize jets like the A321XLR means the whole shape of the aviation industry is changing, according to Alegi. Aside from fewer multi-stop direct flights, it also means connecting flights are slowly becoming less common.
"You can think, in Europe, of places like Amsterdam: it's in a small country — a rich country, an advanced country, but with a very small local base. It thrives because people fly in there, change airplanes, and then go on to their final destination," he said. "If I can fly direct from another medium-size city to my destination, then I'm going to skip Amsterdam."
For Alegi though, there may always be a case for stops on ultra-long routes like New York-Singapore, even if they're not technically necessary.
"Do you consider the stopover an inconvenience, which means you'll take it only if the price is cheaper, or do you think it's an advantage because you're stopping in some place you want to be and you'll take those six hours to visit the city?"
Alegi answered his own question. "I think the data shows that people want to go nonstop to a destination or stay over for a few days, rather than just doing it lightly over a few hours."
Airlines are increasingly making stopover flights more flexible, allowing passengers to spend more time (think days, not hours) in the cities where they pause.
As stopover and connecting flights become less common, Alegi also thinks airports may shrink in size and commercial scope.
"If there are fewer stopovers, if there's less time to kill, maybe we'll see airports shrink back, shrink down, return to being more oriented to providing the technical service rather than the travel experience."
The appeal of air travel, generally, according to Alegi, is efficiency, so airlines tend to emphasize how efficient their services are.
Direct flights were once the fastest way between two points, even if they made multiple stops. The terminology stuck, even as nonstop flights took over as more time-efficient alternatives. That's part of the reason this can all be so confusing: nonstop flights are all direct, but not all direct flights are nonstop. So next time you book a ticket, double-check: is your flight merely direct, or is it nonstop? Otherwise, you may be surprised to find yourself on the ground in some unexpected airport for a few hours
Featured photo by Darren Murph / TPG.
SPONSORED: With states reopening, enjoying a meal from a restaurant no longer just means curbside pickup.
And when you do spend on dining, you should use a credit card that will maximize your rewards and potentially even score special discounts. Thanks to temporary card bonuses and changes due to coronavirus, you may even be able to score a meal at your favorite restaurant for free. 
These are the best credit cards for dining out, taking out, and ordering in to maximize every meal purchase.
—
Editorial Disclaimer: Opinions expressed here are the author's alone, not those of any bank, credit card issuer, airlines or hotel chain, and have not been reviewed, approved or otherwise endorsed by any of these entities.
Source: Read Full Article