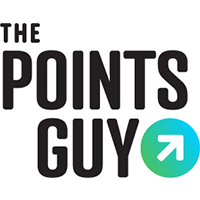 While the U.S. State Department releases a list of travel advisories for everything related to potential safety while abroad, the Centers for Disease Control and Prevention (CDC) releases its own list of travel health notices specific to health-related concerns such as disease outbreaks and natural disasters.
With COVID-19 cases spiking around the world and a new strain now in the mix, advisories and recommendations are constantly changing. We've started a list of these CDC-specific advisories to help you keep up. You can also find the full list on the CDC website.
Want updates on how the coronavirus pandemic is impacting travel? Sign up for the TPG newsletter. 
In This Post
Warning levels
The CDC uses three levels of warning notices for general travel health advisories:
Warning Level 3 (Red) — Avoid nonessential travel
Alert Level 2 (Yellow) — Practice enhanced precautions
Watch Level 1 (Green) — Practice usual precautions
Red alerts are obviously the areas with the highest risk. Yellow alerts will include additional precautions that should be taken and/or defines a specific at-risk population. Green alerts may include a list of recommended vaccines or general precautionary advice.
But the CDC also has a different database specific to COVID-19 levels, broken down into five categories:
Level 4: Very high level of COVID-19
Level 3: High level of COVID-19
Level 2: Moderate level of COVID-19
Level 1: Low level of COVID-19
Level: Unknown
This ranking is determined based on the number of cumulative new cases per 100,000 people over the past 28 days and new case trajectory (if the new cases rate going up, down or remaining stable). Level 4 notices indicate an area with at least 100 new cases per 100,000 people. You can read more about how each level is defined on the CDC website.
Americans experiencing COVID-19 related emergencies overseas should contact the nearest U.S. embassy or consulate, or call the State Department assistance call center:
From the U.S. & Canada – 1-888-407-4747
From Overseas – +1 202-501-4444
Enroll in STEP — the Smart Traveler Enrollment Program
COVID-19 travel health notices
Here is a list of the current health notices for COVID-19, broken down by level.
Gallery: Faces from the coronavirus frontlines (Reuters)
Related: TPG's ultimate guide to traveling during the coronavirus pandemic
Level 4: COVID-19 very high
The CDC recommends avoiding all travel to the following areas:
Afghanistan
Albania
Algeria
Andorra
Angola
Argentina
Amenia
Aruba
Austria
Azerbaijan
Bahamas
Bahrain
Bangladesh
Belarus
Belgium
Belize
Bermuda
Bhutan
Bolivia
Bonaire
Bosnia
Botswana
Brazil
Bulgaria
Burkina Faso
Burma (Myanmar)
Burundi
Cameroon
Canada
Cape Verde
Central African Republic
Chad
Chile
Colombia
Comoros
Costa Rica
Croatia
Cuba
Curaçao
Cyprus
Czech Republic
Democratic Republic of the Congo
Denmark
Djibouti
Dominican Republic
Easter Island
Ecuador
Egypt
El Salvador
Eritrea
Estonia
Eswatini
Ethiopia
Finland
France
French Guiana
French Polynesia
Gabon
Gambia
Georgia
Germany
Ghana
Gibraltar
Greece
Guadeloupe
Guam
Guatemala
Guinea
Guinea-Bissau
Guyana
Haiti
Herzegovina
Honduras
Hungary
Iceland
India
Indonesia
Iran
Iraq
Ireland
Isreal (including the West Bank and Gaza)
Italy
Jamaica
Japan
Jersey
Jordan
Kazakhstan
Kenya
Kosovo
Kuwait
Kyrgyzstan
Latvia
Lebanon
Lesotho
Liberia
Libya
Liechtenstein
Lithuania
Luxembourg
Madagascar
Madeira Islands
Malawi
Malaysia
Maldives
Mali
Malta
Martinique
Mauritania
Mayotte
Mexico
Moldova
Monaco
Montenegro
Morocco
Mozambique
Namibia
Nepal
Netherlands
Nicaragua
Niger
Nigeria
North Korea
North Macedonia
Norway
Oman
Pakistan
Panama
Paraguay
Peru
Philippines
Pitcairn Islands
Poland
Portugal
Puerto Rico
Qatar
Republic of the Congo
Réunion
Romania
Russia
Saint Martin
San Marino
São Tomé and Príncipe
Saudi Arabia
Senegal
Serbia
Sint Maarten
Slovakia
Slovenia
Somalia
Solomon Islands
South Africa
South Sudan
Spain
Sri Lanka
Suriname
Sweden
Switzerland
Syria
Tajikistan
Tanzania
Togo
Trinidad and Tobago
Tunisia
Turkey
Turkmenistan
Uganda
Ukraine
U.S. Virgin Islands
United Arab Emirates
United Kingdom
Uruguay
Uzbekistan
Venezuela
Yemen
Zambia
Zimbabwe
All cruise ship travel
Level 3: COVID-19 high
The CDC recommends avoiding all nonessential travel to the following areas:
Saint Barthelemy
Saint Lucia
Level 2: COVID-19 moderate
The CDC recommends all at-risk travelers avoid nonessential travel to the following areas:
Antigua and Barbuda
Barbados
Dominica
Faroe Islands
Grenada
Guernsey
Hong Kong
Mauritius
Mongolia
Rwanda
Seychelles
South Korea
Turks and Caicos Islands
Level 1: COVID-19 low
The CDC recommends taking steps before, during and after travel to keep yourself and others from getting COVID-19 when you travel to the following areas:
American Samoa
Anguilla
Australia
Benin
British Virgin Islands
Brunei
Cambodia
Cayman Islands
China
Cook Islands
Côte d'Ivoire (Ivory Coast)
Equatorial Guinea
Falkland Islands
Fiji
Greenland
Isle of Man
Kiribati
Laos
Macau
Marshall Islands
Micronesia
Montserrat
Nauru
New Caledonia
New Zealand
Niue
Northern Mariana Islands
Palau
Papua New Guinea
Saba
Saint Helena
Saint Kitts and Nevis
Saint Pierre and Miquelon
Saint Vincent and the Grenadines
Samoa
Sierra Leone
Singapore
Sint Eustatius
Taiwan
Thailand
Timor-Leste
Tokelau
Tonga
Tuvalu
Vanuatu
Vietnam
Non-COVID-19 travel health notices
There are a handful of Warning Level 3 and Alert Level 2 notices not related to COVID-19 that the CDC has released. You can see the full list (including Watch Level 1) on the CDC website.
Warning Level 3
The CDC recommends avoiding all nonessential travel to the following areas:
Venezuela – The CDC lists a health infrastructure breakdown in Venezuela, with the country experiencing outbreaks of infectious diseases. Adequate healthcare is not currently available 

in most of the country. 
Alert Level 2
The CDC recommends enhanced precautions for the following areas:
Nigeria – There is an outbreak of yellow fever in Nigeria, and the CDC recommends getting vaccinated at least 10 days before travel and taking extra steps to prevent mosquito bites.
Africa – The CDC reports multiple polio outbreaks in several countries in Africa, recommending travelers be vaccinated fully before traveling.
Asia – The CDC reports multiple polio outbreaks in several countries in Africa, recommending travelers be vaccinated fully before traveling.
Bottom line
Keep in mind that many countries have issued their own travel restrictions or additional entry requirements for U.S. travelers entering foreign nations. Before you travel, be sure to check the requirements from the destinations you plan to visit, in order to ensure you have all the documents and any testing you need. Otherwise, you may not be allowed to travel or worse yet, will be sent home upon arrival.
Featured image by Dzianis_Rakhuba/Shutterstock.
SPONSORED: With states reopening, enjoying a meal from a restaurant no longer just means curbside pickup.
And when you do spend on dining, you should use a credit card that will maximize your rewards and potentially even score special discounts. Thanks to temporary card bonuses and changes due to coronavirus, you may even be able to score a meal at your favorite restaurant for free. 
These are the best credit cards for dining out, taking out, and ordering in to maximize every meal purchase.
—
Editorial Disclaimer: Opinions expressed here are the author's alone, not those of any bank, credit card issuer, airlines or hotel chain, and have not been reviewed, approved or otherwise endorsed by any of these entities.
Source: Read Full Article