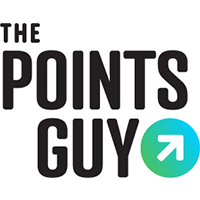 Two weeks ago, the U.S. Centers for Disease Control (CDC) issued an order requiring anyone flying to the United States to show proof of a negative COVID-19 test taken within three days before departure. It's a necessary step to turn the tables on the coronavirus pandemic.
For more TPG news delivered each morning to your inbox, sign up for our daily newsletter.
Nevertheless, it's a new hurdle for travelers and a potentially devastating blow to resorts in places like the Caribbean and Mexico that depend on the steady flow of tourism dollars from American visitors.
However, scores of resorts quickly announced plans to provide on-site testing to guests. It's a move meant to reassure travelers who would potentially reconsider leaving the country because of the new requirement.
The rule went into effect today, Tuesday, Jan. 26, and even though we knew finding a COVID-19 test in many popular destinations wasn't going to be much of an issue (many properties offer them in the comfort of your hotel room or suite), what was less certain was how that process was going to look as soon as you leave the resort and begin the journey home.
I was in the Bahamas over the weekend to experience the "resort bubble" system at the Baha Mar resort complex (stay tuned for a story on that, coming tomorrow) and am traveling back to the U.S. as we speak, which means I got to experience first-hand what it was like re-entering the U.S. from an international destination on the first day this new rule took effect.
Before I discuss what my journey was like, let's go over some of the basics of the new rule.
The new US testing requirement
Related: 14 things you need to know about getting COVID-19 tested for US-bound international flights
As of today, anyone over the age of 2 flying to the U.S. from an international destination has to bring along either a rapid antigen or a PCR COVID-19 test with a negative result taken within three days of departure. This applies to U.S. citizens as well as anyone making a connection within the country.
Negative tests are not required for anyone traveling from a U.S. territory to the mainland.
According to the rule, airlines bear the responsibility of verifying each passenger's eligibility to enter the U.S., though there are exceptions to the rule — including an exemption for flight crews as well as anyone who can prove they've recovered from COVID-19 within the last three months with a positive test result and letter from a healthcare provider that clears them for travel.
Those who have already received the COVID-19 vaccine still need to comply with the new requirement.
Departing Miami for the Bahamas
When I departed Miami for the Bahamas, the procedure at the airport was surprisingly (to me) painless — despite relatively large crowds, American Airlines did an admirable job of verifying passengers' required documentation to travel internationally. Though passengers could have done a better job of practicing social distancing in line.
I had printed copies of both my COVID-19 test result as well as my approved Bahamas Travel Health Visa, which signified that I had fulfilled the requirements of the Bahamian government to travel there.
I assumed that process would be more arduous than it was — the check-in agent simply verified I had the correct documents, printed my boarding pass and placed an orange sticker on it (presumably signaling for anyone else that I had met all requirements of the Bahamas) and I was on my way.
My documents were checked again by the gate agent before I boarded my flight and then once more upon passing through immigration in Nassau.
On-site testing at Baha Mar
I specifically picked a resort with on-site COVID-19 testing to make my re-entry to the United States easier.
I'll share more about the experience of Baha Mar's "resort bubble" in a story tomorrow, but the property provides on-site rapid antigen and PCR tests in a partnership with Doctors Hospital, a local healthcare provider.
These tests are designed for guests whose home countries require testing before re-entry, which the United States now does. Baha Mar quotes turnaround times of 30 minutes to an hour for the rapid antigen tests and "generally six hours" for the PCR tests.
The rapid antigen test cost $17 and the PCR test was more expensive at $134.
The day before departure, I visited the resort's makeshift clinic — housed in its executive lounge — to receive my PCR test.
Long story short, I ended up taking another test — a rapid antigen one this time — later in the evening. That's because the results from my PCR test hadn't arrived nine hours after taking it — even though turnaround times were quoted on paper and via the first technician I received a test from as around six hours. More on that coming soon.
In the end, the results from my rapid test did appear in my inbox around 45 minutes after I took the test.
The next morning, I asked the hotel staff to print a handful of copies for me in case I had to present it to multiple people or if a digital copy of the results wasn't accepted for some reason (a digital copy should suffice, per the rule).
The tests themselves were complete in a matter of minutes and were no big deal, save for the momentary factor and minor discomfort.
However, the resort and the local testing facilitator need to be in sync when it comes to quoting turnaround times — if I hadn't gone back to check in on my PCR results, I would have woken up the next morning with no results in hand, leading to a frantic scramble to get a test — and its results — back before departing for the airport.
Interestingly, when I checked in for my Delta Air Lines flight to Atlanta, there were no specific notifications that popped up alerting me to make sure I had my documentation in order to fly back to the U.S. — even though responsibility has fallen to the airlines to enforce this new rule. There was a general reminder note, but nothing explicitly saying that negative COVID-19 tests are now required to enter the U.S. I suspect that will change in the near future.
The scene at Nassau Airport on the return trip
Nassau's Lynden Pindling International Airport is one of the 16 Customs and Border Protection (CBP) Preclearance facilities around the world. This allows travelers heading to the U.S. to clear customs and immigration before getting on the plane, thus landing in the U.S. like a domestic flight and eliminating the need to complete the immigration process at a U.S. airport, which can at times be a lengthy and stressful process — especially if you aren't enrolled in a program like Global Entry.
I wasn't sure what to expect when heading home from the Bahamas. The U.S. has not yet rolled out a program for travelers to enroll in that approves them for travel (nor has it announced plans to do so) and had left enforcement of this new policy to airlines, which made me at least slightly nervous, especially since I was entering the U.S. on the first day of this new reality.
My flight was scheduled to depart around 1:30 p.m., so I arrived around 10:45 a.m. to give myself enough time should anything have gone wrong.
I should have snuck in another hour by the pool. As it turns out, the process was totally painless.
First of all, there were hardly any people in the airport, which immediately made me felt more at ease. There was no signage indicating anything had changed about entering the U.S., but when I went to get in the Sky Priority check-in lane, a staff member waved me over to the self-check-in kiosks, where he asked me for my negative COVID-19 test.
He verified that I had indeed fulfilled the new requirements and then asked me to sign a form testifying to the fact that I was aware of the new rule and that I had indeed taken an eligible test and received a negative result.
There were also spaces where you could attest to the fact that you had recovered from COVID-19 in the past three months and had the appropriate documentation from a healthcare provider to prove it.
From there, I went to the check-in desk. The agent asked to see the form I had just signed along with my negative test results. After a quick check, she handed my test results back to me but kept the attestation document. She printed my boarding passes and told me to proceed through security.
I passed through the security screening and then through U.S. immigration with Global Entry. I wasn't asked to provide my test results at either of these stages.
I was sitting in the food court ordering a sandwich at Wendy's within 25 minutes of arriving at the airport and, to be honest, I felt like the most difficult part of the process was taking off my shoes at security — something I haven't done in years thanks to the TSA PreCheck status I receive with my Global Entry membership.
I boarded the plane without showing my negative test result again. However, I did hear an announcement saying you could be asked to present that paperwork upon boarding.
For having traveled on the first day of this new rule, I thought it would be stressful and chaotic, with people confused about the rules and no plan in place to check documents. But, mercifully, I was wrong. It turned out to be a breeze, and thanks to on-site testing at Baha Mar — and many other properties around the region — I wouldn't hesitate to do this kind of trip again, assuming I felt safe doing so.
What would have happened had I tested positive?
Related: What happens if you test positive for COVID-19 and can't fly back to the US?
While plenty of resorts have announced plans for providing testing on property, not nearly as many have a plan in place for when people eventually test positive.
Baha Mar, though, has one.
Guests who receive a positive rapid test will be visited in their room by medical personnel for a follow-up PCR test. While waiting for this result, which could take about six hours, guests need to isolate in their rooms.
If you receive a second positive result from the PCR test, you'll need to quarantine — and foot the bill for that isolation period.
The mandatory health insurance you purchase before visiting the Bahamas covers up to $50,000 in COVID-19-related medical expenses incurred on the islands, as well as up to $7,000 in quarantine-related expenses, if necessary (up to $500 per day). This seems like a bargain for the $40 to $60 fee, which I paid when my travel health visa was approved.
If you do decide to travel abroad, you should consider setting aside money should you need to quarantine at your own expense or purchase insurance coverage that will cover you in the event you test positive for COVID-19 outside the U.S.
Bottom line
There's no doubt I was anxious to return home on the first day of the U.S.' new testing rule. I was afraid there would be crowds of people caught off-guard by the new requirements and airline staff who were ill-equipped to handle the confusion. However, none of my fears were realized.
The process — at least in Nassau — was easy. It remains to be seen how other countries will handle this new policy in the coming weeks and months and whether it becomes more chaotic when more people return to traveling internationally.
Despite the testing mixup at the resort, I'm encouraged by how things went on my brief trip to the Bahamas. There are more hurdles than ever before to travel — especially internationally. But, as I learned from my first international trip in almost a year, they're all surmountable as long as you are prepared to deal with them before you leave home. In fact, as long as I continue to feel safe traveling, I'm already looking at returning for another stay in a month or two.
All photos by the author.
SPONSORED: With states reopening, enjoying a meal from a restaurant no longer just means curbside pickup.
And when you do spend on dining, you should use a credit card that will maximize your rewards and potentially even score special discounts. Thanks to temporary card bonuses and changes due to coronavirus, you may even be able to score a meal at your favorite restaurant for free. 
These are the best credit cards for dining out, taking out, and ordering in to maximize every meal purchase.
—
Editorial Disclaimer: Opinions expressed here are the author's alone, not those of any bank, credit card issuer, airlines or hotel chain, and have not been reviewed, approved or otherwise endorsed by any of these entities.
Source: Read Full Article