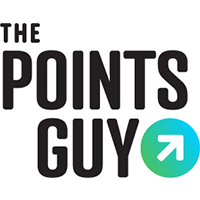 Editor's note: This story has been updated with the latest information.
It can sometimes be a challenge to determine how to use hard-earned points to pay for a flight. Should you transfer points to an airline? Alternatively, should you use a travel portal — like Amex Travel — and book that way?
The Business Platinum Card® from American Express with a $595 annual fee (see rates and fees) is one of three Amex cards to offer a Pay With Points rebate when you book flights through Amex Travel and pay with your Membership Rewards points.
Currently, the card has a welcome bonus of 85,000 points after you spend $15,000 on qualifying purchases within the first three months of account opening.
Additionally, cardholders can now earn 5x Membership Rewards points (a bonus of 4x points) on U.S. purchases made across shipping, wireless, advertising, gas and office supplies categories. The offer is valid through June 30, 2021, and you can earn up to a total of 80,000 bonus points per category, worth $1,600 according to TPG valuations.
Want more credit card tips and travel advice from TPG? Sign up for our daily newsletter.
At 35%, the Business Platinum offers the highest rebate of any of Amex's publicly available cards (beaten only by the invite-only Amex Business Centurion card, which offers a 50% rebate).
This can be a great option to add to your booking arsenal, especially when you need "last-seat availability" (i.e., you need to be on a specific flight even if it doesn't have award space). Still, it might not always represent the best value and not all flights will be eligible for it.
Let's take a look at a few cases of when you should transfer your Membership Rewards points to partner airlines to book award tickets and when you should pay with points instead.
In This Post
The Business Platinum 35% rebate
While other cards such as the Chase Sapphire Reserve offer a pay-with-points bonus, it's important to note that it's structured as a rebate with Amex, not a bonus.
This means that you'll need to have the full amount of points in your account at the time of booking, and the rebate will post within six to 10 weeks. For instance last year, I redeemed 121,850 Amex points to cover the cost of a $1,218.50 Cathay Pacific business class ticket from Male (MLE) to Shanghai (PVG).
I initially redeemed the points at a rate of 1 cent each, but once I received my 35% rebate of 42,647 points, my effective redemption value jumped from one cent per point to 1.54, beating out the Chase Sapphire Reserve and its 1.5 cent rate for direct redemptions like this.
The math is a little confusing, but if you divide 1 by 0.65 (the percent I pay after the rebate), you get (1÷.65=1.54).
Related: A complete guide to Amex Pay With Points
What flights are eligible?
As I mentioned above, not every flight will be eligible for this rebate, and for the Business Platinum, it's capped at 500,000 points per calendar year.
Business Platinum cardholders can receive the 35% rebate on economy flights booked with:
A selected airline (the same airline you select for the up to $200 annual airline fee credit)
First- and business-class flights with any airline
If you select Spirit or Southwest as your airline, you need to call Amex at 800-553-9497 to book in order to receive your rebate
Related: 10 things to do when you get the Amex Business Platinum card
How it works in practice
When paying with points, the original airfare purchase will show up on your statement.
Amex will then add a statement credit for the portion of the flight that you paid for with points. However, the terms and conditions note that "Any portion of a charge that you elect to cover through redemption of Membership Rewards points is not eligible to receive points." So, unfortunately, you won't be able to earn points with the purchase and erase the purchase by paying with points.
On the other hand, purchases made directly with the airline, through other online travel agencies, or as part of travel packages booked with Amex will not qualify for the rebate.
If you book economy flights with airlines other than your selected carrier, you won't receive a rebate, and flights under $50 are not eligible, since you must redeem at least 5,000 Membership Rewards points to use the pay with points option in the first place.
One last important point to make before we start diving into the examples — just like with the Chase Sapphire cards, when you pay with points, Amex takes your Membership Rewards points and buys a cash ticket for you. This means that flights booked this way will earn both redeemable and elite qualifying miles, bringing your net return up above 1.54 cents.
Related: Amex Travel guide: Everything you need to know
When to transfer versus when to pay with points
Now, let's consider some example flights and whether it would be better to pay with points or transfer points to a Membership Rewards airline transfer partner to book award flights. Note that in all these cases, I'm assuming that the flight you want actually has award space because if it doesn't, you have a much stronger incentive to pay with points instead.
Economy flights on your selected airline
Let's stay that you need to travel from Denver (DEN) to New York City. In this example, say that you've selected United as your Amex Platinum airline since you currently have elite status with United.
If you're booking far enough ahead, there are nonstop fares on this route on United for just $247 round-trip in regular economy (i.e., not basic economy).
If you book through Amex Travel, you can use the Pay with Points option to buy this flight for 24,700 Membership Rewards points. Since this purchase is on the airline you'd selected and is booked through Amex Travel, you'll get 8,645 of these points back as a rebate. This means your net cost is just 16,055 Membership Rewards points for this round-trip. In addition to a great deal, you'll also earn Premier Qualifying Miles (PQMs), Premier Qualifying Segments (PQS) and Premier Qualifying Dollars (PQDs) toward re-qualifying for status.
United isn't an American Express Membership Rewards transfer partner. However, Membership Rewards points do transfer to several different Star Alliance loyalty programs if you wanted to book this specific flight. Whether you chose to transfer to Avianca LifeMiles or Singapore KrisFlyer, for instance, you'd need to cough up 25,000 Membership Rewards points for this same round-trip ticket, and you wouldn't earn any redeemable or Premier qualifying miles on the flight. That's a 50% price increase for a lower return. No. Thank. You.
Verdict: (Definitely) pay with points
Of course, the caveat here is that cash prices vary wildly. If you end up traveling on a more expensive day or at the last minute (when tickets on this route cost closer to $500), the scale tips in favor of transferring to an airline partner. In that case, your out-of-pocket cost after the rebate would be 32,500 Membership Rewards points, and you'd come out ahead booking an award ticket for 25,000 miles instead.
Related: Complete guide to coronavirus and airline elite status
Last-minute flights with award availability
A TPG staffer put this scenario to the test when he found himself in a last-minute bind, needing to fly from Austin (AUS) to Tampa (TPA) at the last minute. Paid fares were nearing $900 for the dates and the time he needed.
He could have used the 35% rebate with his selected airline, American Airlines, and paid 90,000 points for the round-trip economy ticket. After the 35% rebate, he still would have ended up shelling out 58,500 Membership Rewards points for a two-hour flight, which is enough points to get to Europe and back!
However, for the same dates and times, Delta had Saver award availability for 25,000 SkyMiles round-trip. If this staffer didn't have enough SkyMiles, he could've instantly transferred Membership Rewards to Delta and booked these award flights. For the sake of saving 33,500 Membership Rewards points, worth $670 based on TPG's valuations, giving up the extra elite qualifying miles and elite perks on such a short trip is a no-brainer.
Verdict: Transfer points
Related: Redeeming American Express Membership Rewards points for maximum value
Domestic first-class flights
Say you're Delta-loyal but have selected United as your Amex airline due to a one-off vacation or some work travel. You can still leverage the Membership Rewards points on your Business Platinum card to earn Medallion® Qualification Miles (MQMs) and Medallion Qualification Dollars (MQDs). Even though you didn't select Delta, American Express will still give you the 35% rebate for first- and business-class flights on any airline when you utilize Pay With Points.
Need to fly from Atlanta (ATL) to Chicago (ORD) for the holidays? Let's say flights are running at about ~$500 for round-trip first-class tickets. While you couldn't use your Pay With Points rebate on the ~$300 round-trip economy flights, you could use it on these first-class tickets to drop your out of pocket cost to only 32,500 Membership Rewards points.
Compare this to booking the flights directly with Delta, which requires at least 22,500 SkyMiles each way, depending on your travel dates. This means you're looking at roughly a 30% discount if you pay with your Membership Rewards points instead of transferring to Delta, and you'll also earn Medallion Qualification miles and dollars.
Verdict: Pay with points
International business and first class
International business- and first-class flights are inordinately expensive to pay for with cash.
ANA first-class flights from JFK to both Tokyo Narita and Tokyo Haneda price out at about $15,000 each way or $24,000 for the round-trip. You could absolutely use your Pay With Points rebate here, but your out-of-pocket cost for this round-trip ticket would be a whopping 1,560,000 Membership Rewards points. Even if you're swimming in points, that's a crazy redemption to make, especially when you could transfer only 120,000 Membership Rewards points to Virgin Atlantic to book a round-trip ANA first class award. Or, to put it another way, paying with points is 13 times more expensive than transferring to the right partner!
Verdict: (Definitely) transfer points
Bottom line
The Amex Business Platinum Card's 35% rebate on eligible flights purchased with points is an excellent option for booking flights and a great way to diversify your travel booking strategy to help you get the lowest cost and the highest return.
You're guaranteed an effective value of 1.54 cents per point for most flights while still earning elite-qualifying and award miles and getting elite perks.
This redemption is lower than 2 cents, TPG's published valuation of Membership Rewards points, reflecting the fact that you can often get a higher value by transferring your points to the right airline partner, especially when cash prices are high.
It can be easy to fall into a habit when booking award travel, whether that's always using the Amex portal or always transferring to a select few partners. If nothing else, let this serve as a reminder that you can leave a good amount of value on the table if you don't take the time to comparison shop your booking options, even once you've decided on a flight itinerary.
Additional reporting by Chris Dong.
 For rates and fees of the Amex Business Platinum Card, please click here.
Featured photo by Isabelle Raphael/The Points Guy.
Source: Read Full Article