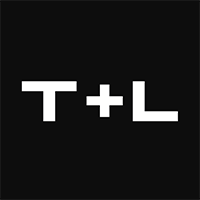 Since 1977, one building has stood out from the rest of Paris' cityscape for its jolting modern-industrial architecture, the Centre Pompidou. But after four decades of pushing the envelope, the 10-floor building from architects Renzo Piano and Richard Rogers is in need of a major renovation.
In an official press release issued Monday, the Centre Pompidou — home to a modern art museum, public library, music research center, and theater — announced it will shut down from the end of 2023 through the end of 2026 for a three-year overhaul, bringing the structure up to standards.
"This will guarantee the future of Centre Pompidou," the center's president Serge Lasvignes said in statement, adding that he hopes it will always be a "visionary, utopian project, unmatched by any other in the world." Lasvignes also explained that the timing comes now in hopes of reopening before its 50th birthday in 2027.
Best known for its trademark red escalators snaking down the side, the building also leans into other bold colors, with blue air-conditioning vents, yellow electricity devices, and green water circuits — all part of the architects' vision to bring the exterior into plain view. However, being so open also meant that issues associated with its aging were often on full display. While it was shut down in 1997 to expand exhibition space, no significant renovations have been done since its opening.
Back in September, the government announced that it was considering a seven-year plan that would keep it open during construction, or a fast-speed one by shutting it down completely. "I chose the second because it should be shorter and a little bit less expensive," France's culture minister Roselyne Bachelot told the French paper Le Figaro, though she estimated it would reopen in 2027. The newspaper says the project will reportedly cost about 200 million euros, equal to about $243 million.
During the shutdown, the public library will move to a temporary location in Paris. The renovations will include removing asbestos to meet safety requirements, updating its energy standards, and adding accessibility for people with disabilities. The elevators and escalators will also be replaced or revamped, and the fire safety standards brought up to date.
While the Centre Pompidou is temporarily closed now, it had reopened in July with strict directional arrows in place to ensure one-way flow and decrease contact between visitors to prevent the spread of COVID-19.
Source: Read Full Article