Carnival Cruise Line is reviving its "Amp Up Commission Challenge" this year, urging travel advisors to increase their bookings to score up to a 15% commission rate for the last three quarters of the year.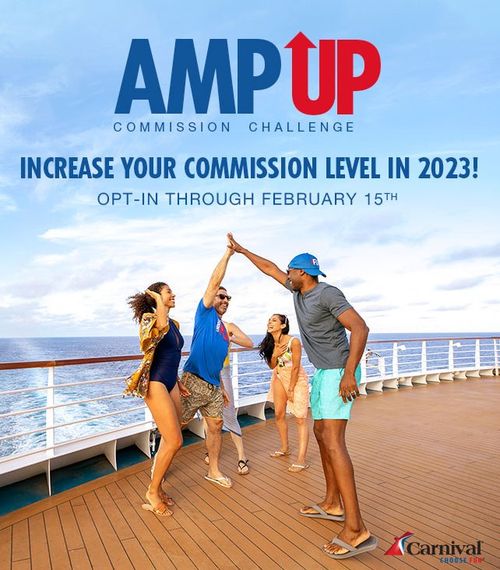 The challenge calls on agents to compile between 20 and 125 bookings from January through March to qualify for a higher commission rate. Agents who meet that threshold will qualify for commission levels between 11% and 15% for the remainder of the year.
Only new bookings that are fully deposited or paid in full between Jan. 1 and March 31 will count toward the goal.
Agents with at least 20 bookings will qualify for 11% commission. Agents will need to make at least 38 bookings to earn 12%, 63 bookings to get 13%, 88 bookings to score 14%, and 125 bookings to earn 15%.
Carnival offered this Wave season promotion in 2019, 2018 and 2017. This year's program comes as analysts of cruise stocks and travel agents say Wave season has started strong this year. 
To participate, travel advisors must register on GoCCL.com by Feb. 15. The program is open to agencies in the U.S., Puerto Rico and Canada that currently qualify for 10% to 14% commissions. 
Source: Read Full Article