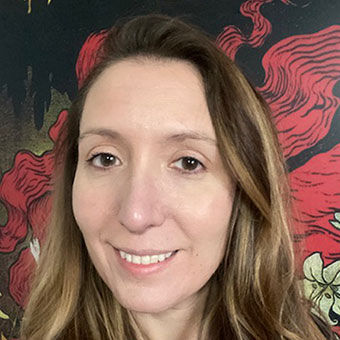 Cruise stock prices dropped last Friday, bringing Carnival Corp., Royal Caribbean Group and Norwegian Cruise Line Holdings to some of their lowest share prices since the early months of the pandemic.
The drop followed Carnival Corp.'s business update with investors Friday morning, when it reported a larger-than-expected third-quarter loss and sales miss. Its stock plummeted 23.3%, to $7.02, below its pandemic low of $7.80 in April 2020.
Carnival had offered guidance for Q3 that it expected positive adjusted earnings. But those earnings came in lower than expected, as did average ticket prices that came in at $146 when Wall Street was looking for $161, said Patrick Scholes, a Truist Securities analyst who focuses on the cruise and travel sector.
"The pricing versus expectations on the tickets that they sold was weak, which is something they called out, that they need to improve pricing," Scholes said. "There wasn't a pinpointed strategy for how to get there."
Josh Weinstein, CEO of Carnival Corp., said during the call that the company needed to improve. "When it comes to generating demand and increasing our revenue profile, we can, should and will do better," he said.
But the drop in stocks among the three corporations wasn't just due to
the Carnival news, Scholes said. The market as a whole was in a selloff Friday afternoon, leading to drops across the market.
Shares of Royal Caribbean and Norwegian Cruise Line Holdings also fell that day by 13% and 18%, respectively. Both companies have yet to report their Q3 earnings.
Scholes explained to me that investor confidence in the cruise industry is low right now. While the industry is recovering, cruise lines took on heavy debt loads to survive during the pause in operations and are now facing hefty interest rates.
Q3 is typically one of the most profitable quarters of the year, as it combines the summer vacation season with higher-yield sailings in Alaska and the Mediterranean. And this year, good news in some cases has been tempered: While lines reported booking boosts after rolling back Covid testing and vaccination rates in August, for example, softness in the Med has also affected the industry, Scholes said.
Looking forward, the upcoming Wave season is "probably the most crucial this industry has ever had," Scholes said. Cruise companies can ill afford a repeat of the 2022 Wave season, which was harpooned by the Omicron variant. Carnival, possibly in recognition, said during its investor call that it would beef up its advertising spend heading into Wave in order to capitalize on attracting new-to-cruise customers.
"The momentum is behind them going into Wave season, but we've seen disappointments in the past. There's no guarantees," Scholes said. 
Source: Read Full Article