The mercury's pushing 33° in Orlando and I'm sipping a frozen drink.
But it's not in a refillable Mickey Mouse cup, and the soundtrack at Mathers Social Gathering (mathersorlando.com), downtown's newest bar, is Sinatra, not "It's a Small World". The bar is one of the many reasons growing numbers are venturing beyond Orlando's theme park bubble.
Downtown's ascension to coolness began a few years ago, when the powers that be decided to harness the potential of a city centre few visitors knew about. Today its main artery, West Church Street, is home to some of Orlando's best bars and restaurants, including the Rusty Spoon (therustyspoon.com), opened by Kathleen Blake, an award-winning chef who's passionate about local produce.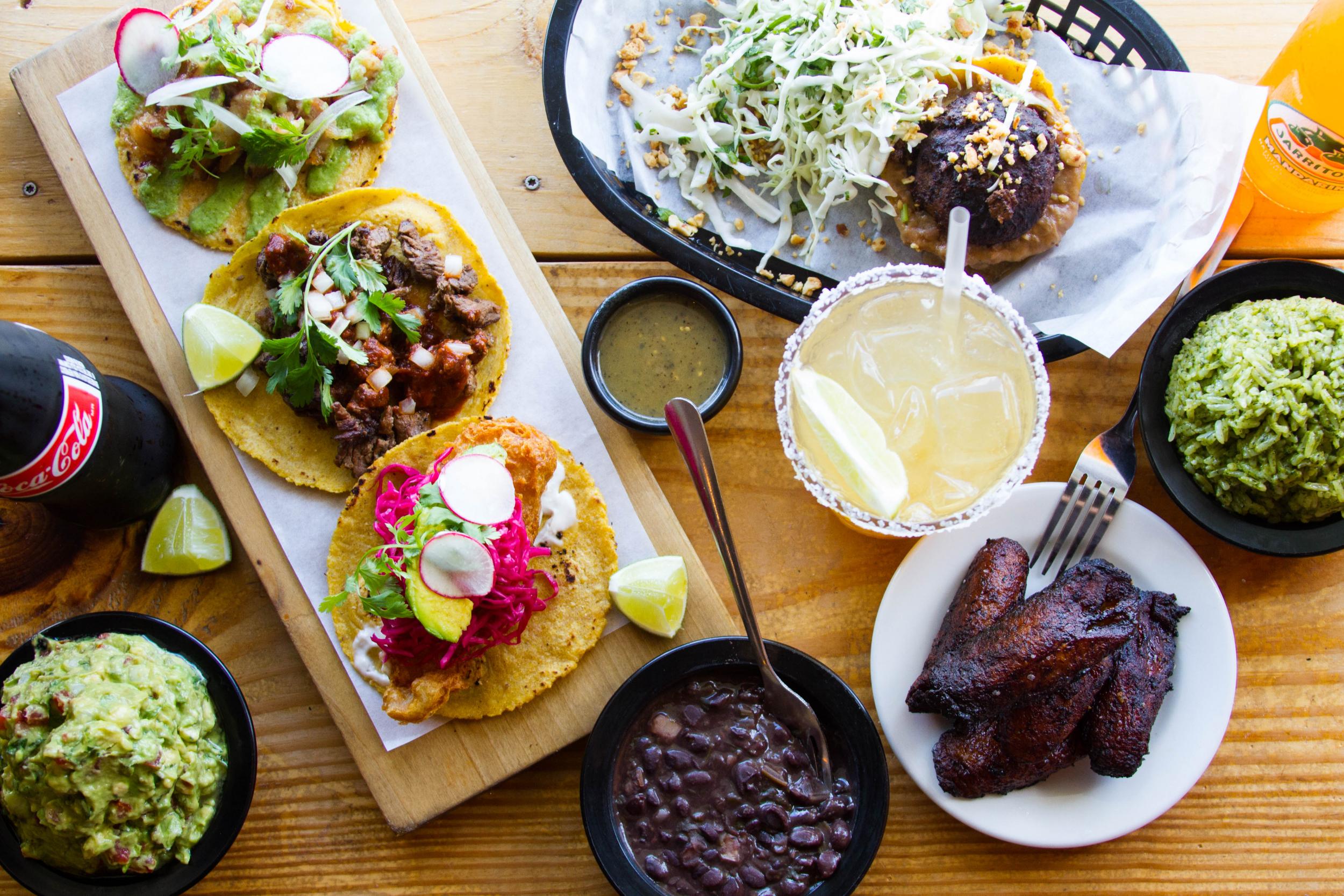 Traditionally, visitors who dared venture beyond International Drive typically made a brief foray to West Church Street before heading back to their hotels. But the arrival of The Delaney (staydh.com), which will become downtown's first boutique hotel when it opens in March, will cement the area's reputation as a destination in its own right. Visitors are also exploring beyond West Church Street, and the past few months have seen the arrival of several venues aimed at those who want something different.
Take Mathers, for starters. The owners spent years researching the history of the 19th-century building in which it's housed. The walls are filled with faded photos of old Orlando, and there are leather couches, polished wooden floorboards and exposed brickwork.
"The brickwork's all original," points out Ciro Troncoso, who helped set up the bar. "We found it behind some drywall – it dates back to 1884, and it inspired the whole feel of the bar." Drinks are served by snappily-dressed waiters wearing bow ties and braces, while with his slicked-back hair and dapper suit, Troncoso reminds me (in the nicest possible way) of a smooth-talking mobster from a Scorsese film.
"We wanted to give adults another option – a television-free atmosphere where they can talk," he explains. Even the drinks are historically accurate – mixers weren't used back then, so they're stronger. Despite their potency, you're unlikely to spot patrons stumbling out the doorway.
House rules stipulate that guests "dress sharply". Flip-flops and baseball caps are forbidden. On the plus side, it's one of the few places where you'll never see a pair of Mickey Mouse ears.
Downtown's growing popularity has prompted many business owners to look elsewhere in Orlando, to areas like the nearby Milk District. This colourful, street art-filled area has recently benefited from a huge cash injection, courtesy of Orlando's Main Streets programme (orlandomainstreets.com), which breathes new life into lesser-known areas and tries to build neighbourhoods from the ground up.
By the time I arrive at the Milk District's Se7en Bites bakery (se7enbites.com), it's been recommended to me by five different people. A colourful mural on the side of the building implores passers-by to "let us fill your pie hole". Trina Gregory-Propst, a local woman with a penchant for vintage clothing and all things Elvis, opened it elsewhere in 2013; last year, Trina moved to her current premises, which is four times the size.
"The Milk District's such a welcoming area, with a great community which embraces small business owners," she explains. Today, Se7en Bites is Orlando's largest independent, full-service bakery – and possibly the quirkiest.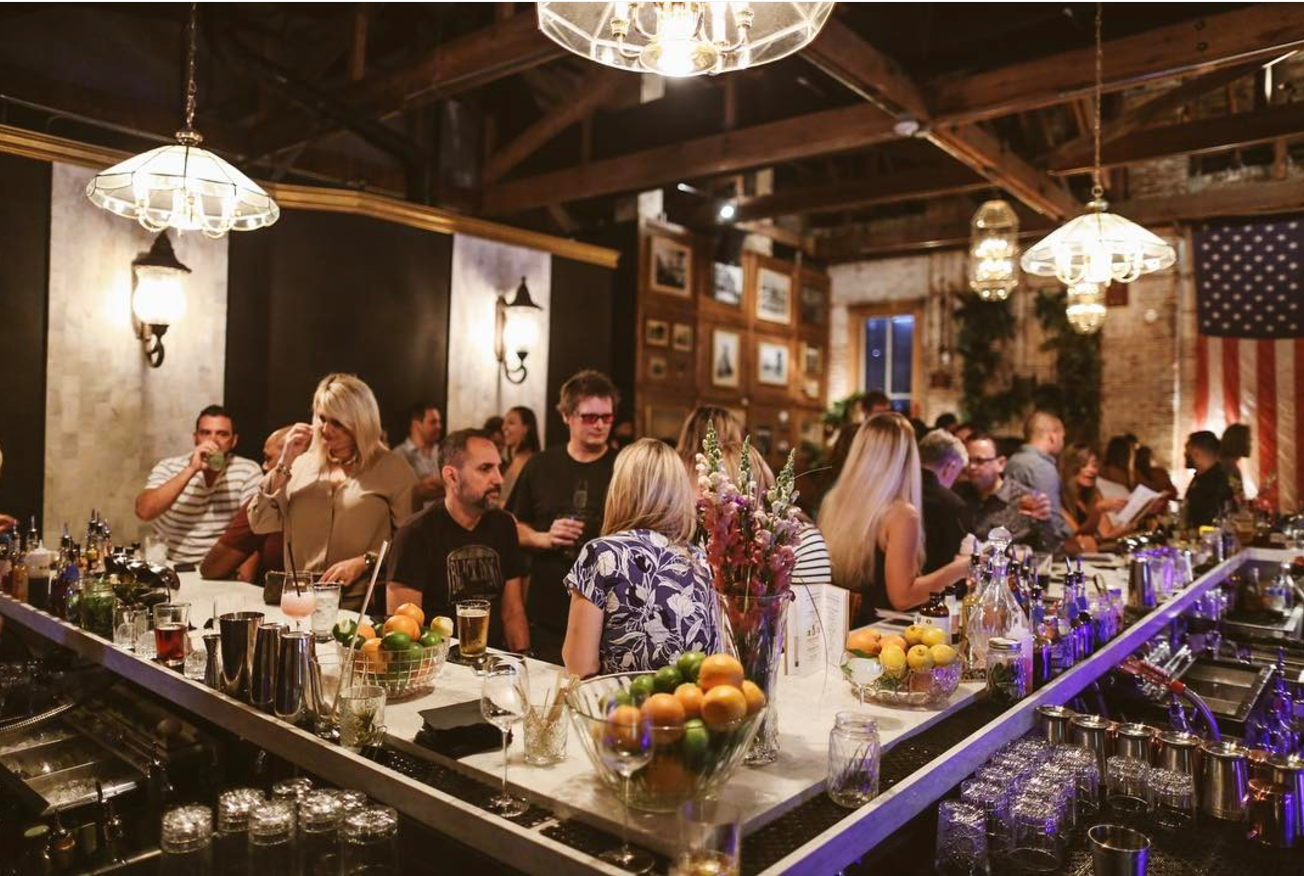 Take the Hunka Hunka Burning Love: pulled pork, fried egg and pimento cheese, sandwiched between Belgian waffles. Along with the Elvis Bread Pudding, it's one of Trina's bestsellers. Then there's the 7th Trimester. Comprising a buttermilk garlic biscuit topped with applewood smoked bacon and smothered in Trina's legendary macaroni cheese, it earned its place on the menu after a particularly vivid dream. "I dreamed I was in a doctor's surgery, waiting to deliver a baby while clutching a tray of mac'n'cheese," she explains.
Another area to benefit from Orlando's Main Streets scheme is nearby Mills 50 (mills50.org), which has emerged as downtown's foodie district. Two of its newest tenants are John and Juliana Calloway, the owners of Black Rooster Taqueria (blackroostertaqueria.com). "Orlando has lots of so-called Mexican restaurants, but many are actually Tex Mex," says chef and co-owner John, who spent years travelling around Mexico and learning his trade from some of the country's top chefs.
"We're a little more authentic. Our tortillas are made in-house and our cuisine is lighter and fresher." He adds that Mills 50 was an obvious choice. "It's where the cool people come to eat and drink," he shrugs. "These days, downtown is absolutely a destination in its own right. Residents are demanding something different, and as a result there are more locally-owned restaurants opening up."
Later that day, I find myself back on West Church Street. As I hail a cab, a bar on the other side of the road catches my eye. It's Frosty's Christmastime Lounge (frostys-orlando.com), a Christmas-themed bar famous for its year-round festive decorations and hourly artificial snowstorms.
It sounds like my idea of hell, but I'm told it's packed to the rafters every night. You can take the Orlando out of Disney I guess, but you can't take the Disney out of Orlando.
Travel essentials
Getting there
British Airways (ba.com) flies from Heathrow to Orlando from £454 return.
Staying there
The Cabana Bay Beach Resort (universalorlando.com) has doubles from £106, room only.
Source: Read Full Article