As the patter of rain fell on the cobblestone streets outside, a giant tulle bow was being meticulously sewn onto a floor-length scarlet gown. Two seamstresses hunched over it, pins in their mouths and tape measures on their laps, using the deft mannerisms of people who have racked up a lot more than Malcolm Gladwell's 10,000 hours.
We should be in Paris. That's where the heady couture ateliers of our imagination are all based – or, at a stretch, Milan. But I was further east than European fashion's centre of gravity: in an Athenian apartment on the edge of the Plaka. If I craned my head out of Atelier Loukia's window, I could see the bulge of the Acropolis above the rooftops and the hordes of tourists dotting it like ants.
I was in Athens for work and considering buying my first ever couture gown. As a freelance journalist, that is not a sentence I ever thought I would type, but Athens' rapidly growing made-to-measure industry is aimed at those who don't grace the pages of Tatler.
You may ask – what's the point of couture in 2018? Countless newspaper columnists and trend analysts have already questioned the role it can play in an industry increasingly obsessed with speed to market, Instagram hype and dressing down. Not to mention the fact that AI is forecast to soon log our measurements and churn out pieces of perfectly fitting, affordable clothing on demand.
But in an era of Asos and Amazon, I found myself drawn to the luxury of handcrafted, beautifully made clothing that actually fit my body. And this was an urge I could indulge in in Athens, where you can order a demi-couture dress for as little as €700. Or, more likely in my case, ask a seamstress to copy one from a photograph for as little as €70, plus fabric costs. This is in comparison to the six, or even seven-figure sums you would be expected to pay for its equivalent in France.
And like Paris, all around the Greek capital there are a variety of specialist ateliers, each with a distinct skill such as feather-making, button-making, millinery, knitting and glove-making. And in Kolonaki, Perikleous and Psychiko – leafy boroughs of Athens – designers are working with these craftspeople to create individual pieces of clothing that begin with a watercolour sketch and end with a canary-yellow silk dress or a scarlet-lined three-piece suit.
Some – like Atelier Loukia, Celia Kritharioti and Costarellos – are reminiscent of a fashion-filled Charlie and the Chocolate Factory, with endless rooms of brightly coloured silks, rainbow hued buttons and thousands of embroidered shoes, hats and bags. Others occupy just a single studio space with one glowering seamstress dressed in black.
Falling firmly into the former camp is Deux Hommes, a label run by Dimitris Alexakis and Grigoris Triantafyllou who make extravagant evening wear out of embroidered silk, rich velvets, chiffon and sequins.
Or there is Celia Kritharioti – one of Athens' most respected designers, who has created pieces for Jennifer Lopez, Gwyneth Paltrow, Heidi Klum and even Kim Kardashian.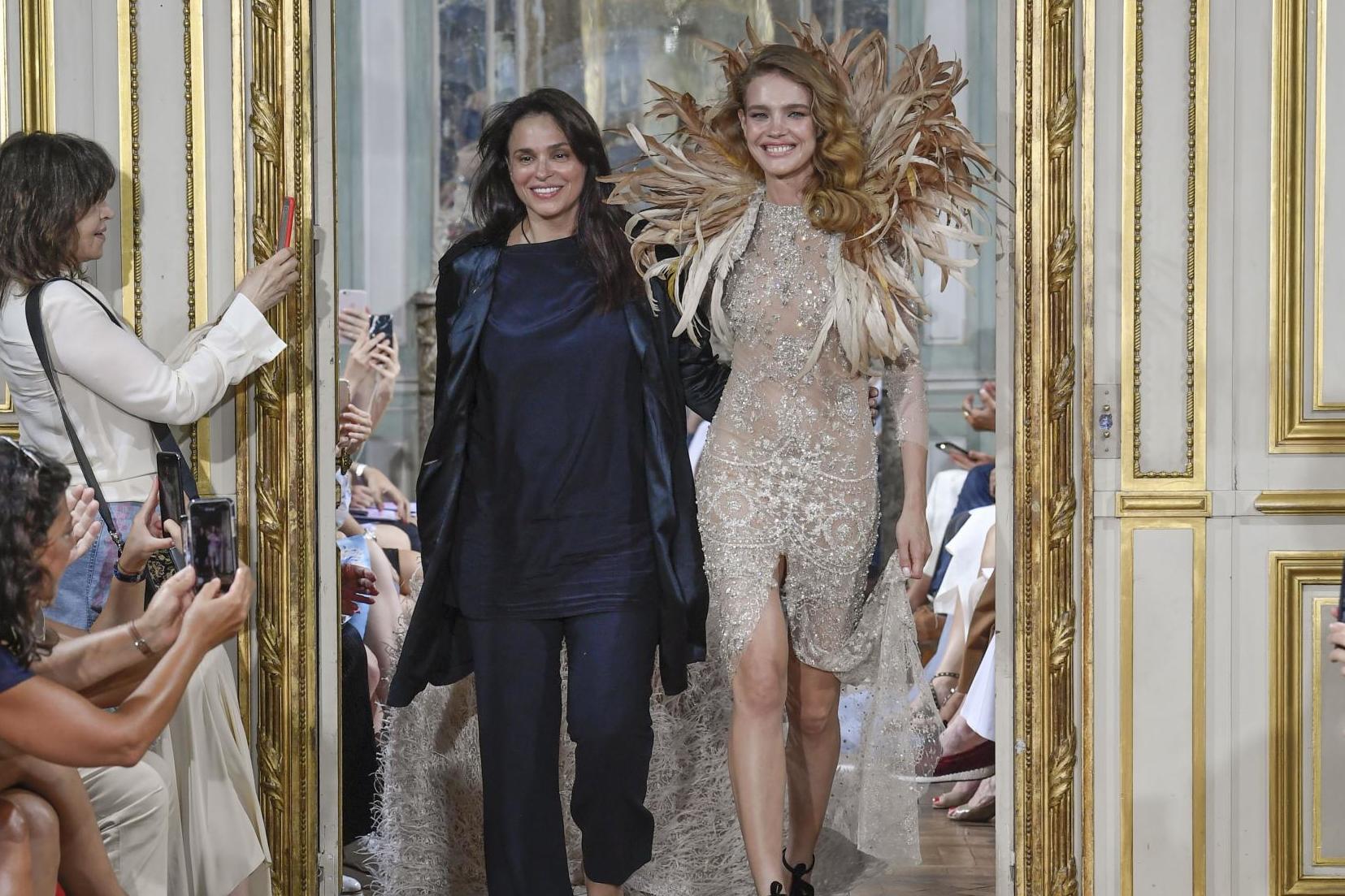 "My ancestors brought the Parisian haute couture and know-how to Athens in 1906 when they launched the brand, which we still embrace after decades," says Kritharioti. "Since I was a little girl, I remember travelling every season to Paris with my mother to watch all haute couture private shows. Nowadays, we still create everything by hand, and still follow the rules of Paris."
And then there is MI-RO, headed by Dimitris Mastrokalos and Giannis Raptis, it has an ultra-modern, clean aesthetic, while still focusing on sleek evening wear.
"We believe that the Greek designers of today are a bit more extroverted," says Mastrokalos. "Maybe because of the economic crisis our country found itself in during the past years or maybe because their aesthetics and references are more international. For sure, the rise in tourism has also played a part, since visitors from all over the world have the chance to get to know Greek designers and how remarkable their work is."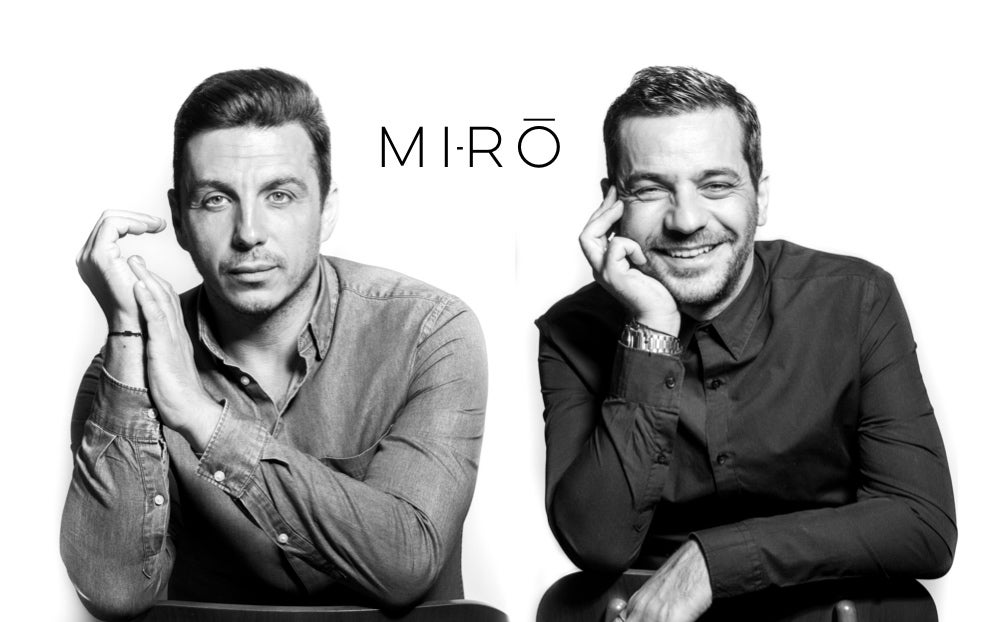 There are many reasons why Athens has been able to try and pinch Paris' couture crown. Like so many European cities, it has a long and illustrious history of suit and dressmaking – but unlike London, which outside of Jermyn Street has lost much of its made-to-measure industry – rents in Athens have stayed low, allowing skilled designers and seamstresses to maintain ateliers.
As the economy flounders, foreign-made goods have also become more expensive and steep taxes have been placed on big businesses. Amid this turmoil, seamstresses, pattern cutters and small designers have flourished, using Greek-made material and charging clients in cash to dodge taxes.
Many designers bemoan of the distinct lack of state support, although this has been somewhat helped by the influx of craftspeople from Syria, Iraq and Afghanistan. These recently arrived refugees and economic migrants have helped revive the industry and ensured there are enough well-trained designers in Athens.
Despite this, Athens' footing as a couture hub is precarious – and it will never dethrone Paris as the haute couture capital of the world. But in a difficult time, the blossoming of the industry is wonderful. And it gives us tourists yet another reason to explore Greece beyond the shimmering seas and beachfront tavernas.
As for me, I frugally bypassed the designers and ended up in a tiny, fifth-floor workshop where I was measured by a black-clad seamstress. She didn't speak much English but seemed delighted by a photograph I had brought of a navy-blue backless dress my mother had worn in the 1990s. A month later it plopped through my door, remade in racing green silk and ready to be worn to my brother's wedding, where it will bring with it a dollop of Athenian glamour.
Travel essentials
Getting there
EasyJet, Ryanair and British Airways all fly directly from the UK to Athens from £80 return.
Staying there
The Hermes Hotel, on the edge of the Plaka, has views up to the Acropolis and a delicious rooftop breakfast. It's also only £50 a night, so you can spend more on clothes.
Source: Read Full Article