It's peak season for whale-watching in Hawaii right now, and just in time, a newly redesigned visitor center has reopened in Kihei on the island of Maui after undergoing renovations for five years. 
The visitor center, managed by the Hawaiian Islands Humpback Whale National Marine Sanctuary, is filled with exhibits and weekly programing. Designated in 1992, the sanctuary was created to protect humpback whales in the Hawaiian Islands.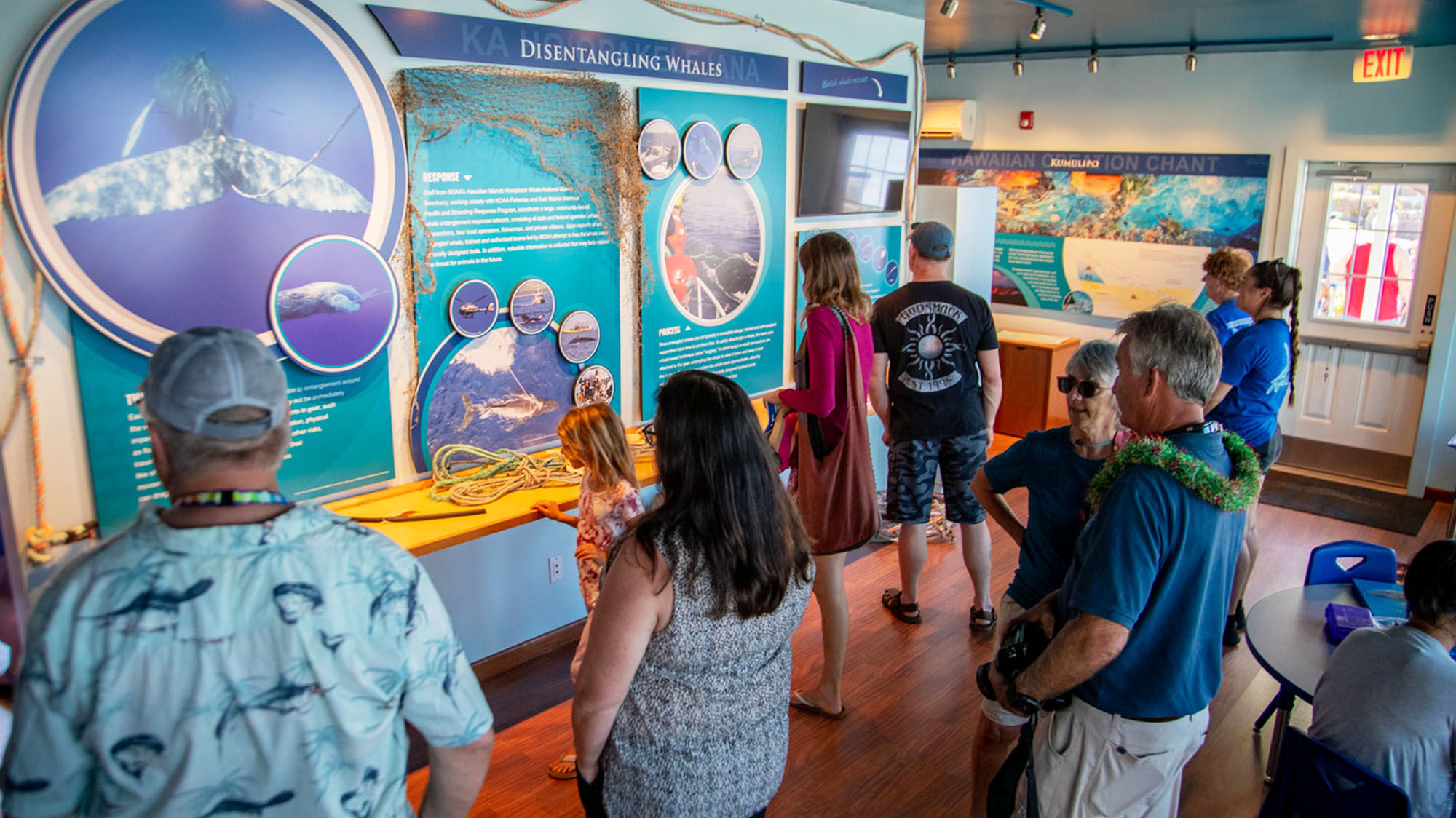 "It's like whales 101," said Patty Miller, program specialist for the Sanctuary, of the visitor center experience. "We get a lot of people that come in before they go out on a whale watch. They want to learn about the whales before they go out on the whale watch the next day to see what they're going to see. But our new exhibits focus also on how do you study, how do you research a humpback whale and the tools that are used." There are also exhibits on disentanglements, kids' activities and lookouts for whale-watching from land.
"They're very active, we're seeing a lot of them," Miller said. "And I think there's just a lot of births that are going on right now so that we have a lot more babies."
The Hawaiian Islands Humpback Whale National Marine Sanctuary is also hosting its annual whale count this year, where volunteers tally the number of whale sightings on a given day. It has been happening every year since 1996. 
Visitors can take part in this year's ocean count, which will take place on the last Saturday of each month through March: Jan. 28, Feb. 25 and March 25. Simultaneously, the Pacific Whale Foundation will be holding its whale count on the same days — known as the Great Whale Count. Volunteers must register in advance. More info is available at Oceancount.org.
Source: Read Full Article