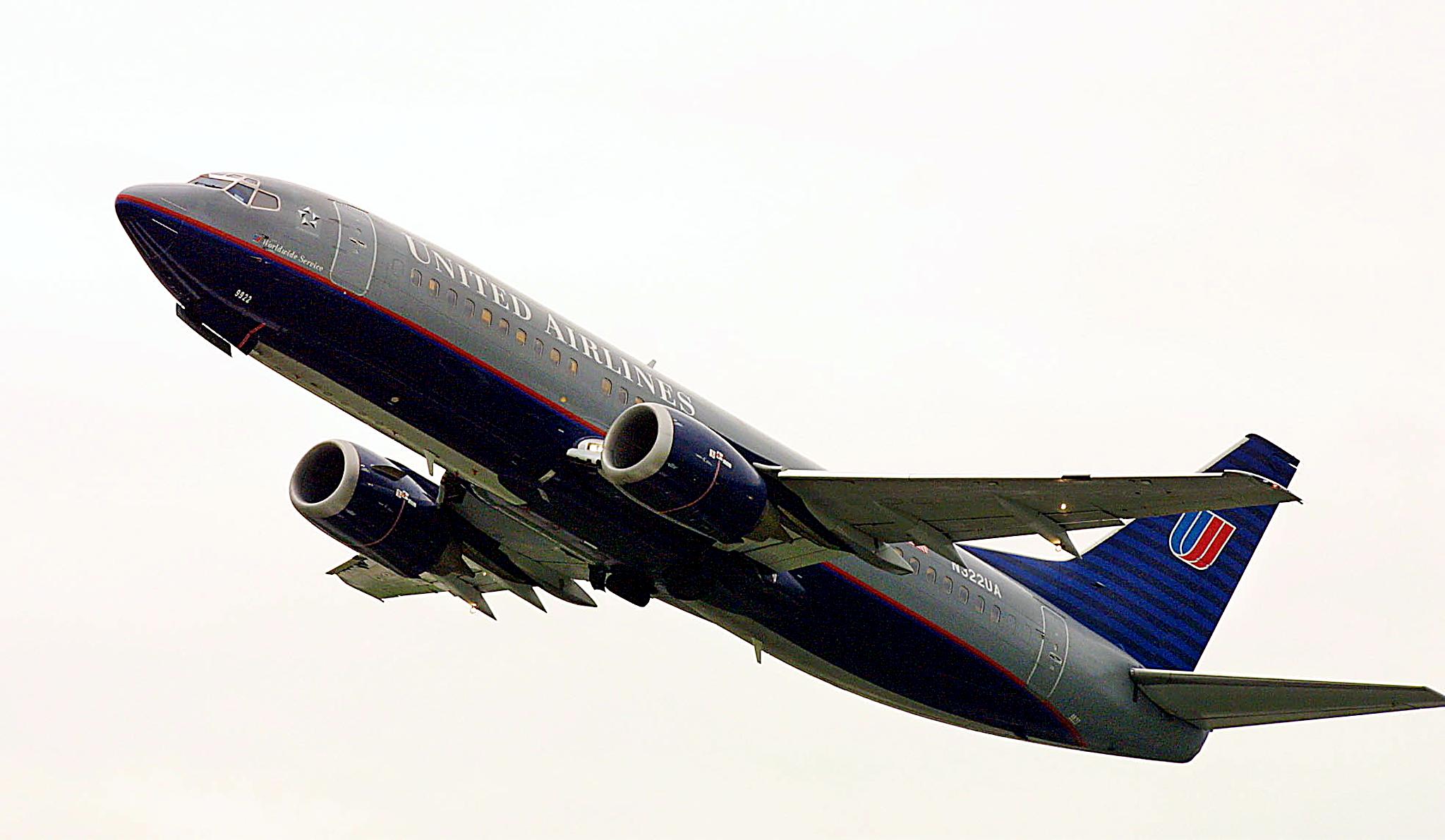 Where Will Winter Take You?
It's never too early to start planning your next getaway. Those eyeing a winter escape are guaranteed to find what they're looking for in one of these stellar destinations.
New Orleans, Louisiana
Everyone should experience Mardi Gras in New Orleans at least once. However, winter's annual celebration is one of the busiest times for the Big Easy so travelers will want to begin planning well ahead of time to ensure they have a place to stay close to the action on Bourbon Street.
Las Vegas, Nevada
Las Vegas is renowned for being one of the country's top New Year's Eve destinations so travelers hoping to ring in the new year in Sin City shouldn't waste any more time. There's no shortage of luxe accommodations to choose from and there's seemingly endless entertainment to experience.
Breckenridge, Colorado
Breckenridge is a quintessential winter getaway offering something special for everyone, whether you're passionate about skiing and snowboarding, hoping to do some boutique shopping or simply looking to relax in the warmth of a luxury resort.
New York, New York
New York City is a year-round hotspot for travelers from all over the globe so you can never plan your visit too far in advance. The Big Apple is especially charming during the winter months when holiday decorations like the Rockefeller Center Christmas Tree take center stage. New York City Vacation Packages can help you craft the ideal trip.
Miami, Florida
Escape the cold this winter in South Florida. Vibrant Miami Beach features sun and fun around every corner. Stroll Ocean Drive and bounce between the bars, shops and beach all day and night.
Park City, Utah
Park City is perfect for those seeking a traditional snow-covered winter vacation. In addition to world-class skiing and snowboarding, visitors can enjoy concerts, tour art galleries, rejuvenate at the spa and a whole lot more.
Scottsdale, Arizona
Whether you're passionate about wellness or golf, Scottsdale is certain to please. The city is renowned for its excellent spa resorts and golf courses, but also offers tremendous hiking opportunities.
Austin, Texas
Love the holidays? Get to Austin this winter to experience the 12-day Armadillo Christmas Bazaar (December 13-24, 2018). The attraction features bars, live music, shopping and fine art from local and national creators. Or, plan a February visit to experience the largest Carnaval celebration outside of Brazil during Austin's Carnaval Brasileiro.
Maui, Hawaii
Whale watching season in Maui begins around mid-December so winter time visitors will want to book an excursion ahead of time. The destination is in demand this time of year, but for good reason. The weather is perfect and Maui's natural beauty is in full effect.
Yellowstone National Park, Wyoming and Montana
Frigid temperatures mean fewer crowds at Yellowstone National Park come winter. Ideal for outdoor enthusiasts, this winter wonderland will challenge but also reward those brave enough to visit.
Orlando, Florida
The Theme Park Capital of the World offers family-friendly fun year-round, making it a premier winter getaway. Orlando's beloved attractions are only getting better and better so plan a winter visit to see what's new.
San Juan, Puerto Rico
Winter in San Juan is a great time for festivals such as January's San Sebastian Street Festival so visitors won't be alone. Nonetheless, accommodations are relatively affordable and the weather is at its best.
Houston, Texas
Houston is not only one of the country's largest cities, but one of nation's burgeoning vacation destinations thanks to a variety of offerings, including a plethora of interesting museums, historic sites, parks and more.
San Diego, California
If you want to bask in the sunshine this winter, consider San Diego. Tour expansive Balboa Park in a t-shirt and head to Gaslamp Quarter after the sun goes down for happening nightlife. There are many reasons why San Diego is the perfect winter destination.
Savannah, Georgia
Experience charming Savannah like a local by planning a winter visit. Travelers will have fewer crowds to contend with while having the chance to experience unique winter festivals and holiday celebrations.
Charleston, South Carolina
Nearby Charleston is another exceptional southern city visitors can experience by foot or horse-drawn carriage. Stroll past historic homes and enjoy the Holiday Festival of Lights from November to the New Year.
Memphis, Tennessee
Head to Memphis for sensational BBQ and live music this winter. The city's iconic Beale Street doesn't skip a beat this time of year and other attractions such as Graceland are still open daily.
Washington, DC
Winter is a great time to visit the nation's capital as visitors will encounter fewer crowds at some of the city's many attractions, including the Smithsonian Institution museum complex. What's more, the Metro system makes getting around relatively painless when the temperatures drop.
Boston, Massachusetts
Be sure to pack layers for your winter visit to Boston. There's an awful lot to check out and you'll want to see it all comfortably. If you've never been, perhaps start with the Freedom Trail to see and learn about more than a dozen historically significant sites throughout the city.
Baltimore, Maryland
Baltimore has a lot to offer winter travelers, whether aiming to conquer their holiday shopping list, sample some exceptional craft beer or stroll some of America's most charming neighborhoods like a local.
Kansas City, Missouri
This festive destination comes alive in the winter, making it one of the best places to spend the holidays. It's also a great spot for budget-conscious travelers as there are plenty of one-of-a-kind attractions available for free.
Denver, Colorado
The world's largest apres ski town will be an easy choice for many winter travelers. Beyond fun in the snow, visitors can take part in winter beer festivals, ice skating downtown and a rare winter concert under the stars at the iconic Red Rocks Amphitheatre.
Philadelphia, Pennsylvania
Philadelphia has a lot to offer in the winter, from the Blue Cross RiverRink Winterfest at Penn's Landing to Christmas light shows at Macy's. The East Coast city also boasts some can't-miss historic sites.
Seattle, Washington
Grab a warm cup of coffee and begin your adventure through Seattle. Visit the new-look Space Needle, stroll the scenic waterfront and head inside its many awesome museums before your time is up.
Minneapolis-Saint Paul, Minnesota
Minneapolis and Saint Paul definitely get cold in the winter, but travelers looking to fully embrace the season can't go wrong here. Bundle up and check out the Saint Paul Winter Carnival, dubbed the "Coolest Celebration on Earth" and the oldest winter festival in the country.
Pittsburgh, Pennsylvania
The Pittsburgh skyline is easily one of the coolest in the country and winter only enhances it. There's plenty to do outdoors in the Steel City when the temperatures drop but you'll likely be drawn inside to its incredible restaurants, breweries.
Cincinnati, Ohio
Cincinnati is chock-full of winter fun both indoors and out. Visitors can go snow tubing and ice skating or head inside to experience the city's phenomenal restaurants and renowned museums.
Bend, Oregon
You don't have to love skiing to have the time of your life in Bend this winter. Stay warm by one of the destination's many cozy fire pits, tour its never-ending list of craft breweries on the Bend Ale Trail and save big on accommodations in the process.
Los Angeles, California
Los Angeles is a no-brainer for travelers seeking refuge from the cold. Beyond the warm weather, there are beaches, nearby hiking trails and plenty of bucket-list tourist attractions to explore, from Disneyland to the Hollywood Walk of Fame.
Source: Read Full Article