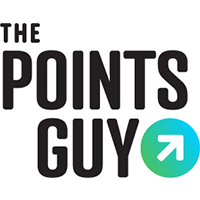 Editor's note: This post has been updated to reflect the time of year. It was originally published in May 2019.
For many, the new year heralds all sorts of changes — diet, exercise, decluttering … all the good intentions. But once your home, mind and body are in order, it can also be a good opportunity to "tidy up" any travel itineraries you may have.
So just as spring isn't just for cleaning, the new year is a great time to refresh your summer travel plans.
"Gardening" your travel means tending to your itinerary from time to time to make sure it still makes sense and that you are getting the best value for your money. Prices change constantly in travel and deals may arise that allow you to rebook your reservations. New options may make more sense than the plans you made months ago. All of these situations and more can be tended with careful gardening. I'll share some of my favorite techniques.
For more TPG news delivered each morning to your inbox, sign up for our daily newsletter.
Rebook to take advantage of a promotion
TPG's Summer Hull remembers saving more than $400 on a summer Disney World trip by keeping an eye on hotel rates and jumping on a promotional offer when it came her way. In less than five minutes, she saved more than enough for a character meal or two.
It doesn't have to just be promotions, however. Sometimes, rates just decrease as the travel date approaches if the hotel has more unsold rooms than expected. Simply modify your existing reservation to take advantage of a new rate or cancel and rebook to save anywhere from a few bucks to a few hundred dollars.
Change tender
Promotions can also come via your credit cards, such as Amex Offers. I once had a case where the Hilton Barcelona, which I had booked for a July trip, became eligible for an offer of $50 off a $250 purchase via Amex Offers. I originally had the stay charged to my Chase Sapphire Reserve because of the 3x points on travel (including hotel spend) and the insurance benefits. However, with the American Express promo, it made sense to switch payment methods.
Gallery: Where Your Money Should Go To Prepare You for More COVID-19 Restrictions in 2021 (GOBankingRates)
Pro tip: If you have an Amex Offer that expires before your hotel stay, call the hotel directly and have them charge you upfront. I saved an extra $50 on a July stay, even though my Amex Offer expired in May. (Find out more about Amex Offers and similar programs.)
Change a booking from points to cash (or vice versa)
Sometimes a property's rate changes enough to make the cash/points scale tip decidedly one way or the other in a way it didn't when you booked. Perhaps the hotel changed category or maybe you got a free-night certificate that's now about to expire. Make sure to double-check your math to see that you're using your points in the best way possible based on the available points and cash rates as your stay approaches.
Change from refundable to nonrefundable
Most of us book reservations we can cancel or change, especially if we're planning for a trip that's months or a year away. As the trip draws nearer, your plans become firmer and it may make sense to take advantage of an advance purchase rate. Many advance purchase rates are available as few as three days before your trip.
I once took advantage of this technique for a Camp Mom trip. I needed one night in Cordoba, Spain, in order to catch an early morning train. I had originally booked a room at the AC Hotel Cordoba on a refundable rate of 58 euros. A couple of weeks later, Marriott had a sale but rates were nonrefundable. Since we were so close to travel, I rebooked the reservation at the sale rate of 46 euros. I did make sure to put the charge on my Chase Sapphire Reserve for the travel insurance benefit in case of delay or other problem en route.
Related: The best credit cards for travel protections
Rebook through a portal
When clicking through a cash-back/points-earning site, such as Rakuten (formerly known as Ebates), you not only earn points by booking direct with the hotel, you also get cash or even more points through the portal. For instance, when I saw that Rakuten offered 15x Membership Rewards points on car rental bookings through Orbitz, I made a new reservation for a European vacation I was planning by first clicking through Rakuten, and then canceled my old one. By doing so, I earned an extra 10,500 Membership Rewards points on my $700 reservation. By TPG valuations, that is more than $200 in points earned. (Don't forget you can earn 3,000 Membership Rewards points by signing up for a new Rakuten account and designating Membership Rewards for your payments.)
Bottom line
Don't let your travel plans become set in stone until the day you leave for vacation. By gardening your reservations, you just might find opportunities to save some hard-earned cash and points for your next trip.
For more inspiration:
This quick trick can help you save money on international flights
10 ways to save money at Disney World
Oblications: How to save on those trips you just gotta take
How to save on rental cars
SPONSORED: With states reopening, enjoying a meal from a restaurant no longer just means curbside pickup.
And when you do spend on dining, you should use a credit card that will maximize your rewards and potentially even score special discounts. Thanks to temporary card bonuses and changes due to coronavirus, you may even be able to score a meal at your favorite restaurant for free. 
These are the best credit cards for dining out, taking out, and ordering in to maximize every meal purchase.
—
Editorial Disclaimer: Opinions expressed here are the author's alone, not those of any bank, credit card issuer, airlines or hotel chain, and have not been reviewed, approved or otherwise endorsed by any of these entities.
Source: Read Full Article