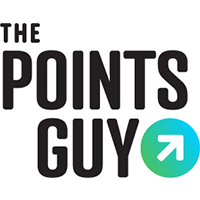 Load Error
The CEO of one of Alaska's iconic small-ship cruise companies on Friday called the prospect of another year without big-ship cruising in Alaska a "devastating" development for the state.
"This has shaken the boots of the industry," Dan Blanchard, the CEO of UnCruise Adventures, said Friday during a Zoom call with cruise writers to discuss a year-long cruise ship ban announced Thursday by Canada.
While the ban only applies to cruise ships in Canadian waters, it's likely to force most cruise lines to cancel all 2021 sailings to Alaska, as many cruise lines rely on Canadian ports to make Alaska itineraries viable.
For more cruise news, reviews and tips, sign up for TPG's new cruise newsletter.
"I was on [the phone] all night last night with friends and compatriots, literally in tears," Blanchard told representatives for TPG and several other travel sites on the call. "It's a tough, tough situation."
Thursday's announcement leaves Alaska facing an unprecedented two straight years without almost any cruise tourists. Nearly every cruise line that operates in Alaska canceled all its 2020 sailings in the state in the wake of an earlier cruise ban implemented by Canada and a "no-sail" order from the U.S. Centers for Disease Control and Prevention (CDC).
Both of those measures, as well as Canada's newest ban, were imposed to stop the spread of COVID-19.
Related: The best credit cards for booking cruises
Blanchard's company, UnCruise Adventures, is one of the few cruise operators that won't be affected by the new Canadian ban as it operates U.S.-flagged vessels. U.S.-flagged vessels are the only ones allowed to operate Alaska cruises without stopping in a Canadian port.
But Blanchard, an Alaskan, says that's little consolation.
"It's devastating to me as an Alaskan because so many of my friends own small businesses that are attached to the cruise industry," he said. "They will now go through a second year of absolutely zero revenue."
Tourism is a huge part of the Alaskan economy, and cruise ships play an outsized role in bringing tourists to the state. In a typical year, Alaska draws about 2 million visitors. Of those, nearly 1.2 million — or almost 60% — come by cruise ship. That's a massive chunk of Alaska's tourist base that could be wiped away for 2021 by Canada's announcement on Thursday.
Related: COVID-19 shutdown claims another small cruise operator
The Alaska cruise season typically begins in April and continues through September. Blanchard said UnCruise Adventures plans to go ahead with cruises in Alaska starting in May — a month later than usual. But the number of tourists his small company can bring to the state is a pittance compared to the numbers big-ship lines such as Princess Cruises and Royal Caribbean typically bring.
Video: Canada Extends Ban on Cruise Ships Until at Least 2022 (Travel + Leisure)
These U.S. Cruise Lines Will Require Passengers Be Vaccinated Before Boarding

Travel + Leisure


How to Check the Status of Your Passport Application

Travel + Leisure


Australia Is Once Again Battling Bushfires, Complicating COVID-19 Lockdown Protocols

Travel + Leisure


Sheraton Is on a $1 Billion Renovation Spree — Here's What the New Hotels Will Look Like

Travel + Leisure


Certain Italian Regions Ease COVID-19 Restrictions and Reopen Restaurants, Museums

Travel + Leisure


Here's Your Chance to Fly to Space for Free

Travel + Leisure


10 Valentine's Day Gifts For That Special Someone — You

Travel + Leisure


Celebrate Valentine's Day at a Lowe's Home Improvement Store — Seriously

Travel + Leisure


NYC's Highest Observation Deck Is Opening Early on Valentine's Day so Lovebirds Can Watch

Travel + Leisure


See the Best of Southeast Asia by Bus on This New 20-day Tour From India to Singapore

Travel + Leisure


This Gorgeous Tree House With an Ocean View Is Hawaii's Most Wish-Listed Airbnb

Travel + Leisure


Maui Requiring Travelers Download Exposure Notification App for Duration of Their Stay

Travel + Leisure


The 10 Products T+L Readers Loved Most in January 2021

Travel + Leisure


Yosemite's Rare 'Firefall' Phenomenon Is Back — Here's How to See It This Year

Travel + Leisure


11 of the Best Small Towns in America

Travel + Leisure


French Polynesia Closing Its Borders to All Tourists

Travel + Leisure


These U.S. Cruise Lines Will Require Passengers Be Vaccinated Before Boarding
The policy will go into place starting July 1.


Travel + Leisure



How to Check the Status of Your Passport Application
Here's what you need to know to check your passport status.


Travel + Leisure



Australia Is Once Again Battling Bushfires, Complicating COVID-19 Lockdown Protocols
A fire outside the Australian city of Perth on Wednesday forced hundreds of residents to flee.


Travel + Leisure

Known for adventure-focused trips into wilderness areas of Alaska that are all about hiking, kayaking, wildlife-watching and other outdoorsy pursuits, UnCruise Adventures operates a fleet of vessels that carry just 22 to 86 passengers each.
Blanchard said the company typically carries about 6,000 passengers a year on its Alaska sailings. That's just a tad more than one of the ships that Royal Caribbean typically sends to Alaska in the summers, Ovation of the Seas, can carry on a single sailing.
Related: Cruise ship denied entry to New Zealand to restart cruises
Royal Caribbean and other big-ship lines that operate foreign-flagged vessels can't offer cruises to Alaska without a stop in Canada due to a 135-year-old U.S. law called the Passenger Vessel Service Act.
Unless the law is changed in the next few months, none of the lines would be able to offer Alaska cruises until the spring of 2022.
On Friday, Alaska's two U.S. Senators — Lisa Murkowski and Dan Sullivan — and the state's one U.S. Congressman, Don Young, issued a joint statement suggesting they might try to have the law overturned.
"We are exploring all potential avenues, including changing existing laws, to ensure the cruise industry in Alaska resumes operations as soon as it is safe," the statement said.
The trio of Alaska legislators called Canada's announcement "not only unexpected [but] unacceptable." They said it "was certainly not a decision made with any consideration for Alaskans or our economy. We expect more from our Canadian allies."
Blanchard said that even though the Passenger Vessel Service Act protects U.S.-owned companies like his that operate U.S.-flagged vessels, he would support a short-term exemption from the law for foreign-flagged ships so the big lines could sail to Alaska over the coming summer.
"I'm a small-ship operator that stands to benefit from [the Canada ban]. But this is the worst fricking news we could have [in Alaska] because there are people that rely on those ships," he said.
Related: More cruise lines will require a COVID-19 vaccination
As he said those words, he choked up and needed to pause briefly before continuing.
"There are mouths to be fed that [are affected by] two years without sailing," he added. "That is heartbreaking."
Blanchard suggested that Congress could pass a bill that offered big-ship lines a temporary waiver from the Passenger Vessel Service Act that would allow for Alaska sailings this summer in exchange for the lines paying some extra taxes related to the trips.
"This is the time when we need to back off of the [Passenger Vessel Service Act] and give those cruise ships a chance," he said, but admitted he wasn't sure there was the political will to make a change to the law.
Blanchard added that Alaska would be a safe place for cruisers to visit this coming summer.
"We have a very low transmission rate," he noted. "We're already at 20% vaccination across the state, and that was several days ago. So, Alaska is setting itself up for success from the standpoint of being ready for the season this summer."
Planning a cruise? Start with these stories:
The 5 most desirable cabin locations on any cruise ship
The 8 worst cabin locations on any cruise ship
A quick guide to the most popular cruise lines
21 tips and tricks that will make your cruise go smoothly
15 ways cruisers waste money
12 best cruises for people who never want to grow up
What to pack for your first cruise
Featured image of courtesy of UnCruise Adventures
SPONSORED: With states reopening, enjoying a meal from a restaurant no longer just means curbside pickup.
And when you do spend on dining, you should use a credit card that will maximize your rewards and potentially even score special discounts. Thanks to temporary card bonuses and changes due to coronavirus, you may even be able to score a meal at your favorite restaurant for free. 
These are the best credit cards for dining out, taking out, and ordering in to maximize every meal purchase.
—
Editorial Disclaimer: Opinions expressed here are the author's alone, not those of any bank, credit card issuer, airlines or hotel chain, and have not been reviewed, approved or otherwise endorsed by any of these entities.
Source: Read Full Article