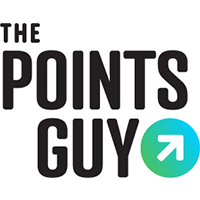 Today, Hertz announced that it will pause Gold Rewards points expiration for all elite members through Dec. 31, 2021. This extension applies to all President's Circle and Five Star members who have points set to expire before this date.
Hertz previously extended points expiration for all members with points expiring between March and June of last year through the end of 2020. Lauren Luster — Hertz's Director of Communications — notes that the company has "been flexible with extending point expirations" for members who didn't claim this extension.
So if your points have recently expired and you don't have elite status, it's worth reaching out to Hertz for an additional points extension. That said, this isn't guaranteed.
It's also worth noting that Hertz extended elite status for all elite members in May of last year. This extension lasts through January 31, 2022.
More recently, the rental car company reduced qualification requirements for new elite members too. In 2021, you can earn elite status by meeting the following requirements:
| | | |
| --- | --- | --- |
| Status tier | 2021 requirements | Normal requirements |
| Five Star | 15 rentals | 20 rentals or $4,000 spent |
| President's Circle | 10 rentals | 12 rentals or $2,000 spent |
Related: Your points, miles and loyalty guide to Hertz car rentals
How does this compare to other extensions?
Rental car companies have been a mixed bag during the coronavirus pandemic.
National has extended all Emerald Club free days through the end of 2021, which is great to see. That said, the company didn't extend certificates earned during the One Two Free promotion that was announced in May 2020.
Enterprise has not extended points beyond its initial extension, but points only expire after three years without a rental.
Additionally, Avis points expire 60 months after they were earned. The company previously extended Avis Reward Days but has not announced a points extension.
Related: Hertz extends elite status, joining Avis, National and Enterprise
Bottom Line
While it's great to see Hertz extend points validity for elite members, it doesn't seem like the right move for the company to not extend for all members.
Hertz points are hard to earn and keep active, since the company doesn't have a cobranded credit card, shopping portal or other way to earn points — and thus extend the validity of an existing balance.
This has proven difficult during the coronavirus pandemic, where travel is still down for both leisure and business travelers. We're almost a year into the pandemic's wide-scale shutdowns, and rental companies need to provide clarity on the future of their member's points.
Otherwise, hard-earned points will expire at no fault of the member. I think it's only fair for Hertz to follow the lead of airlines and hotels and extend points validity for all members through the end of 2021.
In my opinion, not doing this will make Hertz look consumer-unfriendly and make consumers unlikely to stay loyal to Hertz. The company cannot afford to lose these members while it works to make its way out of bankruptcy.
Feature photo by EQRoy/Shutterstock
SPONSORED: With states reopening, enjoying a meal from a restaurant no longer just means curbside pickup.
And when you do spend on dining, you should use a credit card that will maximize your rewards and potentially even score special discounts. Thanks to temporary card bonuses and changes due to coronavirus, you may even be able to score a meal at your favorite restaurant for free. 
These are the best credit cards for dining out, taking out, and ordering in to maximize every meal purchase.
—
Editorial Disclaimer: Opinions expressed here are the author's alone, not those of any bank, credit card issuer, airlines or hotel chain, and have not been reviewed, approved or otherwise endorsed by any of these entities.
Source: Read Full Article