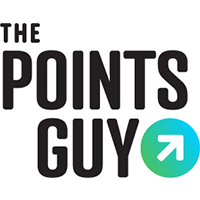 Load Error
Editor's note: This is a recurring post, regularly updated with new information and offers.
Since the pandemic started in early 2020, many travelers have turned to vacation home rentals as a safe option for a getaway with built-in social distance. A major player in this market is Airbnb.
It connects people with places to stay and things to do around the globe. The community is powered by hosts, who provide their guests with the unique opportunity to live like a local while traveling. You may have considered offering up an extra room in your house or putting your entire apartment up for share on Airbnb. You wouldn't be alone. About 2.9 million people worldwide hold the esteemed title of "Airbnb host," with the home-sharing platform adding 14,000 new hosts per month.
If you want to meet people from all over the world and earn additional income, here are the proper steps to becoming an Airbnb host.
Related: Everything you need to know about Airbnb
Get started
Go to the Airbnb host page and enter basic information about your listing with easy-to-follow prompt questions.
You will then be asked what type of space you are listing and will be given an array of lodging choices ranging from an apartment, house to a bed and breakfast or boutique hotel.
Once you've chosen the space you're renting, you'll narrow down a property type with more specifics. For example: You're renting out a house and the property type is actually a cabin.
The next steps are determining whether you're renting an entire place or just a room and if the listing will be set up just for hosting or if you intend on keeping all your personal belongings there too.
Finally, you'll add important details about the listing, such as the number of bedrooms and beds offered, bed configurations, number of bathrooms and how many guests are permitted. These details are critically important for guests, particularly families and groups, as bed set-up and occupancy limits play a large role in choosing the right Airbnb.
Related: When Airbnb is better than a hotel for families
First impressions matter
Once you've entered the listing's primary details, it's time to add beautiful imagery to go with a detailed description. Hosts with professional photos in their Airbnb listing can earn 40% more than other hosts in their area that don't use professional images. One of the top reasons guests choose to book a certain listing is based on the quality of the images.
This is where a host's creative side can shine and increase the appeal of their listing to future guests. In some cities, Airbnb matches hosts with professional photographers, although that's not available everywhere. If you don't want to hire a professional photographer, you can take your own photos using a high-quality camera.
Related: How new Airbnb restrictions could impact travelers
Capture all the important spaces so potential guests can visualize themselves in your home. Tidy up the space, make it clutter-free, open up the curtains to allow natural light in and be meticulous about capturing as much detail as possible, such as photos of the beds or a desk/workspace.
Related: Best travel rewards credit cards for Airbnb
Know your local laws
Before officially becoming an Airbnb host, it's important to understand how the laws work in your city. Cities like Paris, New York City and Miami Beach have some of the strictest policies regarding renting or hosting on Airbnb, while Amsterdam, London and Portland have looser requirements. These policies are often part of a city's zoning or administrative codes.
Video: All Hotels and Timeshares in Los Cabos Will Now Have On-Site COVID-19 Testing to Comply Wi (Travel + Leisure)
The Best New York Wineries, From Brooklyn to the Finger Lakes

Travel + Leisure


Marie Kondo's Simple Packing Tips Will Completely Change the Way You Travel

Travel + Leisure


New Zealand Prime Minister Says Borders Will Remain Closed to Tourists Until Citizens Are Vaccinated

Travel + Leisure


Napa Valley Has Its Own Gondola Tours — and It's the Perfect Way to Celebrate Valentine's

Travel + Leisure


This Hidden Gem in Italy Is Filled With Rich History, Gorgeous Views, and Art — and It's a

Travel + Leisure


Canada's Ice Hotel Is an Incredible Winter Wonderland — and Now You Can Explore It From Ho

Travel + Leisure


This Hotel Brand Is Transforming Its Kitchens Into "Digital Food Halls"

Travel + Leisure


These Beginner-Friendly Snowshoes Are a Best-Seller on Amazon

Travel + Leisure


Oklahoma May Soon Have an Official Bigfoot Hunting Season — and a $25K Prize for Catching

Travel + Leisure


Ashley Graham Is Hosting Her Own Airbnb Experience to Help You Better Love Yourself

Travel + Leisure


Pompeii Reopens Its Museum With New Artifacts Decades After Closing Its Doors

Travel + Leisure


Why Napping in a Yurt or Sipping a Canned Cocktail Is the Best Way to Relax, According to

Travel + Leisure


Cruise Canceled? This App's New Feature Will Keep All Your Info Organized Until You Can Finally Set Sail

Travel + Leisure


The Appalachian Trail Conservancy Will Not Recognize Thru-Hikes in 2021 Amid COVID-19

Travel + Leisure


Share Your Favorite Outdoor Adventure Stories and Win Prizes Like Gift Cards and National

Travel + Leisure


U.S. State Department Advises Americans to 'Seriously Reconsider' International Travel

Travel + Leisure


The Best New York Wineries, From Brooklyn to the Finger Lakes
From the Finger Lakes and Hudson Valley to New York City and Long Island, here are 13 of the best New York wineries.


Travel + Leisure



Marie Kondo's Simple Packing Tips Will Completely Change the Way You Travel
Here are the secrets to packing like a pro, according to master organizer Marie Kondo.


Travel + Leisure



New Zealand Prime Minister Says Borders Will Remain Closed to Tourists Until Citizens Are Vaccinated
With its successful track record of controlling the spread of coronavirus, the island nation patiently waits for vaccine approval and delivery before welcoming visitors again.


Travel + Leisure

In many cities, you must register, get a permit or obtain a license before you list your property or accept guests. Certain types of short-term bookings may be prohibited altogether. Local governments vary greatly in how they enforce home-rental laws.
Airbnb is working with governments worldwide to clarify these rules so that everyone has a clear understanding of what the laws are. In some tax jurisdictions, Airbnb will take care of calculating, collecting and remitting local occupancy tax on the host's behalf. Occupancy tax is calculated differently in every jurisdiction, and the end-goal is to extend this benefit to more hosts around the globe. In the meantime, potential hosts should review their local laws before listing a space on Airbnb. You can check here to see if your location's regulations are listed.
Set your price and know your fees
Once the legality of hosting in your city is verified, it's time to determine how much you want to charge guests. An effective Airbnb pricing strategy for hosts starts at determining market value by looking at comparable listings in your city or neighborhood. Use the map feature to find comparable listings very close to yours, check for listings with similar size, similar number of bedrooms and baths and find listings with reviews from experienced hosts.
To launch your business, you may consider lowering your price slightly below other comparable listings to lure in your first few guests and garner credibility with future guests. Airbnb will also suggest a price per night for your property, but it's up to you to charge what you want. Airbnb's Smart Pricing tool fluctuates nightly rates for you, taking into account supply and demand or you can simply open up the calendar and input pricing for the year based on tourist seasons — taking into account holidays, local festivals and other factors in your area.
Hosts must consider add-on fees when determining nightly rates. For example, in certain cities and municipalities, Airbnb has made agreements with the local government to collect and remit local taxes on behalf of hosts. These fees are called occupancy taxes and fees. The cost is incurred by the guests, which can range from 9% to 18% of the host's income. Some hosts prefer to single out this fee on the booking page in order to provide transparency to guests, while others incorporate the fee into their nightly rate. This fee is often compared to hotel fees that a guest may find on their folio at check-out.
The cleaning fee is the most commonly displayed fee on Airbnb listings. Hosts have the autonomy to determine their own cleaning fee cost, but it's highly encouraged to consider a reasonable amount as any exorbitant cleaning fee may sway a potential guest away from booking that listing.
To appeal to prospective guests and charge appropriately, conduct a dummy-booking of comparable listings in your area and see how much other hosts charge for cleaning and other ancillary fees. You want to ensure you maintain competitive pricing if you intend to make steady income from renting on Airbnb.
Related: How to earn points or cash back at Airbnbs, hostels, campgrounds and more
Communication is paramount
You may think it's better for guests to "instantly book" your listing. After all, it streamlines the reservation process and doesn't force guests to submit a request to book. The instant book feature may mean more bookings for you as a host, but adding an additional layer of communication to the booking process can give you some control when it comes to knowing who is booking your listing and why. This feature can be turned on and off as a host wishes.
Many hosts prefer to see a potential guest's profile and read their reviews before approving a stay. They want to make sure they know who's staying at their listing and the expectations of the guest are suited for the space. Often, they welcome a message from the prospective guest explaining their purpose for the stay. A strong indicator of a good guest is clear communication before arrival. Just as we recommend guests contact hosts before booking, a great host replies to guests promptly and is personable with their response.
Most well-reviewed hosts are prompt and have a polite tone in their replies. To lessen any problems that may arise, hosts should also be transparent and straightforward when communicating about expectations, total costs and check-in and check-out procedures.
It's equally important to keep all communication with guests inside Airbnb and never agree to rent outside of the platform as you would not be eligible for Airbnb's host guarantee (property damage protection up to $1 million) if an unfortunate incident were to occur with a guest.
Related: Tips for families using Airbnb
Decide on a cancellation policy
There are three tiers when choosing your cancellation policy: flexible, moderate and strict. I've stayed in more than 100 Airbnb listings and have been extremely fortunate that a host has never canceled on me within a few days of check-in. The truth is that cancellations are a common occurrence, both for guests and hosts alike. As a host, a flexible cancellation policy (guests can cancel 24 hours before a stay) means a last-minute cancellation by a guest and you're scrambling to fill occupancy or losing revenue for that expected stay.
Related: Here's what Airbnb's new fee structure really means for travelers
On the other end of the spectrum, a strict cancellation policy for a host means you're entitled to only give back the cleaning fee cost. A guest may be put off by such a strict cancellation policy if they need flexibility with their travel plans.
Hosts are at their own discretion to provide full or partial refunds to guests on a case-by-case basis outside of the Airbnb cancellation policy window. For example, if you have a strict cancellation policy but an impending guest writes you three days before arrival that they had a death in the family and will no longer be staying at your listing,  you can offer them a full refund. Determine what cancellation policy suits you best and allow a little wiggle room for extenuating circumstances. Remember, you're dealing with human beings.
Related: Everything you need to know about Airbnb's new adventures
Hire a professional cleaner
In addition to property location, cleanliness is another important trait in a popular Airbnb — especially during the COVID-19 pandemic. (Read more about Airbnb's new cleaning protocols.)
There's a stigma from reluctant first-time guests using Airbnb that a listing may not be as clean as a hotel room since it's someone else's property. This couldn't be further from the truth and an argument can be made that since hotels have higher nightly guest turnover, hotels are dirtier than someone else's home. Regardless, guests want to feel as though they are stepping into a newly minted place at check-in. Cleanliness happens to be the first category listed under the "reviews" section of each listing and guests can rate a listing's hygiene on a scale from 1 to 5.
Your guests are expecting perfection in the cleanliness department and that's not a category they're willing to compromise on. Since you should treat hosting like a business, a do-it-yourself cleaning job probably won't suffice and you simply won't have time if you're juggling another career or job. It's highly recommended to hire a professional cleaning service to tend to your listing so you can focus on the other pertinent tasks of being an Airbnb host.
With a professional cleaner, all you have to do is set a cleaning appointment each time you have incoming guests or periodically as agreed upon in the listing if you have long-term guests (more than 28 days). Instead of taking hours of your day to inspect and clean your listing, you'll be able to focus on other things while your cleaning service tackles the "dirty work." And since the guests pay a cleaning fee, the cost helps offset your professional cleaning service to ensure a sparkling-clean listing all year round.
Related: Top 7 things to pack for your next Airbnb stay
Aim for Superhost status
After you've become an Airbnb host and have gotten into the groove of hosting, you may be wondering what the requirements are for attaining the highly coveted designation of Superhost status. After all, as a Superhost, you receive priority placement when guests run a search, higher occupancy rates than non-Superhosts and 60% more revenue per available day. As the name suggests, Superhosts are the top hosts on Airbnb. They are trustworthy and safe. And they have a consistent record of outstanding customer service.
The following criteria are required to obtain Superhost status:
Complete at least 10 trips OR complete three reservations that total at least 100 nights
Maintain a 90% response rate or higher
Maintain a 1% percent cancellation rate (one cancellation per 100 reservations) or lower, with exceptions made for those that fall under Airbnb's Extenuating Circumstances policy
Maintain a 4.8 overall rating (this rating looks at the past 365 days of reviews, based on the date the guest left a review, not the date the guest checked out)
There is no application process to become a Superhost. If you meet the program requirements on the quarterly assessment date, you'll qualify for Superhost status. Annual quarterly assessments start on January 1, April 1, July  1 and October 1. Airbnb would notify you of your Superhost status at the end of each assessment period — which usually finishes 10 days after the assessment begins. Every host should aim for Superhost status if they are serious about bringing in constant income from hosting their place.
Related: Insider tips from Airbnb Superhosts on how to launch the perfect rental
Bottom line
Whether you're renting out a single room in your home or an entire apartment, it pays to treat your Airbnb as a profession. With the above tips, you should be able to get up and running and build income with your vacation rental. Over time, you'll also have the opportunity to become a Superhost and greet more and more Airbnb customers. It's a process that will take time but is completely possible.
Are you an Airbnb host? What tips would you like to share? Comment below.
Featured image courtesy of Airbnb
SPONSORED: With states reopening, enjoying a meal from a restaurant no longer just means curbside pickup.
And when you do spend on dining, you should use a credit card that will maximize your rewards and potentially even score special discounts. Thanks to temporary card bonuses and changes due to coronavirus, you may even be able to score a meal at your favorite restaurant for free. 
These are the best credit cards for dining out, taking out, and ordering in to maximize every meal purchase.
—
Editorial Disclaimer: Opinions expressed here are the author's alone, not those of any bank, credit card issuer, airlines or hotel chain, and have not been reviewed, approved or otherwise endorsed by any of these entities.
Source: Read Full Article