A man climbed onto the wing of a plane that was preparing to take off from Las Vegas airport.
The unnamed man was filmed by a passenger walking and sitting on the wing of the Alaska Airlines aircraft, which was about to depart for Portland on 12 December.
He had climbed over a perimeter fence, according to police, and was spotted by the pilot of flight 1367.
The pilot notified the airport control tower that a man seemed to be approaching the Boeing 737 jet just before take-off.
After walking along the wing, the man was caught on camera removing his socks and shoes before attempting to climb up the winglet (the upturned tip of the wing).
Watch more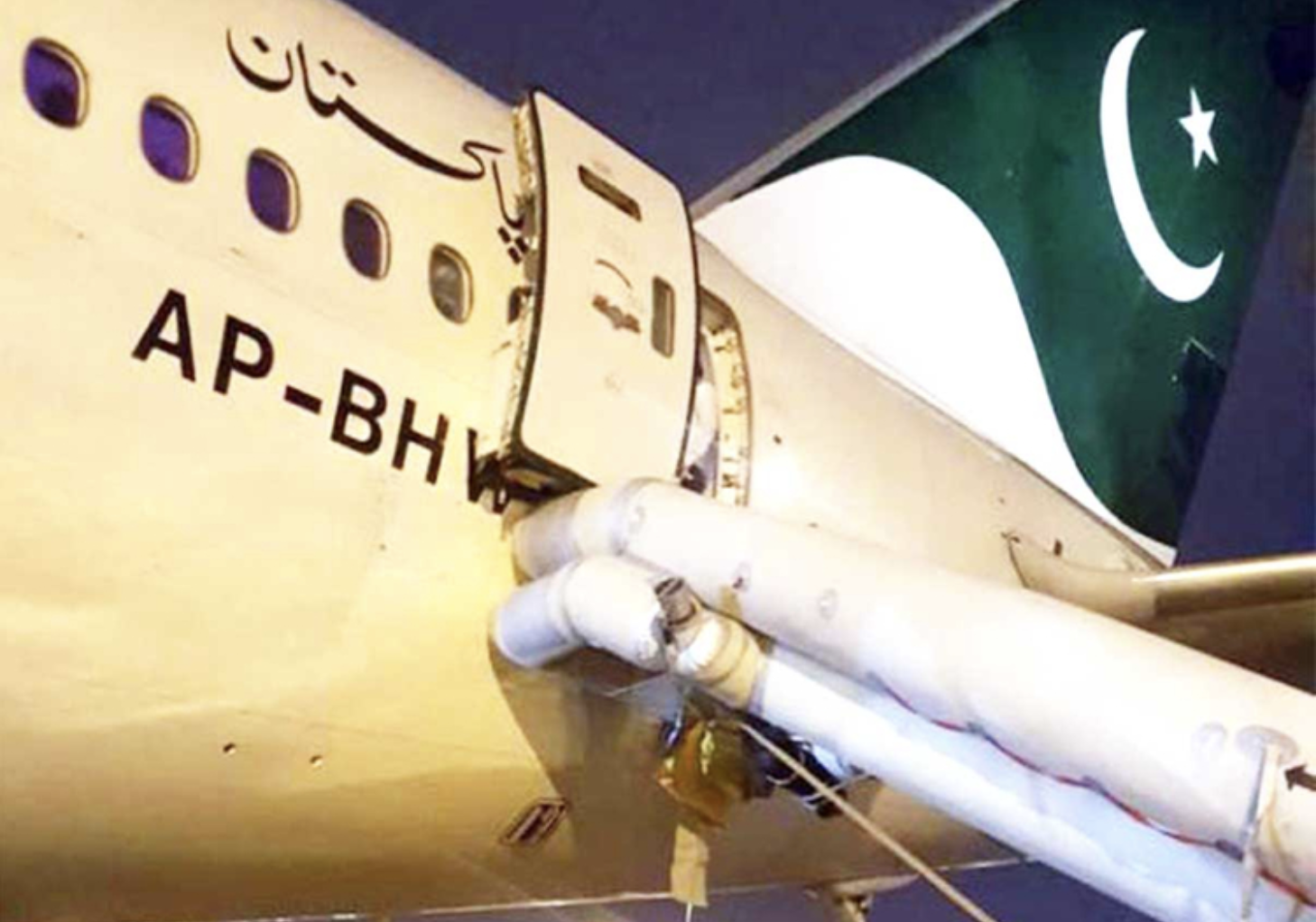 In the video, law enforcement can be seen surrounding the aircraft, with several officers even approaching the man on the wing itself.
The man tries to jump up the winglet one last time, before sliding off and falling heavily onto the tarmac – a drop of around 13ft – to the gasps and cries of passengers onboard.
INDY/
GO Weekly Newsletter
TIME TO TRAVEL!
Read our full mailing list consent terms here
INDY/
GO Weekly Newsletter
TIME TO TRAVEL!
Read our full mailing list consent terms here
The man was taken into custody and escorted to a medical facility, McCarran International Airport spokesperson Joe Rajchel told CNN.
According to Alaska Airlines, the plane was taken back to the gate for a full inspection.
Originally due to depart at 12.30pm, the flight was delayed by more than four hours and didn't depart until 5.04pm, according flight tracking website FlightRadar24.
It arrived without further incident at 7.12pm.
It's not the first time someone has caused havoc by walking along the wing of an aircraft.
In August, a woman opened the emergency exit on a plane and climbed onto the wing to cool down just after the flight had landed.
The unnamed passenger had flown from Antalya, Turkey, to Kiev, Ukraine, with Ukraine International Airlines (UIA) when the incident occurred.
After complaining of being too hot, she "opened the emergency exit and went on to the wing", the airline said in a statement.
"A passenger of flight PS6212 Antalya-Kyiv illegally opened the emergency exit of the plane after it stopped near gate 11 of terminal D and went on to its wing," said UIA, reports The Sun.
"The passenger was flying on a charter vacation with her husband and children.
"The chief pilot immediately summoned the aviation security, border service, police and medical centre of Boryspil Airport."
Witnesses also confirmed seeing the woman open the exit door above the wing when the flight on had touched down, before climbing out and walking up and down it.
Source: Read Full Article