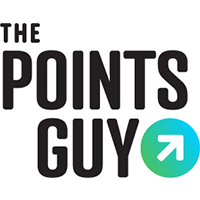 Passengers on a United Airlines flight from Newark to Tel Aviv last week reported having to endure the long-haul journey seated next to mask-less passengers, according to a report in The Times of Israel, with flight attendants reportedly unsuccessful in convincing the noncompliant travelers to cover up.
Notably, the flight in question appeared to have taken place last Thursday, Jan. 21 — the same day President Biden signed an executive order mandating masks on all flights. Airlines already had their own mask requirements in place, but it'll take some time before the order leads to additional enforcement action, pending guidance from the Department of Transportation.
It's unclear what penalties, if any, passengers faced following this particular flight. United was unable to comment, or even confirm the flight details. If the situation had escalated, it's possible the crew could have diverted in order to remove passengers refusing to follow flight attendant instructions. But that's especially unlikely with an international flight at the moment, as I'll explain more below.
Based on references in The Times of Israel report, it seems the flight in question was United 90, operated by a Boeing 787-10. Fortunately for passengers, this particular flight included many unoccupied seats.
In fact, according to the seat map from the flight, just 73 were assigned, of the more than 200 available between the two economy cabins. There were large sections of unassigned seats available in the forward cabin, though passengers may have chosen to disperse after boarding.
If the flight had been more full, it's certainly possible that the situation could have escalated, potentially leading to an altercation between passengers. Had the engagement turned violent, onboard air marshals may have intervened as well.
Video: Delta CEO says airline will permanently ban passengers 'who refuse to display basic civility' (FOX News)
Nissan designs mobile office van for 'work from home' age

FOX News


Tommy Hilfiger sells his $45M mansion, reportedly moving to Florida

FOX News


See it: Truck towing flaming trailer speeds through town

FOX News


Chef José Andrés feeds thousands of National Guard troops in DC ahead of Inauguration Day

FOX News


Taco Bell exec hints at new chicken menu item that will 'interrupt' the chicken sandwich craze

FOX News


Carroll Shelby's 1965 Shelby 427 Cobra sold for $6 million

FOX News


Marco Andretti skipping 2021 IndyCar season, but will run Indy 500

FOX News


Pitbull becomes NASCAR team owner with Trackhouse Racing

FOX News


Test drive: The 2021 Ford Bronco Sport lives up to its name

FOX News


Test drive: The 2021 Ford Bronco Sport lives up to its name

FOX News


Coronavirus cancels restaurant grand openings, so Chick-fil-A gives local heroes free meals for a year

FOX News


Victor Cruz reveals what's on his Super Bowl LV menu

FOX News


Airlines for America supports FAA mask mandate, penalties for disruptive passengers

FOX News


Chobani, known for its yogurt and oat milk, now launching a line of cold brew coffee drinks

FOX News


Hear it: Amazon's electric delivery van is loud

FOX News


Renault 5 'Le Car' returning as electric vehicle

FOX News


Nissan designs mobile office van for 'work from home' age



FOX News



Tommy Hilfiger sells his $45M mansion, reportedly moving to Florida



FOX News



See it: Truck towing flaming trailer speeds through town



FOX News

If things really got ugly, the crew could have made the decision to divert the plane, though with current restrictions on international travel, and the fact that United 90 spends much of its time flying over the Atlantic Ocean, it's likely we'd only see that action if the safety of the aircraft, or the lives of passengers or crew were at risk.
Logistically, diversions are much easier to navigate during domestic flights — on a transcontinental flight, often operated by the same Boeing 787-10 Dreamliner, United could have easily decided to land at one of its hubs to remove the passengers, with a brief pitstop in Chicago (ORD) or Denver (DEN). In that case, perhaps the threat of a diversion could have helped motivate flyers to comply.
I checked in with representatives at American Airlines, Delta and United to get a better idea of how they might handle a similar situation. All three noted that their flight attendants are trained in de-escalation, and wouldn't specifically comment on whether an incident like this would have led to a diversion.
Diversions can be identified via flight tracking services, though an airline rarely draws attention to these flights. Generally, it's passenger reports — often social media posts that include photos and video — that lead to coverage. It's impossible to determine how many flights have been diverted due to passengers refusing to observe mask mandates, but the number is likely to be very low.
We do know that U.S. airlines have taken other action against noncompliant passengers, though, including barring them from booking future flights. As of this writing, Delta has banned nearly 900 passengers for mask mandate noncompliance, with more than 600 banned by United.
Flight attendants are eager to have the new federal mandate take effect, too. As Association of Flight Attendants (AFA) president Sara Nelson explained following last week's executive order, the "mask mandate for interstate travel, including airports and planes, will provide much needed back up for Flight Attendants and aviation workers on the frontlines."
In the meantime, if you encounter a passenger not wearing a mask on your flight, it's best to discreetly raise the issue with a flight attendant — they're empowered to remind travelers of their duty to cover their nose and mouth, and may be able to issue a formal warning, and move other passengers a safe distance away.
If the issue is not resolved, I would ask to speak with the purser or cabin supervisor, and consider politely requesting that they file a report with the airline upon arrival.
Featured photo by Zach Honig/The Points Guy.
SPONSORED: With states reopening, enjoying a meal from a restaurant no longer just means curbside pickup.
And when you do spend on dining, you should use a credit card that will maximize your rewards and potentially even score special discounts. Thanks to temporary card bonuses and changes due to coronavirus, you may even be able to score a meal at your favorite restaurant for free. 
These are the best credit cards for dining out, taking out, and ordering in to maximize every meal purchase.
—
Editorial Disclaimer: Opinions expressed here are the author's alone, not those of any bank, credit card issuer, airlines or hotel chain, and have not been reviewed, approved or otherwise endorsed by any of these entities.
Source: Read Full Article