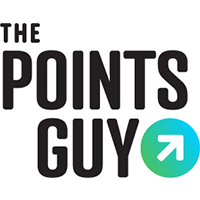 Load Error
For one small cruise operator, the 2021 season is over before it even began.
Adventure Canada, a one-ship company based in Mississauga, Ontario that's famous for its expedition cruises in the Canadian Arctic, has canceled all its sailings for the rest of the year.
The company suggested Canada's just-announced extended ban on cruise vessels operating in Canadian waters (including the Canadian Arctic) left it no choice.
For more cruise news, reviews and tips, sign up for TPG's new cruise newsletter.
"Due to the news of this continued ban, as well as the ongoing uncertainty around international and domestic cruise travel, Adventure Canada has made the difficult but necessary decision to cancel our entire 2021 sailing season," Adventure Canada CEO Cedar Swan said in a statement.
It's "a privilege to travel in the incredible regions that we do, and we are committed to doing so responsibly," Swan said. "By proceeding with the utmost caution, especially to ensure the safety of our host communities, we know that one day we will be able to travel together again — safely, conscientiously and enjoyably."
In a blow to the cruise industry's efforts to restart operations in North America this year, the Canadian government last week banned cruise ships from its waters through Feb. 28, 2022. The government cited the ongoing coronavirus pandemic for the move.
Related: The best credit cards for booking cruises
The Canadian ban applies to any cruise vessel carrying 100 or more people and has additional provisions for even smaller vessels operating in Arctic regions.
Adventure Canada offers cruises in the Canadian Arctic and other areas around Canada on the Ocean Endeavour, which typically sails with up to 199 passengers.
Adventure Canada is the first cruise operator still in business to cancel all its sailings for 2021. Seven other mostly small cruise operators have gone out of business since the pandemic began.
Video: Great white shark sightings near Cape Cod spark calls to cull seal population (FOX News)
First known 'murder hornet' nest discovered, destroyed in US

FOX News


Oil industry reacts to Biden promise to 'transition' from fossil fuel

FOX News


Is there a pro-mask orthodoxy emerging among scientists?

FOX News


Aggressive cougar makes threatening moves toward Utah runner

FOX News


Neil Degrasse Tyson hosts another season of 'Cosmos: Possible Worlds'

FOX News


Spotted lanternflies could cost Pennsylvania $324 million a year

FOX News


'Cosmos' returns to FOX with season three, 'Possible Worlds'

FOX News


NASA administrator on significance of possible sign of life on Venus

FOX News


Wolf: Trump talks like a climate change denier

FOX News


West Coast burning: Democrats blame climate, Trump cites forest management

FOX News


UFO expert on signs of life in the clouds of Venus: The implications are profound

FOX News


Fighter pilot's UFO encounter was an 'act of war'

FOX News


Australians working to rescue whales stuck in crocodile-infested river

FOX News


Coronavirus vaccine wide deployment will be 'largely in 2021', doctor says

FOX News


Democrats blame West Coast fires on climate change

FOX News


Whatever happened to zoo animals infected with the coronavirus?

FOX News


First known 'murder hornet' nest discovered, destroyed in US
Washington State Department of Agriculture workers locate and demolish Asian giant hornet nest.


FOX News



Oil industry reacts to Biden promise to 'transition' from fossil fuel
Double Eagle Energy Holdings CEO Cody Campbell speaks out to Martha MacCallum on 'The Story'


FOX News



Is there a pro-mask orthodoxy emerging among scientists?
'Unreported Truths' author and former New York Times reporter Alex Berenson speaks out on 'Tucker Carlson Tonight'


FOX News

Related: The coronavirus claims its first U.S.-based cruise line
In her statement, Swan said she supported the Canadian cruise ban.
"Out of respect for the health and wellbeing of all involved, particularly that of our valued community hosts, Adventure Canada genuinely supports this decision. We care deeply about the places we travel to and the people who travel with us, all of whom we consider part of the extended Adventure Canada family. The safety of our guests, community partners, expedition team and crew is of utmost priority," she said.
Adventure Canada is known for some of the most adventurous and diverse ship-based trips around Canada, including lengthy voyages through the famed Northwest Passage in the Canadian Arctic and circumnavigations of Newfoundland.
The company also offers itineraries that combine exploring along the remote coast of Labrador with adventurous cruising along the west coast of Greenland.
Ocean Endeavour is outfitted with Zodiac boats that Adventure Canada uses to take passengers ashore for exploring in remote Arctic regions. It sails with an unusually large contingent of onboard experts who lecture on board and lead exploratory landings, including specialists in geology, biology, ornithology and history.
Adventure Canada said it would resume Canada trips in 2022.
In addition to forcing Adventure Canada to shut down for the year, Canada's ban on cruise ships is likely to force most cruise lines to cancel all 2021 sailings to Alaska. That's because most cruise lines rely on Canadian ports to make Alaska itineraries viable.
By law, foreign-flagged cruise ships cannot cruise in American waters without stopping at least once per voyage at a foreign port. What this means for Alaska cruising, on a practical level, is that the ships operated by Princess Cruises, Holland America, Royal Caribbean and most other big players in the region cannot cruise there unless their itineraries include at least one stop in Canada. Most big cruise lines flag their ships in foreign countries.
Related: Another small cruise operator folds as cruising shutdown continues
Only a waiver of the law would allow for continued Alaska cruises this year by the big lines.
U.S.-flagged vessels, such as those operated by small-ship cruise operators UnCruise Adventures, Alaskan Dream Cruises, Lindblad Expeditions and American Cruise Lines, still will be able to operate in Alaska this year. But together they account for fewer than 2% of all Alaska sailings.
Planning a cruise? Start with these stories:
The 5 most desirable cabin locations on any cruise ship
The 8 worst cabin locations on any cruise ship
A quick guide to the most popular cruise lines
21 tips and tricks that will make your cruise go smoothly
15 ways cruisers waste money
12 best cruises for people who never want to grow up
What to pack for your first cruise
Featured image by Lorraine Boogich/Getty Images.
SPONSORED: With states reopening, enjoying a meal from a restaurant no longer just means curbside pickup.
And when you do spend on dining, you should use a credit card that will maximize your rewards and potentially even score special discounts. Thanks to temporary card bonuses and changes due to coronavirus, you may even be able to score a meal at your favorite restaurant for free. 
These are the best credit cards for dining out, taking out, and ordering in to maximize every meal purchase.
—
Editorial Disclaimer: Opinions expressed here are the author's alone, not those of any bank, credit card issuer, airlines or hotel chain, and have not been reviewed, approved or otherwise endorsed by any of these entities.
Source: Read Full Article