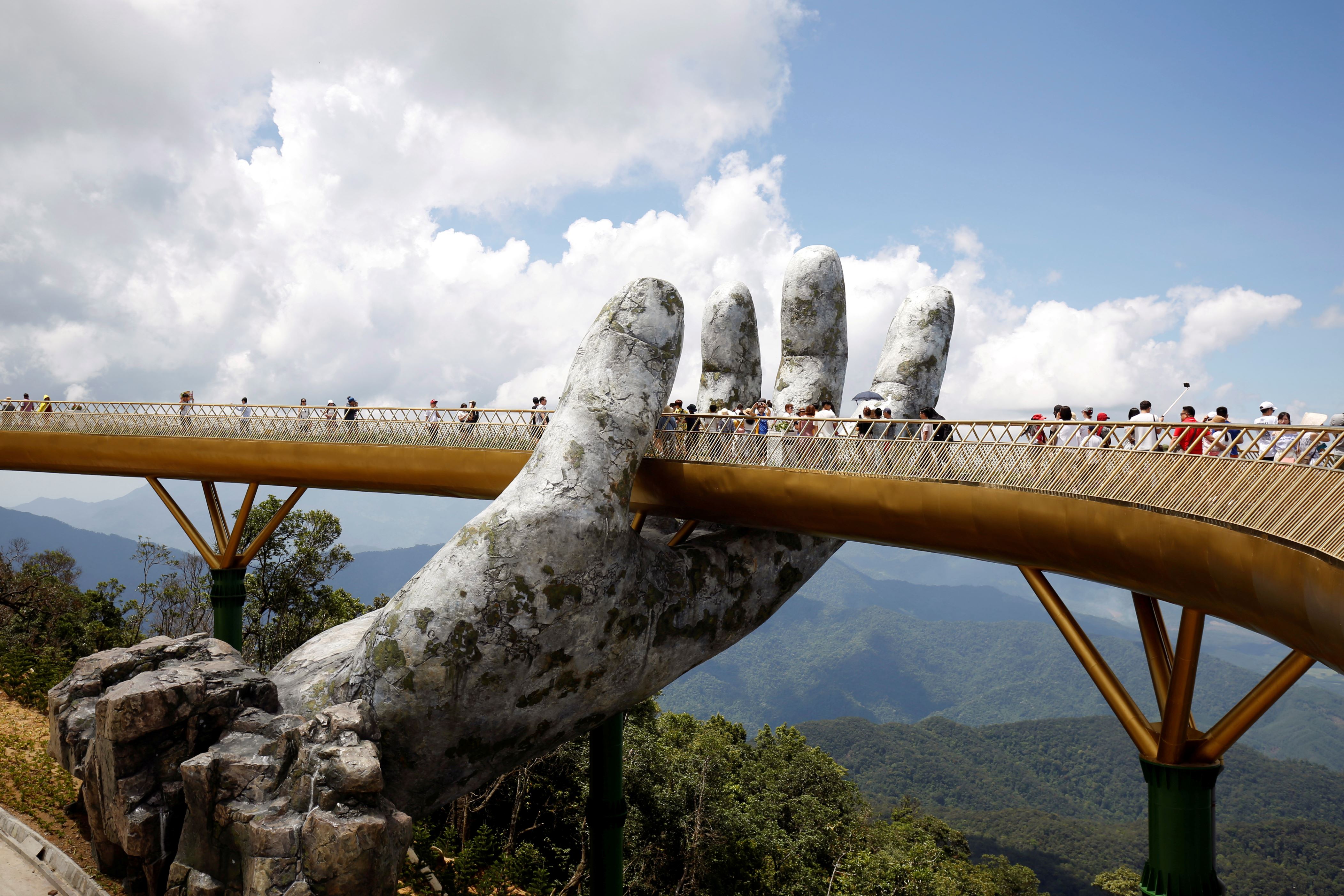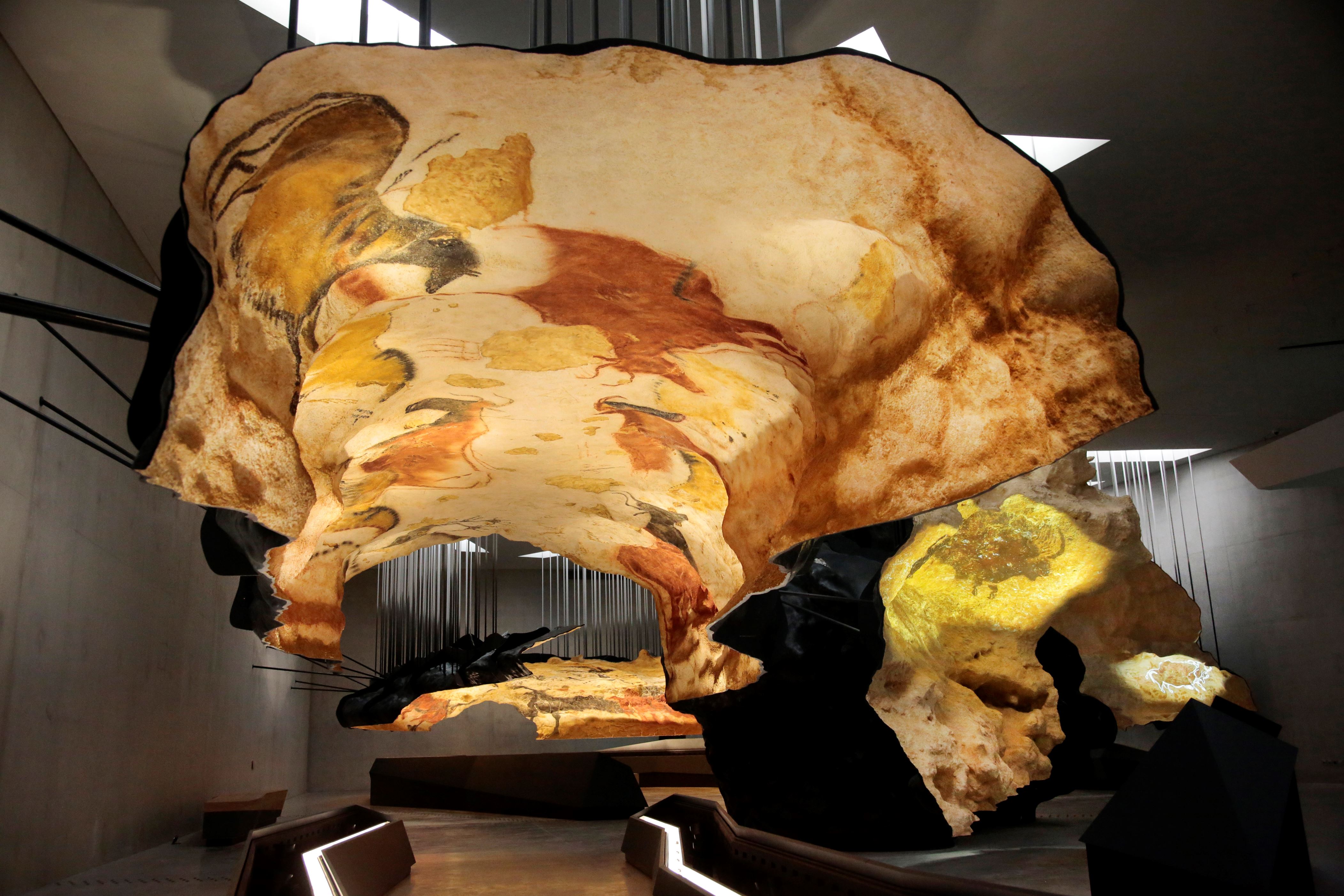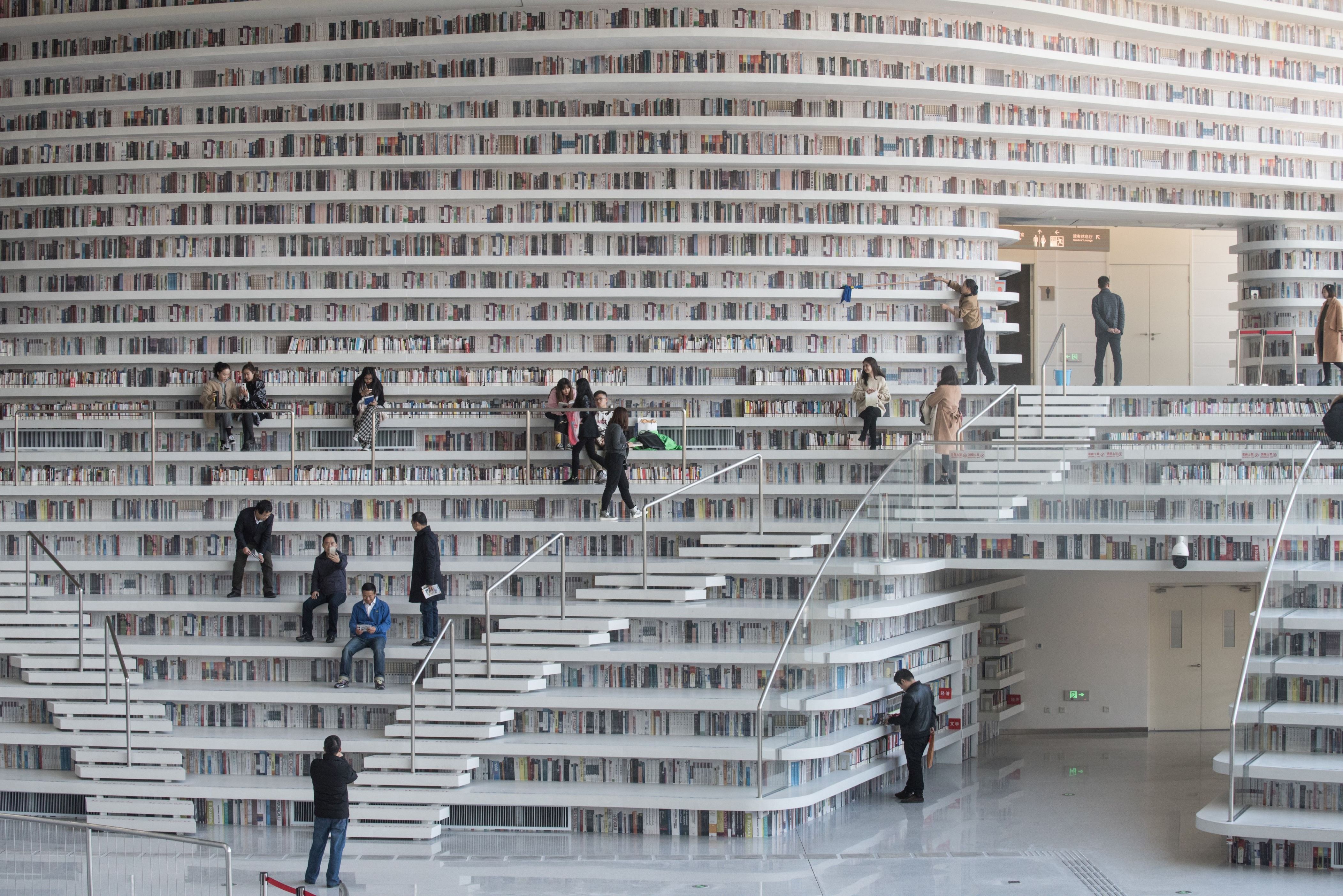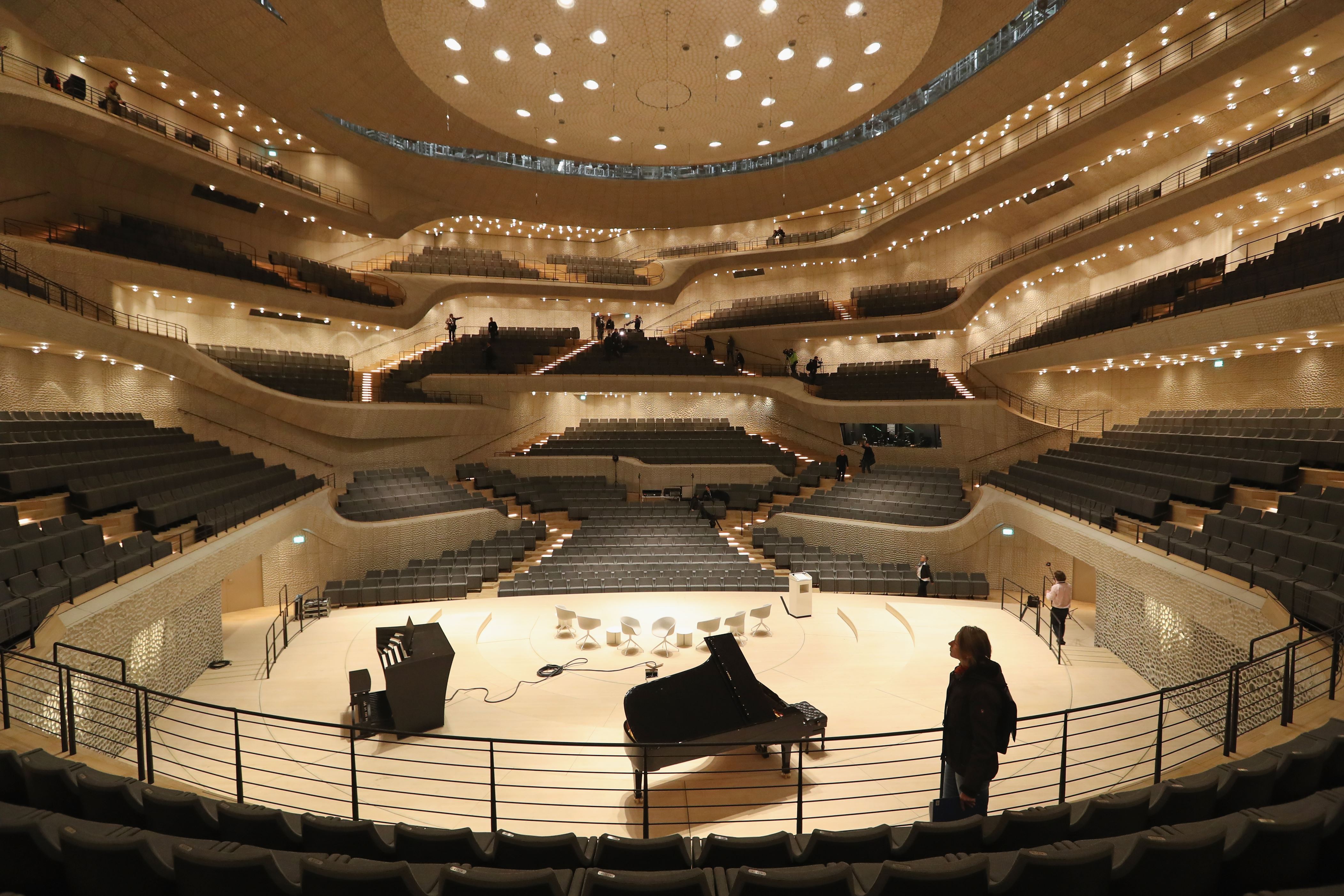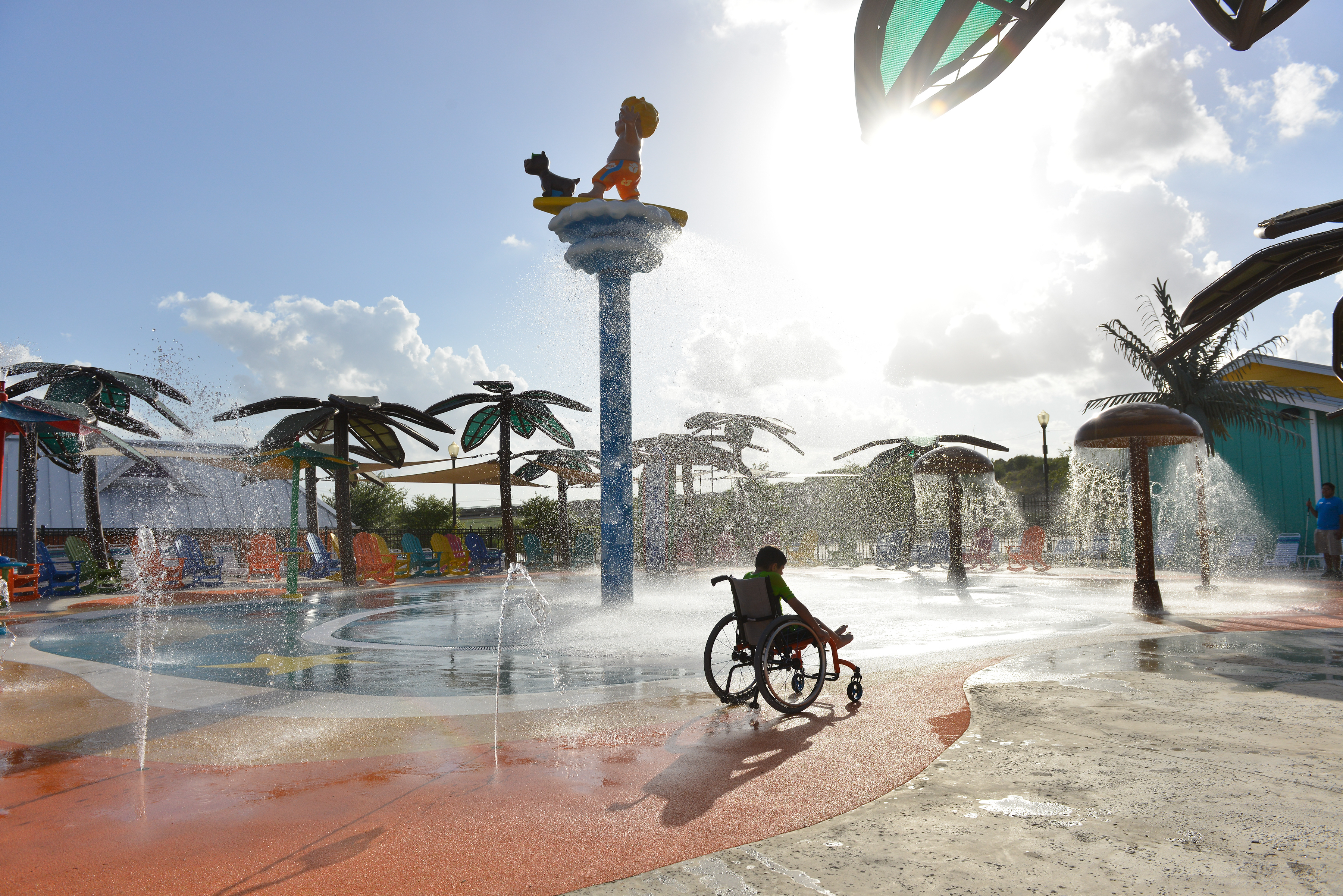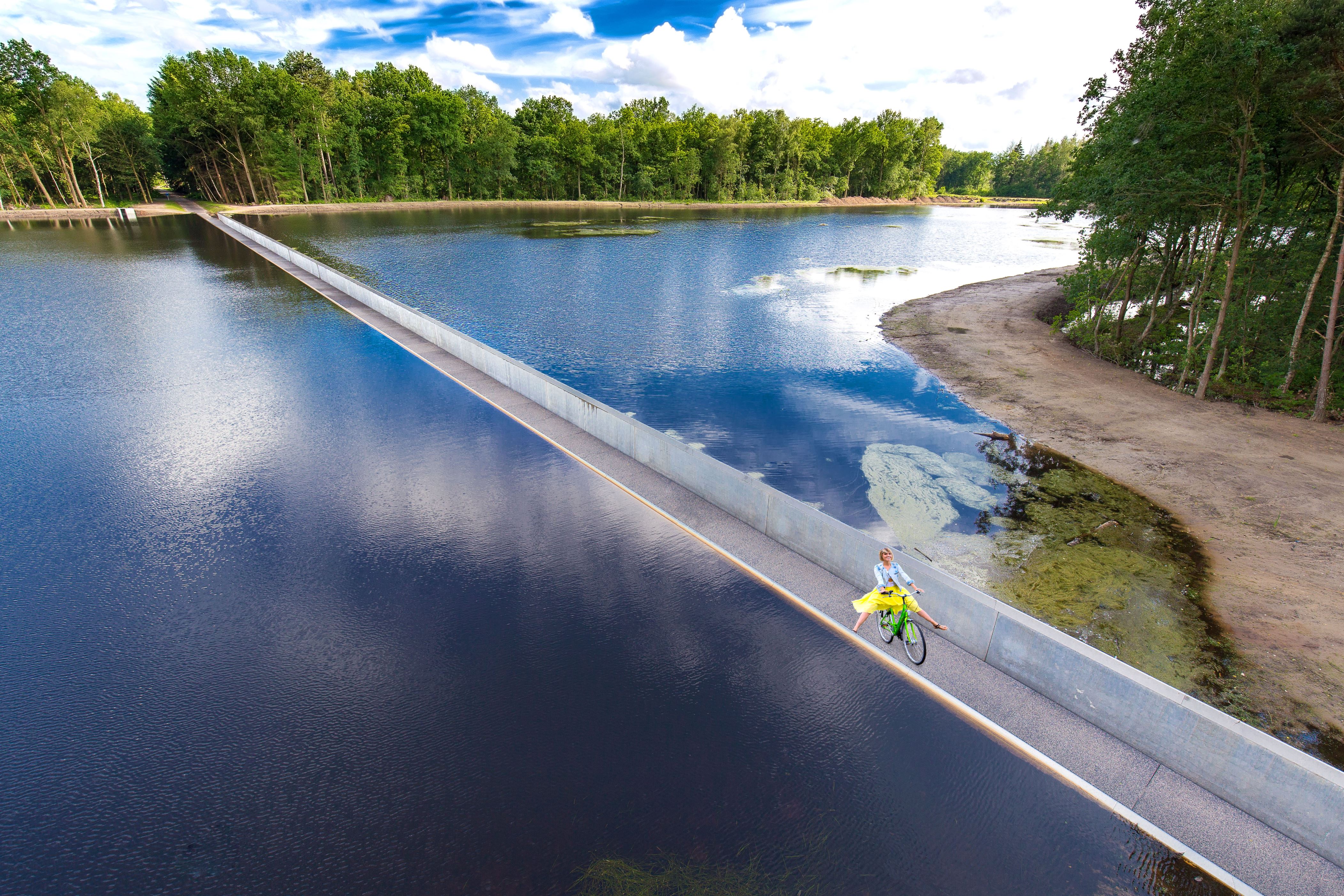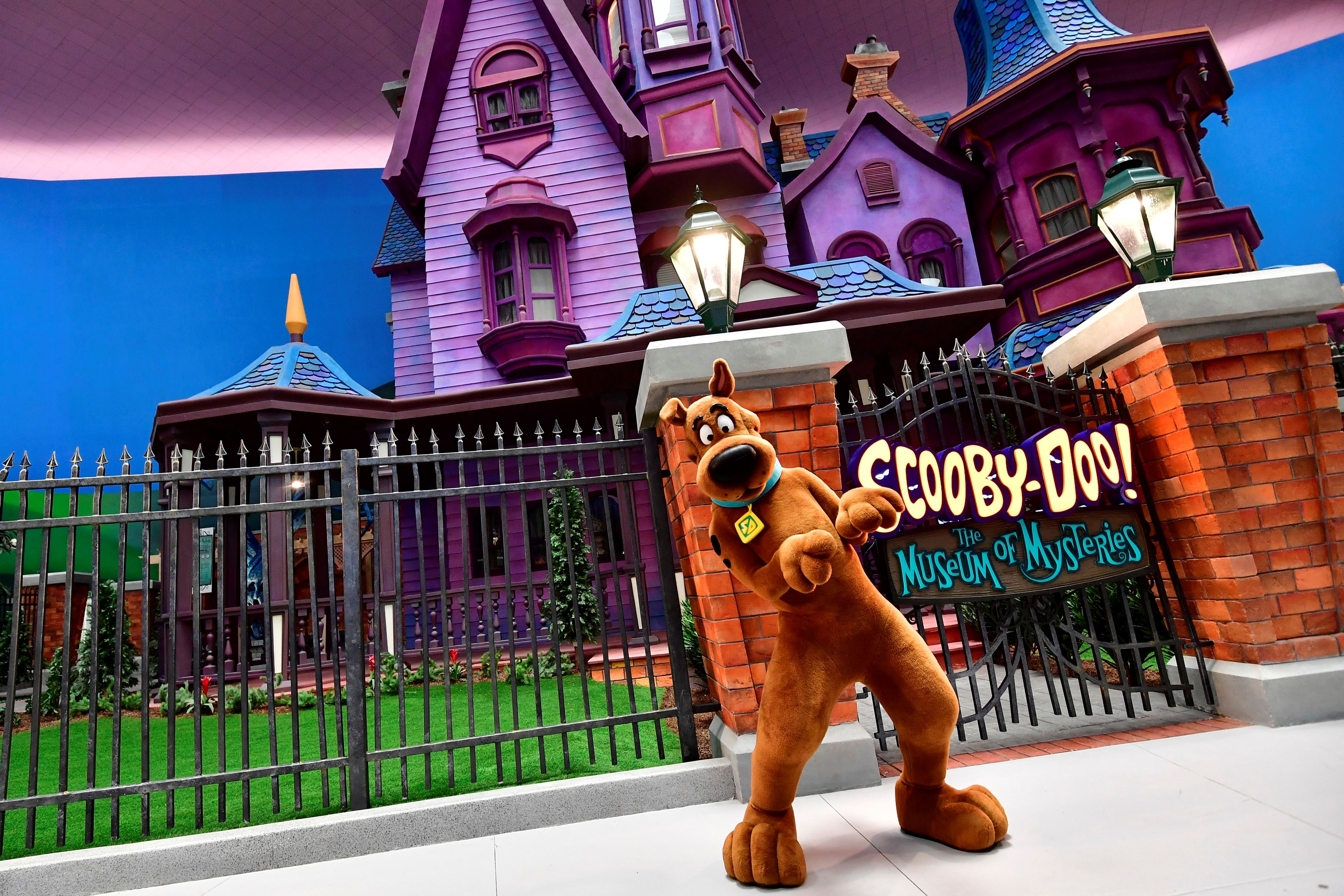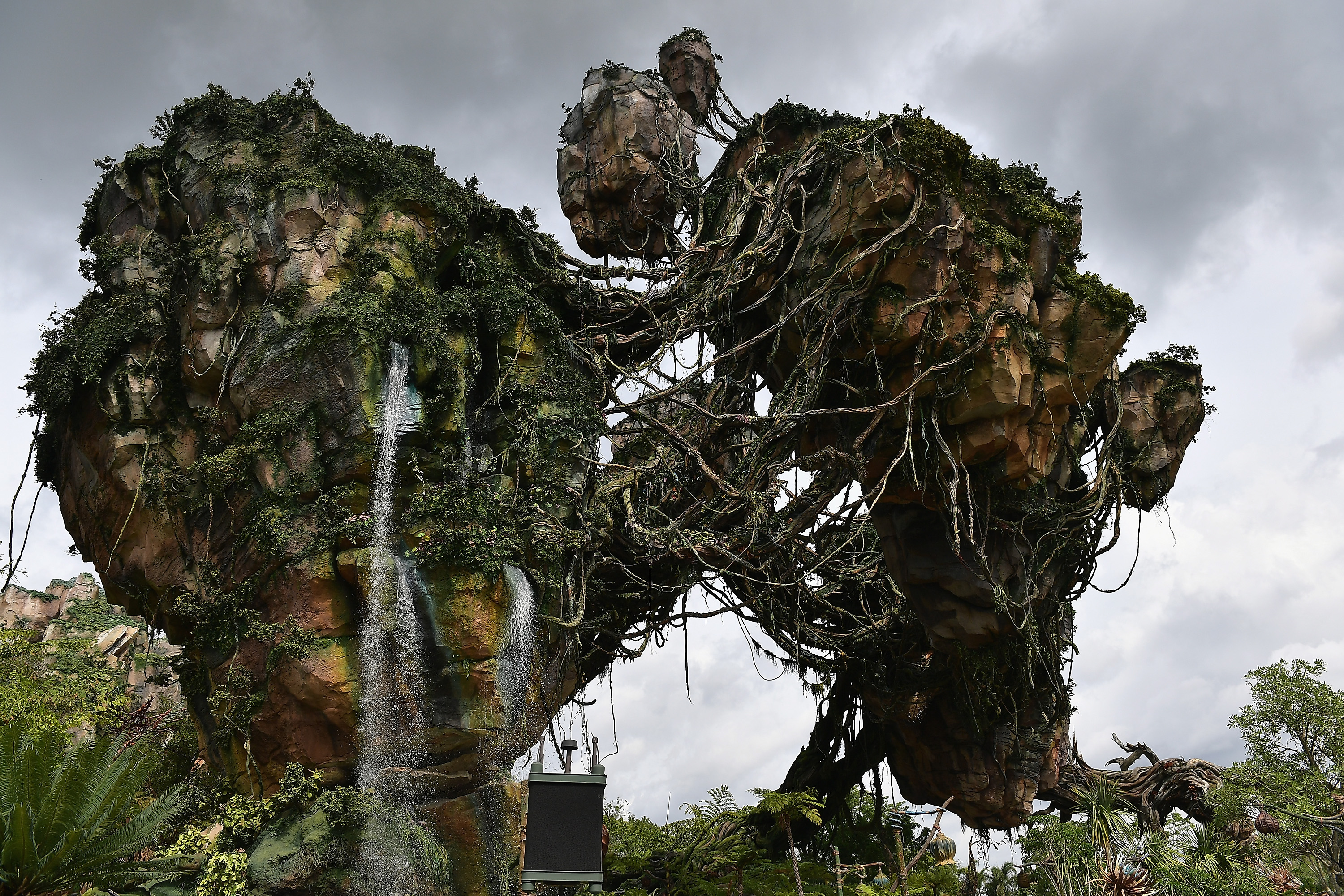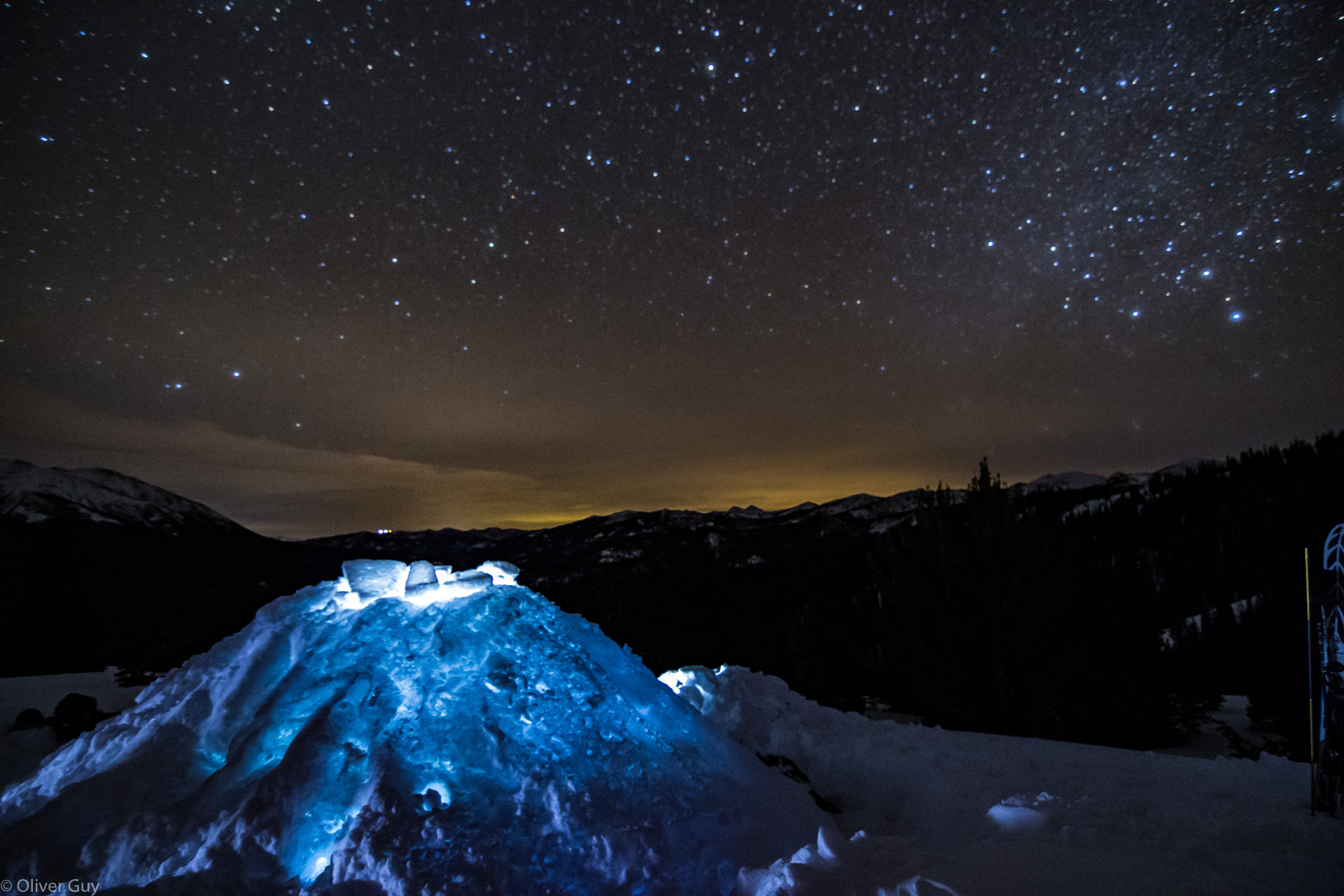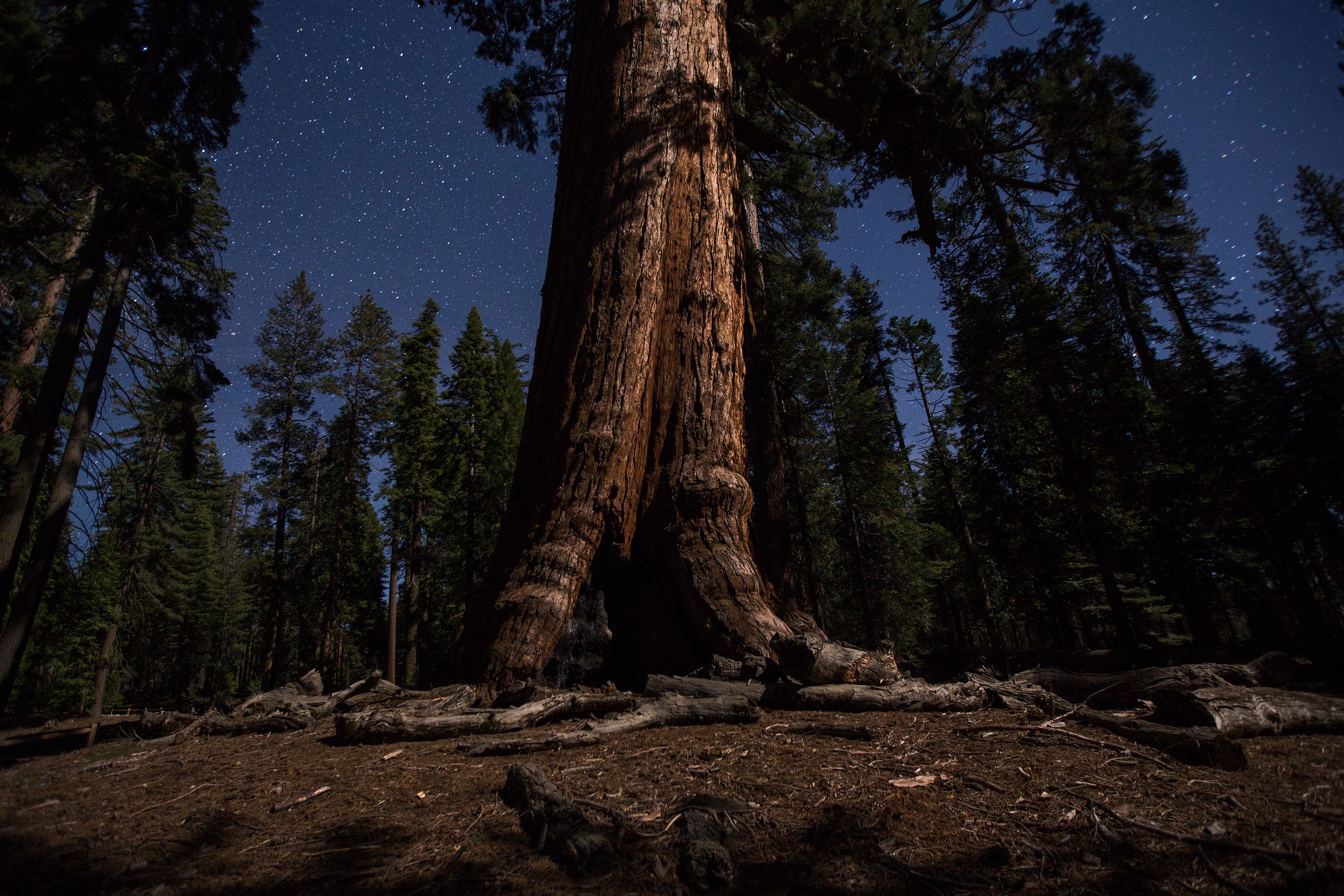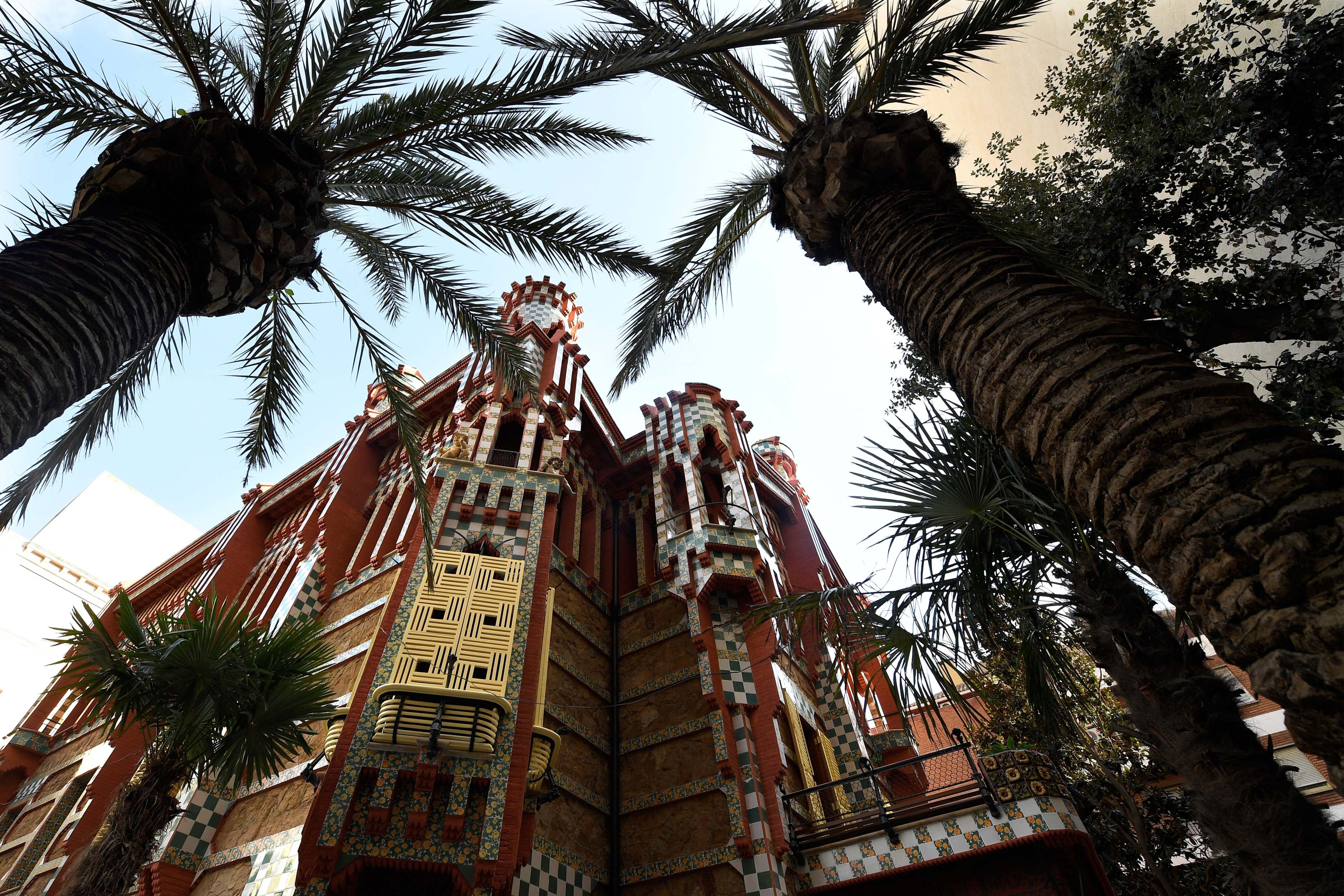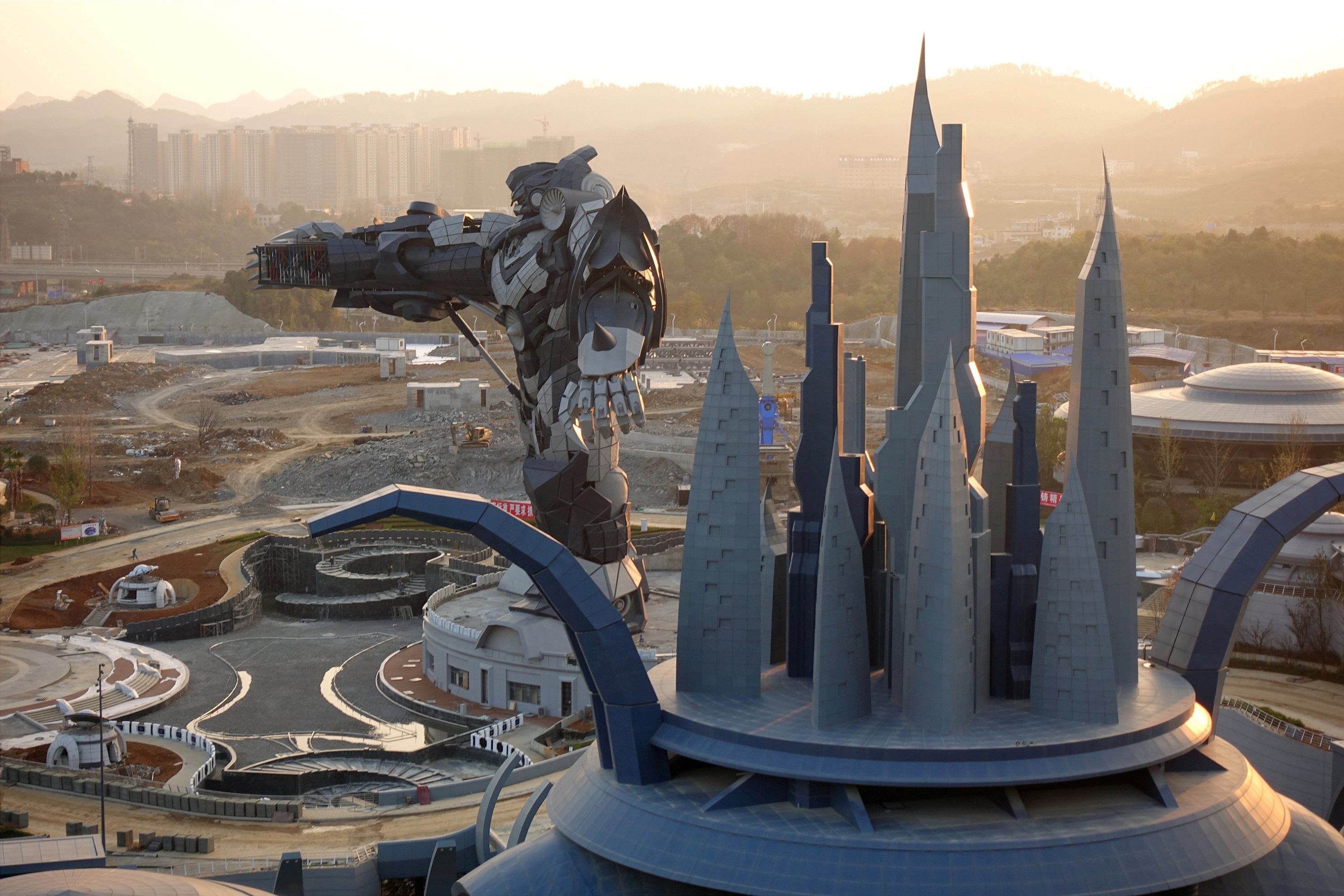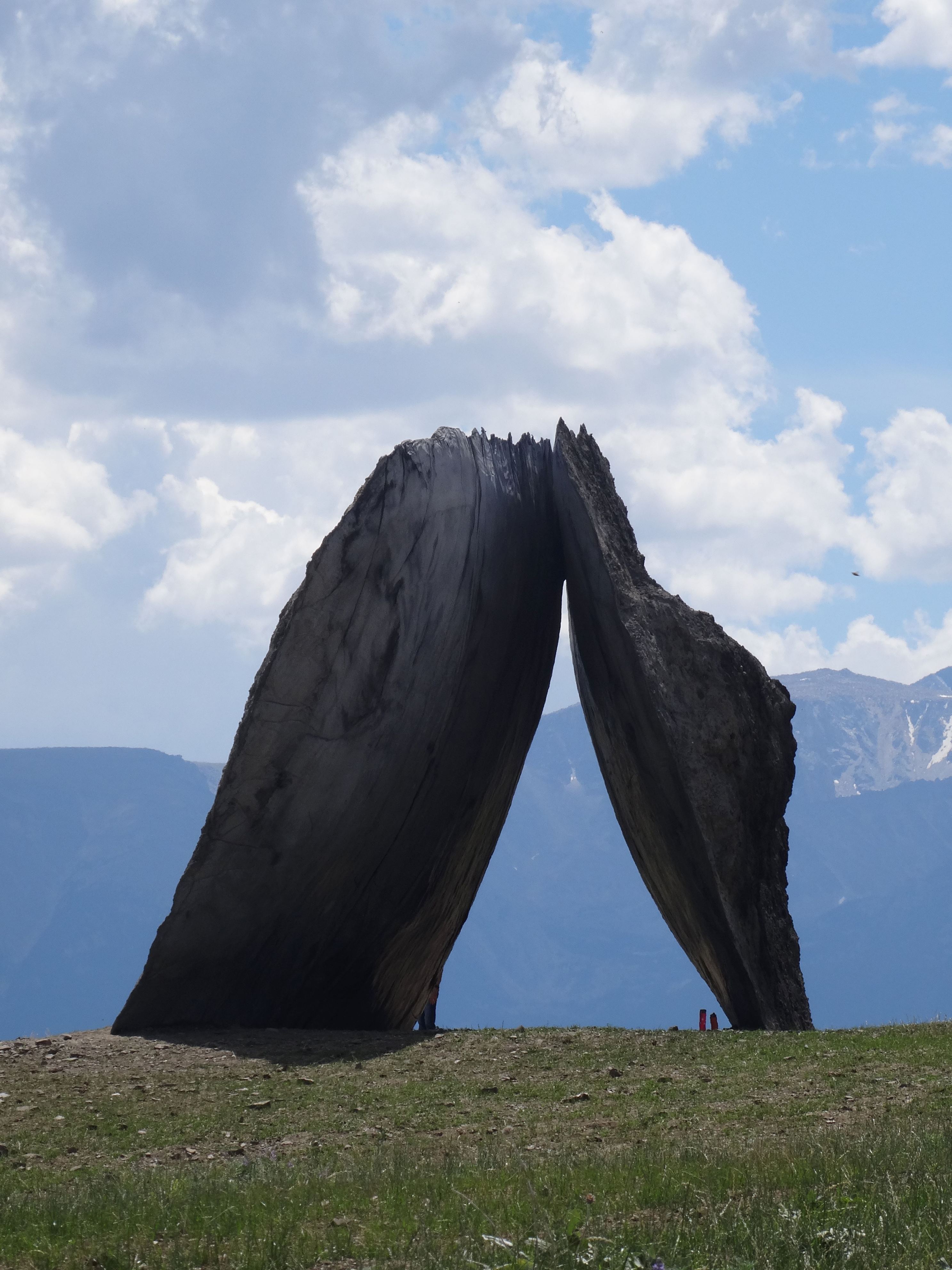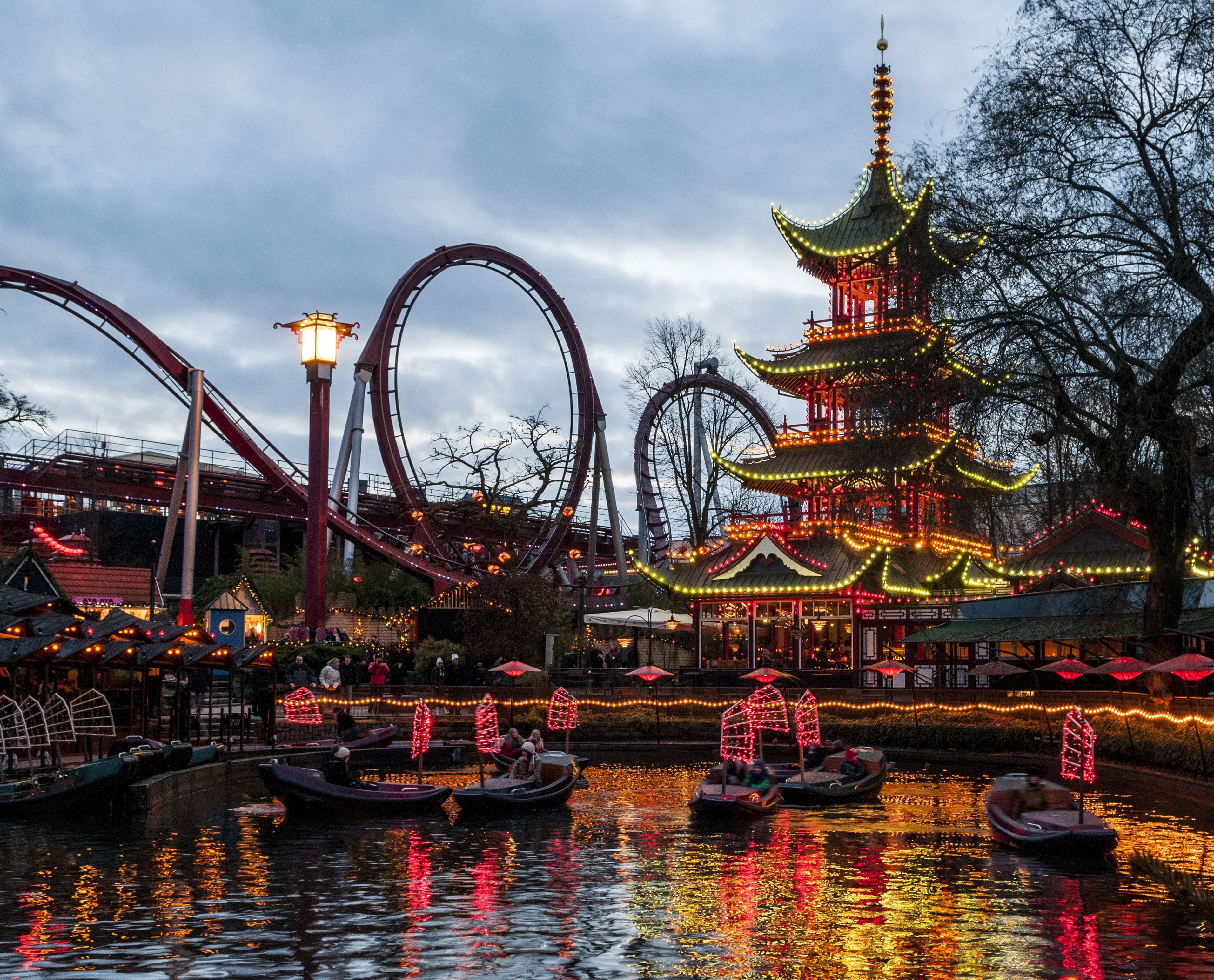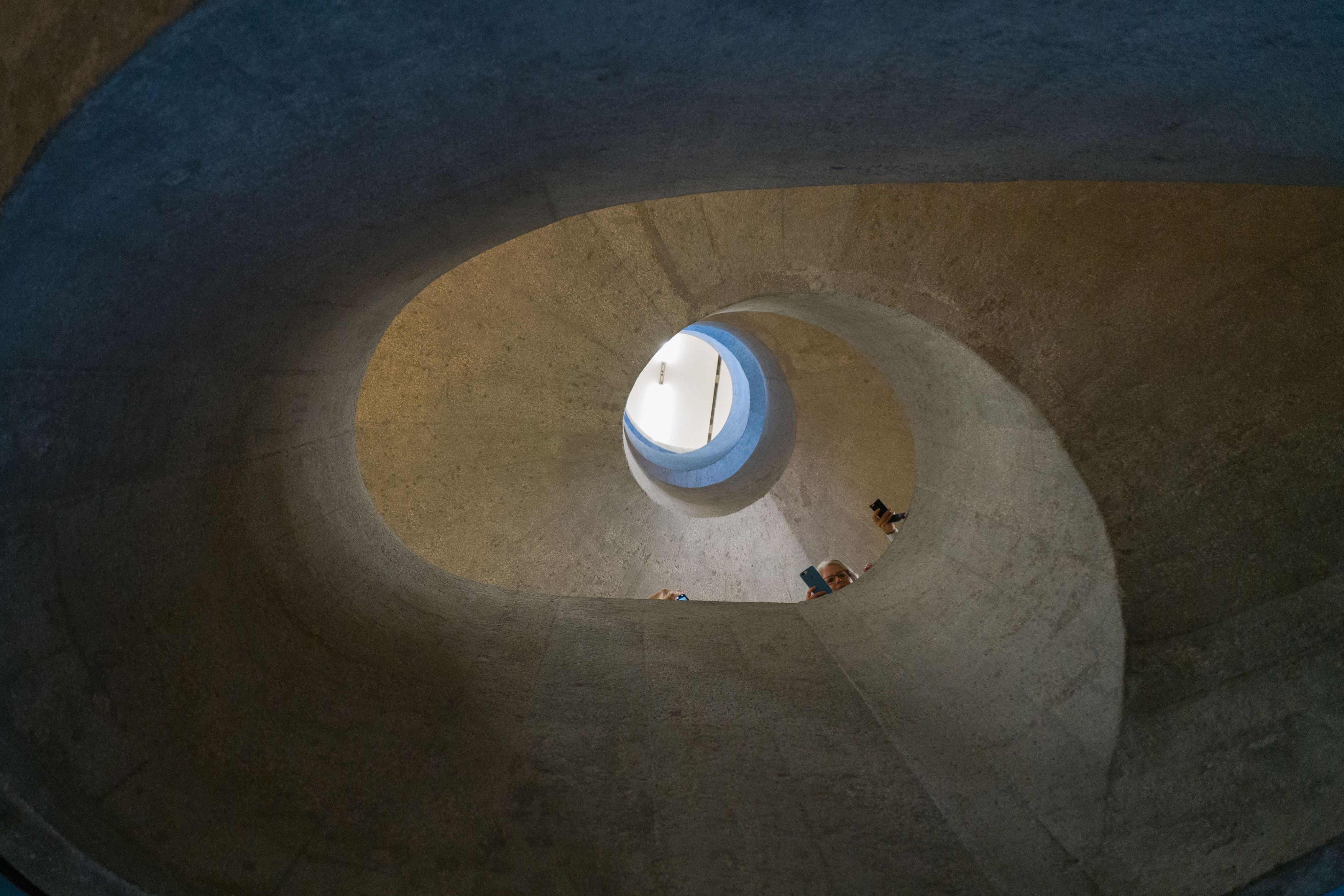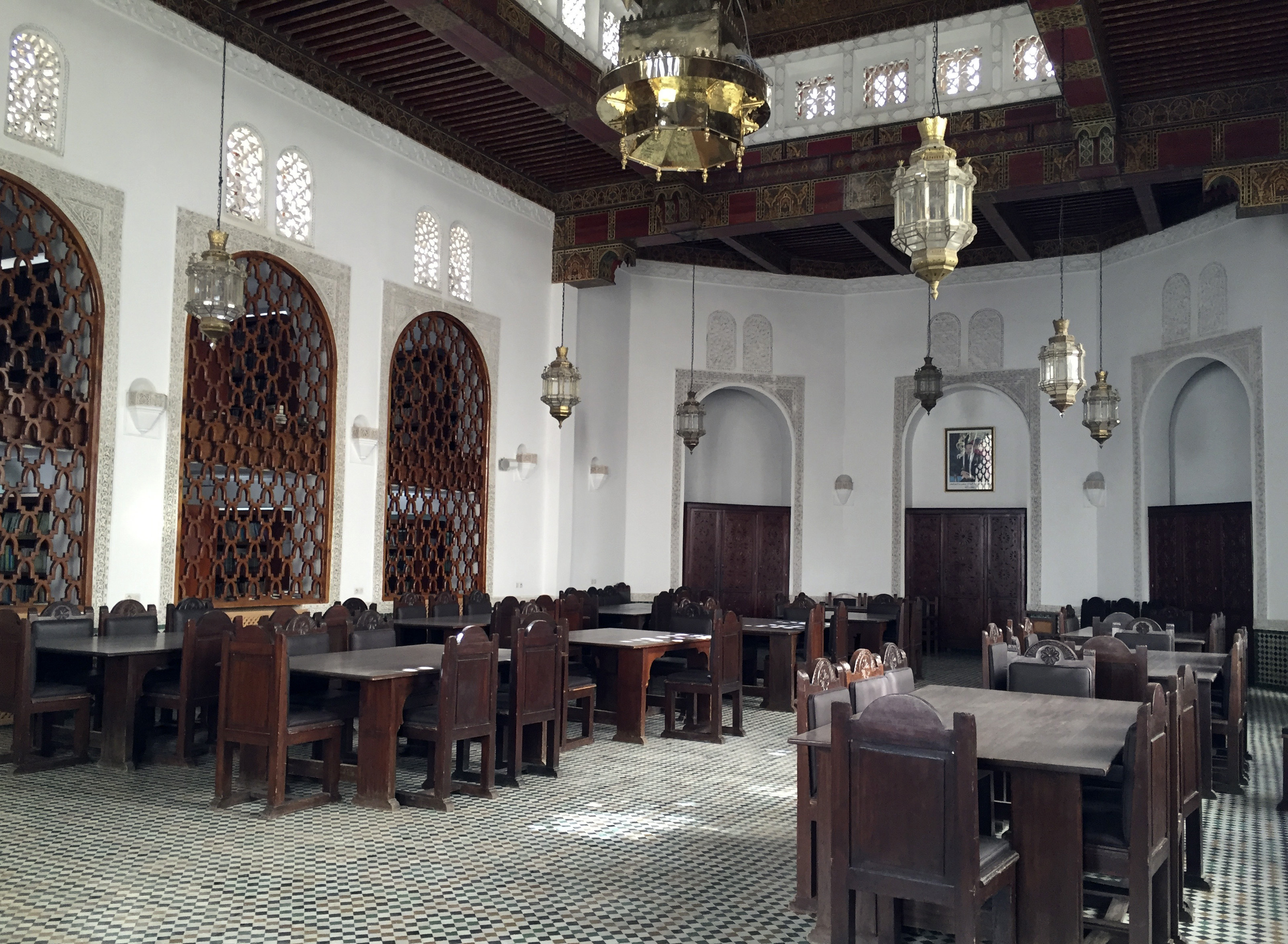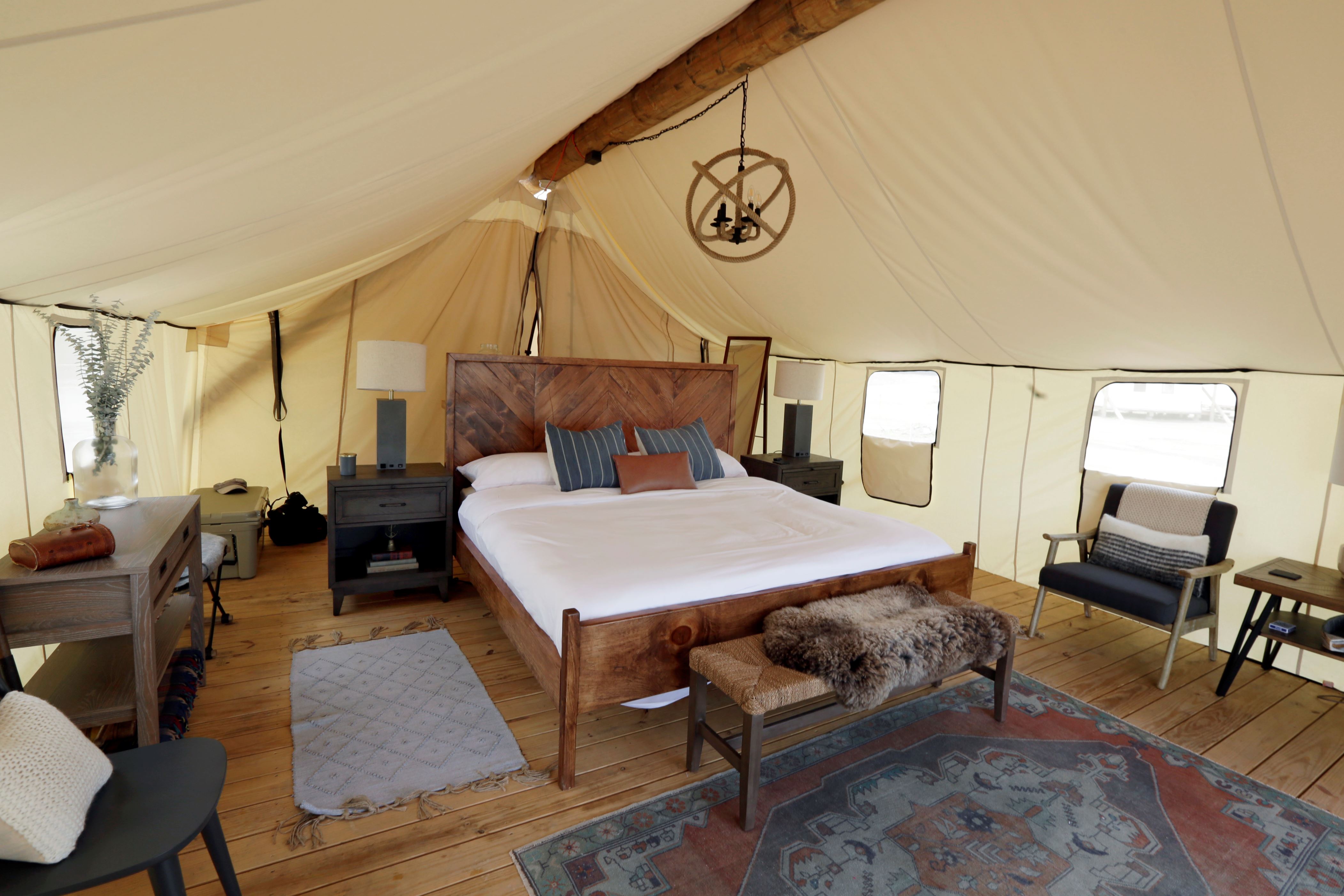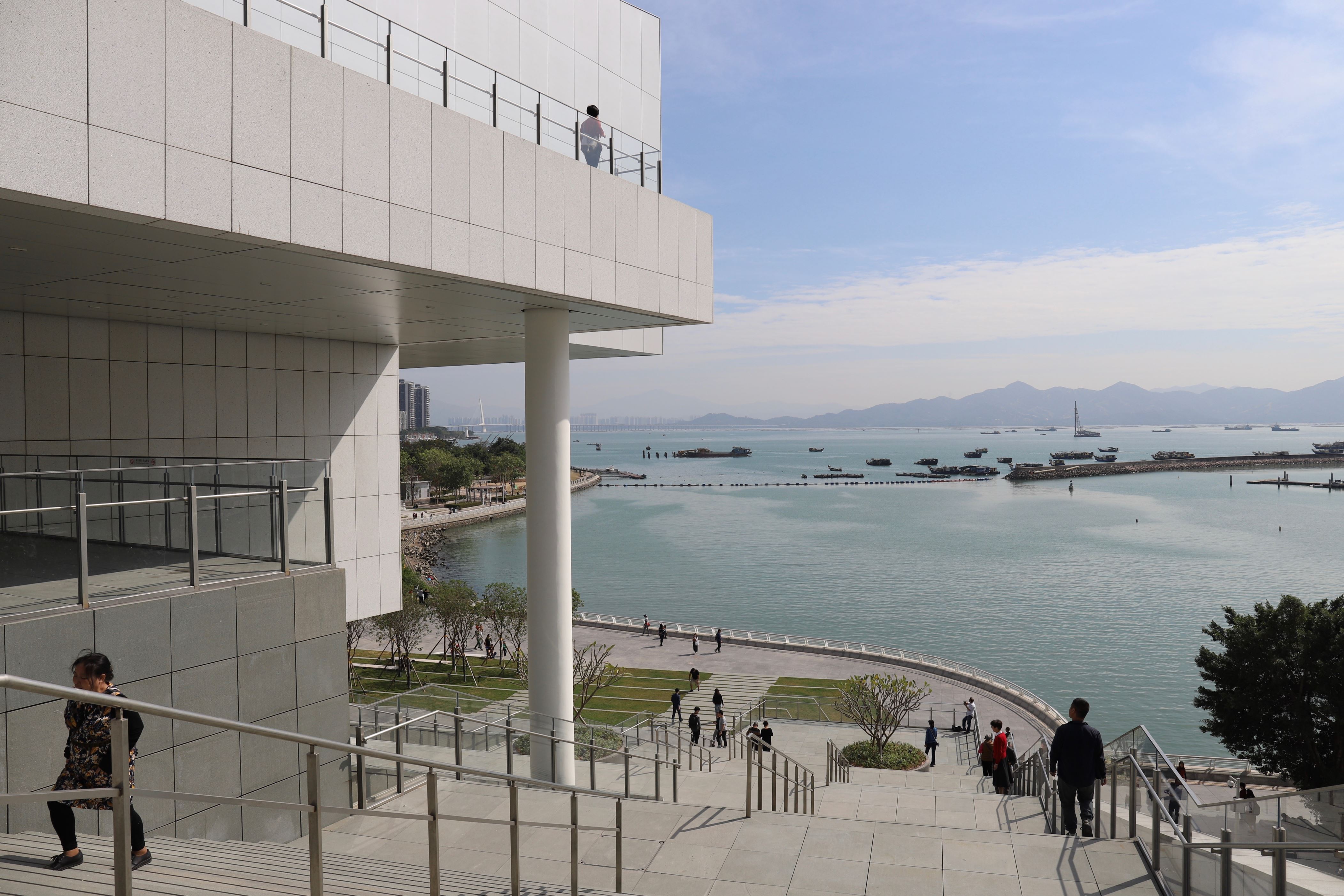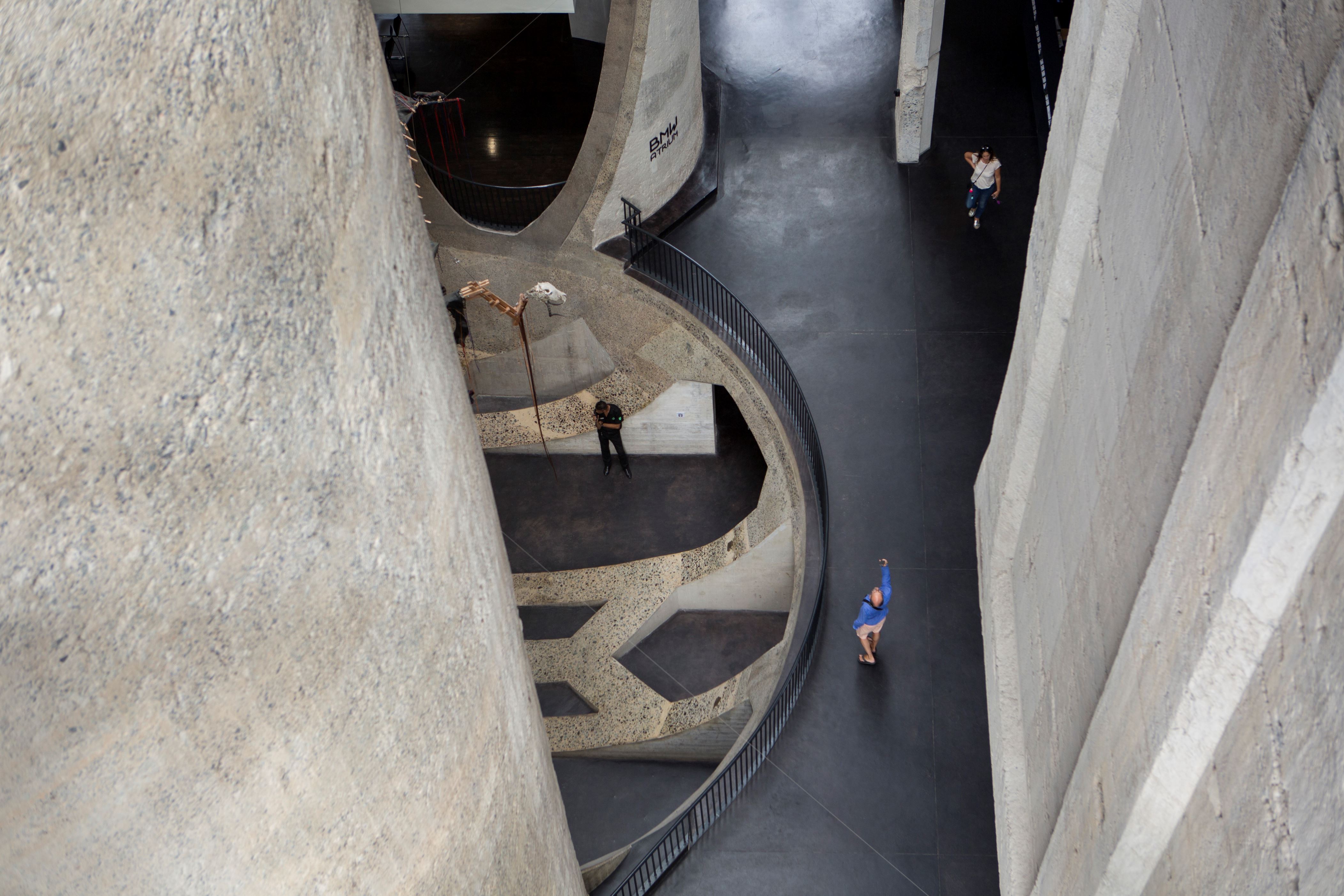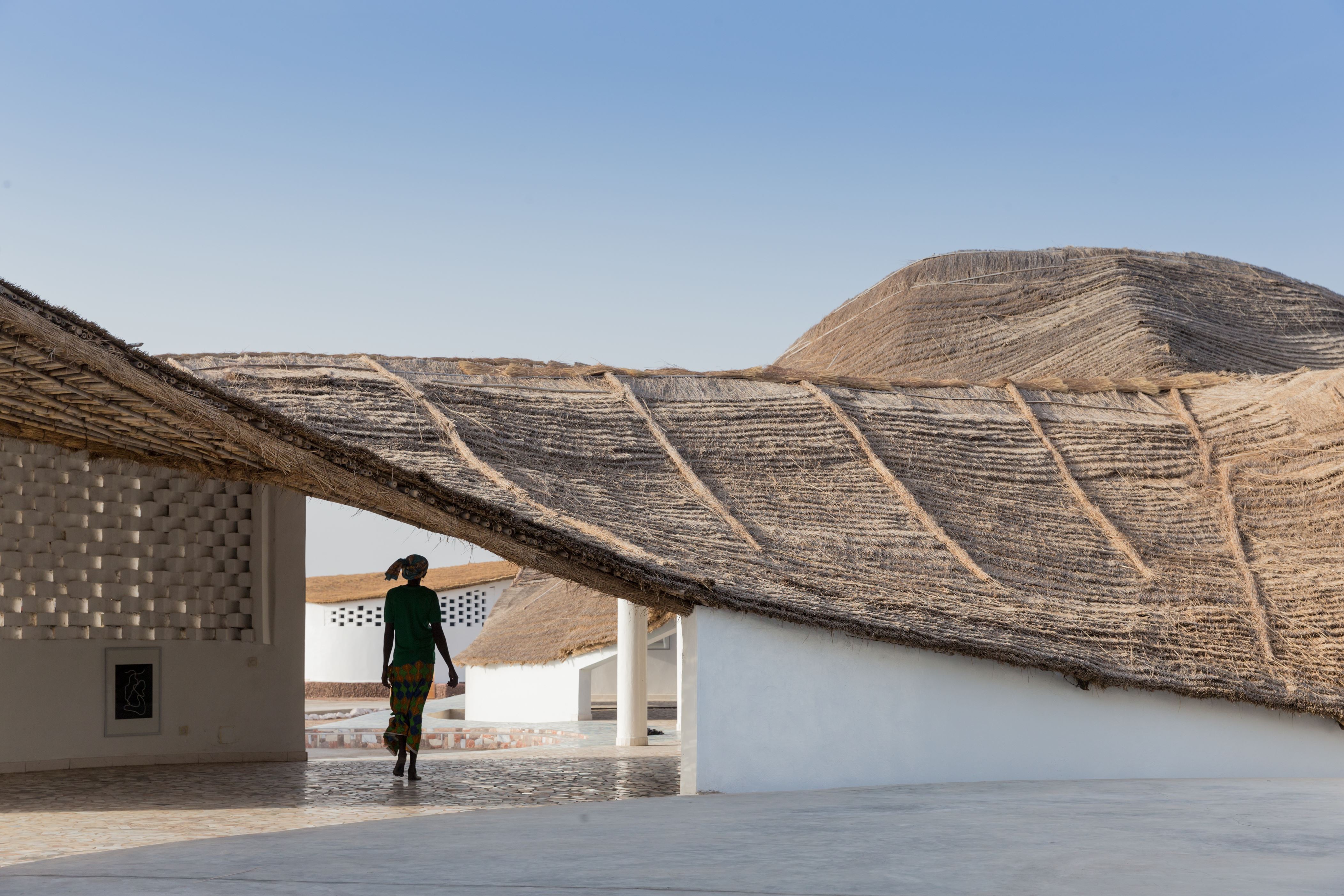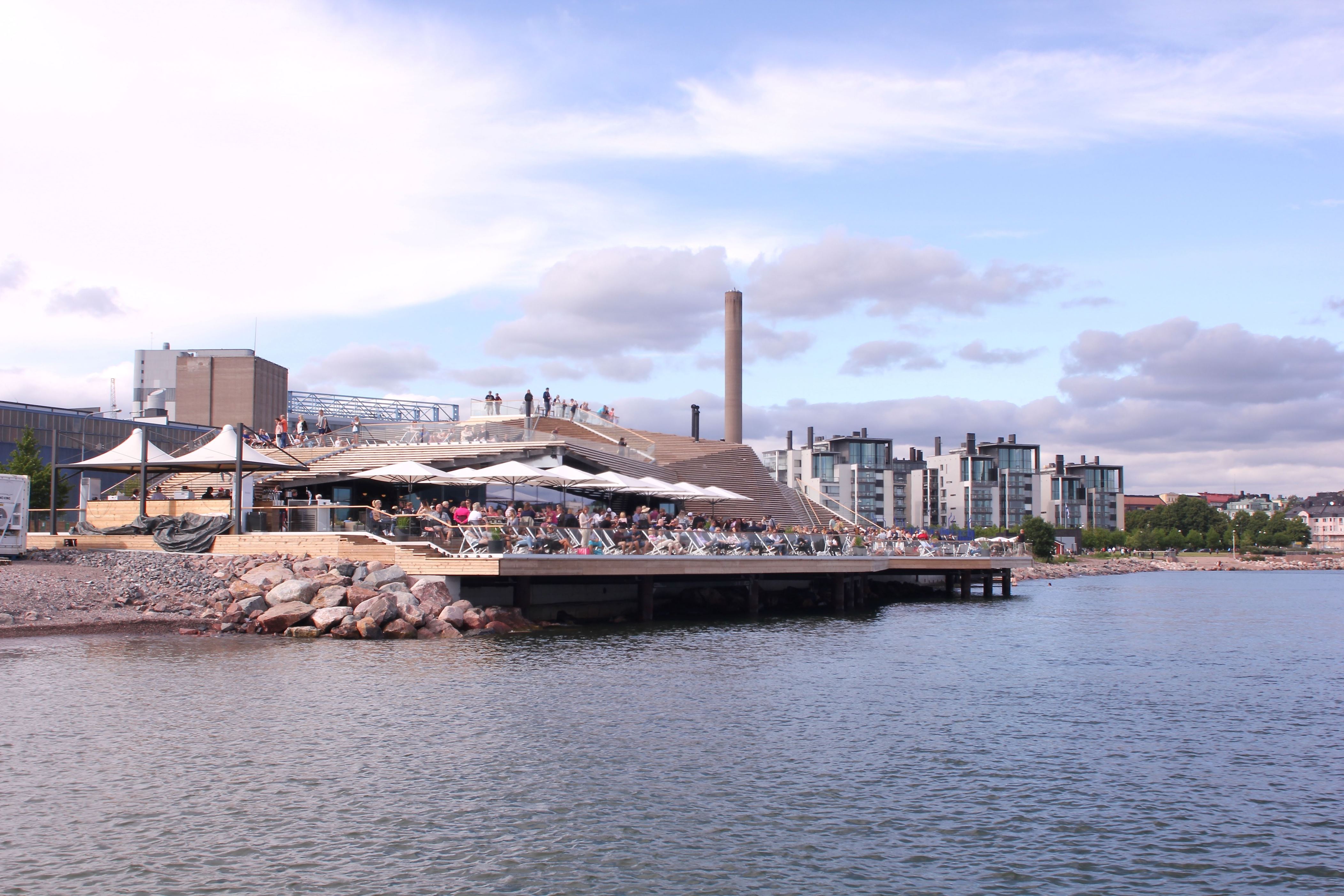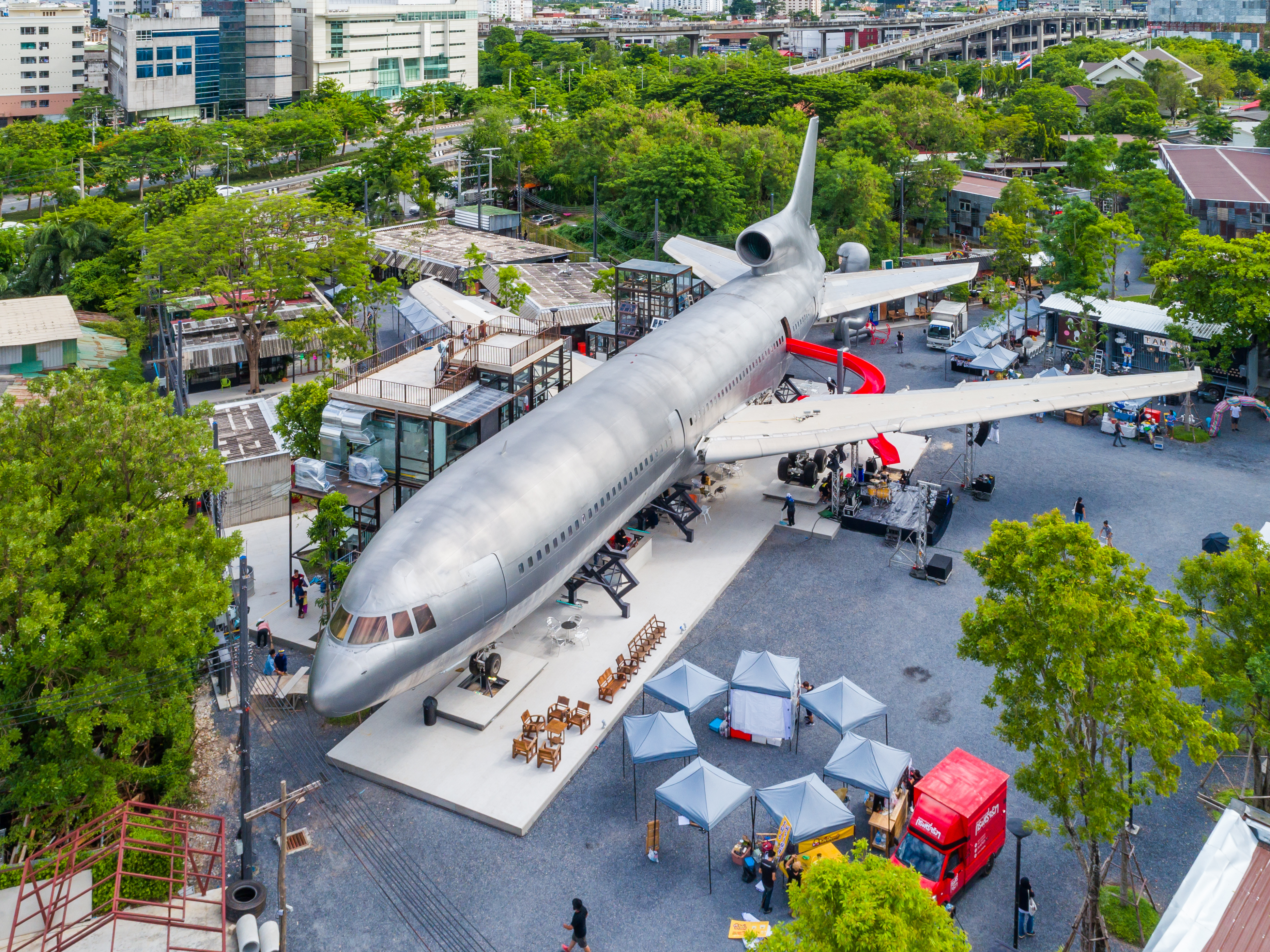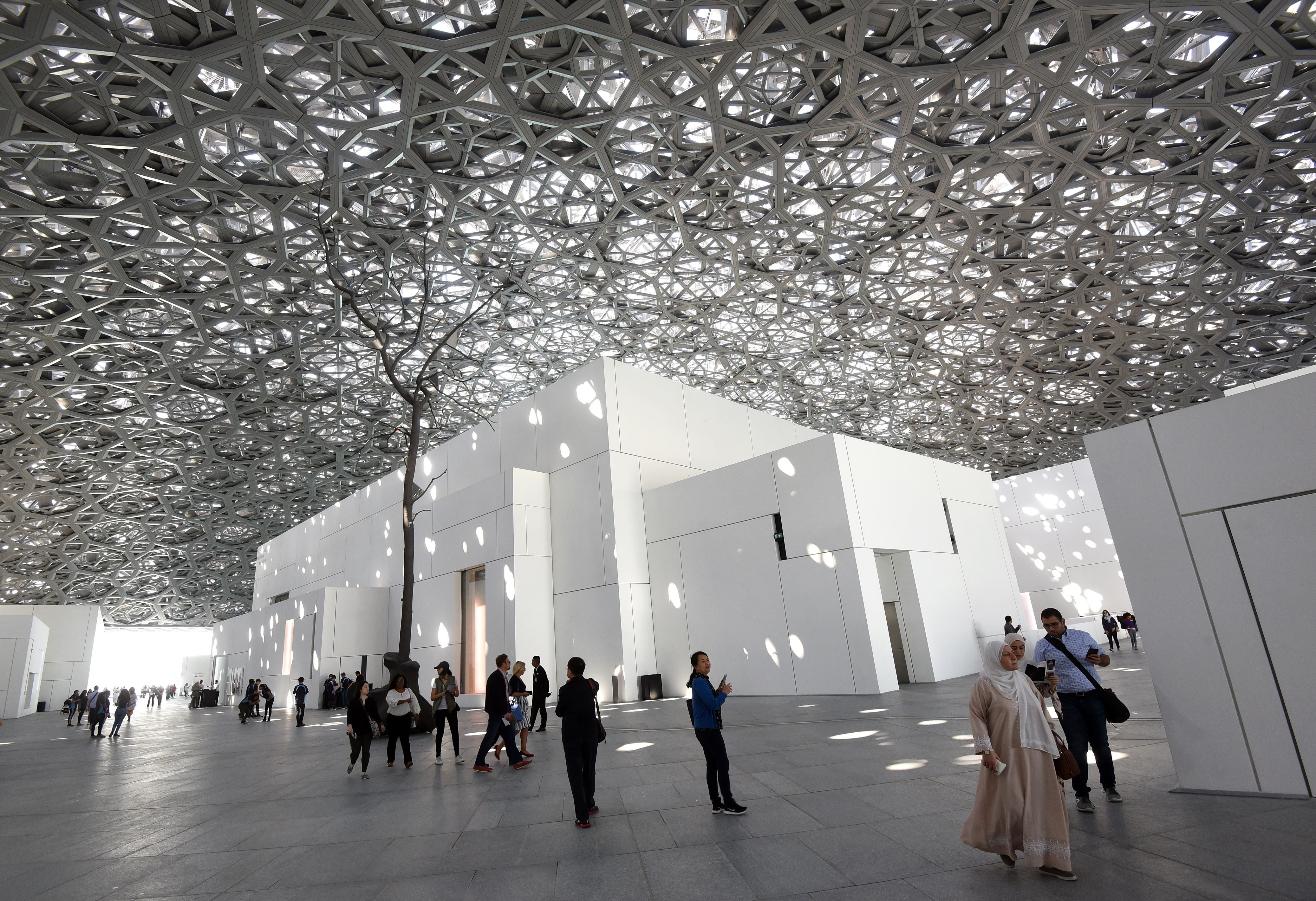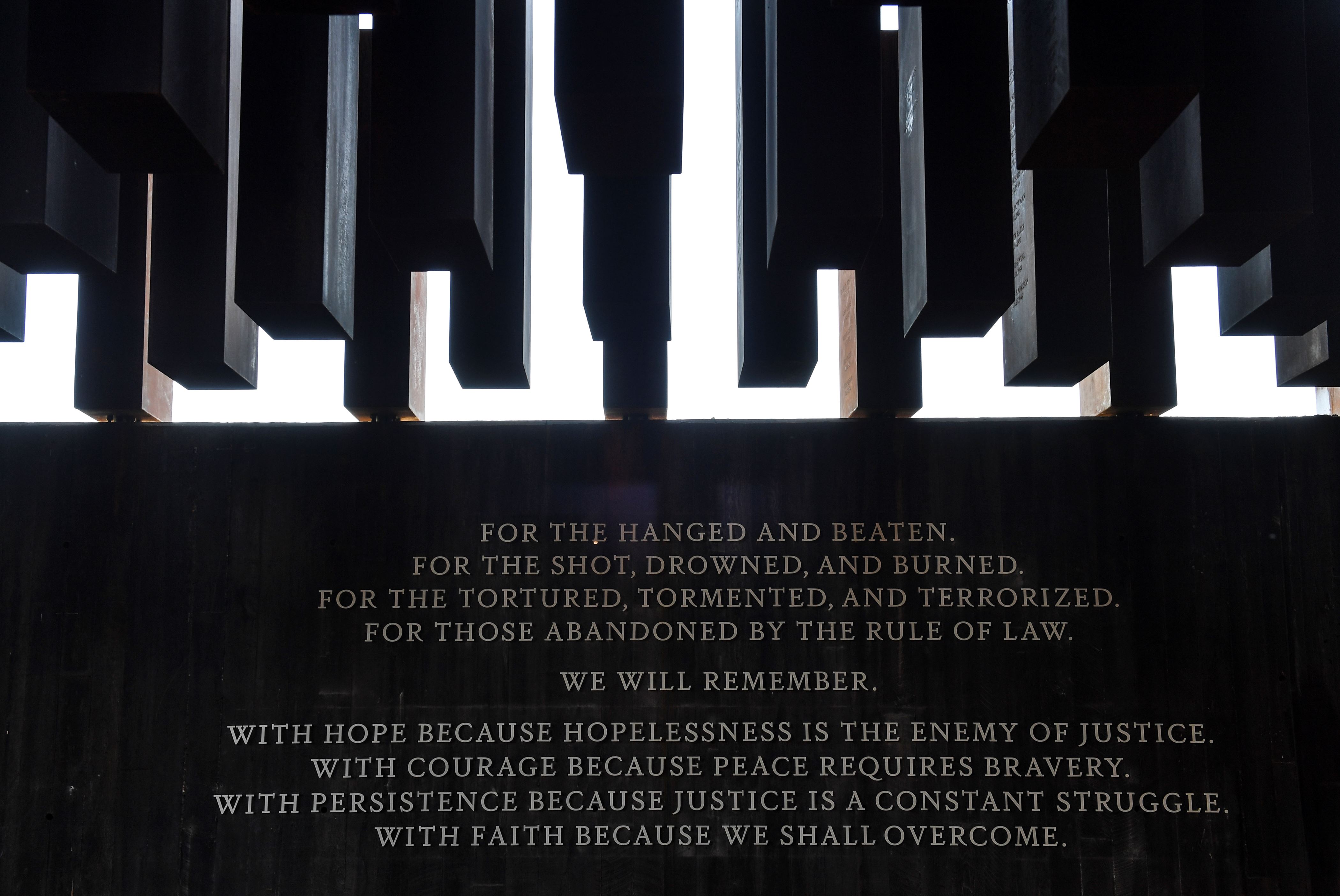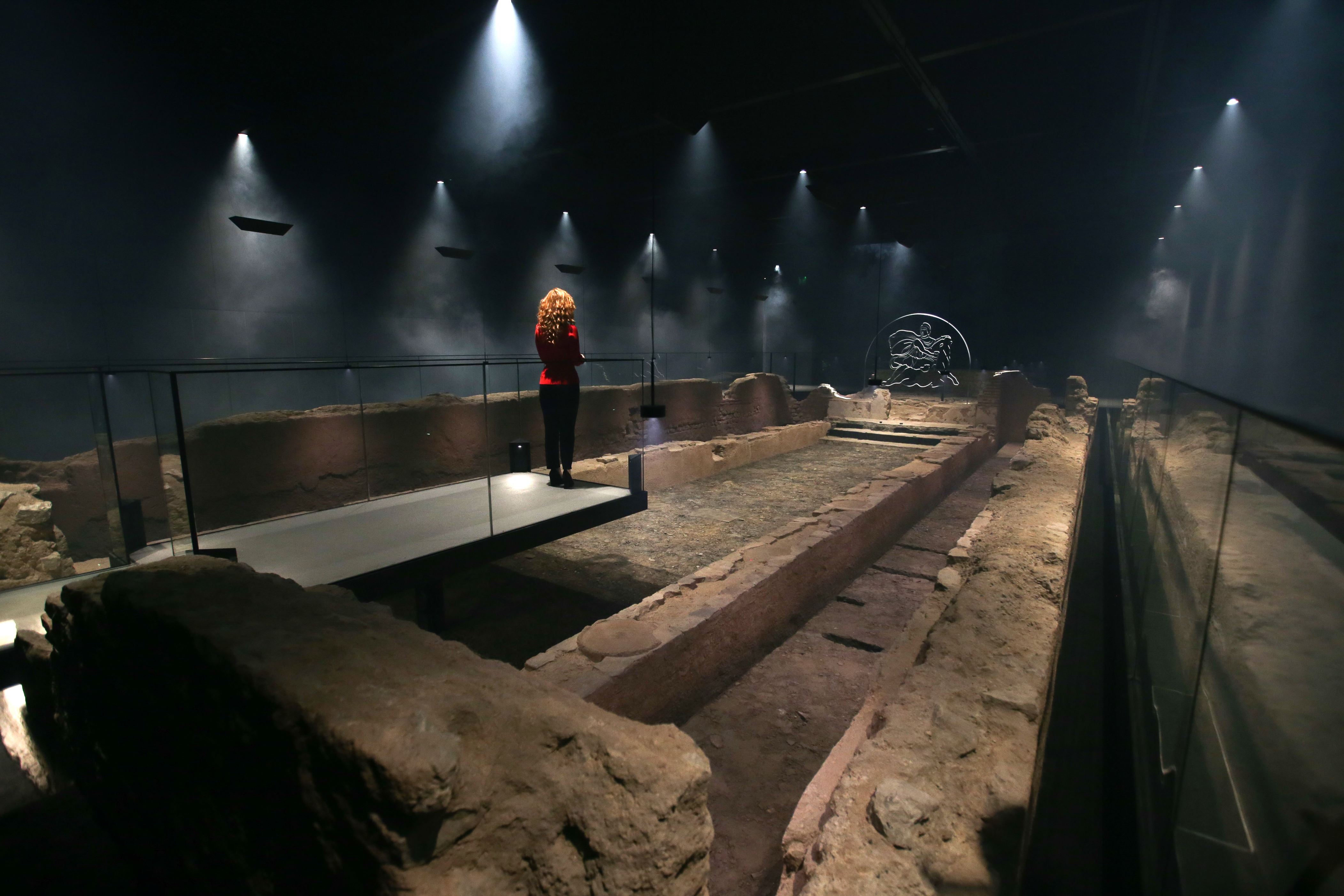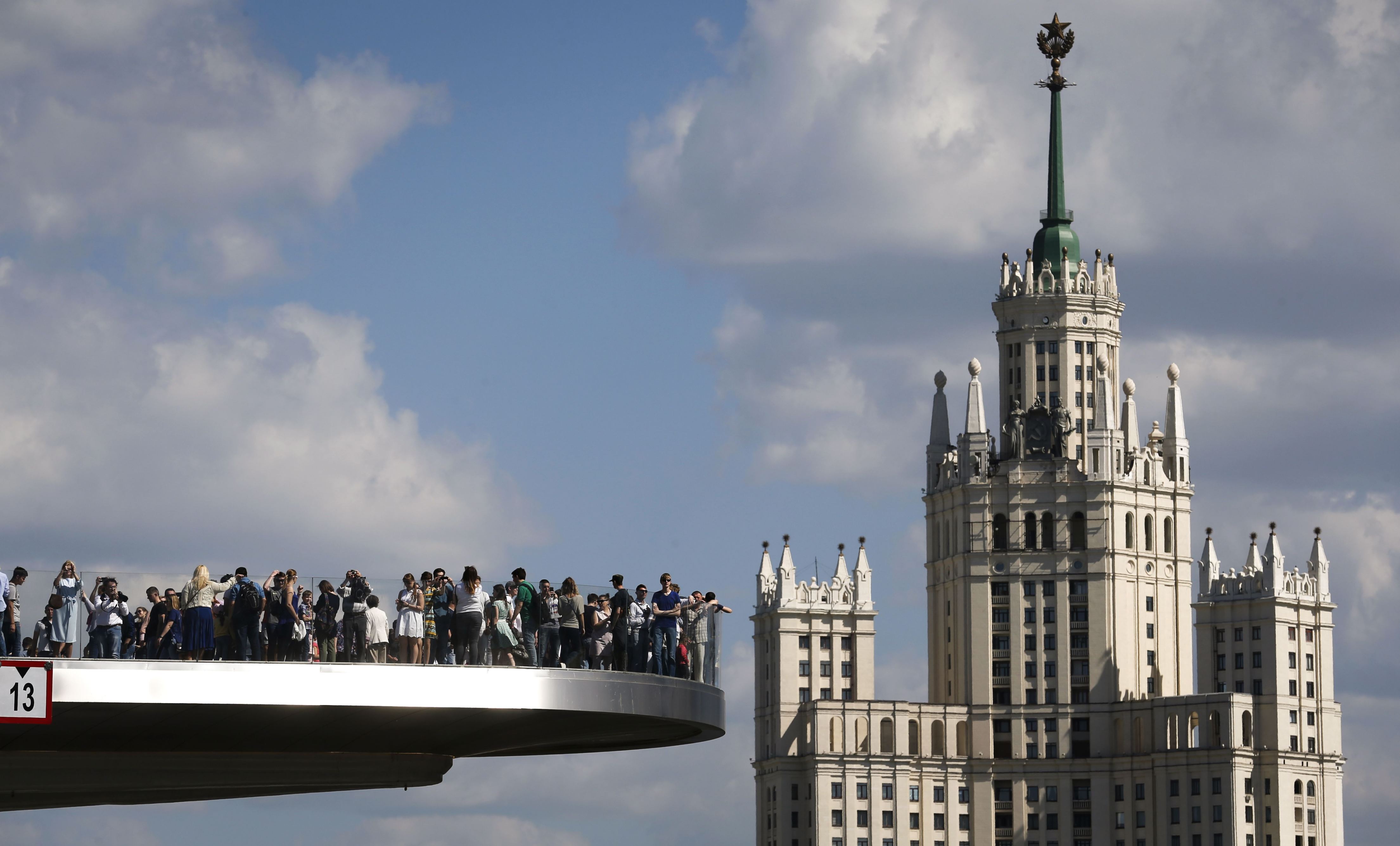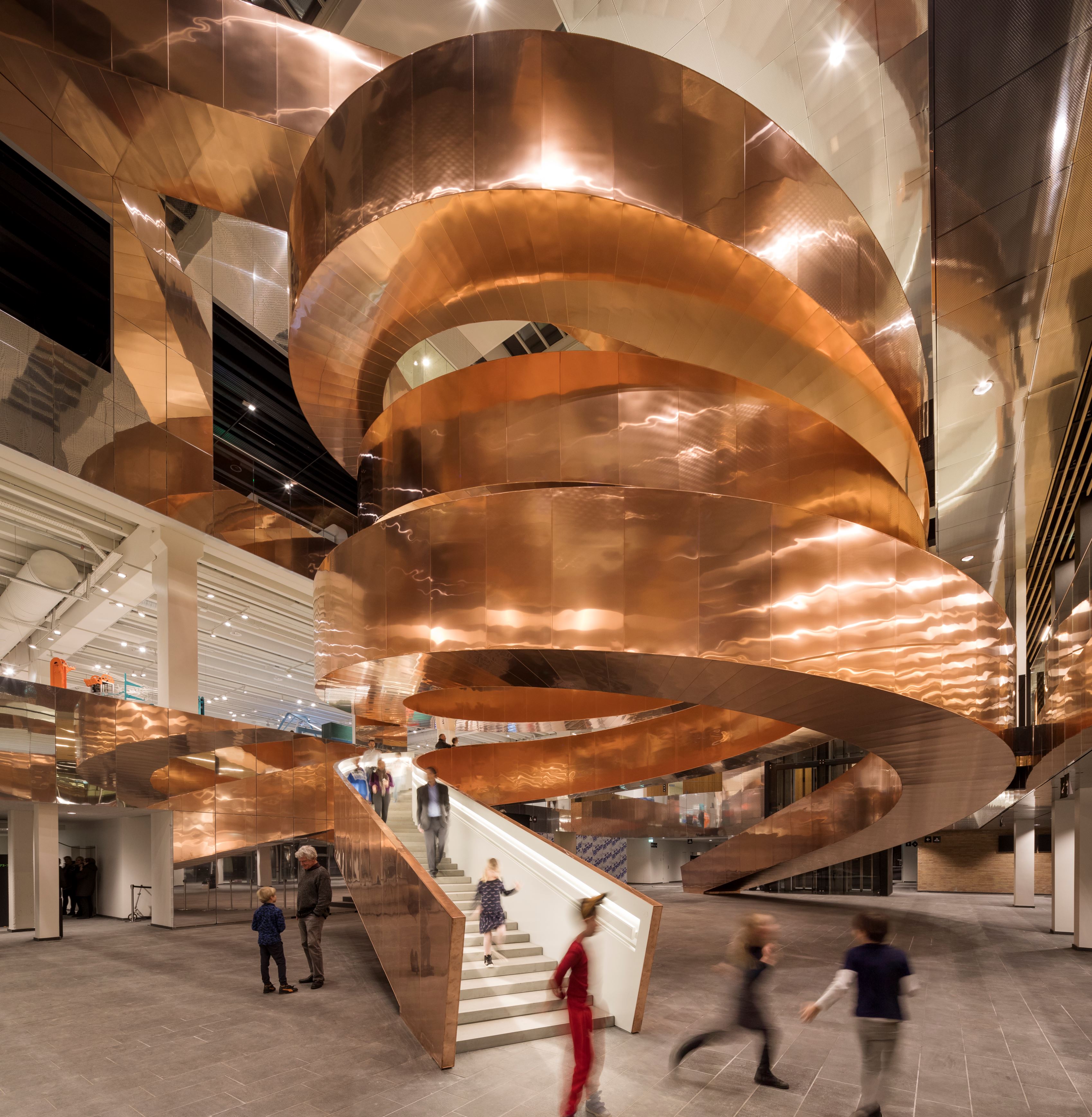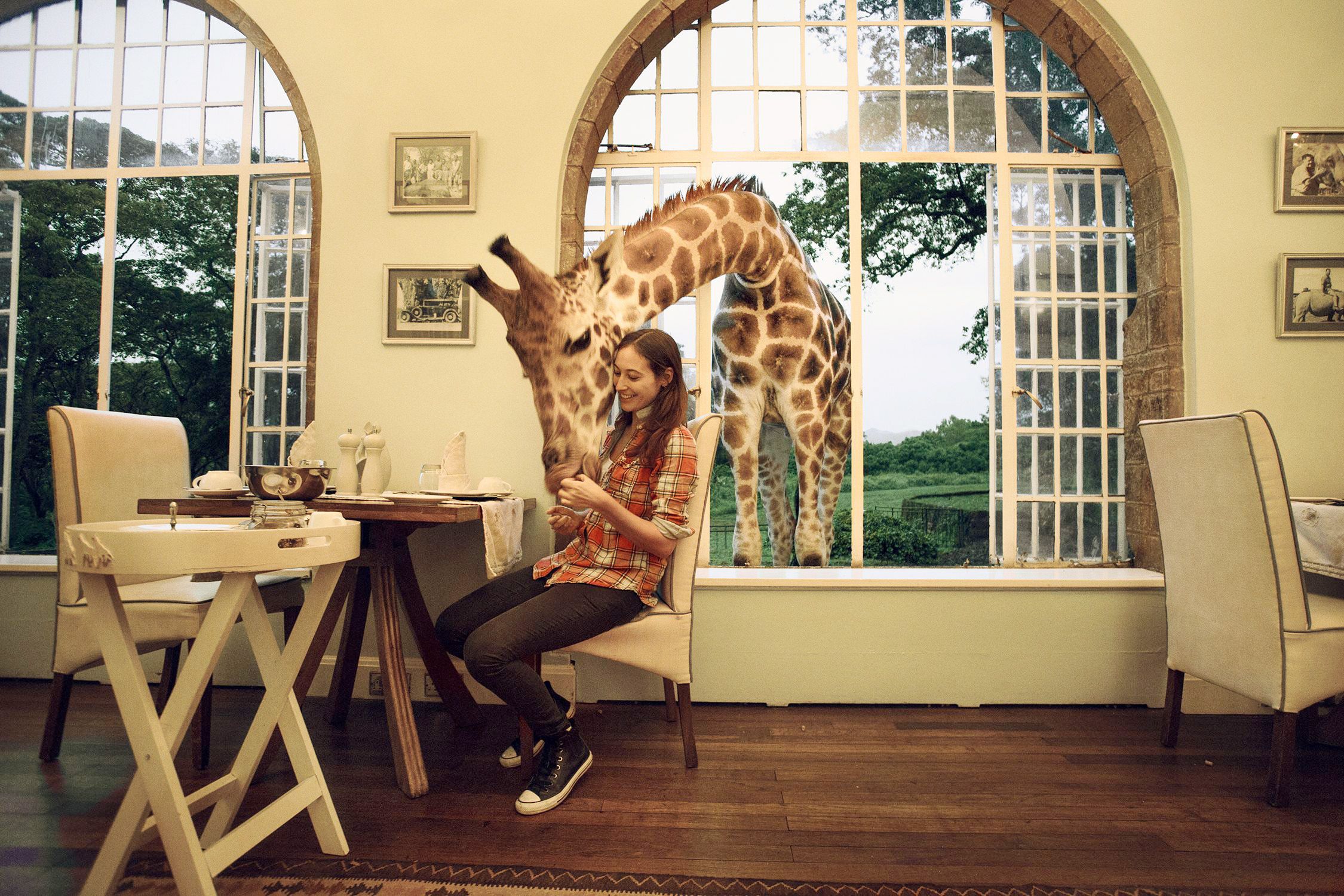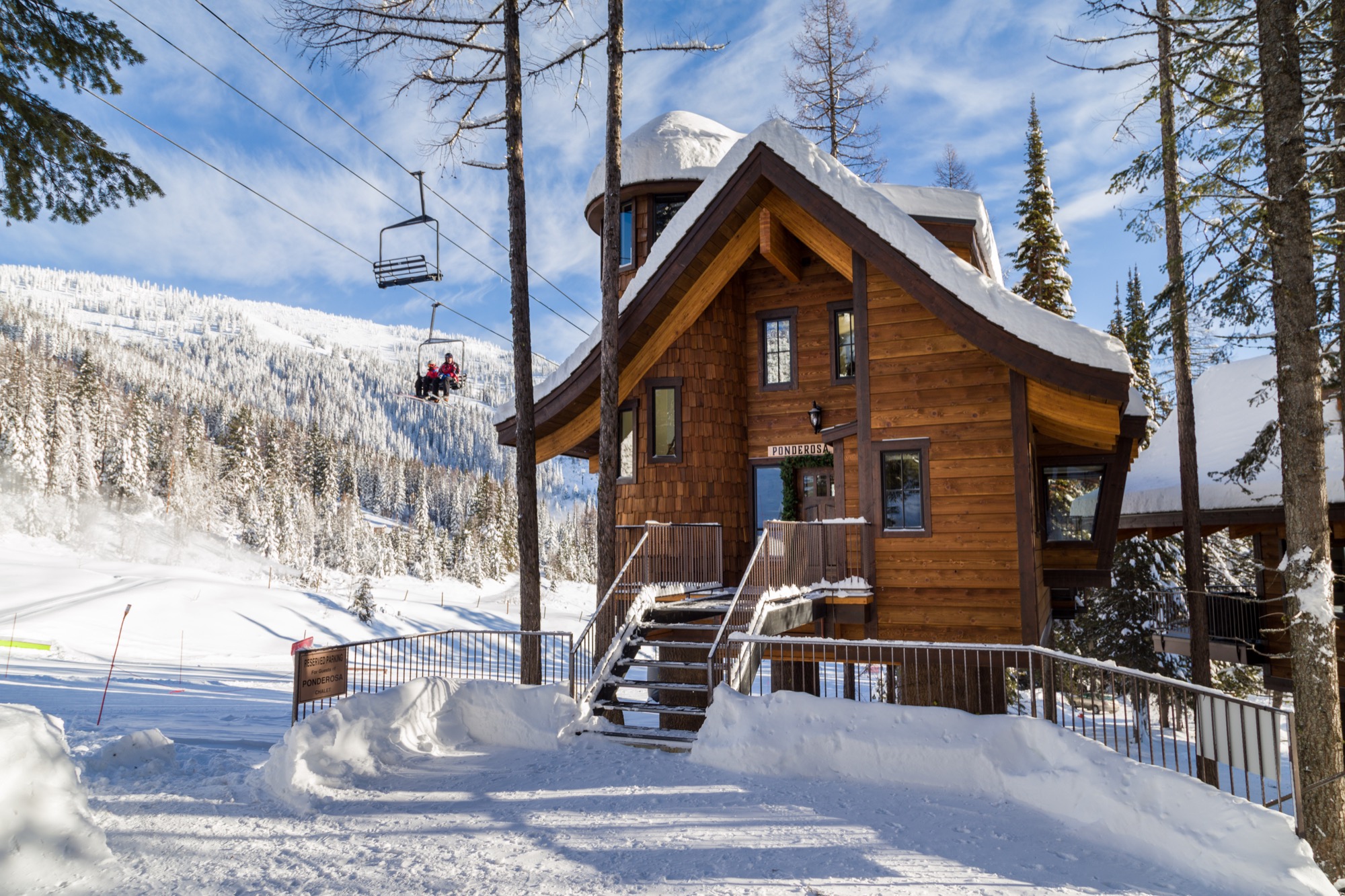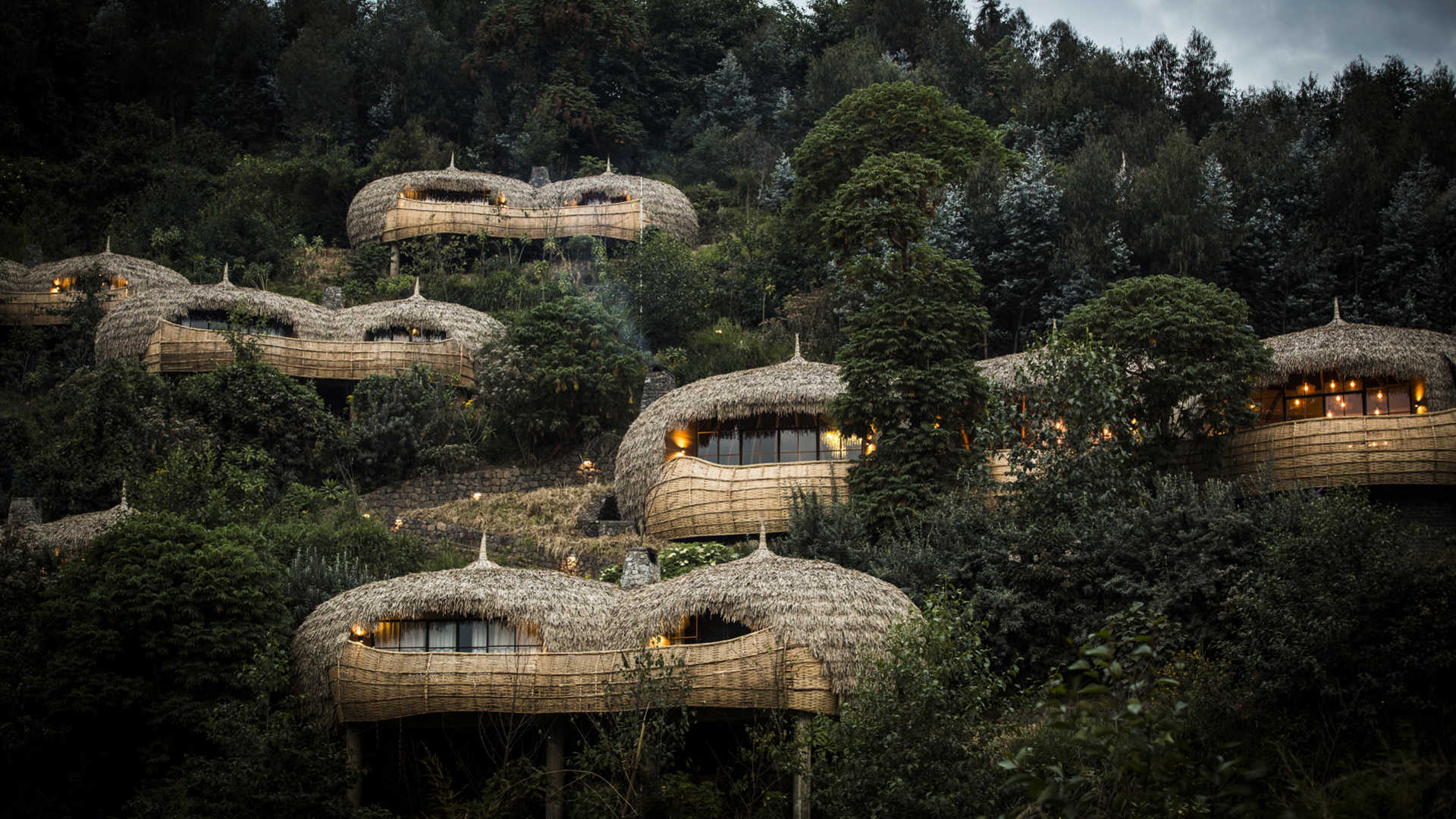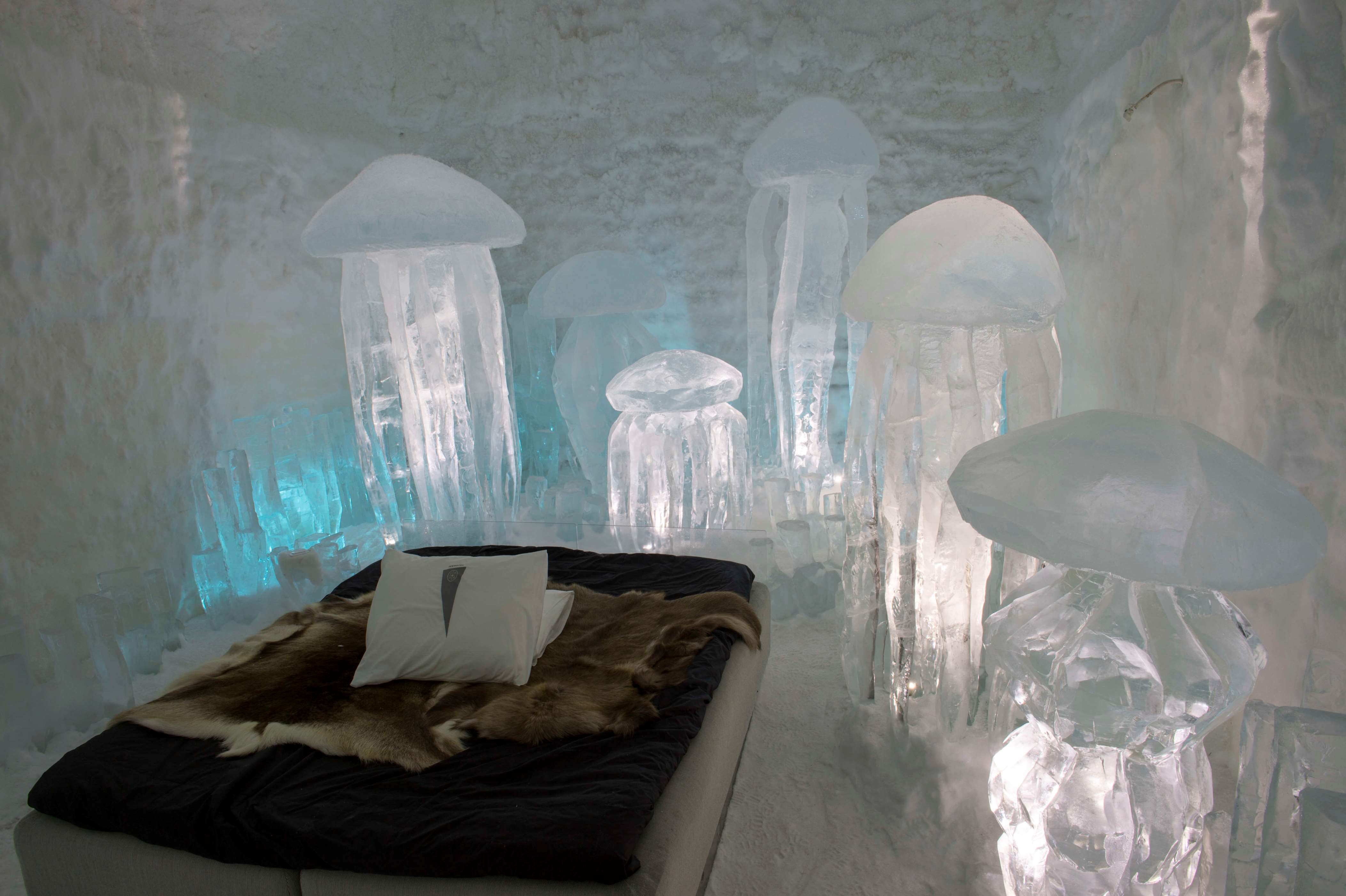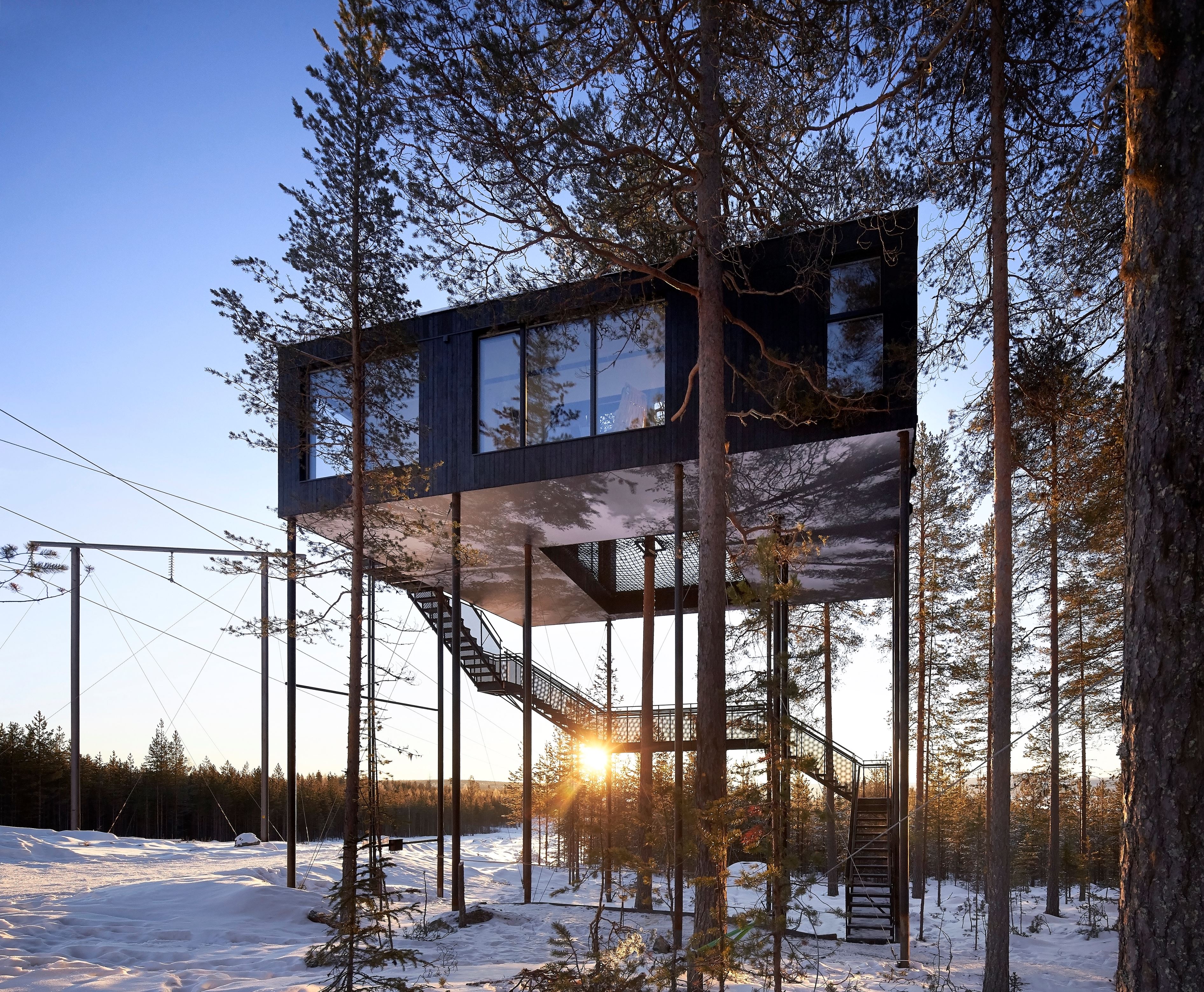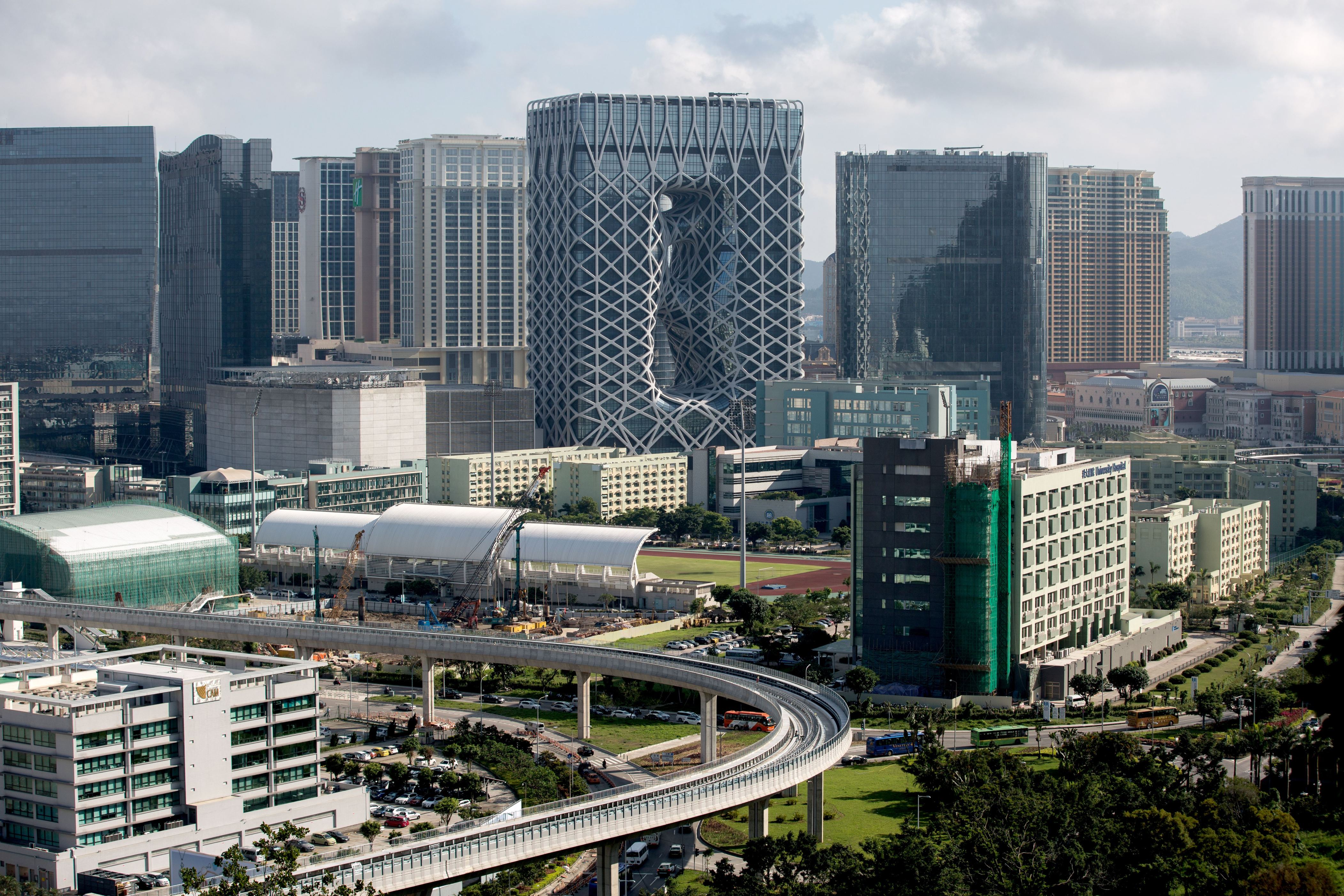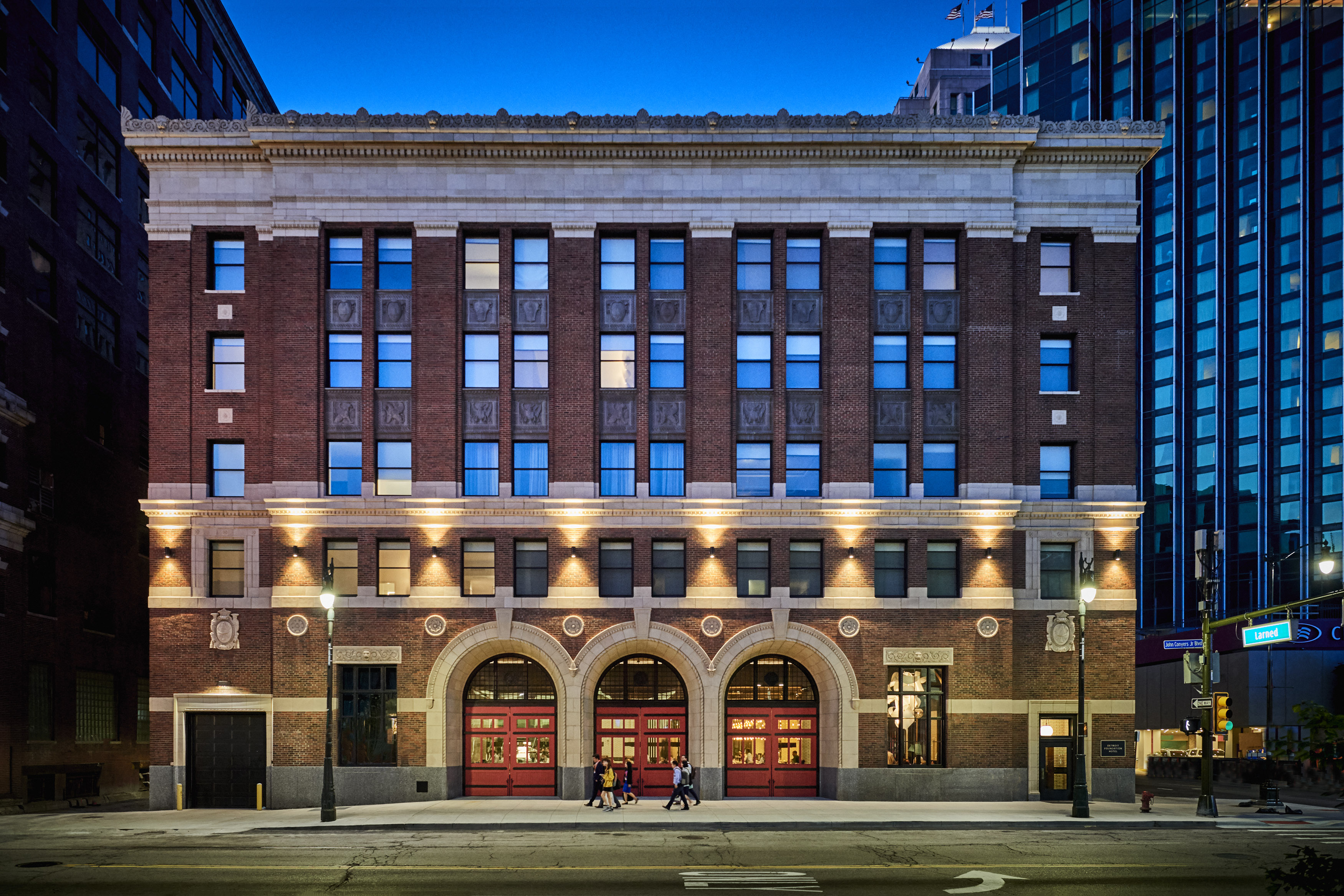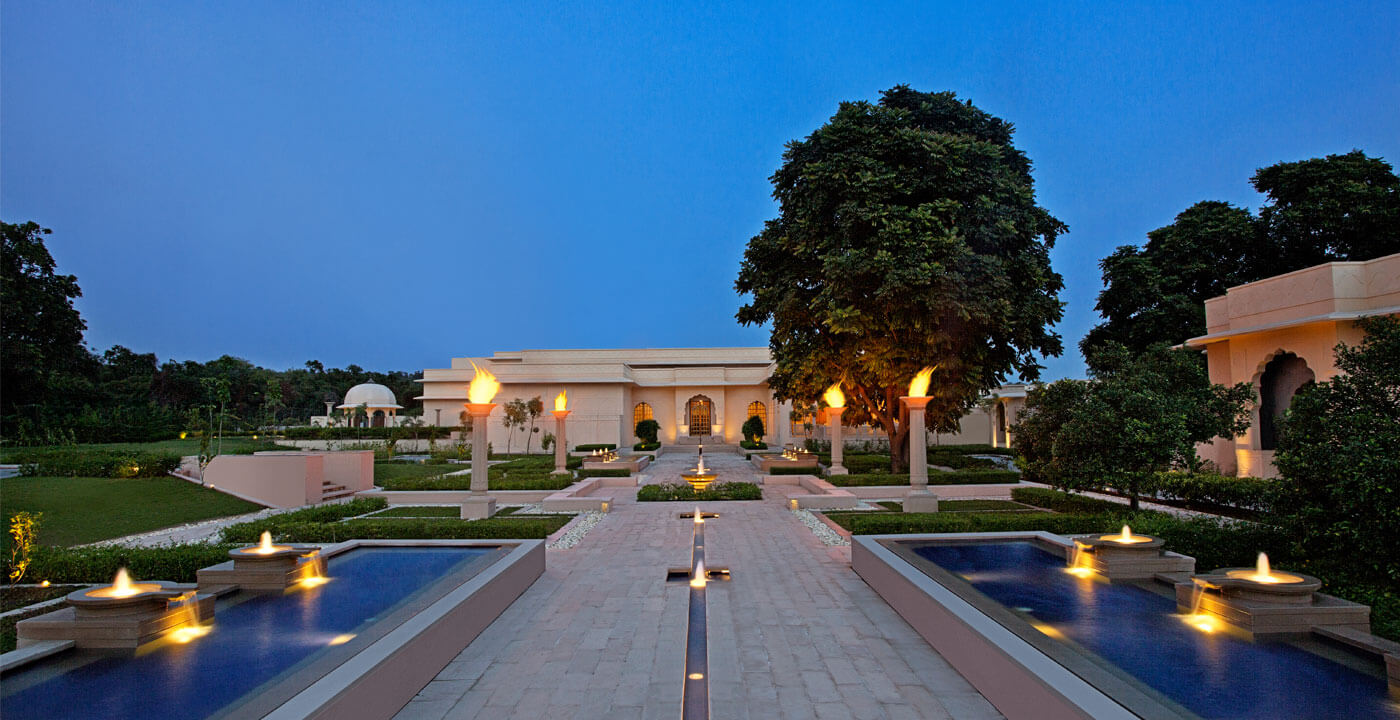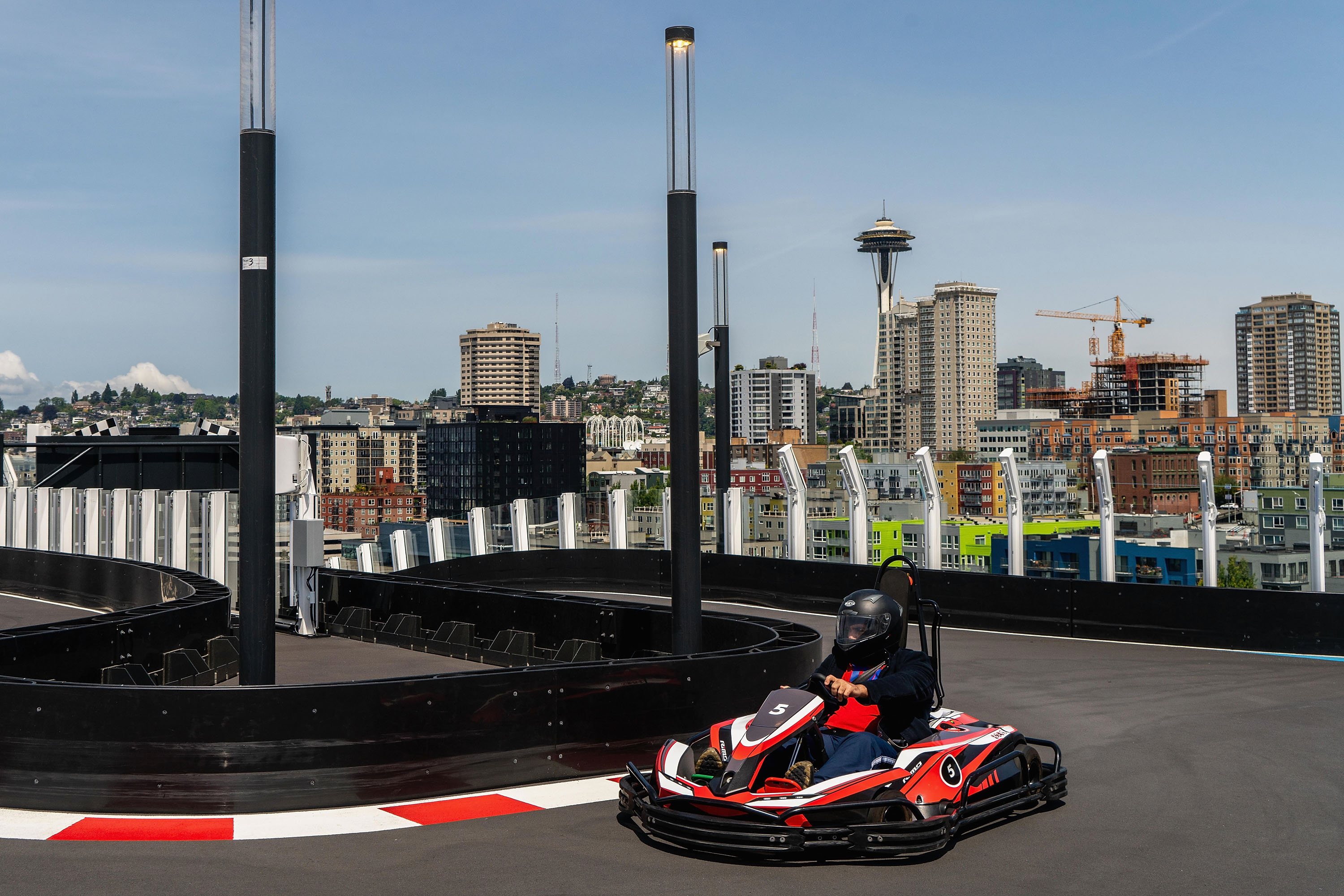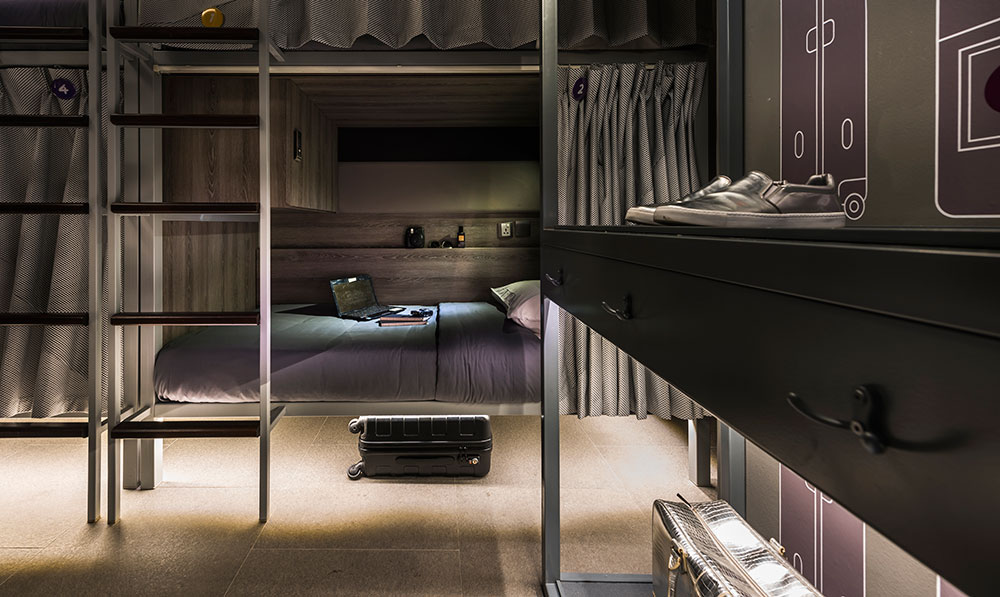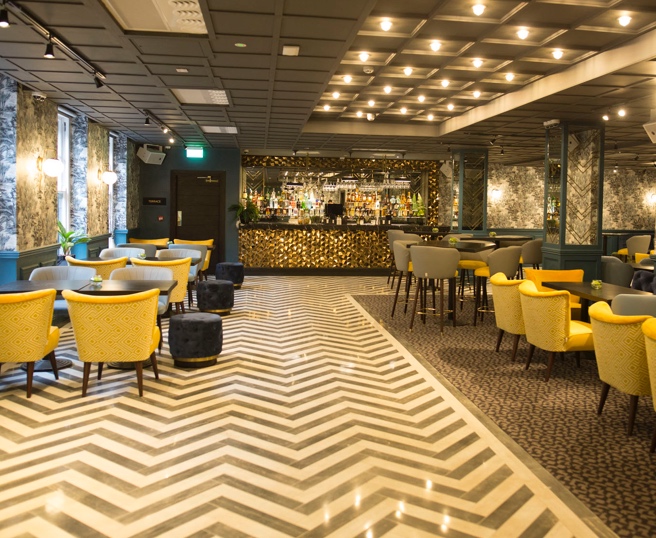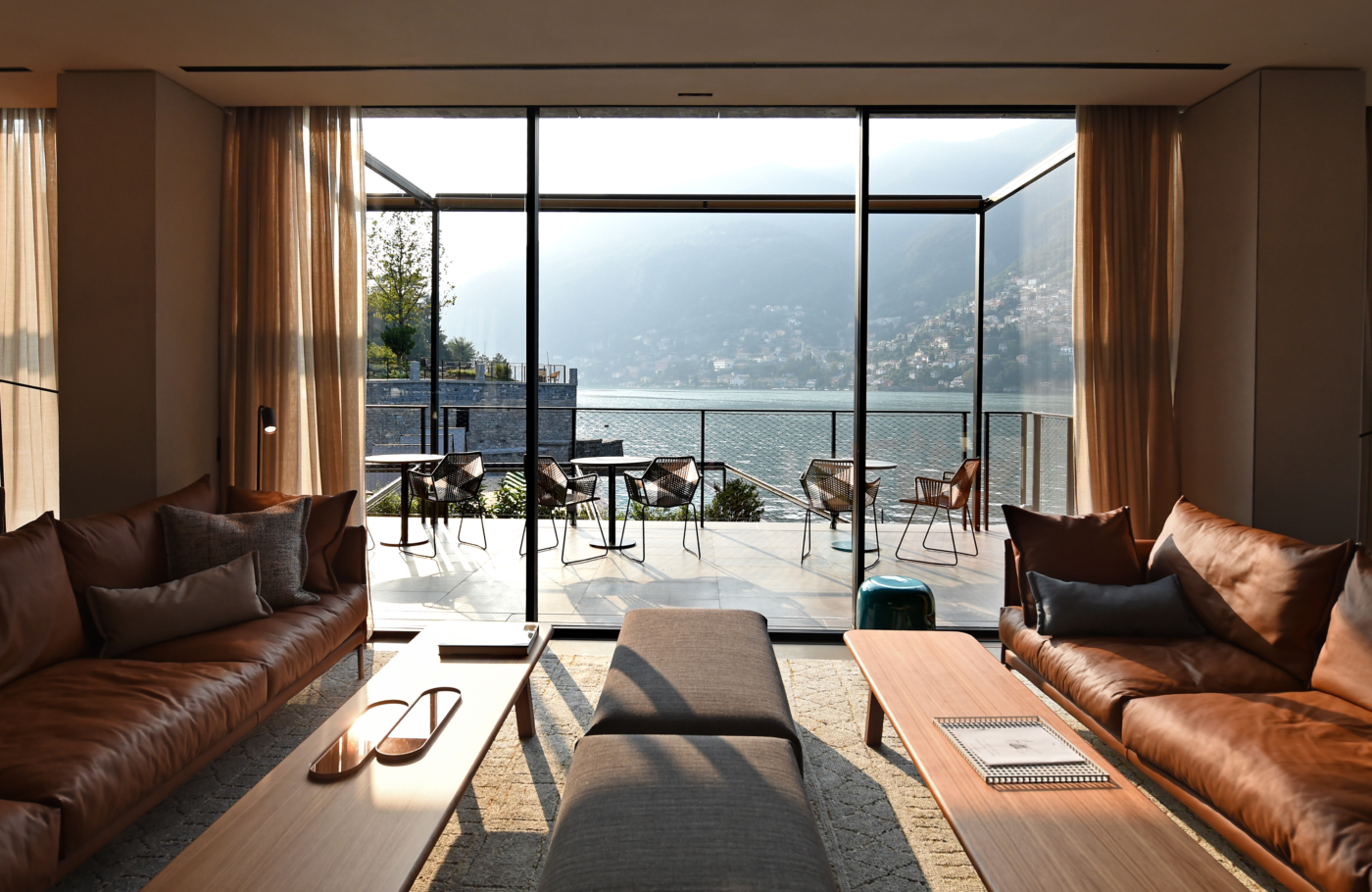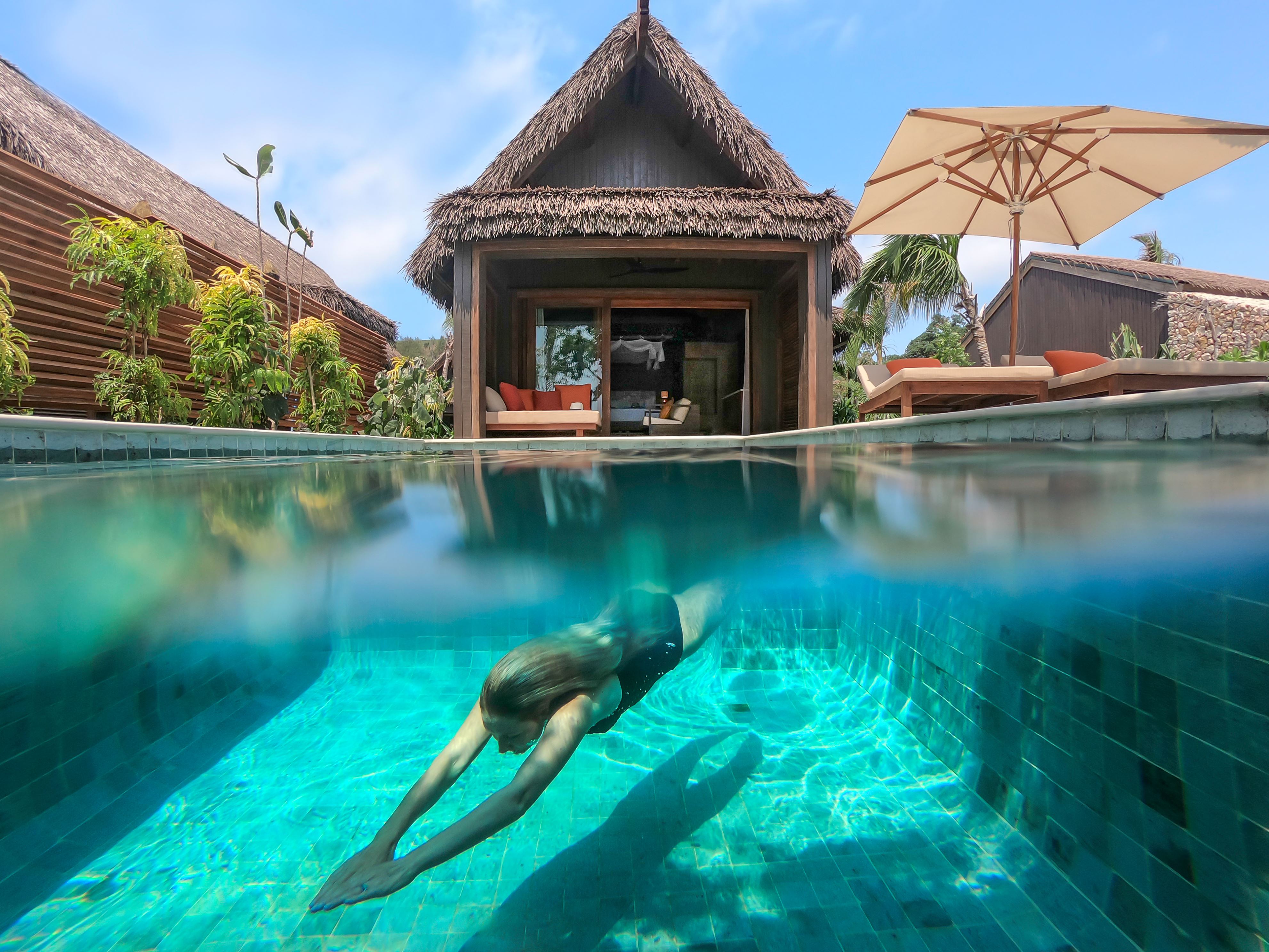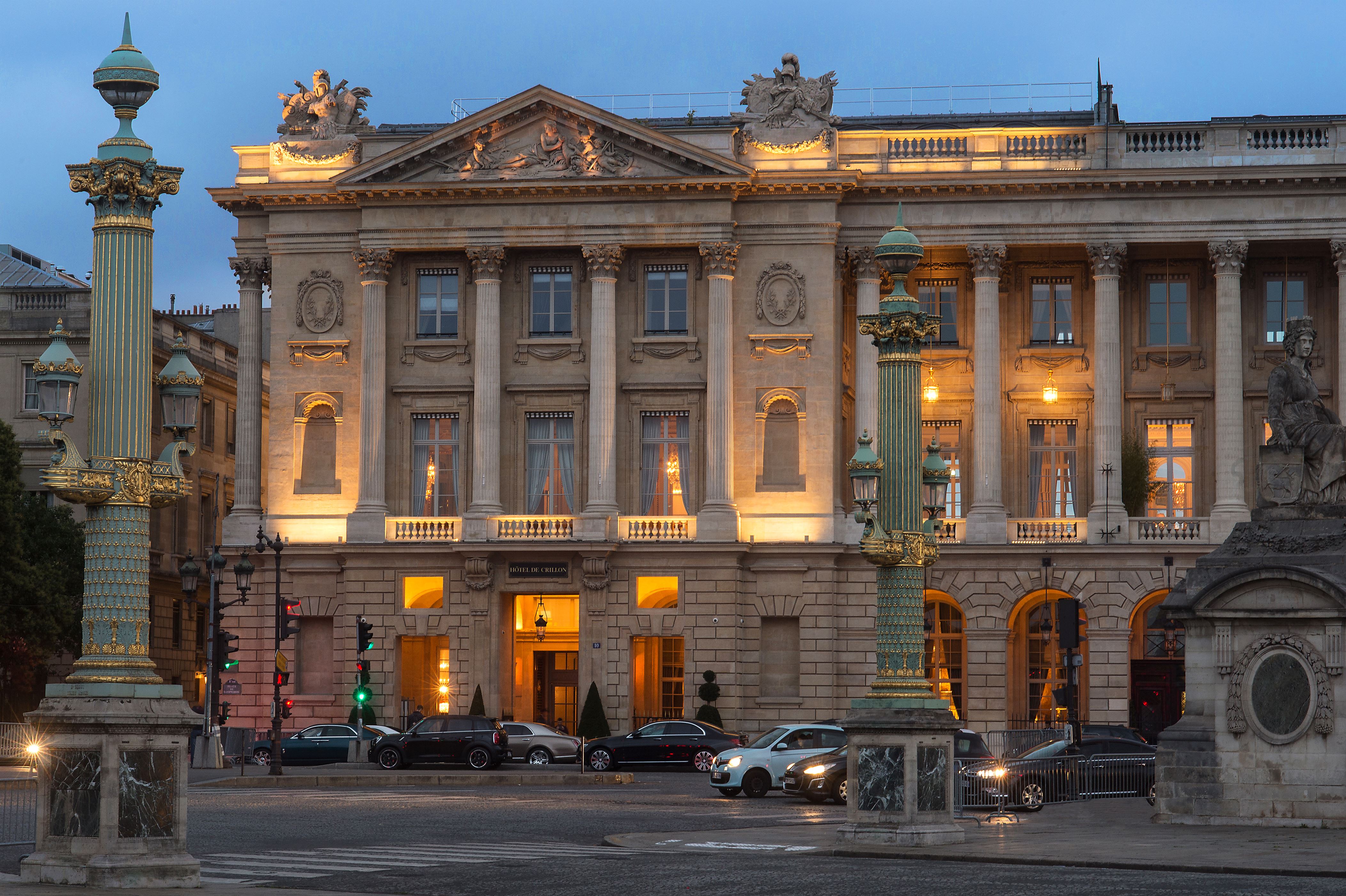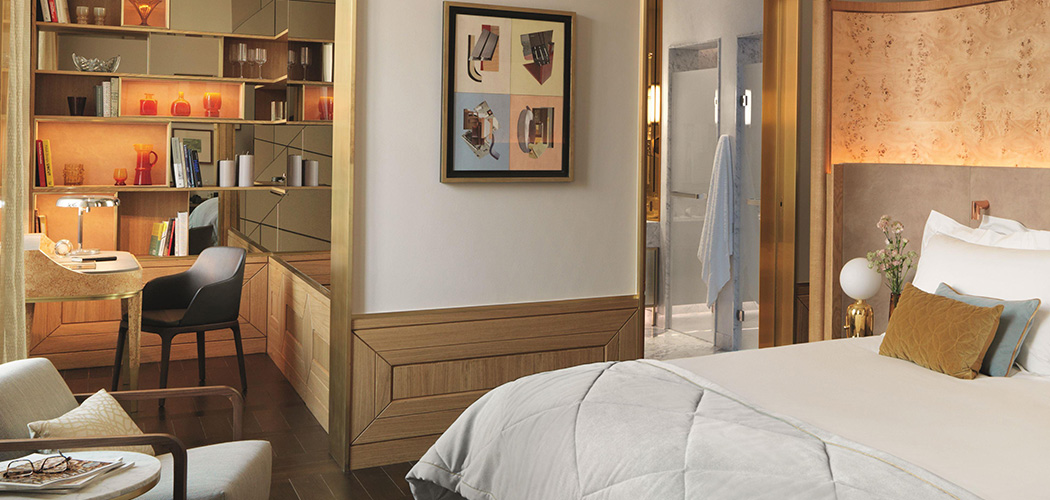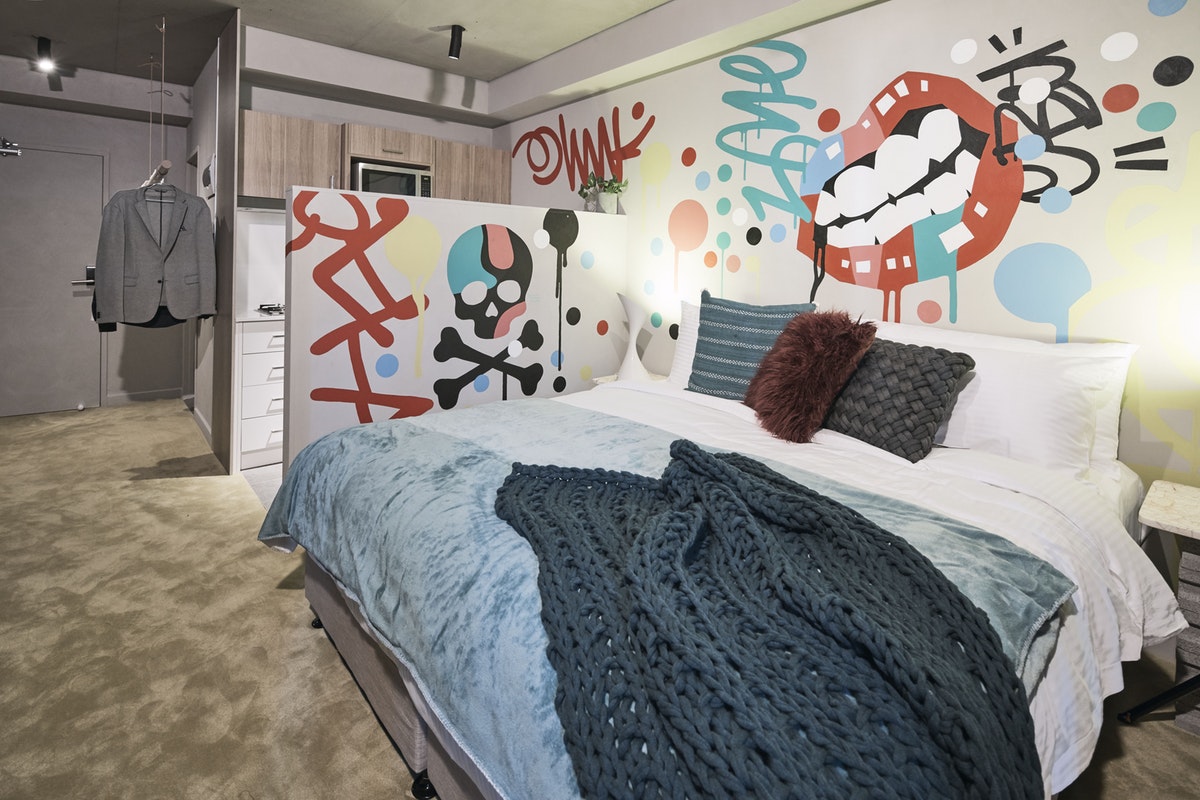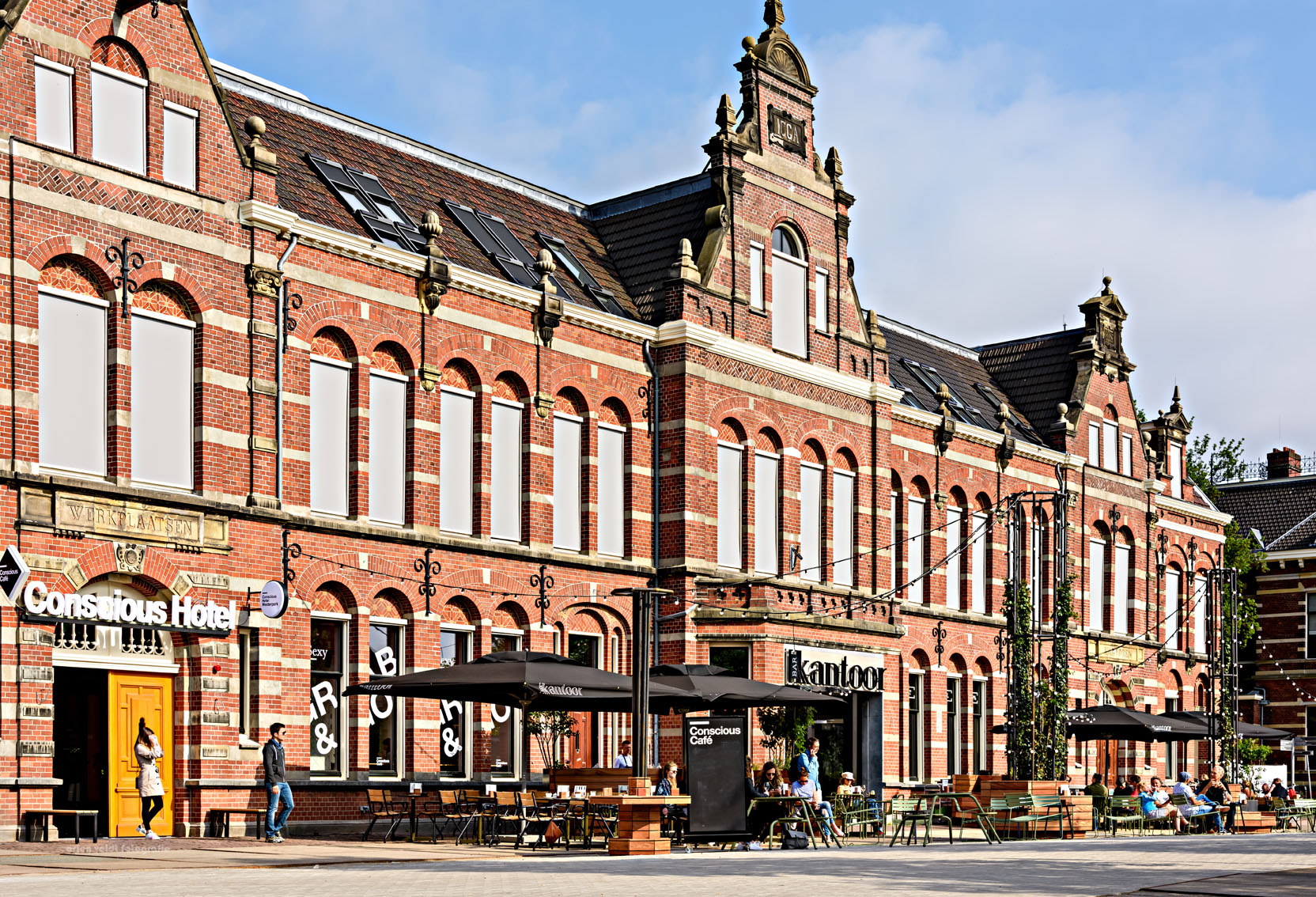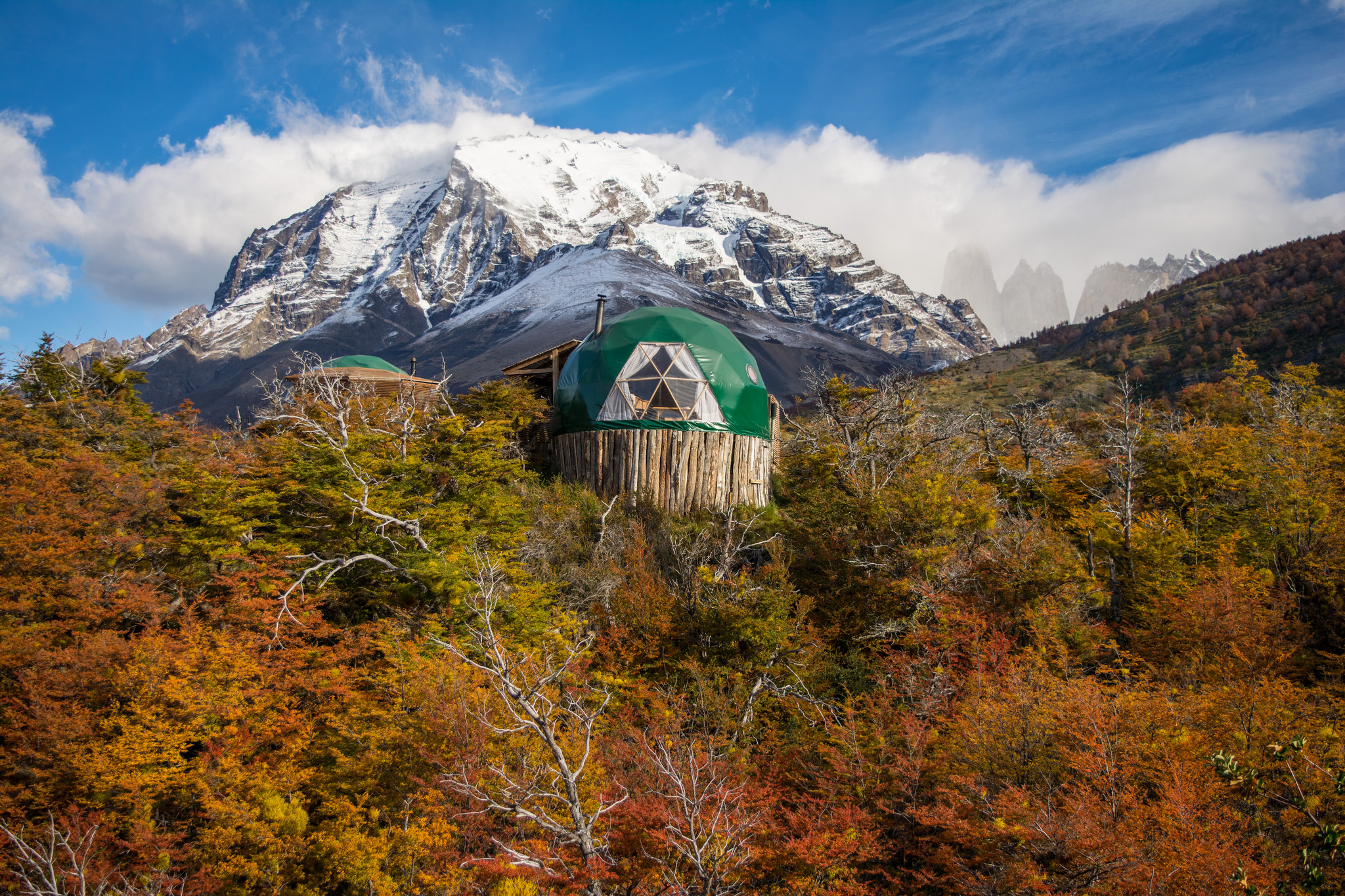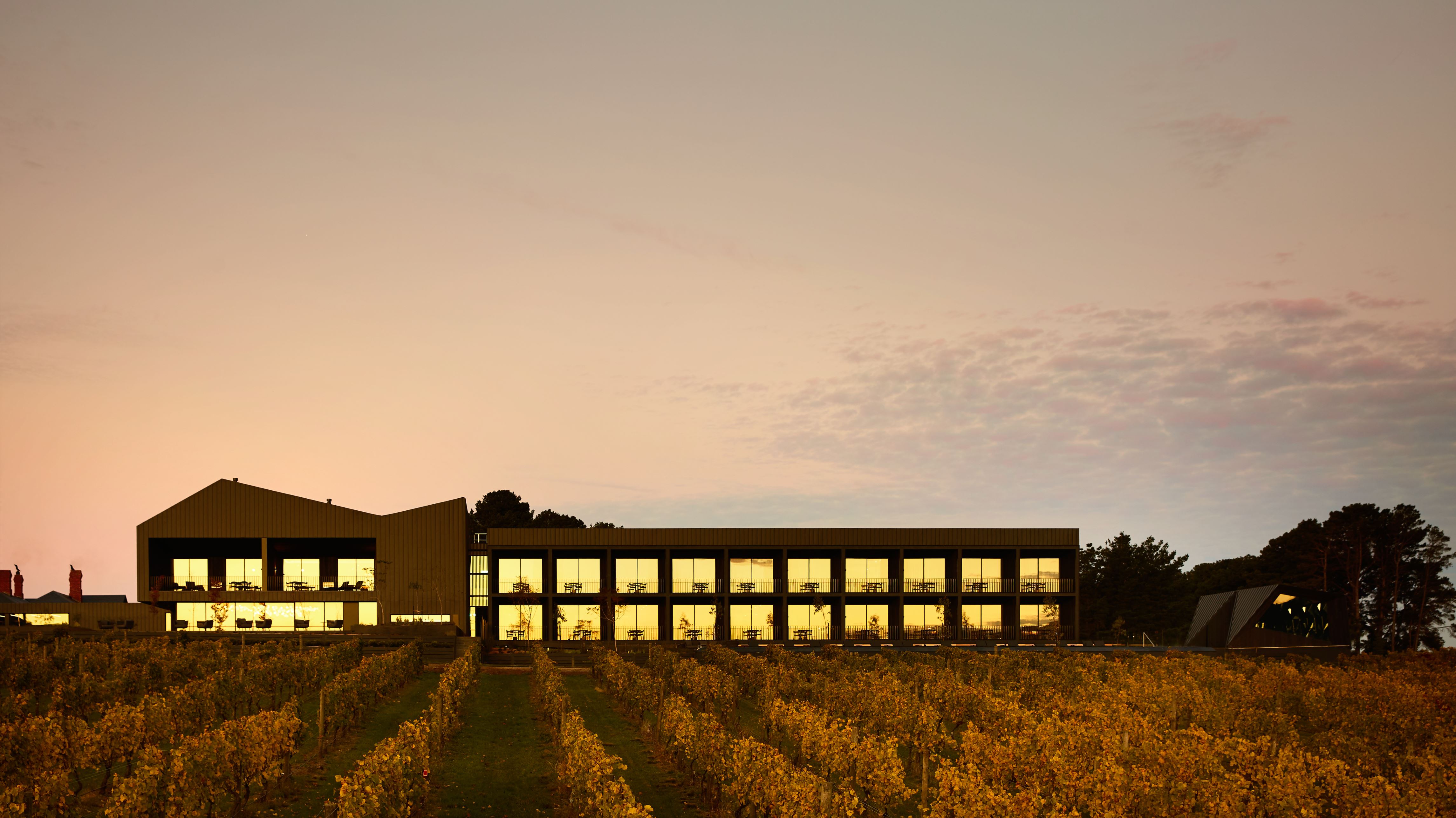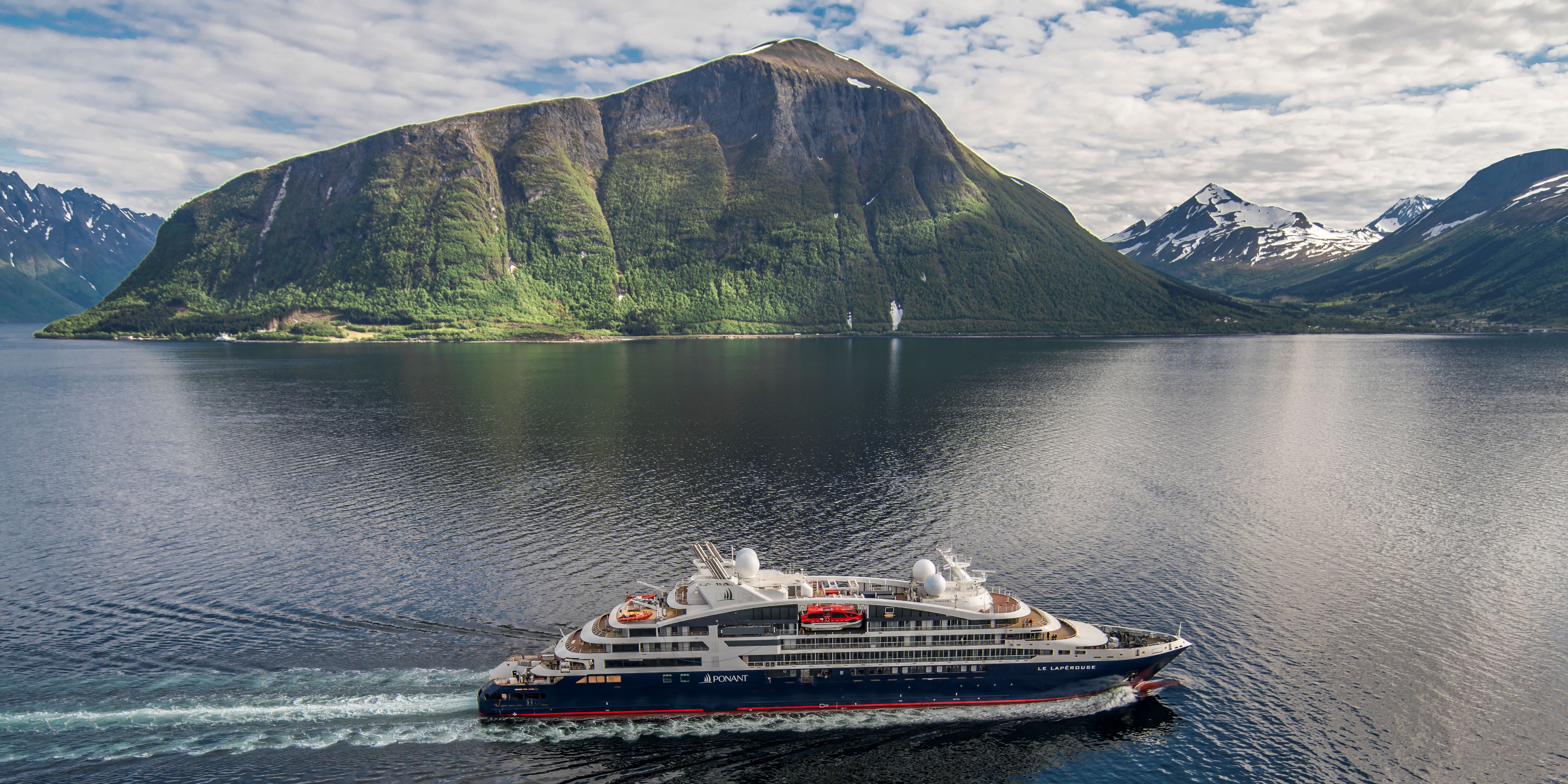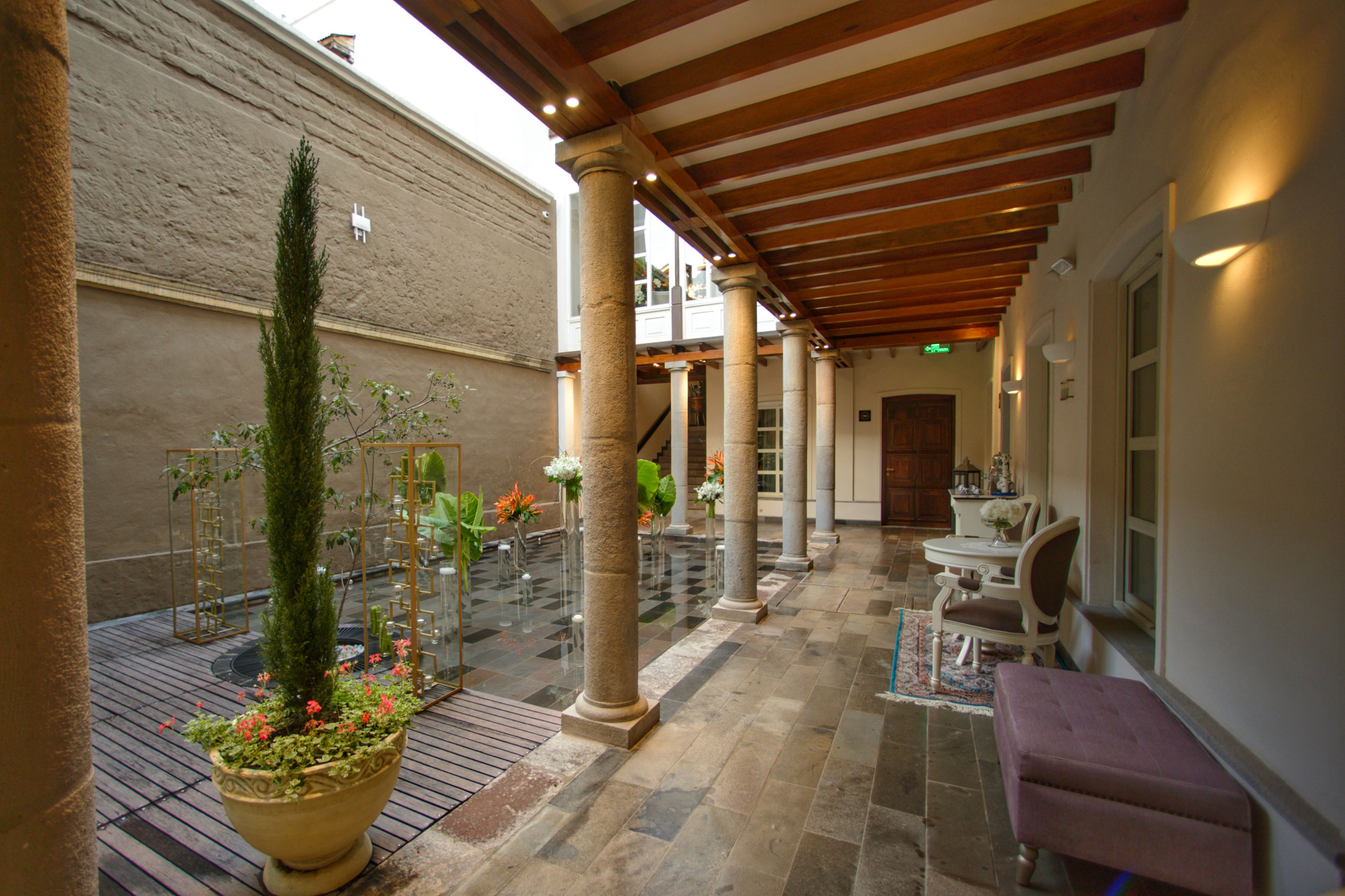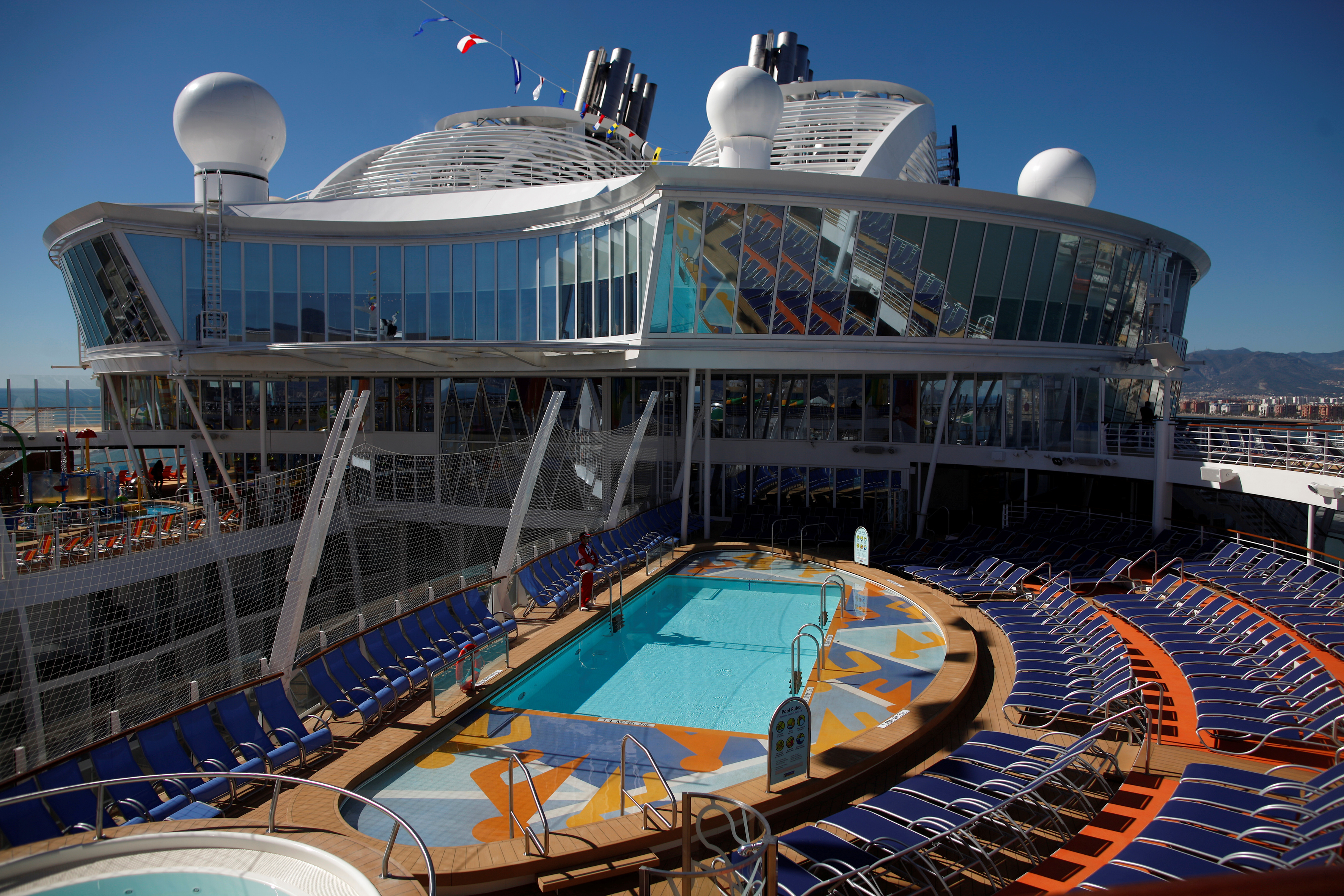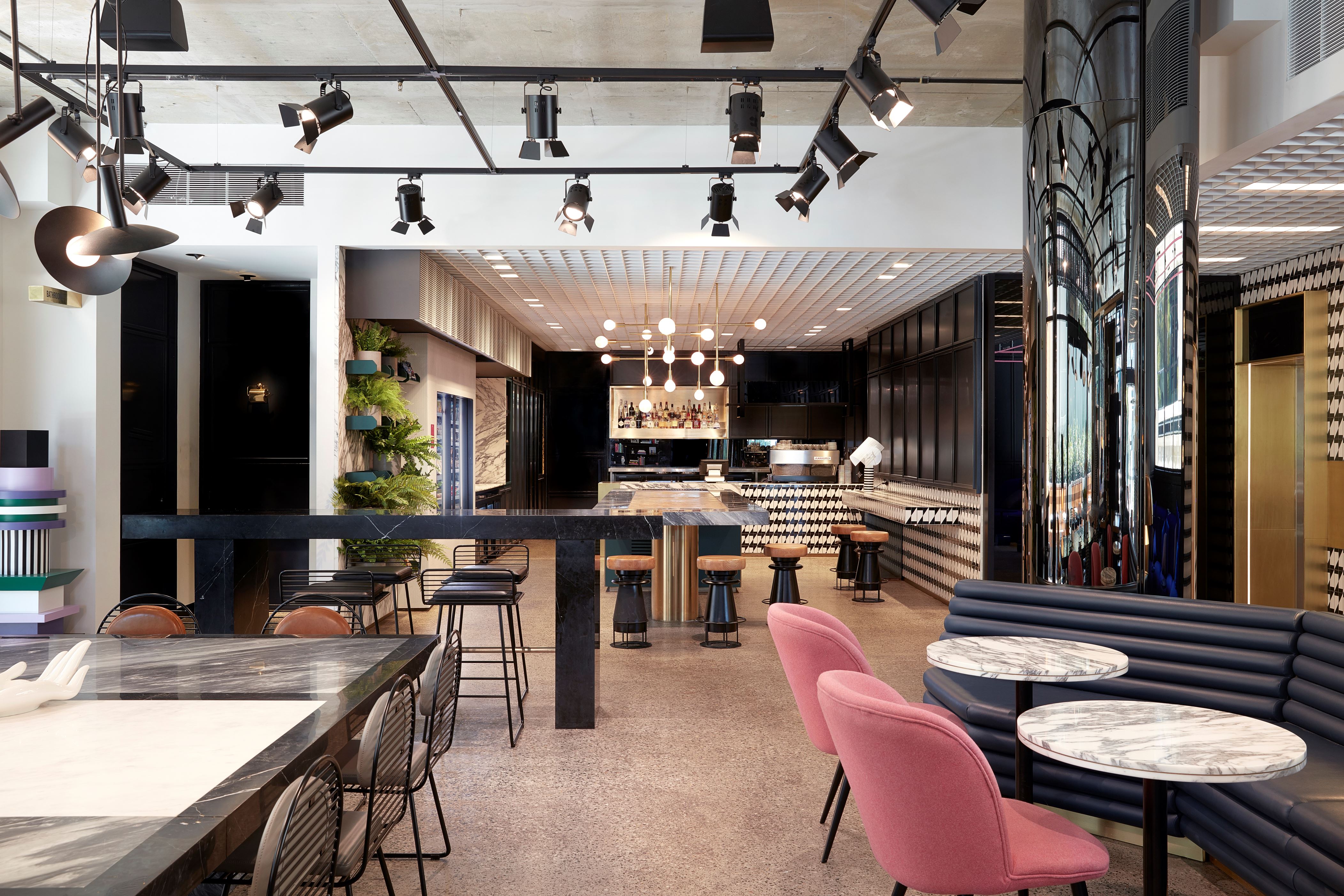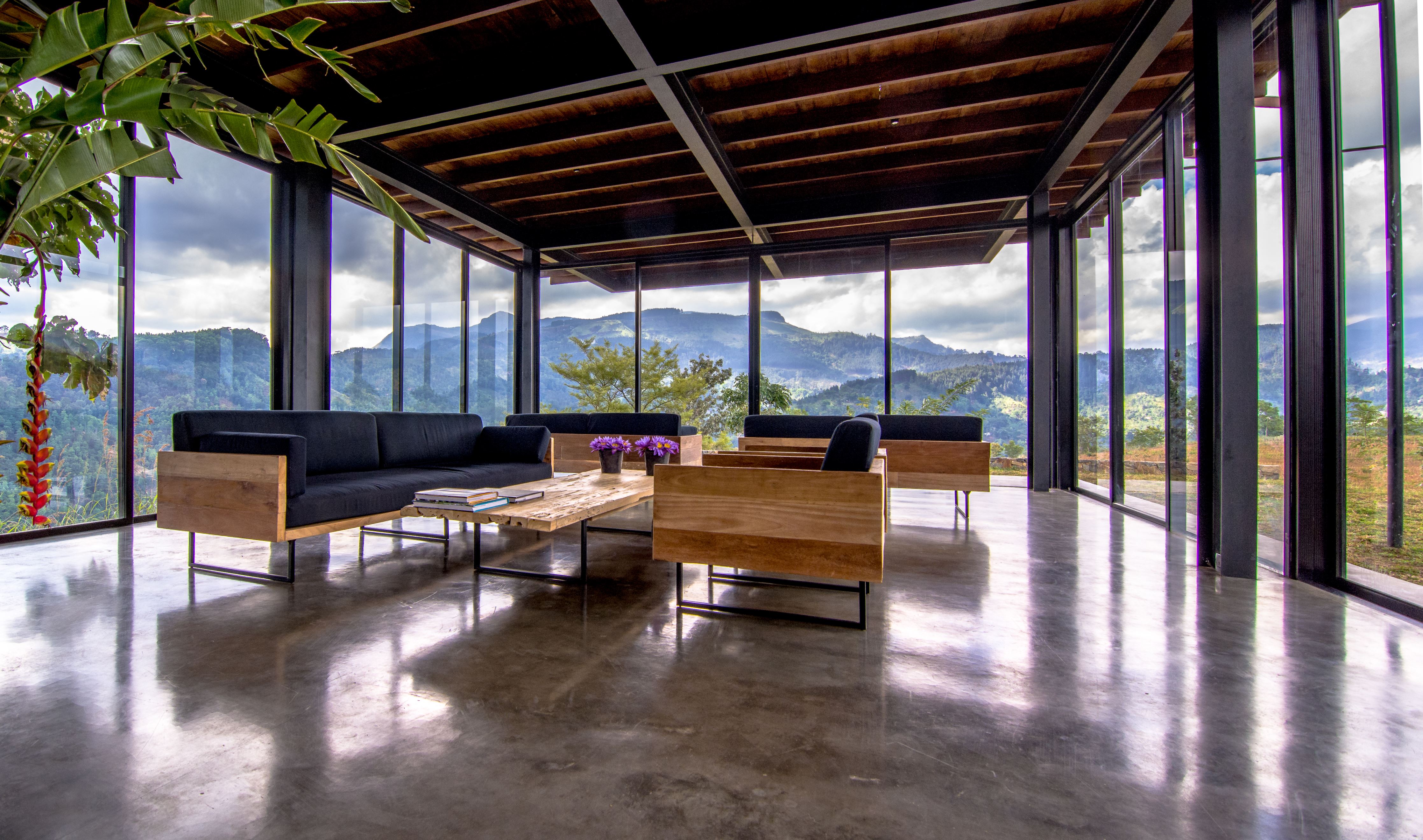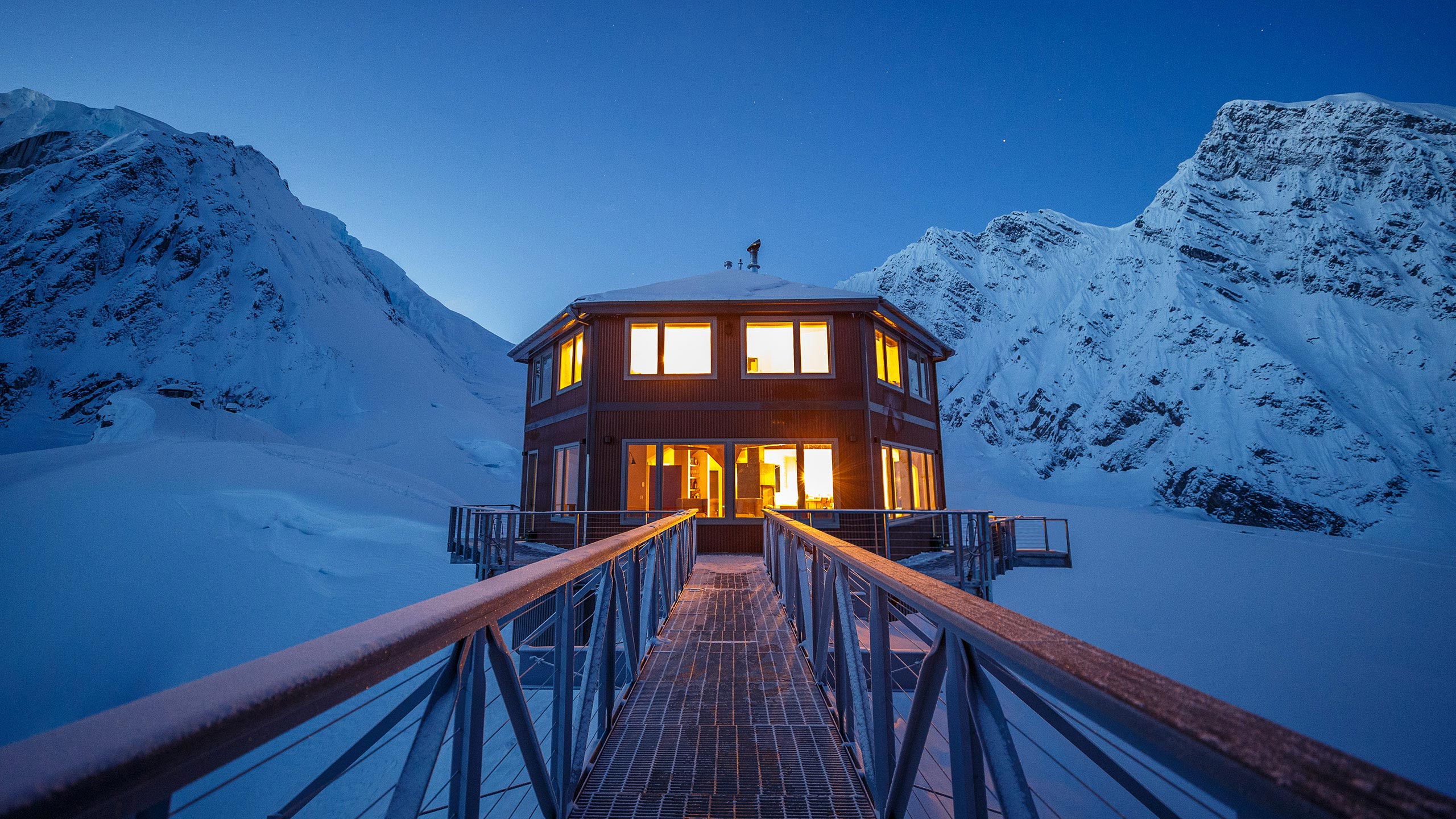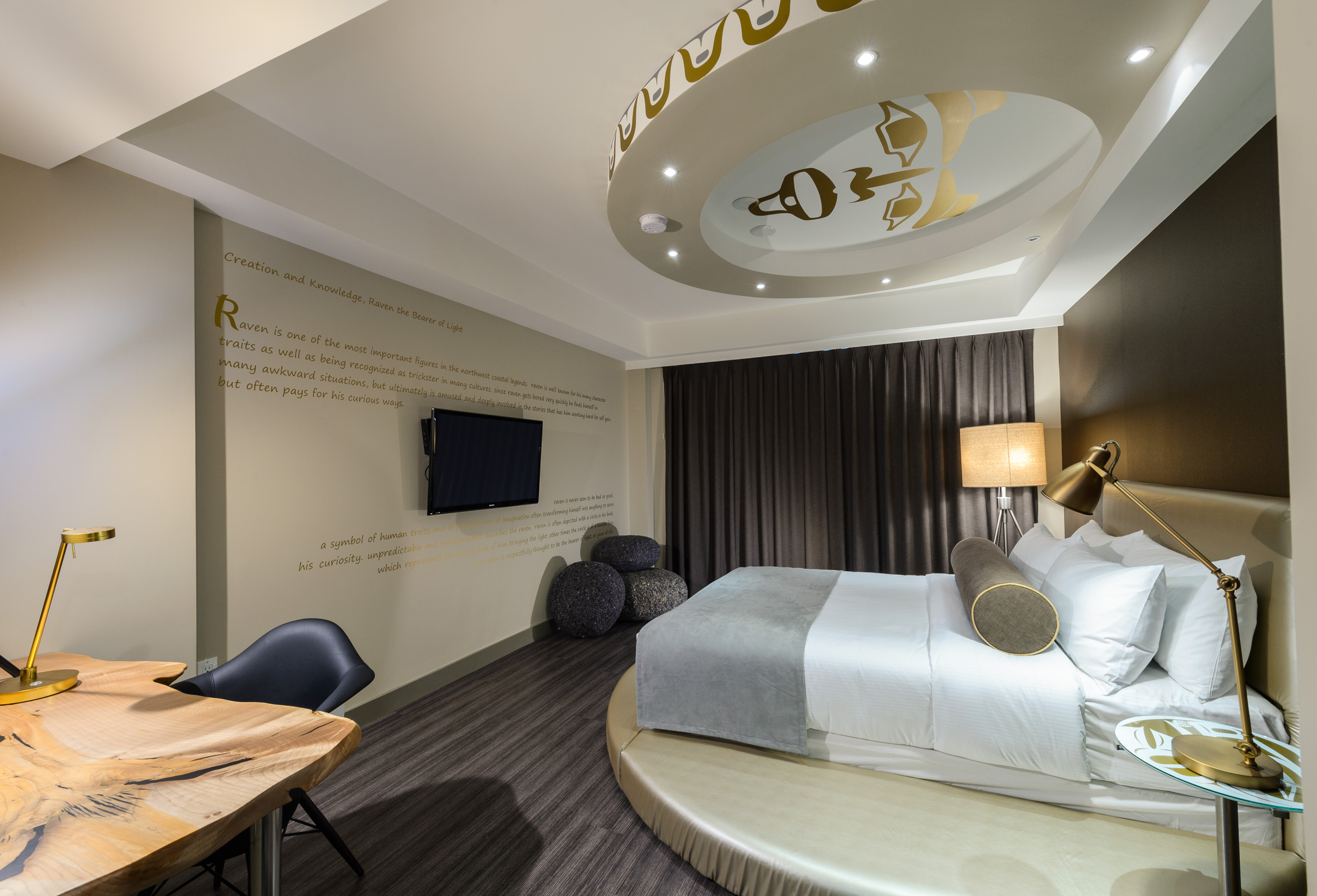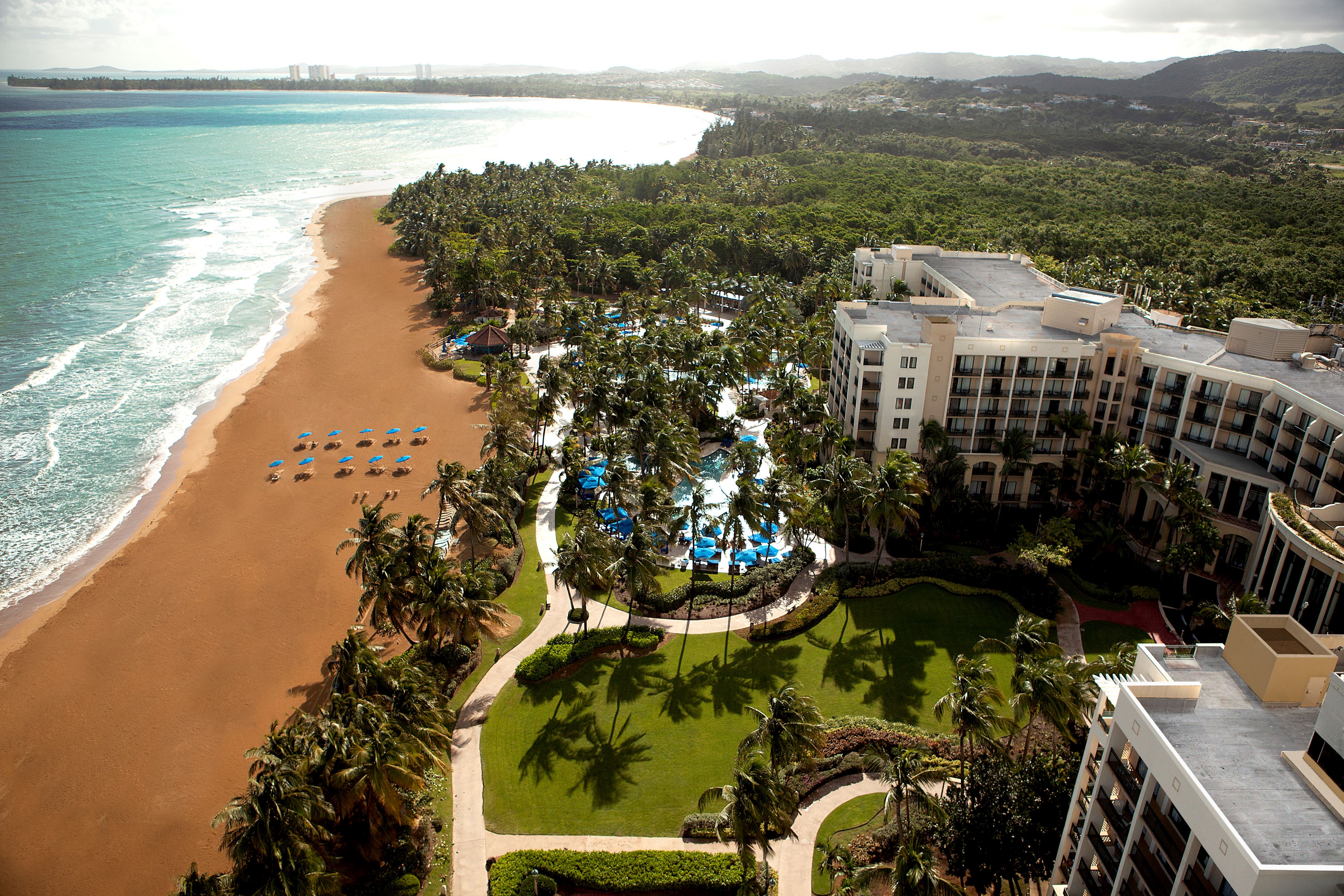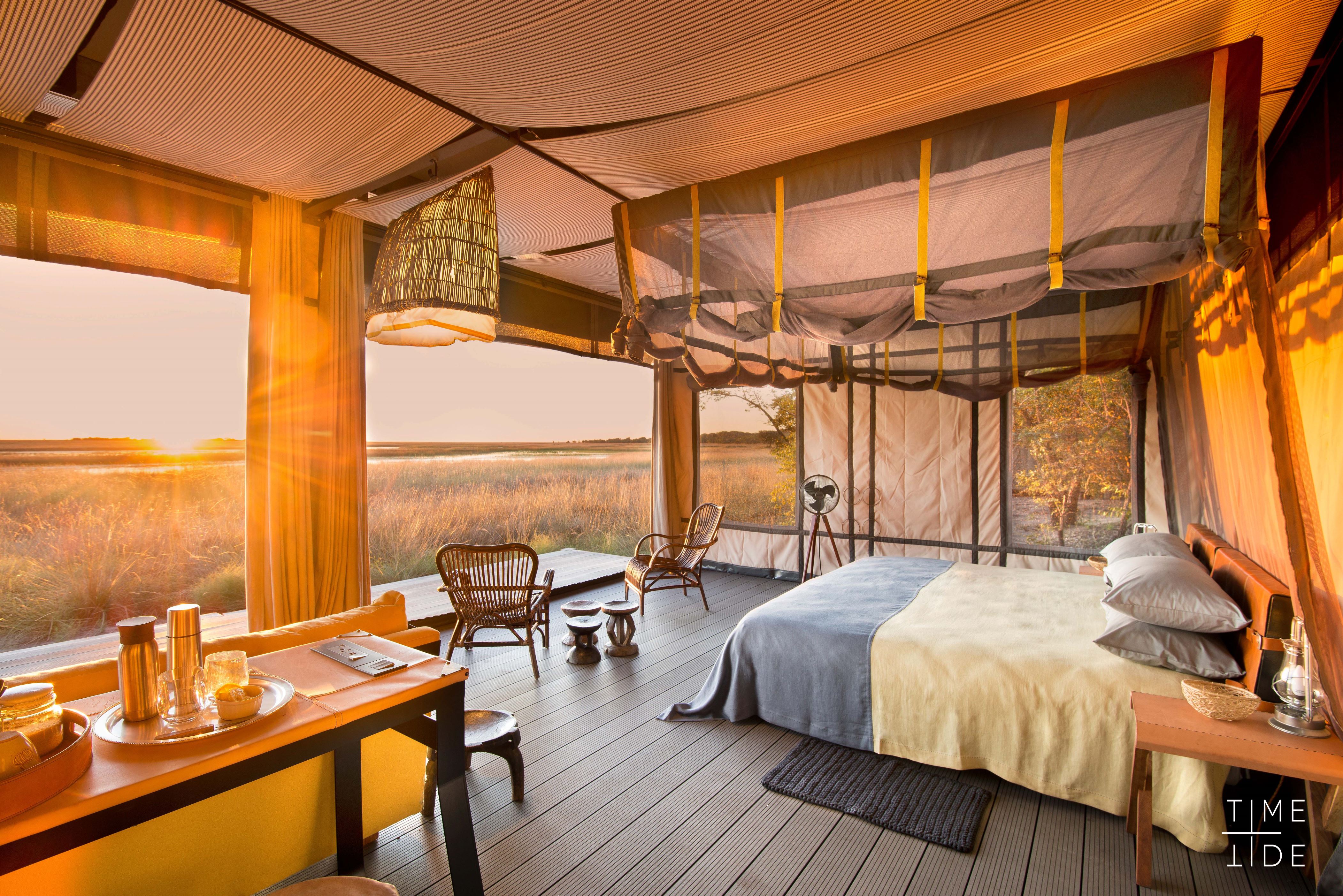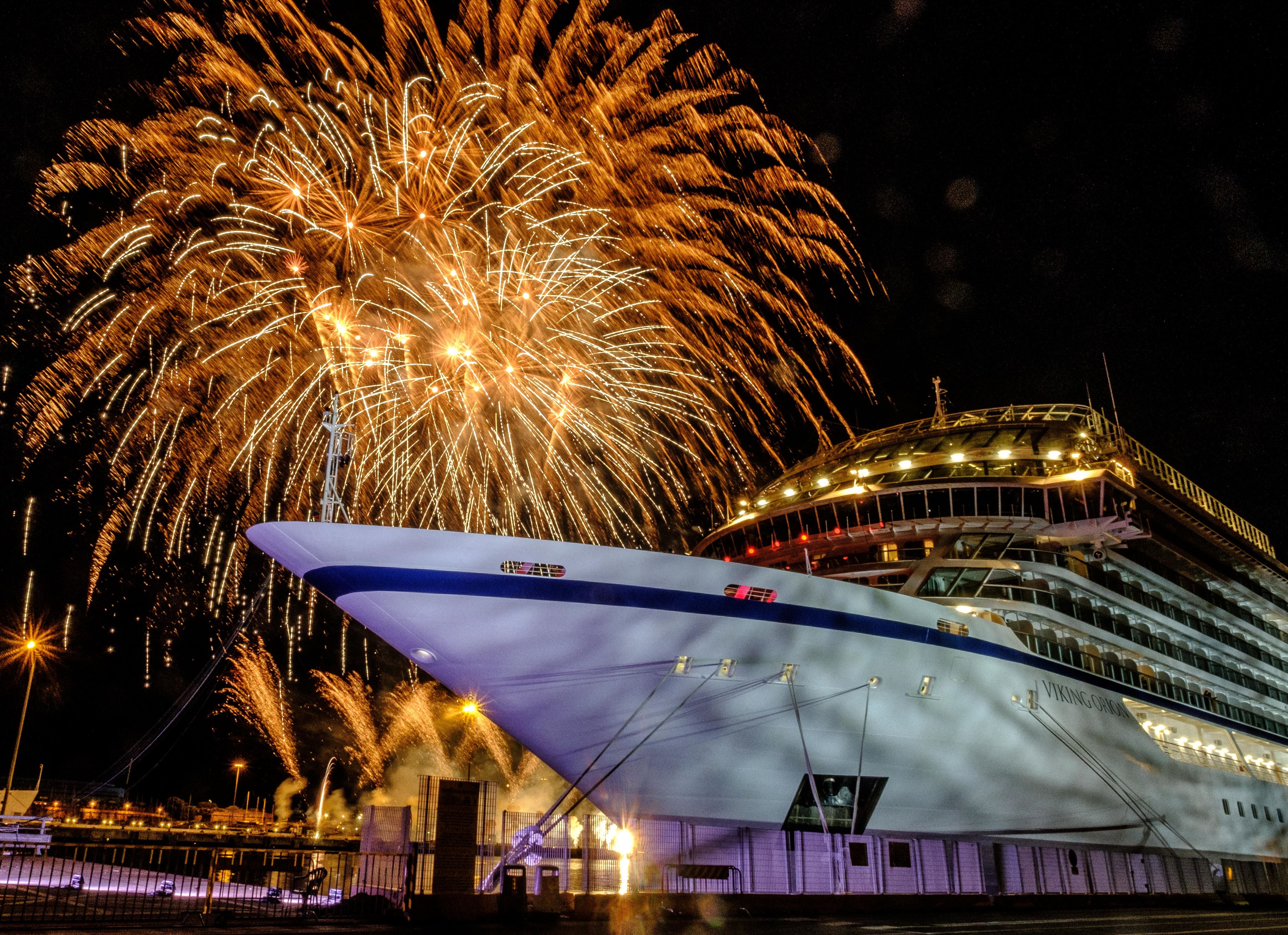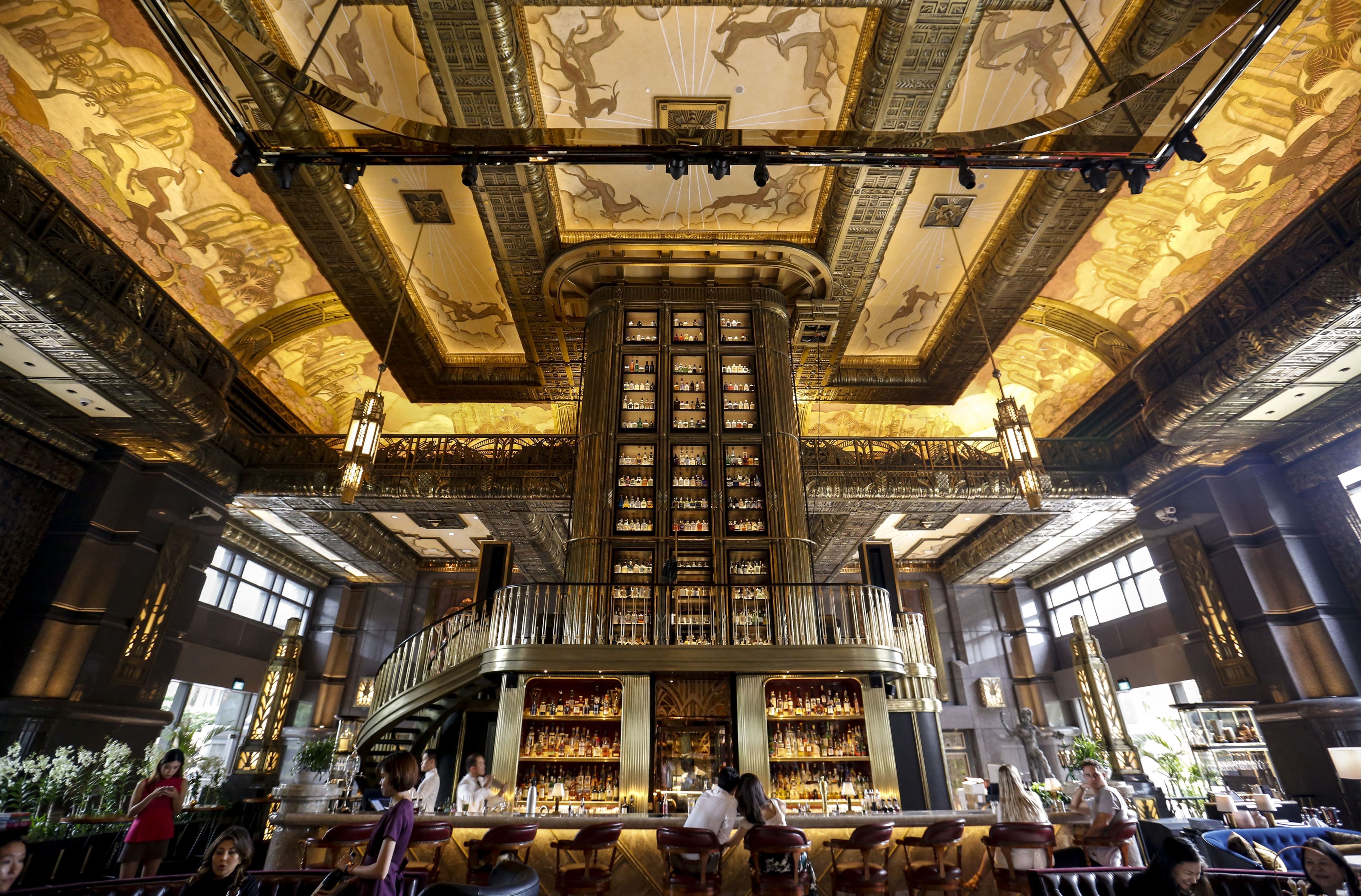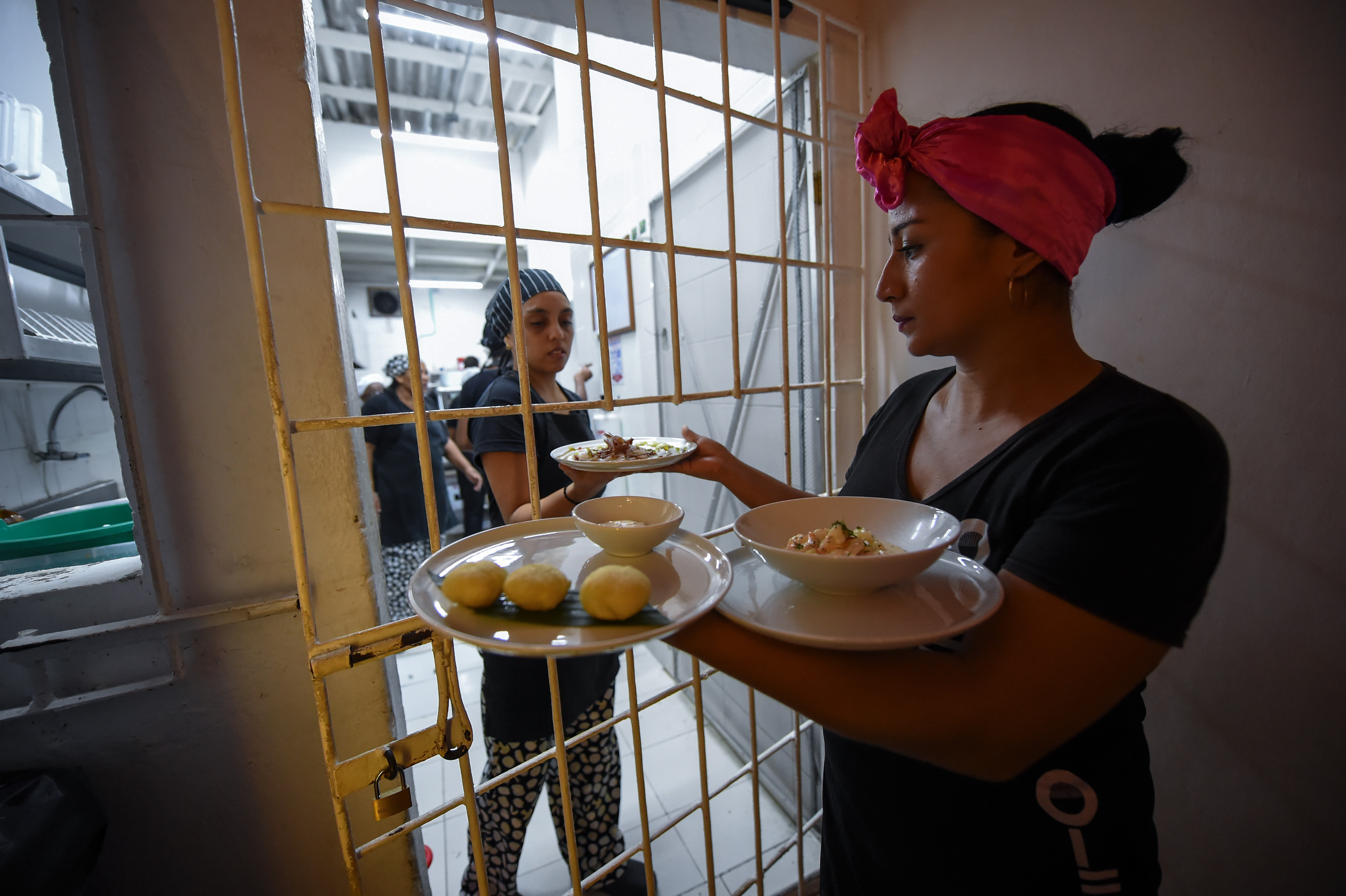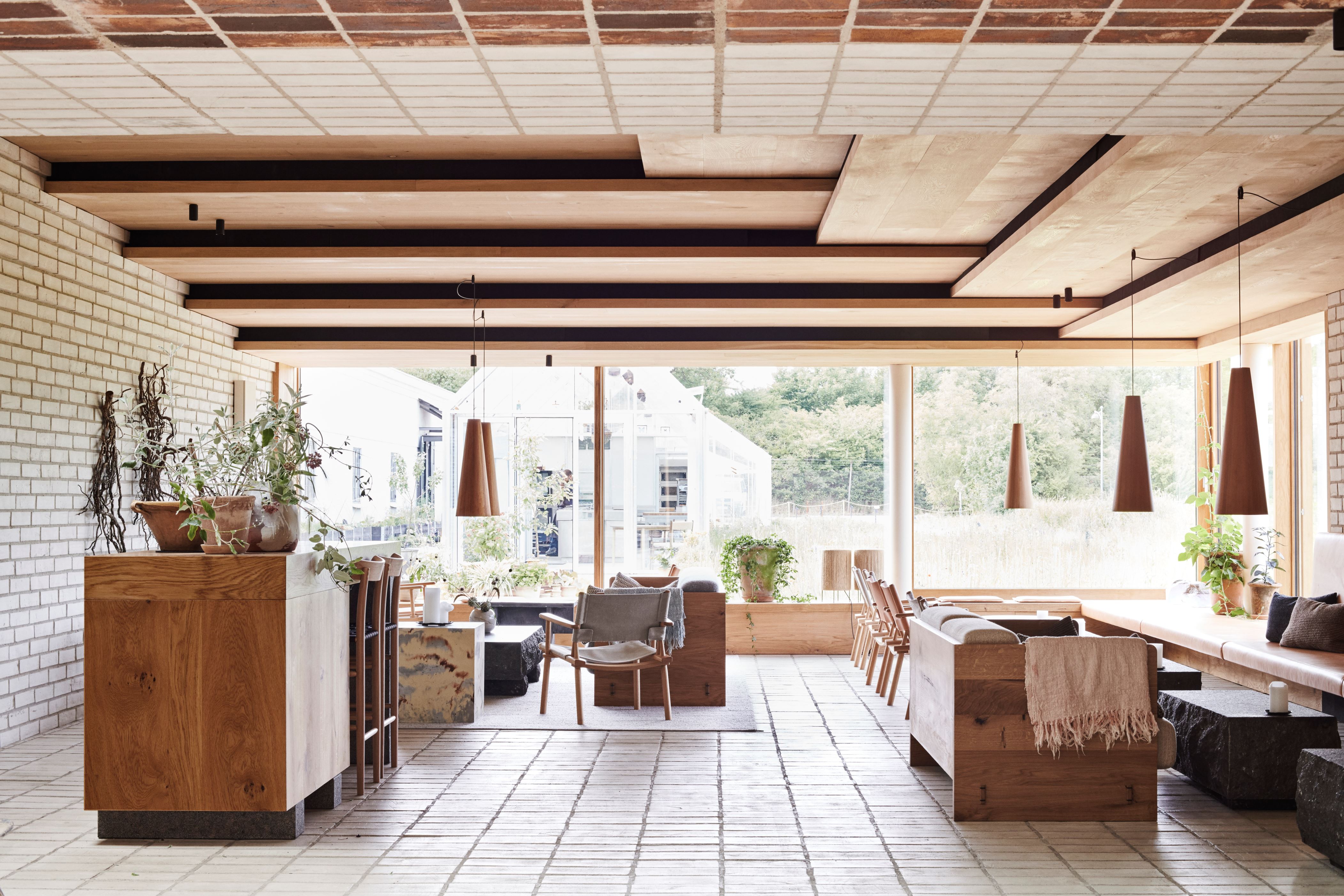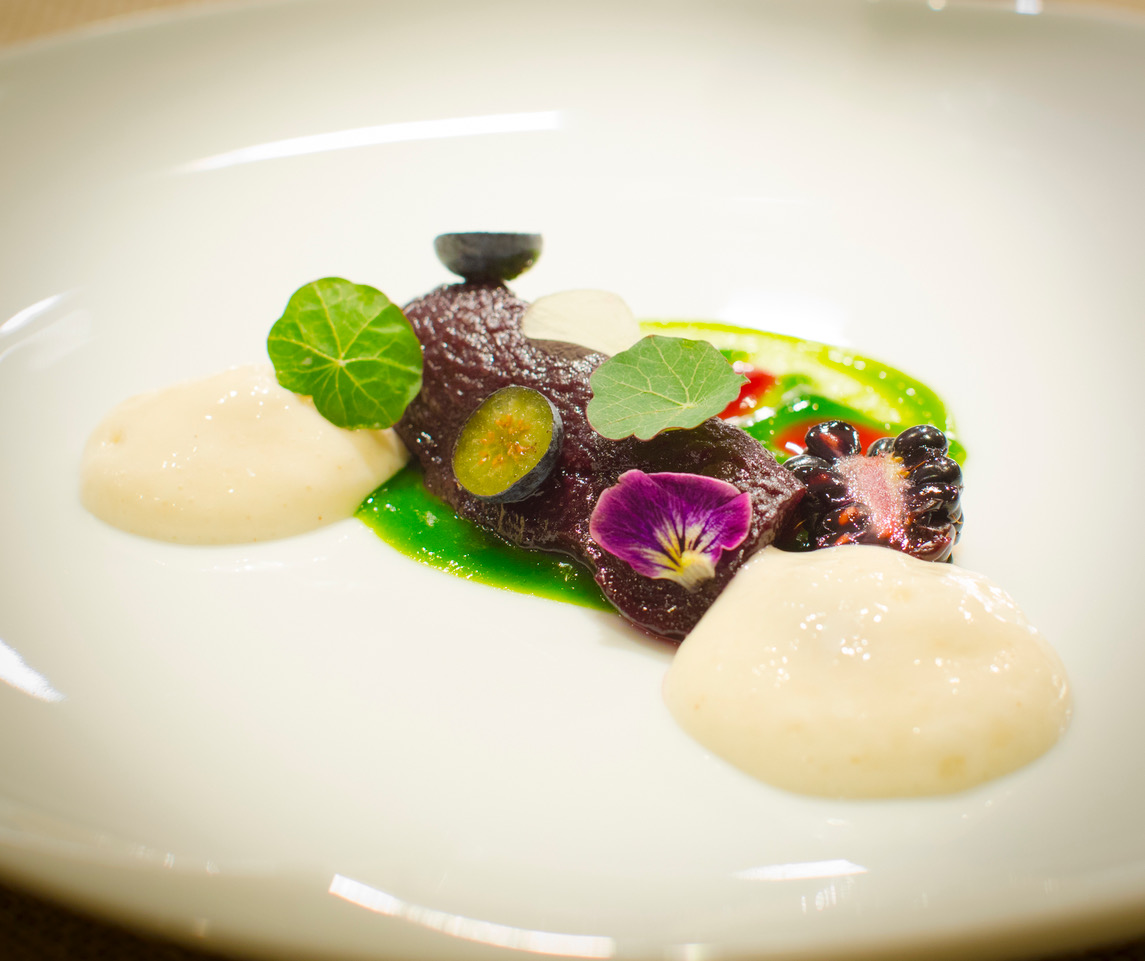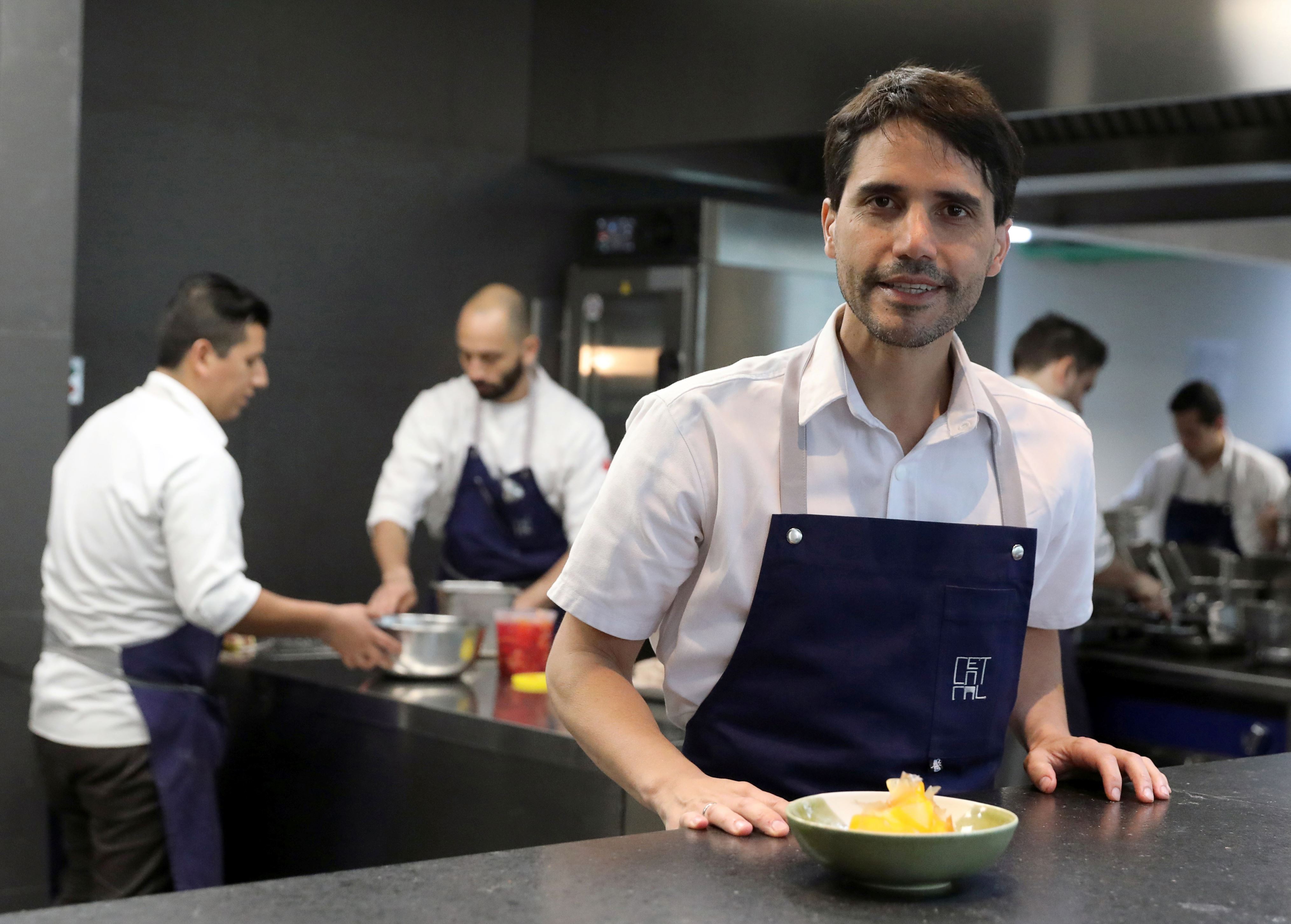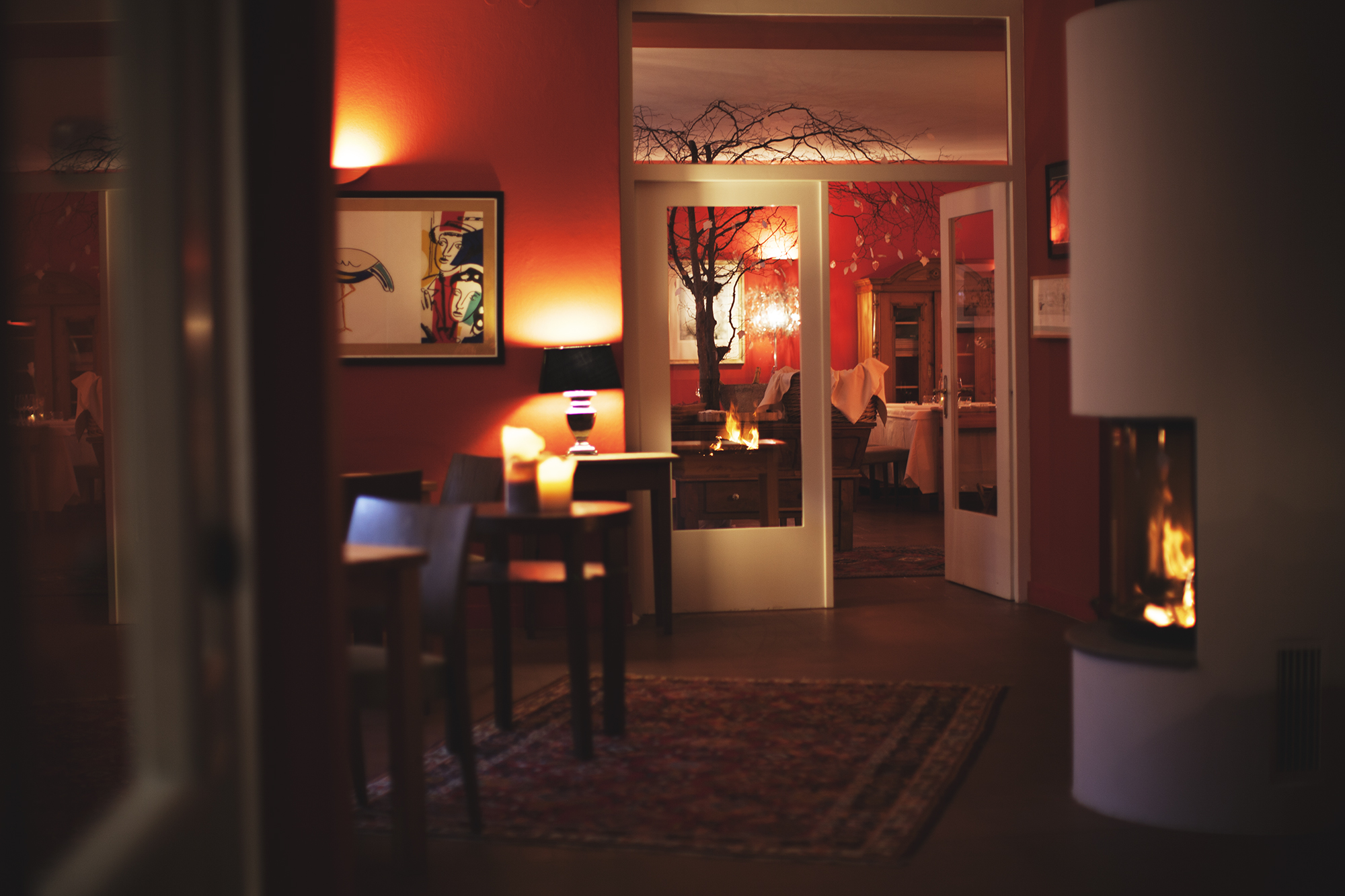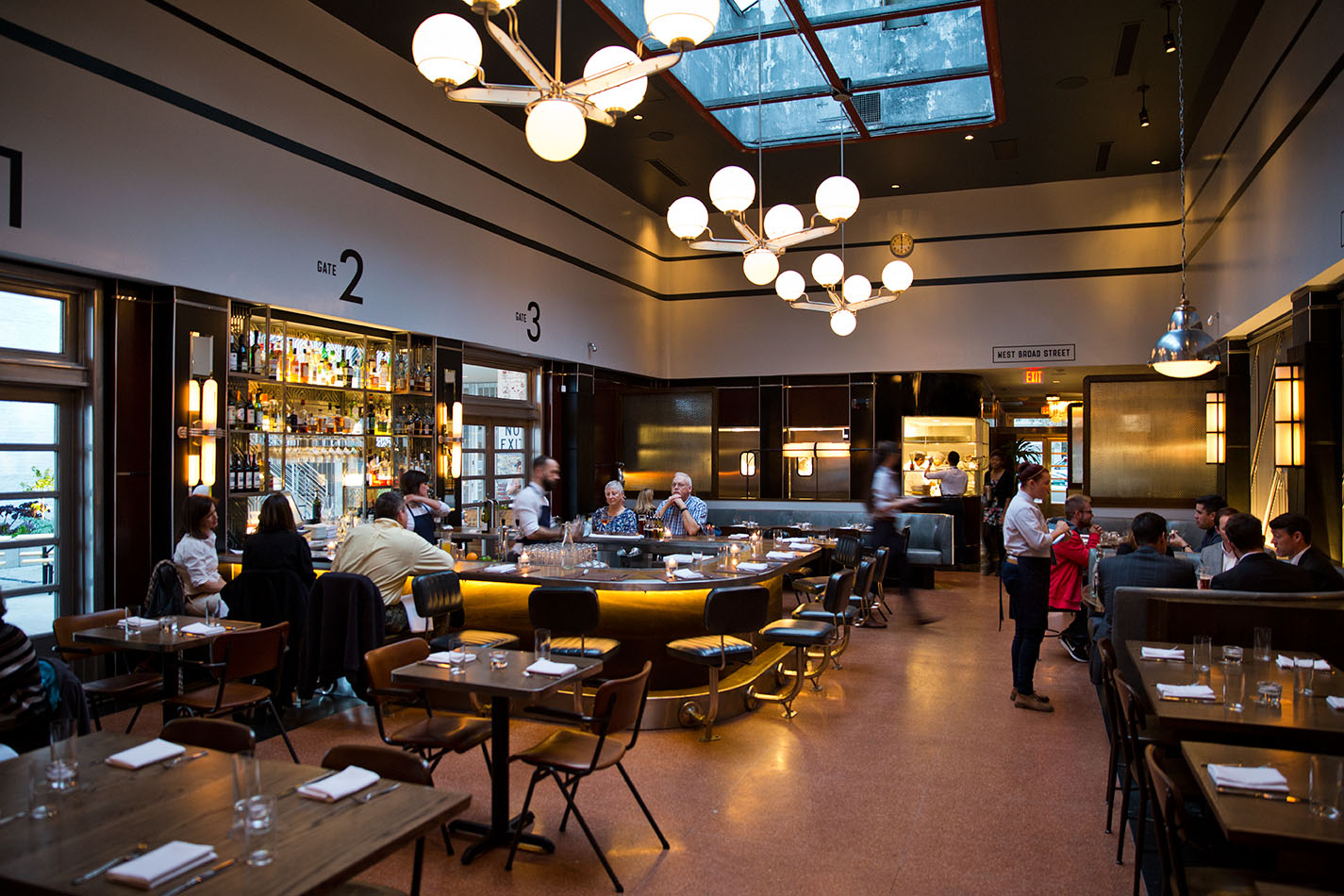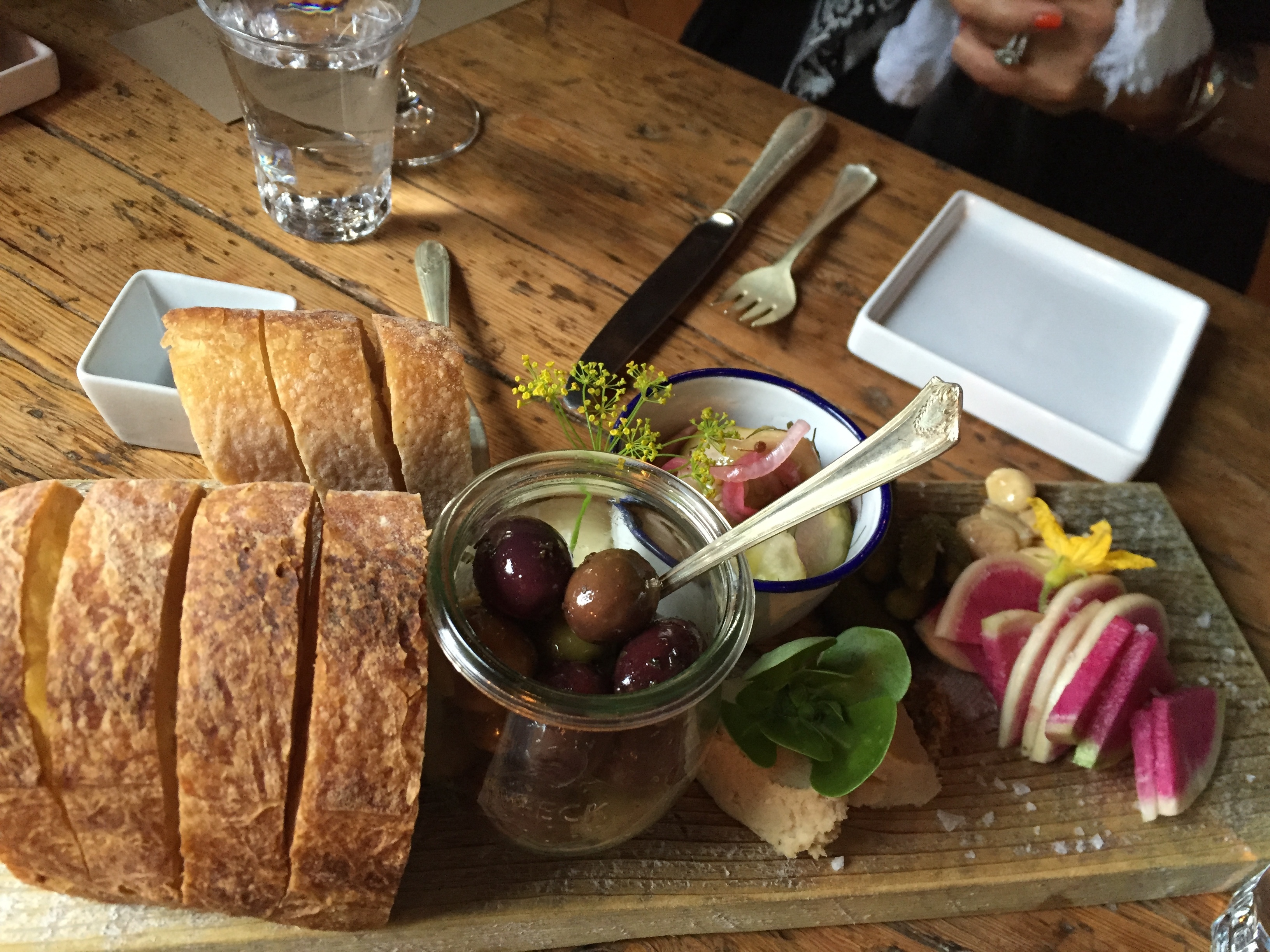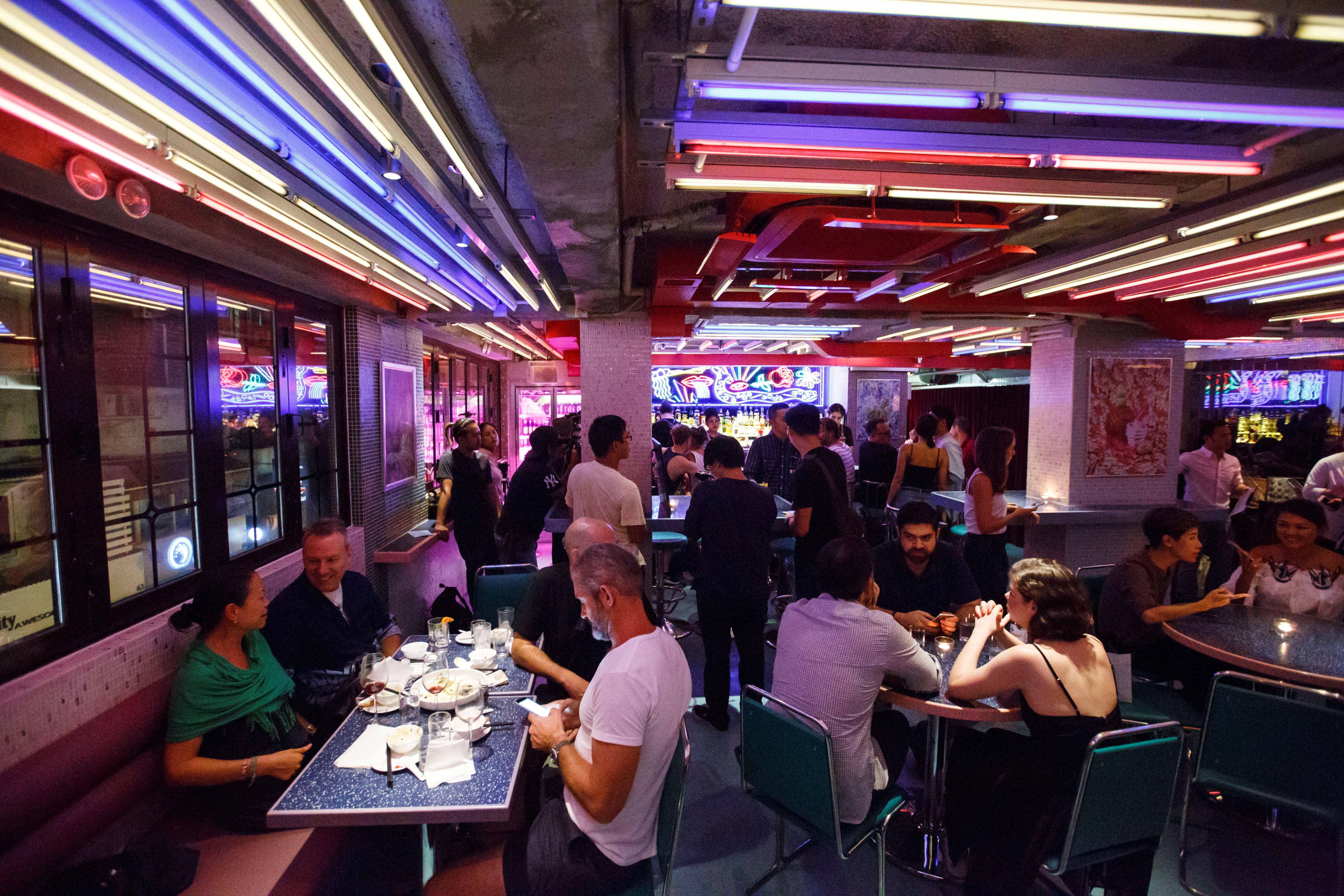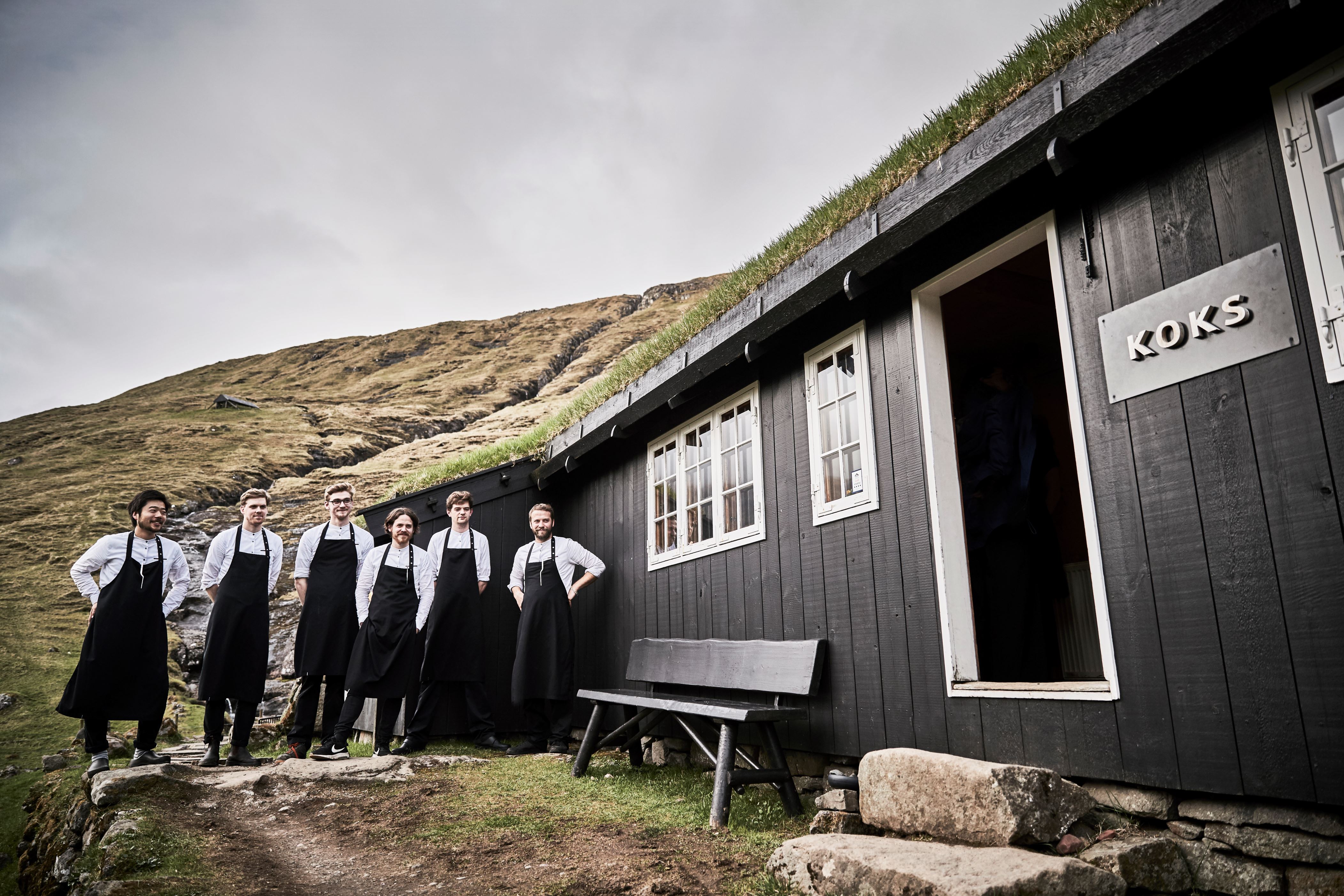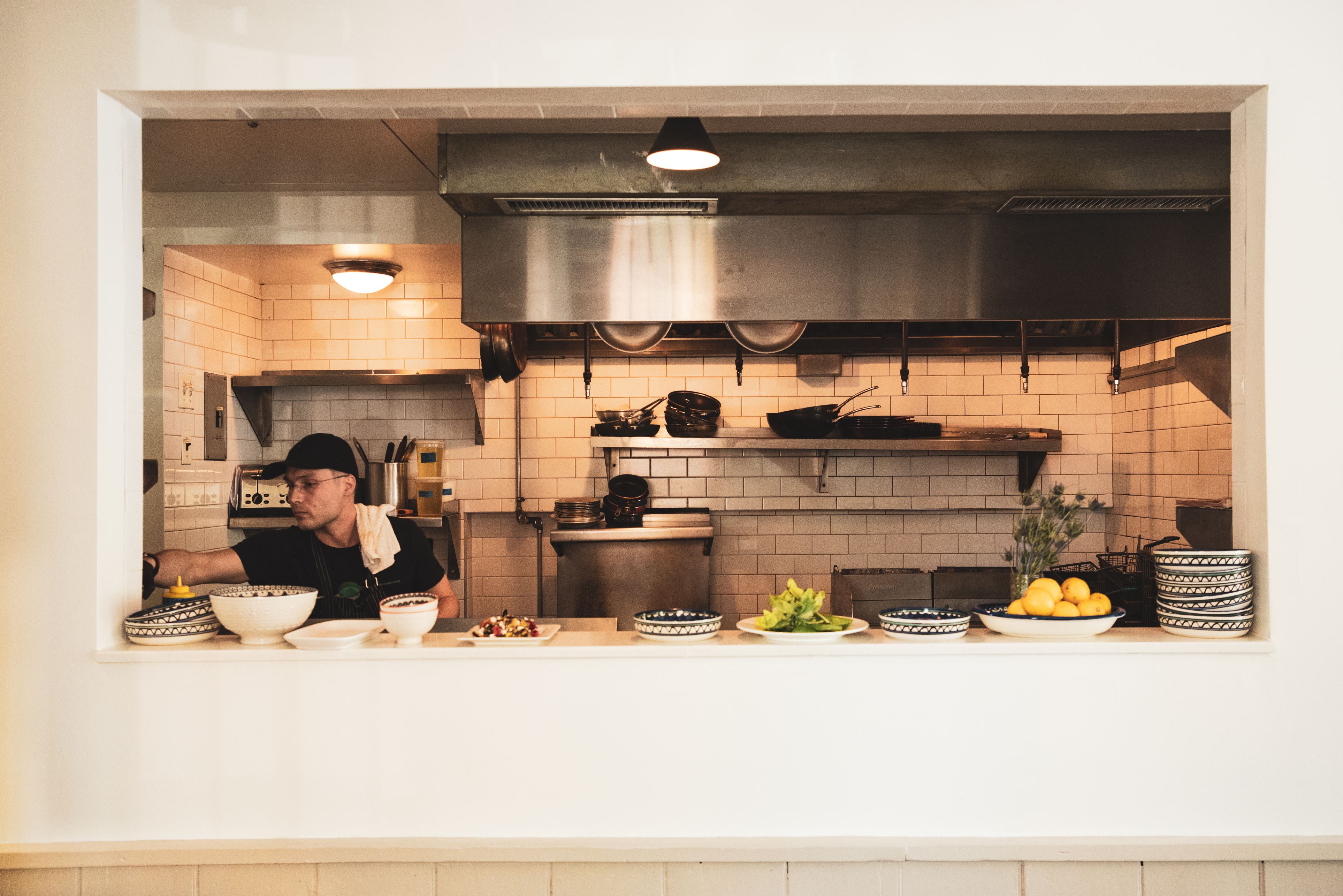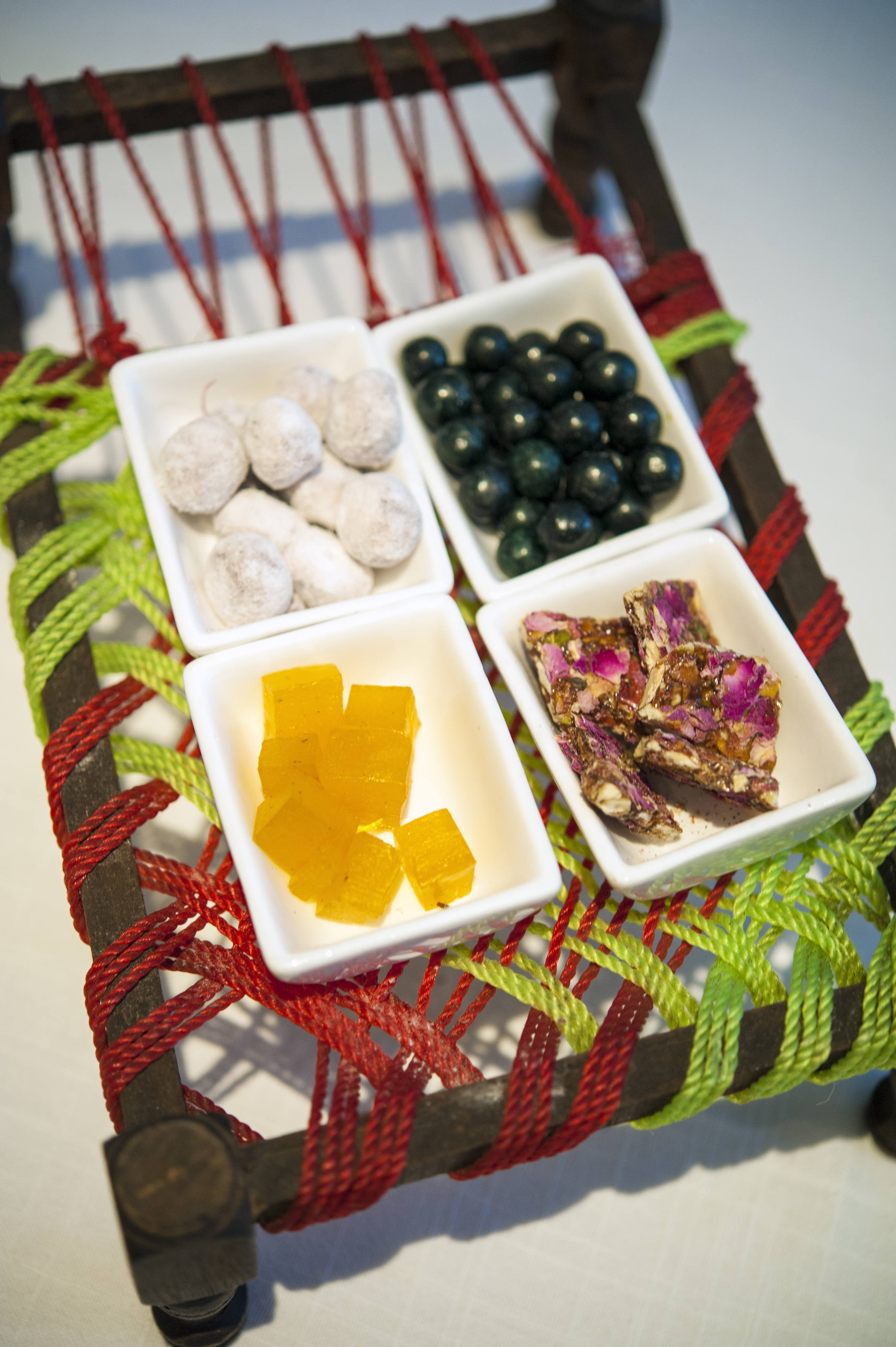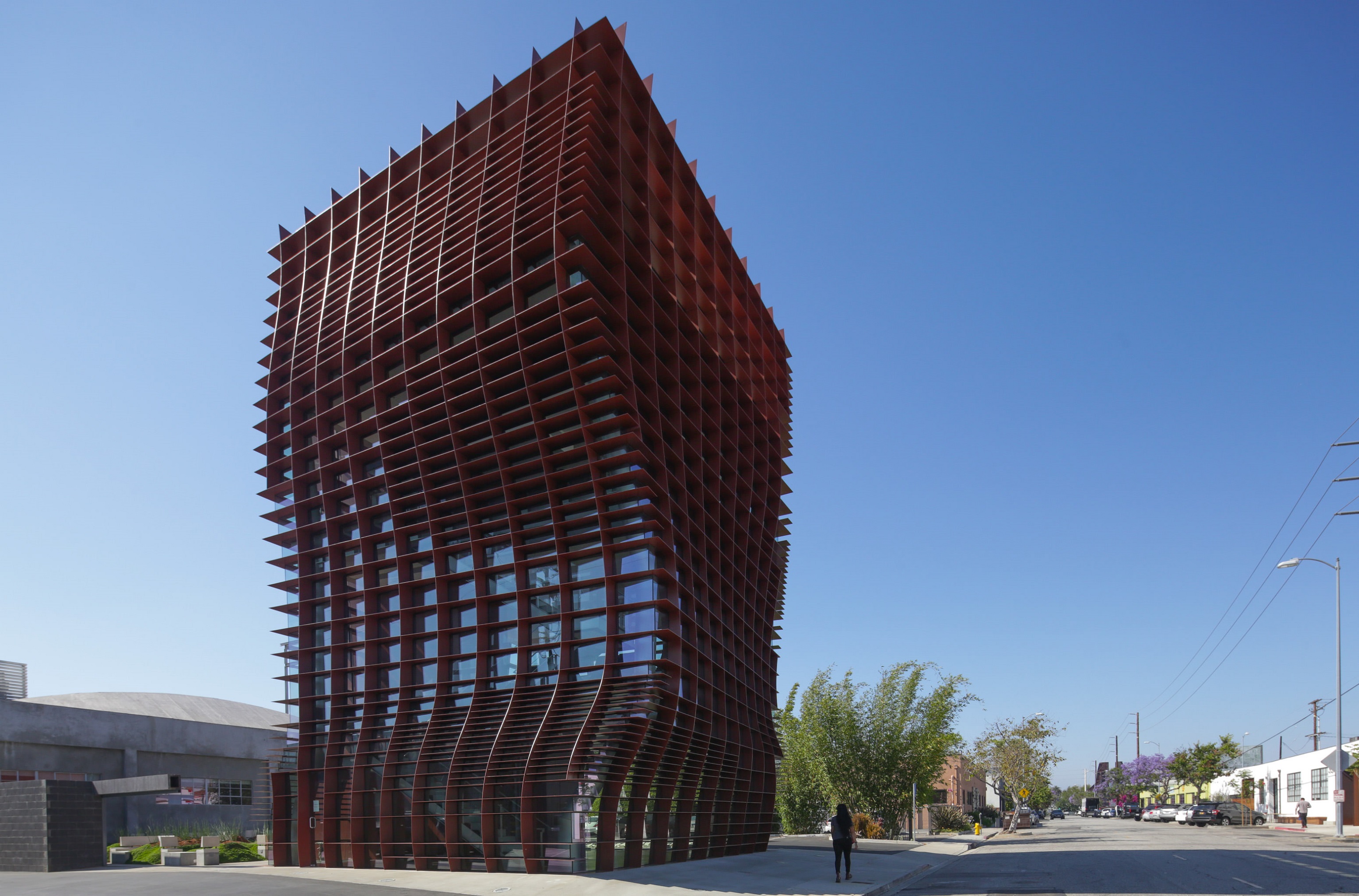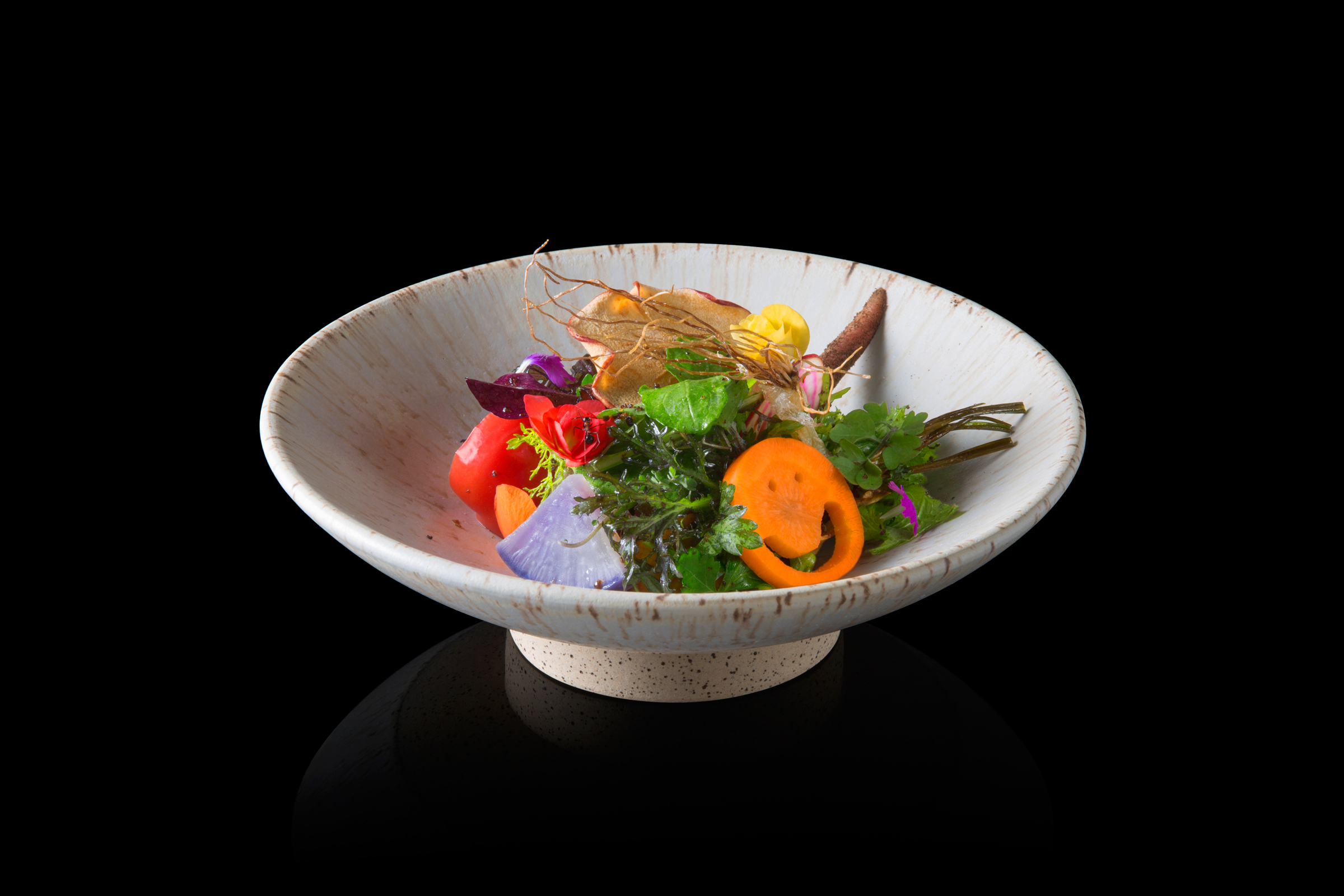 Time magazine has released its first annual list of World's Greatest Places to visit, stay, and eat and drink. With destinations from six continents and 48 countries, it includes museums, hotels, cruises, parks, bars, theme parks and restaurants. The list is based on nominations that are evaluated for factors like quality, originality, innovation, sustainability and influence. Click through for a selection of attractions featured.
First up, some great places to visit.
(Pictured) Golden Bridge in Ba Na Hills, Vietnam
In the Trường Sơn range, a pair of giant hands emerge out of the mountains to lift the Golden Bridge, which rises 3,280 feet (around 1,000 meters) above sea level. Though the hands resemble a thing of the past, they are made of fiberglass and wire mesh.
Lascaux International Center for Cave Art (Vézère Valley, France)
In 1963, the Lascaux cave was closed to the public over fears carbon dioxide exhaled by humans may harm the 20,000-year-old art adorning its walls. However, a replica of the ancient cave can now be viewed up close at the Lascaux International Center for Cave Art. The artworks were developed using physical casting and 3-D digital scans.
Tianjin Binhai Library (Tianjin, China)
White undulating shelves rise from floor to ceiling at this futuristic library with a capacity to hold over 1.35 million books. However, the catch here is some of the shelves don't really hold books but are painted with images of book spines.
Elbphilharmonie (Hamburg, Germany)
Located on the banks of the Elbe River, this cultural landmark is surrounded by water on three sides. The main attraction here is a glass-tower concert hall, which is detached from the main building and features 10,000 gypsum-fiber interlocking panels for optimal acoustics.
Morgan's Inspiration Island (San Antonio, Texas, US)
An extension to the theme park Morgan's Wonderland, this water park is designed for individuals with special needs and is equipped with waterproof wheelchairs and temperature-controlled areas, among other facilities.
Cycling Through Water (Genk, Belgium)
The bike trail, which runs through De Wijers nature reserve, is constructed in such a way that in the middle, riders are at eye level with the water.
Warner Bros. World Abu Dhabi (Abu Dhabi, UAE)
With "neighborhoods" like Gotham, Metropolis and Cartoon Junction, the theme park caters to all kinds of Warner Bros. fans. The Flintstones Bedrock River Adventure, The Riddler Revolution and Scooby-Doo: The Museum of Mysteries (pictured) are some of the rides and attractions that add glamour and glitz to one of the world's largest indoor theme parks.
Pandora: The World of Avatar (Bay Lake, Florida, US)
Inspired by James Cameron's sci-fi movie "Avatar," this modern theme park packs bio-luminescent rain forest and a ride atop a 3-D mountain banshee, and offers an opportunity to hike amid floating mountains.
Central Idaho Dark Sky Reserve (Idaho, US)
This is the first site in the U.S., and the 12th in the world, deemed ideal for stargazing by the International Dark-Sky Association. To keep the area fit for night viewing and clear of pollution, authorities have adopted methods like covering tops of streetlights.
Mariposa Grove (Yosemite National Park, California, US)
The grove, populated with nearly 3,000-year-old sequoias, was shut down in July 2015 to build an environment more conducive to the trees. When it reopened in June 2018, the roads and parking lots were replaced with bridges and boardwalks and the area was re-vegetated.
Casa Vicens (Barcelona, Spain)
The first home of Antoni Gaudí, the architect behind La Sagrada Familia and other landmarks, was built between 1883 and 1885. It remained a public property until it was declared a UNESCO World Heritage site. The historical building is now open as a museum.
Oriental Science Fiction Valley (Guangzhou, China)
Featuring a towering Transformer-like robot as its centerpiece, China's first virtual-reality theme park is built to weave adventure in science and technology through its virtual and augmented-reality rides.
Tippet Rise Art Center (Stillwater County, Montana, US)
This 10,000-acre sheep and cattle ranch is characterized by vast vistas and open cultural spaces featuring sculptures, a concert hall and an outdoor performance venue. The latest attraction here is a 1,900-square-foot (176.5-square-meter) pavilion made from locally procured lumber.
(Pictured) "Inverted Portal," a work by sculptors Anton Garcia-Abril and Debora Mesa, showcased at Tippet Rise Art Center.
Tivoli Gardens (Copenhagen, Denmark)
Opened in 1843, Tivoli Gardens is regarded as the world's third-oldest theme park. In preparation for its 175th anniversary, it unveiled several rides, including the Fatamorgana, a tower that spins at two different speeds.
Museum MACAN (Jakarta, Indonesia)
Museum MACAN (Modern and Contemporary Art in Nusantara) is a venue for local artists to display their talent alongside international icons. It also offers community outreach programs and art talks.
Seoullo 7017 Skygarden (Seoul, South Korea)
A highway overpass converted into a pedestrian walkway, it features cafes, gardens and stations offering foot baths. It looks even more splendid at night, transforming into a glowing structure in purple.
Tai Kwun (Hong Kong)
In one of Hong Kong's largest restoration projects, the colonial-era police and judicial buildings, which date back over 170 years, were converted into an arts and culture complex with provisions for tours, educational programs and exhibitions.
Al-Qarawiyyin Library (Fez, Morocco)
The origins of this 14th century library lie in a mosque and university that date back to the ninth century. With time, access to the library became limited to academics. It is now open to both tourists and locals, thanks to government initiatives.
Governors Island (New York, US)
The former Coast Guard property has launched its first lodging experience. The "glamping" (glamour and camping) options at this 172-acre land off the Manhattan coast allow guests to stay overnight in luxurious tents with hotel-style service and experiential dining.
(Pictured) The interior of one of the Collective Retreats' Summit Tents on Governors Island.
Design Society (Shenzhen, China)
The arts center is a testament to the development of Shenzhen over the years. Adding to its prominence is the collaboration with Victoria and Albert Museum in London, England, displaying exhibits that showcase the power of design.
Zeitz Museum of Contemporary Art Africa (Cape Town, South Africa)
This is one of the world's largest museums devoted to the collection, preservation, research and exhibition of 21st-century art from Africa and its diaspora. The museum was an abandoned grain silos complex, which was converted into a cathedral-like space to house exhibits and the rooftop sculpture garden.
Thread (Sinthian, Senegal)
The multipurpose facility and cultural center is different from other contemporary structures in that it's built from bamboo and mud bricks, instead of steel, aluminum and glass, and is inspired by local culture. The roof also serves as a rainwater collection point for the dry season.
Löyly (Helsinki, Finland)
The waterfront boutique sauna is popular not only for its unique architecture and the use of locally sourced and sustainable timber, but also for its reliance on wind and solar power.
ChangChui: Creative Park (Bangkok, Thailand)
A fine-dining restaurant in a retired jet; kiosks selling antiques, art pieces and designer apparel; shooting and basketball games at a fun fair; and pavilions housing cafes, tea houses, bars and more — this park is a one-stop destination for tourists and locals.
Sunder Nursery (New Delhi, India)
The city's first arboretum, Sunder Nursery is spread over 90 acres and houses Mughal-era monuments and water fountains.
Louvre Abu Dhabi (Abu Dhabi, UAE)
Inspired by the Louvre Museum in Paris, France, the place displays works by renowned artists like Claude Monet and Vincent van Gogh. An installation that sets the tone of the museum is an aluminum dome, which looks like palm trees in a desert.
The National Memorial for Peace and Justice (Montgomery, Alabama, US)
The lynching memorial pays homage to more than 4,400 African Americans enslaved, mass incarcerated and killed in racial terrorism between 1877 and 1950. The victims' names are inscribed on Corten steel slabs hanging from the ceiling.
Temple of Mithras (London, England)
Discovered under the streets of the city during excavation nearly six decades ago, the temple was returned to the site of its finding — below the European headquarters of Bloomberg. Visitors can view the temple and Roman artifacts and experience stunning light and sound effects.
King Abdulaziz Center for World Culture (Dhahran, Saudi Arabia)
Towering over the desert, this hub is a manifestation of the changes in Saudi Arabia. Featuring exhibition halls, a library and an auditorium, it is populated with around 200,000 books.
Zaryadye Park (Moscow, Russia)
The public park is home to an ice cave, concert hall and a boomerang-shaped bridge that stretches above the Moscow River.
Experimentarium (Hellerup, Denmark)
The museum takes its inspirations from science, which can be seen in its architecture, including a spiral-shaped, copper-clad DNA staircase that greets guests at the entrance. Other attractions here are the Tunnel of Senses and Bubblearium.
Next, take a look at some top places to stay.
Giraffe Manor (Nairobi, Kenya)
The boutique hotel is set in 12 acres of private land, within an indigenous forest that spreads across 140 acres. Guests can bond with a herd of Rothschild's giraffes, an endangered subspecies, that often pop their heads into the dining hall during mealtime.
Snow Bear Chalets (Whitefish, Montana, US)
At these three treehouse chalets, guests get not just the ski-in, ski-out facility, but also treetop views, luxury amenities and elegant design features.
Wilderness Safaris Bisate Lodge (Volcanoes National Park, Rwanda)
The lodge comprises six en-suite forest villas perched above the national park. While panoramic views of the peaks of Bisoke and Karisimbi volcanoes are enough to attract guests, the lodge also offers treks to observe gorillas. The property also invests in the conservation of the national park.
Icehotel 365 (Jukkasjärvi, Sweden)
Boasting sculptures, staircases, galleries, bars and suites made of ice, the hotel is open to visitors throughout the year. Solar-powered controls retain the winter-wonderland effect and prevent the ice from melting.
Treehotel (Harads, Sweden)
Located amidst tall pine trees in the snow-capped Arctic region, these elevated cabins offer a distinct camping experience. With exterior themes like a UFO and a bird's nest, the hotel offers a plush setting to view the northern lights.
Morpheus Hotel (Macau, China)
Morpheus is popular as the world's first free-form, exoskeleton-bound high rise. The building is wrapped with a layer of steel mesh over glass, taking its inspirations of fluidity from Chinese jade carvings.
Detroit Foundation Hotel (Detroit, Michigan, US)
An unused fire station turned into a hotel, this property is considered an indication of the Motor City bouncing back from bankruptcy. The building's details have been retained and the hotel sources its materials from local businesses.
The Oberoi Sukhvilas Resort & Spa (Chandigarh, India)
Nestled in the Siswan forest, the hotel is surrounded by landscaped gardens and water features. Luxury treatment offerings include Ayurveda massage therapy, hydrotherapy, steam and infrared sauna, a Roman tepidarium and Turkish hammam scrub.
Norwegian Bliss
With a 984-foot (300-meter) go-kart track, the Norwegian Bliss cruise ship has the longest track at sea. Other popular hangout spots include a casino and a massive observation lounge.
Generator Madrid (Madrid, Spain)
One of Generator's 14 outposts, this hostel is housed in a five-story building that was originally built in 1930 and was a gas station. Only a stone's throw from popular Madrid attractions, it has a rooftop lounge with whirlpool baths.
COO Boutique Hostel & Sociatel (Singapore)
This hostel lets those who have booked with them bond with other guests on their online portal, COO Connect, over common interests like food, photography and music.
Iveagh Garden Hotel (Dublin, Ireland)
Housed in a 20th-century bank building and boasting views of lush environs, the hotel has begun drawing its energy from an underground river. In the process, the property has cut down on its energy consumption by 78 percent.
Il Sereno (Lake Como, Italy)
When the Il Sereno opened in 2016, it became the first new hotel to open along Lake Como in decades. There are 30 suites to choose from, with floor-to-ceiling windows offering views of the pristine waters. A Michelin-starred restaurant serves delicacies for food aficionados.
Marriott Mena House (Cairo, Egypt)
This hotel enjoys a rare distinction not many properties can afford — it overlooks one of the seven wonders of the world, the Great Pyramid of Giza. It was founded as a hunting lodge in 1869 and was turned into a hotel, receiving a refurbishment this year.
Six Senses Fiji (Malolo Island, Fiji)
The pristine waters of the Pacific Ocean and white-sand beaches set the tone for a stay at this hotel. Fully solar-powered, Six Senses Fiji also serves the area with initiatives like sourcing goods made by women from isolated communities.
Hôtel de Crillon (Paris, France)
Commissioned by King Louis XV and built in 1758, the building bore witness to the reign of two French kings, the French Revolution and other historical events. It began operating as a luxury palace hotel in 1909 but closed in 2013 for major renovation. Four years later, when the hotel reopened, its history was blended with modern luxury.
Raffles Europejski Warsaw (Warsaw, Poland)
The hotel, which was restored by Raffles and reopened in June 2018, served as a popular spot for intellectuals in the 19th century. The interiors of the hotel celebrate Warsaw and its place in the world.
The Collectionist (Sydney, Australia)
This hotel defines itself not as a set of rooms but a collection of canvases. All 39 quarters are designed differently in themes like "Moroccan Circus" and "Queenie Fah Fah." Upon arrival, guests can take a tour of available rooms before deciding which one to pick.
Conscious Hotel Westerpark (Amsterdam, Netherlands)
The boutique hotel is just what its name suggests — conscious. Converted from a monumental building and eco-friendly in its outlook, the hotel is powered entirely by wind energy, serves locally brewed beer and has held a fund-generating initiative for the world's bee population, among other activities.
EcoCamp Patagonia (Torres del Paine, Chile)
Guests arriving at this hotel are in for a "glamping" experience, wherein they hike by the day and rest in luxury camps by night. There are also adventure activities for special-needs individuals.
Jackalope (Merricks North, Australia)
Set within the wine region of the Mornington Peninsula, the hotel features artworks and installations by some of the world's most renowned artists. One of the works is a 23-foot (seven-meter) sculpture of a jackalope (rabbit with antelope horns), the mythical creature after which the hotel is named.
Ponant Le Lapérouse
One of six new Explorer ships from Ponant, Le Lapérouse is immersed in luxury, but its multi-sensory underwater lounge – the Blue Eye – sets the vessel apart. The lounge has two large portholes that stream in daylight and illuminate marine life below.
Illa Experience Hotel (Quito, Ecuador)
Quito, with its historic legacy, was one of the first two cities to be given UNESCO World Heritage site status. As a boutique hotel in the heart of Quito, Illa imbibes the city's tradition in its architecture, embroidery and activities.
Symphony of the Seas
This cruise ship is marked by a series of superlatives. The world's largest ocean liner packs the world's tallest at-sea slide, largest at-sea spa and fitness center and an open-air garden whose size exceeds that of a football field.
Tribe Perth (Perth, Australia)
Described as "an edited hotel experience," this contemporary design-driven property eliminates traditional hotel perks like concierge and room service to concentrate more on convenient check-ins and networking spaces.
Santani Resort & Spa (Kandy, Sri Lanka)
The property does not have televisions and Wi-Fi comes at a price, but to make up for that is yoga, meditation, Ayurveda, a tri-level spa with sauna and an open-air salt soak pool. Santani in Sanskrit means "in harmony with" and the resort aims to bring its guests to balance with nature.
Sheldon Chalet (Denali National Park, Alaska, US)
Accessible only by helicopter, the luxury lodge sits atop a glacier in the national park. While adventure activities like rappelling and crevasse exploration are guaranteed, Sheldon Chalet also offers views of the northern lights.
Shipwreck Lodge (Skeleton Coast National Park, Namibia)
The location of one of Namibia's most pristine national parks is often believed to be hazardous for boats, due to coastal fog. It is from this belief the lodge gets its name and design. Guests are treated to guided tours of the Namib Desert and a seal colony, among other things.
Skwachàys Lodge (Vancouver, Canada)
Known as Canada's first indigenous arts hotel, Skwachàys Lodge plays host to several native artists who have adorned the rooms and gallery space with paintings and sculptures. There are also provisions for guests to take special classes on tribal art, beading and poetry.
Wyndham Grand Rio Mar (Río Grande, Puerto Rico)
When Hurricane Maria battered the Atlantic coast, this resort was one of the worst-hit places, but that did not stop it from extending help to rescue operations and volunteers. Additionally, it also set up a fund to restore the nearby El Yunque National Forest.
Time + Tide King Lewanika Lodge (Liuwa Plain National Park, Zambia)
The lodge is the only permanent camp in the park, which is home to the Lozi tribe and site of one of the largest wildebeest migrations in Africa. With only six villas, the resort guarantees privacy as well as ample opportunity for wildlife and landscape photography.
Viking Orion
Guests can experience space while cruising aboard this ship, with a first-of-its-kind planetarium, a collection of space photos by NASA, stargazing sessions and lectures by an astronomer.
Now for some top-billed places to eat and drink.
Atlas Bar (Singapore)
An ode to the Art Deco style and a paradise for gin lovers, the Atlas Bar houses nearly 1,000 varieties of the drink — from London dry gin of 1910 to modern craft gins. Other offerings include locally roasted espresso, Champagne and grand cocktails.
Interno (Cartagena, Colombia)
The employees at this 60-seat restaurant may be whipping up locally sourced dishes, but they are also serving time. Interno, located in a cordoned-off area of Cartagena's San Diego prison, is the world's first restaurant to be housed in a women's prison. The aim of the initiative is to equip prisoners with skills that will help them reintegrate into society after their release.
Noma (Copenhagen, Denmark)
Noma received two Michelin stars and was named Best Restaurant in the World multiple times when its proprietor and chef, René Redzepi, shut the establishment to open a new one. The new Noma is located about a mile away and has an onsite farm and three greenhouses, which lets the chefs cultivate the ingredients. The menu is seasonal and local.
Eight Tables (San Francisco, California, US)
The restaurant draws on the historic dining style of Si Fang Cai, or private chateau cuisine, in which Chinese elite invite people over for grand meals cooked by a private chef. At the restaurant, each of the eight tables is a semi-private room, where guests enjoy 10-course meals in an intimate setting.
Central (Lima, Peru)
Owned and operated by the husband-wife duo of Virgilio Martínez (pictured) and Pia León, the restaurant offers a menu inspired by local culture. It focuses on ingredients from ecosystems of various elevations — from ocean seaweed to piranha and from the Amazon to the olluco tuber that grows in the Andes mountain range.
Hiša Franko (Kobarid, Slovenia)
Part of a countryside estate and house, the restaurant is operated by Ana Roš, who studied to be a diplomat but became a restaurateur. The cuisine is spiced with Mediterranean and alpine influences and includes offerings like roasted pumpkin and duck with elderberries.
The Grey (Savannah, Georgia, US)
Housed in a 1938 Art Deco bus terminal, this restaurant is a melting pot of African, European and classic Southern flavors. The menu includes dishes like pepper tonnato, with guajillo pepper and tuna sauce, and foie and grits made with chickasaw plum mostarda, red wine gravy and onions.
The Lost Kitchen (Freedom, Maine, US)
This 45-seat restaurant, built in an old mill, is famed for its seven-course, prix fixe "farmhouse" dinners. However, the increase in the number of reservations has prompted the restaurant to confirm only those bookings made via post.
Happy Paradise (Hong Kong)
Designed as a neighborhood hangout zone, the restaurant mixes haute cuisine with Cantonese classics to serve up neo-Chinese dishes and cocktails.
Koks (Leynavatn, Faroe Islands)
Faroe Islands' first Michelin-starred restaurant, Koks delivers a unique take on the dishes of the region – from fermented lamb tallow to stuffed seabird – through locally sourced products.
Emma's Torch (Brooklyn, New York, US)
At this eatery, the goal is to not just acquaint patrons to new dishes — like charred corn cavatelli — but also to introduce the chefs – all refugees – to a new way of life. After two months of training, which includes pay and English lessons, the chefs are set for employment in New York City restaurants.
Indian Accent (New Delhi, India)
With dishes like foie gras-stuffed galauti and chicken khurchan phulka taco on the menu, "inventive Indian" is how the cuisine here can be described. While its New Delhi outpost has been going strong for several years, it has also set up shop in New York City and London.
Vespertine (Los Angeles, California, US)
The restaurant's architecture is only the first thing that will stun visitors. The establishment has its own musical score and the menu is an assortment of bold flavors like scallops with salted plum and smoked bone marrow and crystallized onion.
Den (Tokyo, Japan)
With a menu that includes items like "Dentucky" fried chicken wings and smiley faces carved in carrots, Den is a playful take on Japanese cuisine. What's more, the restaurant recently acquired its second Michelin star and shifted to a bigger location.
Source: Read Full Article