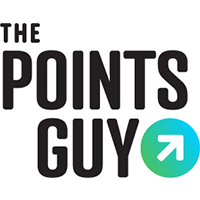 Load Error
We love a good love story here at TPG — especially when it involves travel. For couples heading toward marriage, that love story often involves a proposal in a romantic destination.
But, getting a ring halfway around the world without spoiling the surprise (or worse, losing the ring) can be challenging when traveling with your partner and coordinating so many moving parts.
For more TPG news delivered each morning to your inbox, sign up for our daily newsletter.
That's why we asked TPG readers (and even a few employees) who successfully pulled this feat off for their best pointers.
Getting down on one knee in Koh Samui
TPG's director of business analytics, Jack Witty, planned his proposal as part of a big trip to Asia from New York City.
"We traveled from New York City to Tokyo on JAL [business] class (used 60,000 American miles – my best redemption to date). We then had two nights in Tokyo at the Courtyard Marriott by Tokyo Station (also booked on points) before taking a red-eye down to Koh Samui [where the proposal happened] before we finished the trip with three nights in Singapore."
Related: JAL 777-300ER Business Class – Tokyo to New York
"We were staying at the Banyan Tree Samui (fourth night free through the Citi Prestige® Card). The villas had the most incredible view of the bay, big windows from the bedroom that opened up onto a private infinity pool and at least three private balconies. This was the perfect spot, so [I] popped the question one of the afternoons we were there. The time difference was also perfect [because] the U.S. was asleep so it was just us and we didn't need to immediately worry about calling people or posting on social media."
Related: Complete guide to booking Citi Prestige complimentary fourth-night hotel stays
Witty traveled with his now-wife the entire way and says he kept the ring hidden in his carry-on luggage for the duration of their travels, with the box in a "little nondescript envelope" at the bottom of his bag.
"I kept anxiously checking below my jacket … that it was still there!" Witty said. "I wasn't very nervous going through security. I couldn't think of any real reason why a ring would warrant any kind of additional search."
He did say that he triple-checked that he didn't accidentally pack any liquids that would draw attention. "Had my bag been pulled aside, I was ready to immediately ask for a private search and whisper to the TSA agent that I had a surprise engagement ring with me. I was actually most anxious about putting my bag in the overhead bin on the plane just in case, for whatever reason, it got moved or taken."
While getting through the airport was smooth sailing, the hotel proved to be the hardest part for Witty.
"Luckily, my partner is a bit of a nervous traveler and so [she] wanted me to take care of the passports. This was the perfect excuse to also be the one in charge of the safe in the hotel room. I used that to my advantage in that I was the only one to access the safe – it was pretty tricky though to be discreet in the small Tokyo hotel rooms!"
A Pebble Beach proposal
TPG reader Stasha Healy flew from New York City to San Francisco with her partner, Steve, and had no clue what was awaiting her on the West Coast — despite the couple going way, way back. Steve took Healy to their 9th-grade prom in 1983 and later the two rekindled the flame at their 20th high school reunion.
"Steve zipped the ring into an inside pocket of his golf bag. It was in a pocket within another pocket." The golf bag was then enclosed inside another bag that Steve checked. Healy said Steve didn't worry about her seeing the ring since chances were slim she'd have a reason to go into the bag.
Related: Diamond status: Which credit card should I use to buy an engagement ring?
"We were staying at Casa Palmero … at the Inn at Pebble Beach. It was a couples' trip with the guys playing golf and the women enjoying the spa. Pebble Beach is known for its bagpiper who walks across the Inn at Spanish Bay property at sundown. Steve proposed in front of everyone gathered at dusk that evening having sundowners at the Inn as the bagpiper walked by. I had studied at the University of Edinburgh in Scotland and have Scottish ancestry so it was very apropos."
Making it official in Florence
TPG reader Sam Maxfield pulled off his proposal after traveling from New York City to Florence with his partner, Nicoletta. "I hid [the ring] in a sock in my backpack. Also on the ring box, I taped a note to the top saying, "Diamond engagement ring — please be discreet!"
Related: 6 reasons to visit Florence, Italy
When the couple got to their Airbnb, Maxfield kept the ring in that same sock, stashed in the bottom of the dresser until it was time.
Maxfield proposed in front of Florence's San Miniato church, which overlooks the city, in the middle of a rainstorm.
Maxfield's advice? "Relax as much as you can. I was visibly nervous [at] airport security and walking over to the church and Nicoletta noticed something was going on."
A Finnish bike trip to remember
TPG reader Jussi Hartikainen proposed during a once-in-a-lifetime bike trip from Turku, a town on the Finnish west coast, to the Åland Islands, an archipelago between Finland and Sweden — in total, around 170 miles in five days.
"To get to Finland, I had to fly from Prague, Czech Republic," Hartikainen said. But he flew there a few days ahead of his now-wife. During the trip, he hid the ring at the bottom of his backpack. "The ring stayed in my backpack all the time," Hartikainen said.
"My initial plan was to propose in a sauna as that is the most Finnish thing imaginable … The whole country swears in the name of them."
"I had decided well ahead of time the night I was going to propose and checked in advance that our accommodation for the night had a sauna. Before heading to get some löyly (the steam rising from hot stones when you throw water on them) I wrapped the ring inside a towel. My genius plan was to get out of the sauna at some fitting moment, go to get the ring and come back to execute the proposal."
But Hartikainen said the sauna wasn´t at all what it was cracked up to be. So, he decided to postpone the proposal until the next day.
Related: How to Plan the Perfect Weekend in Helsinki, Finland
The next stop, though not a sauna, was a former Dominican monastery-turned-church. "The church and its adjacent graveyard were located right on the seashore. There, behind the graveyard on a cliff, I knelt down, expressed my affection and asked her to marry me. The response was, as expected, positive."
Despite the change of plans, Hartikainen considers the day a success. "In hindsight, I´m really happy with how the proposal worked out … now I have an awesome proposal story to tell."
Still, Hartikainen has advice for his fellow outdoorsmen: "Plan ahead. Decide where are you going to do it and when you are going to do it. Also, prepare for the unexpected and be ready to change the course if necessary. Do not do what you think is generally thought to be the romantic or the right way to propose but do you and let your personality shine through."
Saying "yes" in the South
TPG reader Nick Day traveled from Boston, Massachusetts, to Charleston, South Carolina for the big event.
Gallery: I tried living in a luxury camper van for a weekend during the winter, and I'll never do it again (INSIDER)
Related: BBQ legend Rodney Scott on what to see, do and eat in Charleston, South Carolina
Day said he made the mistake of not considering his plan for the airport beforehand.
"After much deliberation, I decided the best course of action was to carry on my luggage [with] the ring … in my toiletries bag. Fortunately, airport security did not ask to look through my bag. I was prepared for my surprise to be spoiled if they had."
While the flight went off without a hitch, checking into the hotel was a different story. "The original plan was to check into our hotel room [and[ freshen up, at which point I would slip the ring from my luggage to my pocket, and head out to explore the town."
"Unfortunately, our rooms were not ready yet so the bellhop offered to hold our luggage and deliver it to our room while we were out exploring." Day said he felt stuck: If he declined, they'd have to drag their bags around. And, he said, "such a nonsensical choice" would make his partner suspicious.
Because Day didn't want to leave the ring with a stranger and had planned to enjoy as much of the trip as possible as a newly engaged couple, he knew he had to get the ring out of the suitcase and into his pocket. So, he improvised.
"I told my now-wife that Charleston was warmer and more humid than I anticipated and that I wanted to put on more deodorant before we took off. I'm not sure if she bought that line, but I grabbed my toiletries from my suitcase and slipped into the bathroom for a moment. There, I was able to move the ring to my pocket."
Related: 10 Things No One Tells You About… Charleston, SC
After that, Day said, the proposal went "pretty much according to plan."
Day's advice after all was said and done is to keep the ring close. "In hindsight, I would probably move the ring to my pocket as soon as possible after airport security. Also, if you're traveling with your partner, I think it is a good idea to plan each step of the trip with the ring in mind. In my experience, travel plans often go awry so plan to transport the hardware with the assumption that the unknown will happen."
Taking it all in in Idaho
TPG's director of engineering, Mitchell Stoutin, flew from San Antonio, Texas, where he was working, to Spokane, Washington, and drove to Elk River, Idaho, to propose.
"I was lucky in terms of keeping the secret: Not only was I meeting my now-wife there, but I arrived a day before she did and picked her up from the airport. That gave me time to make sure the ring was hidden, scout the territory and make the necessary preparations before she arrived."
"I ditched the jewelry box and tied the ring into a microfiber bag like you'd use for sunglasses, then put that alongside my tech chargers in my backpack. She didn't fly with me, but it was a useful setup once we were running around with a shared backpack," Stoutin said.
Related: Cautionary Tale: Don't Put an Engagement Ring in Checked Luggage
"My wife is from the flat Midwest and I'm from the mountains. We had a long-running joke about her disappointment in the first 'waterfall' she ever saw. (Pro tip: Sioux Falls, South Dakota isn't much of a fall.) For the proposal, I brought her to the area where I grew up and took her on a hike that followed a loop between three real waterfalls in the Idaho wilderness. We laughed at the first one, swam in the bottom of the second one and I proposed at a scenic overlook across a canyon from the third one."
Stoutin's best advice? "Propose early in the trip. It gives you time to enjoy it and also minimizes the time in which the surprise could be spoiled. Speaking of taking the time to enjoy it: Don't start planning the wedding until the trip is over."
Related: Yosemite's 'Firefall' and other waterfalls worth a visit
A tropical getaway in Costa Rica
TPG reader Mariesa Conmay shared her tale of a proposal in Santa Teresa, Costa Rica. Conmay and her partner, Román, traveled together from New York City while the ring box was hidden between layers of clothing inside his carry-on bag during the flight.
"Román intentionally went through security first in case anything was seen or taken out, but luckily no security personal made him pull anything out of his bag," Conmay said.
"When we arrived at our hotel in Santa Teresa it was raining. So, we stayed in the rest of the day, and he kept the ring in his luggage, not fully unpacking yet … knowing his bag was the one place I had no reason to go into."
"The day after we arrived we went into town and he took a chance by leaving the ring packed with clothes (he still hadn't completely unpacked)." Conmay said he couldn't use the safe because they were already stowing other valuables there.
"Román didn't have a plan on how he wanted to propose. He thought about doing it on the beach at sunset, but a strategy isn't really our style, and he wanted to just wait for the right moment."
Related: The Best Times to Visit Costa Rica
"Our hotel room was in the jungle canopy, so we could hear howler monkeys, birds and night frogs. Román had just coaxed a rather large spider out of our bedroom with a big bamboo pole and noticed I left my luggage on the floor, unzipped. He advised we check any open bags for insects and then keep them zipped. I was vigorously shaking my belongings and quickly sweeping my hand through pockets of bags and zipping them shut. I flung open my carry-on luggage and there was an open box with a champagne diamond ring (sneaky). He then asked me to marry him."
Like Stoutin, Conmay echos the advice to propose early in your trip so you don't have to stress about the ring, but most importantly, because "the rest of your trip you can enjoy being engaged."
"Don't try to do something grand and cinematic because you think you are supposed to if that's not who you guys really are," Conmay said. "Be open to improvising and be alert to whenever the right moment might present itself because that's your story."
An extra merry Christmas in Minnesota
TPG reader Jacob Witish traveled from the San Francisco Bay Area to Grand Rapids in northern Minnesota with his partner, Valerie, for the big event. And he made sure to do his research ahead of time: "I ultimately settled on a strategy that would ensure the ring would stay with me but also have the lowest chances of being seen."
"I kept the ring inside its jewelry box, which was inside a small cardboard box, which I hid inside my headphones case that I kept in my carry-on bag. This was particularly key for several reasons: should Valerie have seen the headphones case it would have been completely normal for this to be in my carry-on, it was a cushioned case to help protect the ring and, should I have been stopped at security screening, it was something that was easy to open and discreetly show to the guards if I had to. I just hoped that she didn't ask to borrow my headphones because I didn't actually have them with me!" Witish said.
Related: Flying? Why You Shouldn't Forget Your Old-School Headphones
"My bigger concern was that the jewelry box that came with the ring had a small light built into it so that when the box was opened, there was a brilliant light shining on the ring to make it sparkle. I wasn't sure what TSA would make of this … and was slightly concerned that it would get flagged for inspection. After some thorough research, the internet told me that the best plan would be to have my then-girlfriend go through security first. This way, should I get flagged for inspection, I could tell her to go ahead and meet me on the other side of security. Fortunately, I needn't have stressed and made it through security without any issue — but was glad to have had the plan, just in case!"
The headphones case trick worked for the hotel room as well.
All that was left then was the very festive holiday proposal. "I love Christmas, I mean love it. I always go a little overboard on presents. So, knowing that this year was going to be a bit of a smaller year due to the large expenditure for the ring, I needed to come up with a plan to disguise why there were fewer presents under the tree."
Witish told his girlfriend he had "one more large present to take care of in Minnesota," and had a photo book made featuring memories from two weeks after they started dating until two weeks before the photo book was made. On the last page, he wrote his proposal."I very discreetly dog-eared the second-to-last page so that I would know when it was coming up."
He then wrapped the book and packed it with the other gifts. Upon arrival, Witish asked his girlfriend's parents for their blessing — just two hours before he planned to pop the question.
Related: The AvGeeks that found true love at TPG UK and Virgin Atlantic's blind date event
"[Valerie's] family lives on a beautiful cove attached to the Mississippi River that freezes over in the winter and has a wonderful forested point of land just across from their home. I asked Valerie if she would go for a walk with me across the ice to this snow-covered wood because it was just too pretty, and because I had one special gift to give her. I grabbed the wrapped book and brought it over, ensuring that she saw the long, flat shape to throw her off my true intentions … [while] I had the ring safely hidden in my pocket. After a short snow-covered walk through the woods, we arrived at a small clearing with a bench in the middle. This was the spot."
Witish's advice is to spend your mental energy on the proposal itself, not the travel.
"Keep your hiding place simple! If you get too overcomplicated you're more likely to draw attention from a curious partner. Use something common like headphones or glasses cases to transport the ring and keep it disguised — just make sure that it's not something that you or your partner will need while traveling!"
A sky-high proposal on Mount Kilimanjaro
TPG reader Frank Forde traveled with his partner, Stephanie, from Hoboken, New Jersey all the way to the top of Mount Kilimanjaro in Tanzania.
"It was quite the journey, to say the least. We didn't do any ring shopping together, so it was going to be a complete surprise. The surprise was actually almost ruined before we even left, as Stephanie and I were very nearly on the same Hudson River ferry after I picked up the ring the day before."
Related: 10 things to know before climbing Mount Kilimanjaro
"I kept the ring in a box, wrapped in a T-shirt, tucked in a smaller top compartment of my backpack. We flew on Qatar Airways from New York-JFK to Kilimanjaro (JRO), with a 2-hour layover in Doha (DOH). I was fortunate that my fiancée is not the most observant person (her words, not mine!), and I had my brother with me for any potential issues during security. I had tried to have them both go through first, so he could distract her if I had to have my bag checked by security. Luckily, it didn't happen and the flights went smoothly."
Related: A review of Qatar Airways' Qsuite business class on the 777-300ER, Doha to JFK
"Once in Tanzania, we were staying at a hotel for a few days in Arusha. This part was the most worrisome for me. In the room, there was a small safe, but we both used it for camera equipment, money and passports. I couldn't keep the ring there, since she would easily discover it. When we left the room for meals and other things, I had to leave the ring unprotected, out of the safe. I kept it wrapped in clothes in my bag. While our hotel was nice and I trusted the staff, every time we returned, I obviously immediately checked to make sure the ring was still safe."
During the five-day ascent to the top of Mount Kilimanjaro, Forde kept the ring in a box in the breast pocket of his jacket or in his backpack. After proposing at the top, he kept the ring for the journey down. "We didn't want the ring to get dirty or damaged during the descent, so I held it until we were safely back to the hotel afterward. She wore the ring during the next part of our trip, a week-long Serengeti safari."
Forde has some sage advice for anyone planning their own vacation proposal: "Before the trip, I had thought about the flight, airport security and the climb, but I didn't really think about the hotel. In hindsight, I would have tried to plan a better way to hide the ring safely at the hotel. Possibly finding a way to keep it with my camera gear or something. Keep the ring as close to you as possible and to be prepared to adjust [for] unforeseen obstacles. I definitely had a few nervous moments, but fortunately, it all worked out perfectly! "
Related: Dreaming of an African safari: How I'll book my bucket-list trip to Tanzania on miles and points
Feature image by wundervisuals/Getty Images
SPONSORED: With states reopening, enjoying a meal from a restaurant no longer just means curbside pickup.
And when you do spend on dining, you should use a credit card that will maximize your rewards and potentially even score special discounts. Thanks to temporary card bonuses and changes due to coronavirus, you may even be able to score a meal at your favorite restaurant for free. 
These are the best credit cards for dining out, taking out, and ordering in to maximize every meal purchase.
—
Editorial Disclaimer: Opinions expressed here are the author's alone, not those of any bank, credit card issuer, airlines or hotel chain, and have not been reviewed, approved or otherwise endorsed by any of these entities.
Source: Read Full Article