A helicopter whirred overhead as I stood in shock on the golden floodplain. All around, elephants were falling, their legs collapsing under the weight of their extraordinary bulk. I'd been briefed it would be like this, but no briefing could have prepared me for the sheer visceral impact of seeing such powerful yet vulnerable animals, one by one, flopping suddenly to the ground.
Over the past century, Africa's elephant population has declined from around 10 million to just 450,000, resulting from a combination of human wildlife conflict, habitat loss and poaching. But these elephants weren't victims of callous criminals after their ivory: rather, they were being immobilised by a wildlife vet shooting darts from the helicopter above.
It was July, and I'd been invited to Malawi's Liwonde National Park to see the first day of the world's biggest elephant translocation operation. African Parks (AP), a non-profit organisation transforming the continent's reserves by battling poaching and restocking parks, was starting the complex process of moving 500 elephants from Liwonde and Majete Wildlife Reserve, both in the south of the country, to Nkhotakota Wildlife Reserve in central Malawi. Today, I'd see Group A moved from Liwonde. Peter Fearnhead, AP's chief executive, told me these parks are "islands in a sea of humanity", explaining Malawi is so densely populated, there are no corridors between wildlife areas – hence the need for this huge operation.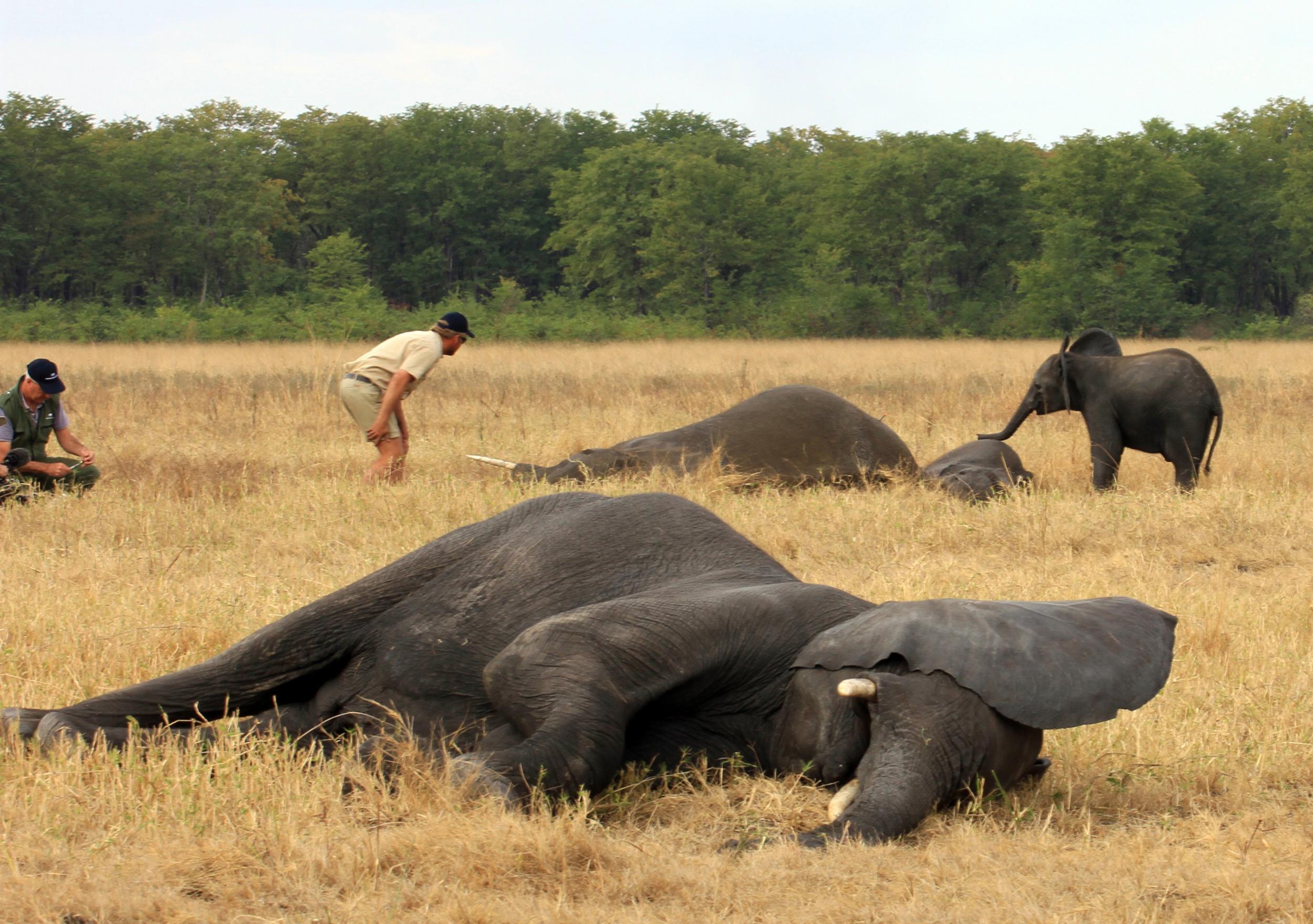 But AP is accustomed by now to answering big asks. It was in 2003 that the organisation took on the management of Majete, which had been decimated through poverty and poaching. The park's transformation into a thriving wildlife destination is phenomenal. It's a beautiful reserve of verdant woodlands and gentle hills. AP acquired Liwonde and Nkhotakota last year, aiming to make them similar success stories, transforming Malawi into a major safari destination and rendering the parks both ecologically and socially sustainable.
Liwonde is a park dominated by the Shire River, which teems with crocs and hippos as it twists across vast floodplains. Elephants, too, are prolific in Liwonde. On a morning walk, our group spotted an 80-strong herd dashing through dappled mopani woodland. Later, we took to the river, where we were mesmerised by a family of 10 with a frisky calf drinking just two metres from our boat. Even from the relaxing wood-and-thatch lounge of Mvuu Lodge, which overlooks the river, we could see elephants wading in the water.
Both this lodge and nearby Mvuu Camp support nearby communities; most staff are local and I could tell they had a true sense of pride in their work. The wildlife seems happy here, too. From the decking of our luxury tented room, we watched kudus, hippos, elephants, impalas and baboons wandering the lagoon. Rhinos can be tracked with researchers and the river hosts fabulous birdlife, including rare African skimmers – elegant black and white birds with striking bright orange beaks, that seem to dance over the water.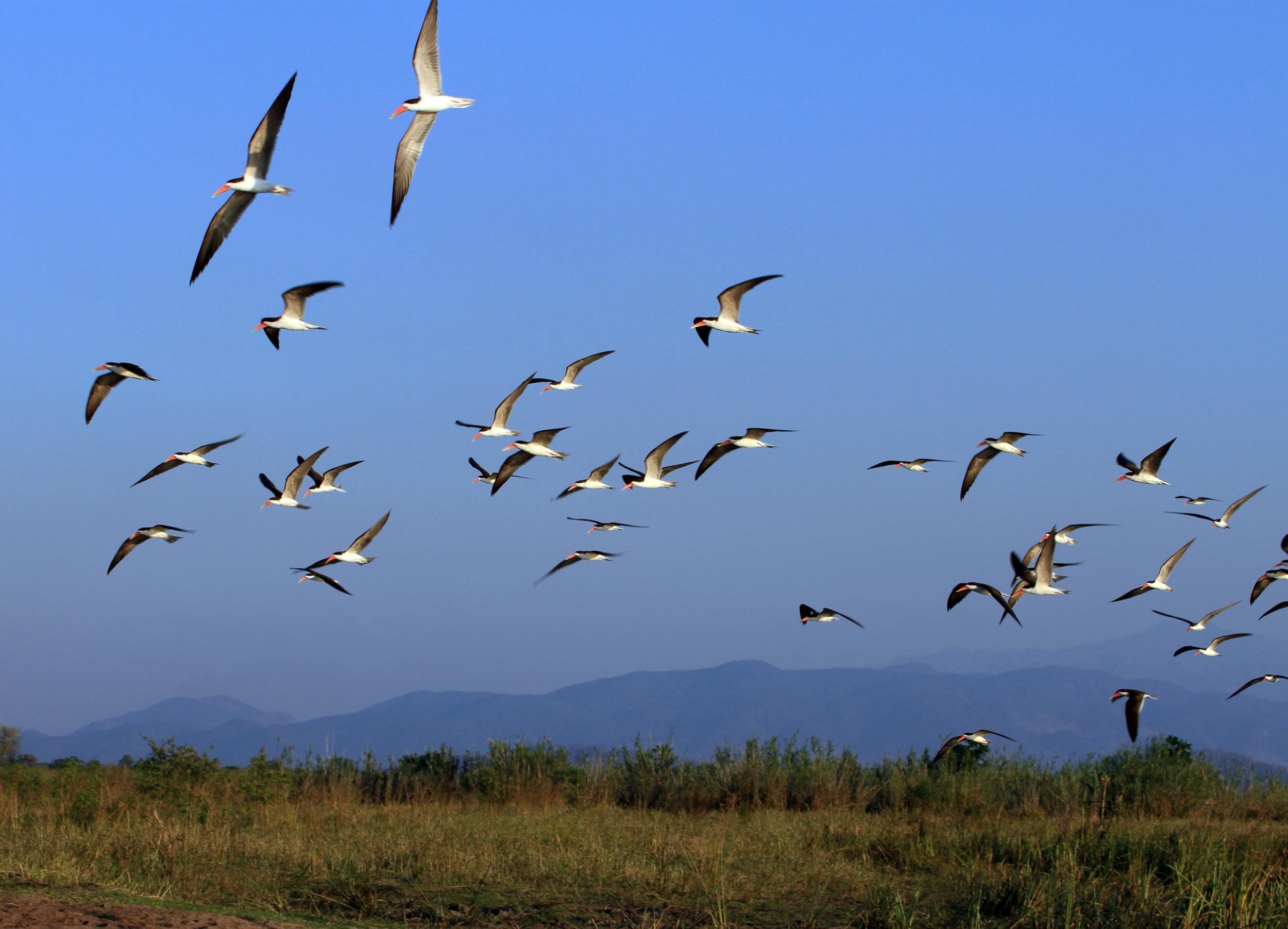 "Liwonde's a special place," according to Andrew Parker, AP's operations director, whose energy and passion for the project is tangible. "Once we've curbed poaching and brought lion, leopard and cheetah back, this will be one of Africa's greatest wildlife regions."
Liwonde is special, but AP has its work cut out. Poaching is rife here: rangers have recovered thousands of snares since last August and in a single day found 16 elephant carcasses. The human cost is staggering too: in four years, elephants have killed 60 people, usually in conflict situations when elephants raided much-needed crops. To help protect both communities and wildlife, AP is building a perimeter fence around the park. Moving 250 of their 800 elephants to Nkhotakota will also help.
Poaching is rife here: rangers have recovered thousands of snares since last August and in a single day found 16 elephant carcasses
On that first morning on the floodplains of Liwonde, a young elephant had run away, frightened and confused at seeing her mum collapse. As she rushed towards woodland, the vet feared he might lose her, but darted her just in time. "If the little one had escaped," Peter told me, "we would have woken up the whole family and let them go." It's a mark of the compassion and professionalism of these conservationists, and the importance of family groups for elephants. Led by matriarchs, they bond together through generations, communicating in a language of rumbles, and even mourn their dead.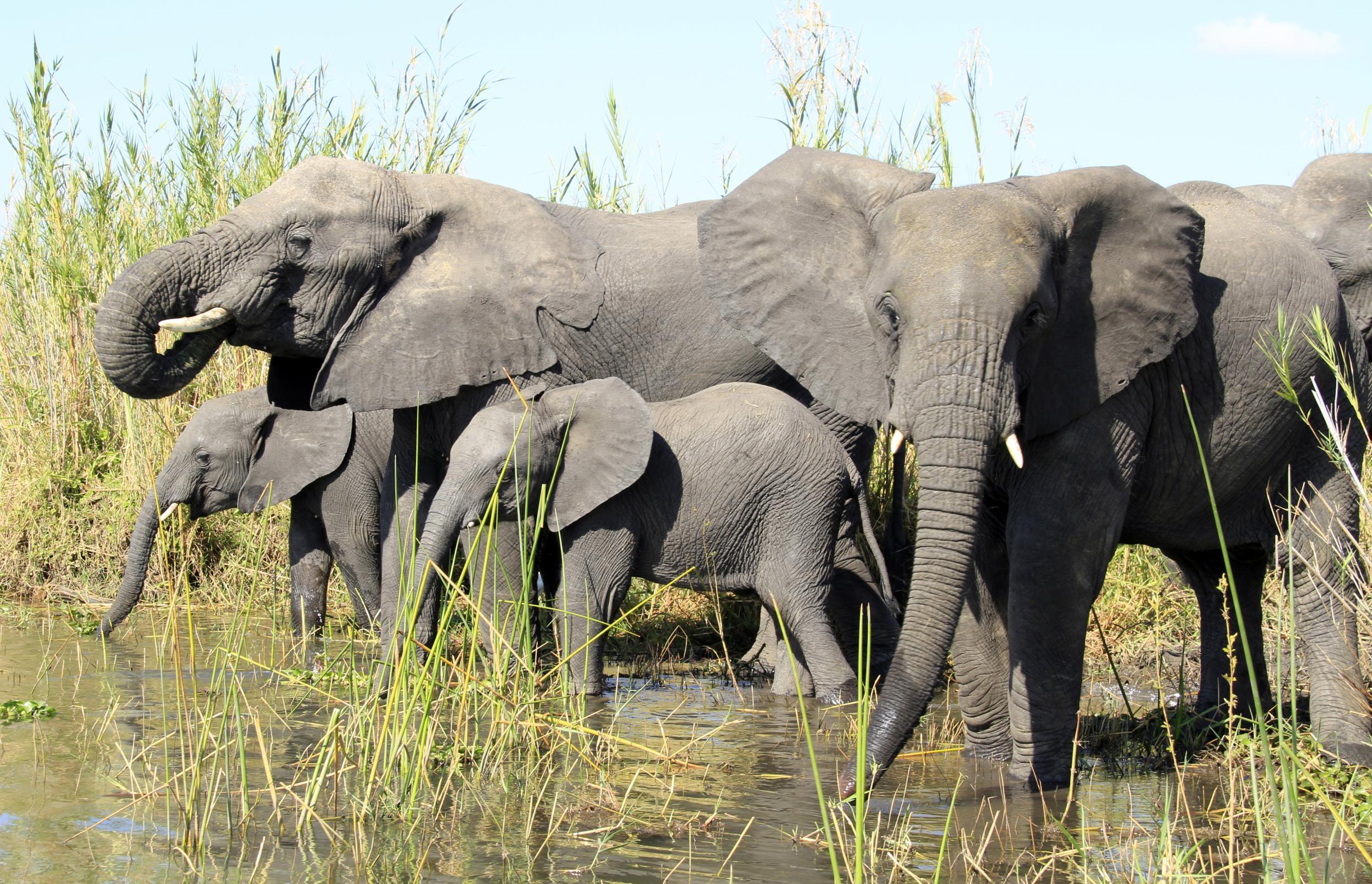 With all nine of Group A elephants darted, the team sprung into action, numbering and monitoring each one. "Sue, check A3's breathing," Peter instructed me. "It should be around six breaths a minute. If it falls below four, she's in trouble."
Sitting beside A3, with one hand at the end of her trunk, I counted her long, warm and fuggy breaths, staring intently at my watch. My role was miniscule in this giant operation, yet I felt intensely responsible for her. I saw the wiry hairs on her trunk, the mud encrusted on her huge ears, and stroked the smooth, slightly wonky tusks for which poachers would mercilessly kill her.
As the crane winched her up, A3 looked dead, a grey lump suspended in mid-air
With webbing tied around her feet, I watched A3 lifted upside-down by crane onto a lowloader. "It looks awful," Peter had briefed us, "but it doesn't harm them. The capture stress they feel is minimal and well managed with tranquilisers." He was right, it did look awful. As the crane winched her up, A3 looked dead, a grey lump suspended in mid-air. Once I'd helped lift her heavy trunk on to the truck, the tears welled up and I had to walk away, even though I knew the bigger picture. I knew her family would have the space they needed at Nkhotakota and their chances of survival were now stronger than ever. Far better to be shot by a dart from a vet's gun than a bullet from a poacher's.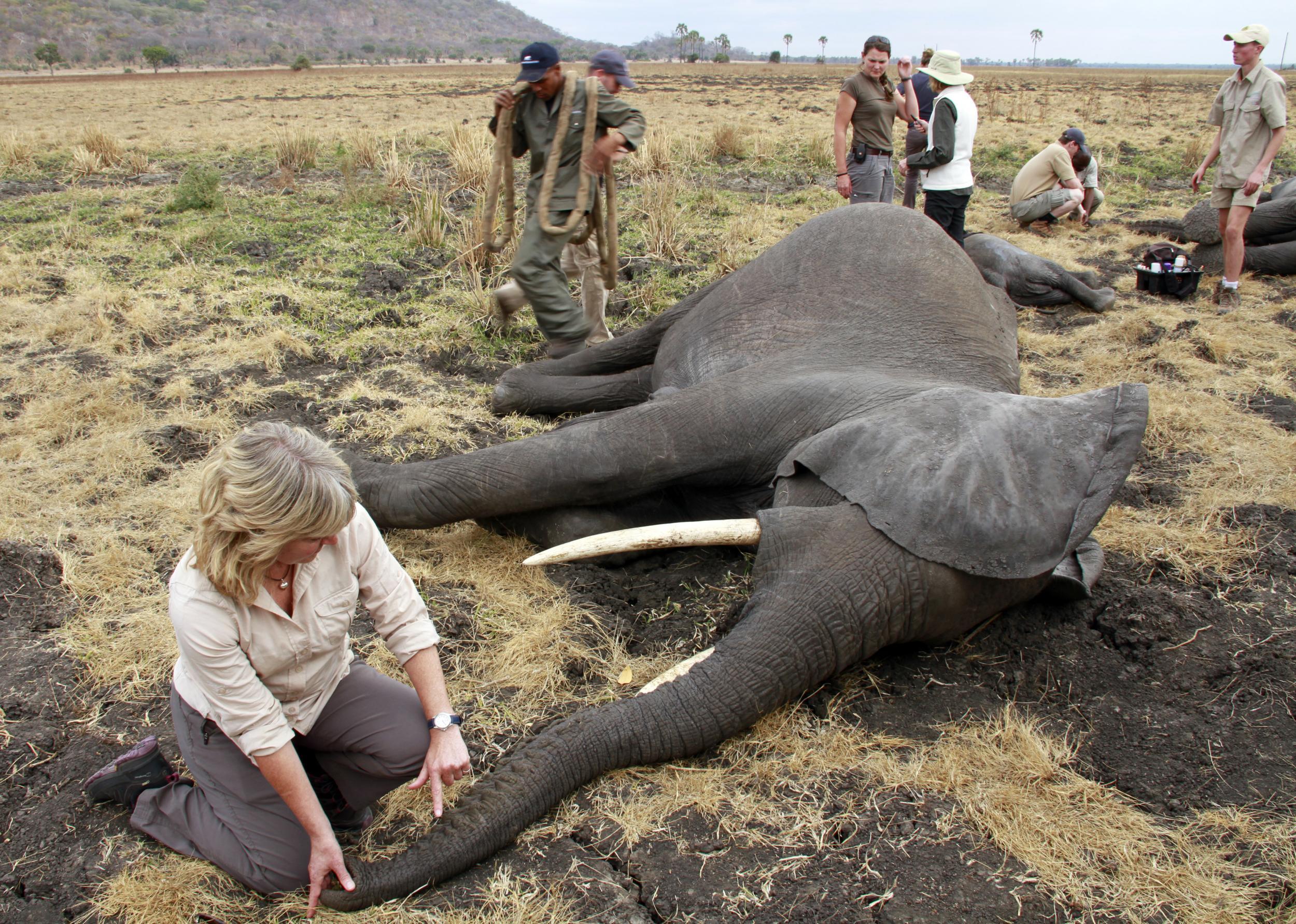 Nkhotakota, their new home, is a wild, hilly reserve with verdant miombo woodlands fringing the Bua River. I first came here in 2011, to the newly opened Tongole Wilderness Lodge. With a combination of community involvement and understated luxury, this laid-back lodge has remained one of my favourite places in Africa. You can hike, fish and canoe, sleep under the stars, or simply chill on the decks overlooking the river, a popular spot for the reserve's resident elephants. Tragically, only 80 survive from a population of 1,500, the park having been under siege by poachers. But Samuel Kamoto, AP's park manager, told me Nkhotakota will be "unrecognisable" when AP's work is done.
It's here that I once again saw A3, easily identified by those precious wonky tusks, sauntering casually into the sanctuary. Under sedation, Group A had travelled 350km overnight in 30-ton trucks, and this was their first morning in Nkhotakota. Calm and relaxed, and seemingly oblivious to the historic journey both she and AP had just made, I watched as she started to explore a new home abundant in food and space and hope for the future.
Travel essentials
Getting there
Expert Africa (expertafrica.com; 020 8232 9777) offers a six-night trip to Liwonde National Park and Nkhotakota Wildlife Reserve costing from £3,576 per person based on two sharing. This includes international return flights to Lilongwe via Johannesburg with South African Airways, three nights at Tongole Wilderness Lodge in Nkhotakota, three nights in Mvuu Lodge in Liwonde, all transfers, all safari activities, all meals and some drinks.
British visitors need a visa for entering Malawi, at a cost of $75 per person on arrival or £65 per person from the Malawi High Commission in London (malawihighcommission.co.uk; 020 7421 6010).
More information
500elephants.org
malawitourism.com
Source: Read Full Article