Within easy reach of Los Angeles, Santa Barbara is a picture perfect seaside city, with a temperature that rarely dips below the mythical Southern Californian "70 degrees" (21 celsius). Downtown is small, and easily walkable – which is rare in these parts – and there's a host of enviable attractions, including surfing, kayaking, wine tasting and whale-watching. Historic hotels, excellent farm-to-table cuisine and dramatic colonial architecture are also swiftly growing tourist numbers.
Get salty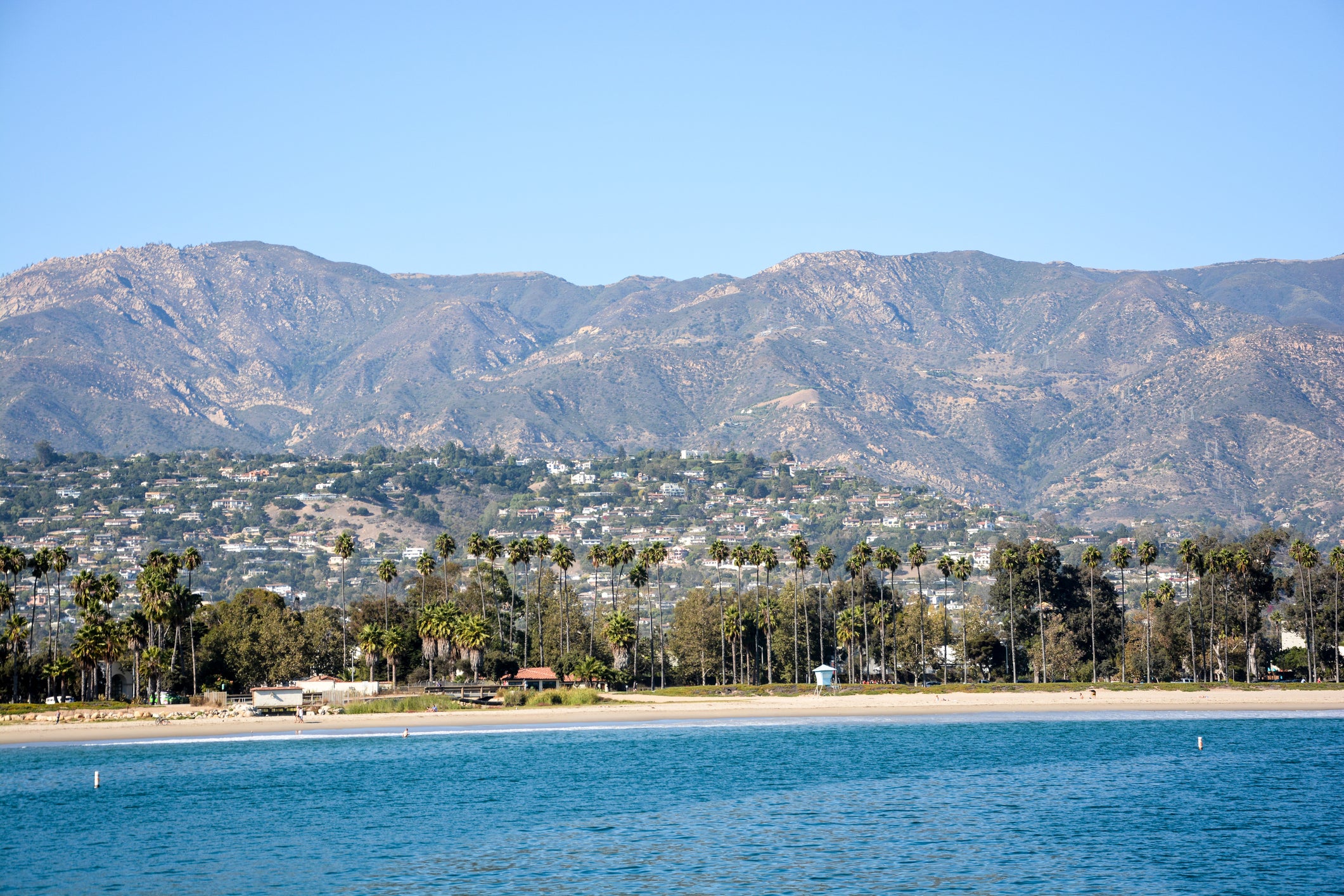 Don't leave Santa Barbara without experiencing its main draw: the Pacific Ocean. Spot greys, blues and humpback whales (as well as dolphins, sea lions, and turtles) on a whale-watching excursion to Santa Cruz Island (with Condor Express. Paddle across the mirror-like harbour on a coastal kayaking adventure (try Santa Barbara Adventure Company). Or make good use of the Sunset Kidd's fully-stocked bar, on a sunset sailing trip to palm-fringed Leadbetter Point.
Be silly on The Sky Gallery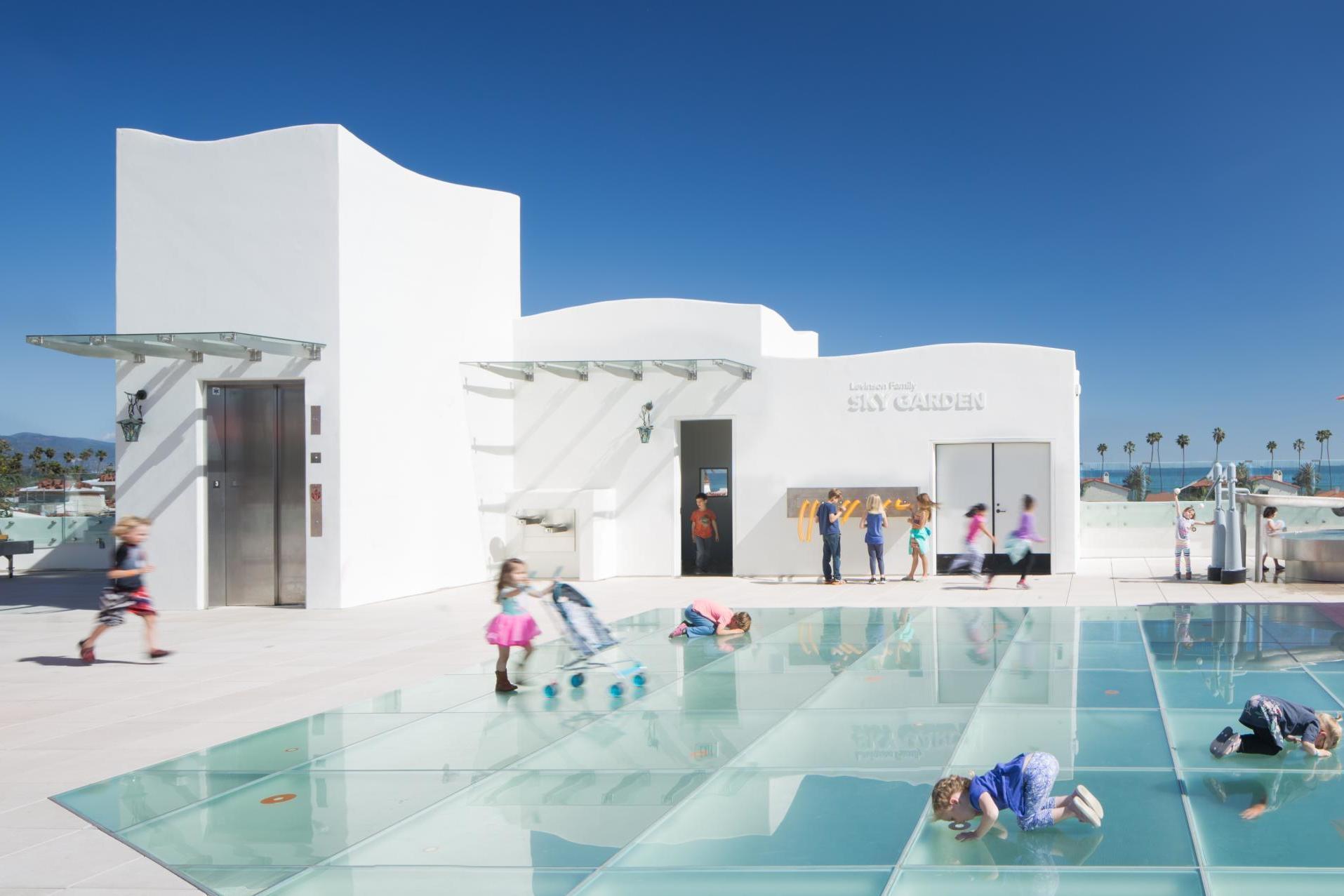 The newly-opened Wolf Museum of Exploration and Innovation is 17,000 square feet of full-on family fun. Exhibits include a giant strummable guitar, a toy car race track, and three sound overdubbing booths, featuring excerpts from Planet of the Apes, Toy Story and Edward Scissorhands. Don't miss the Sky Gallery: a sprawling rooftop space complete with water features, giant telescopes, and jaw-dropping mountain views.
Hit the 'Drunk Zone'
Downtown's Funk Zone (known locally as the "Drunk Zone") is home to no fewer than 15 tasting rooms, showcasing the excellent wines produced in the nearby Santa Ynez Valley. Start your tour on the outside terrace of Kunin Wines – a flight of five wines costs from $12 (£8.50). Then stagger five minutes north to Deep Sea Tasting Room on Santa Barbara pier. Their 2014 Syrah is excellent; their ocean views, even better.
Go on a mission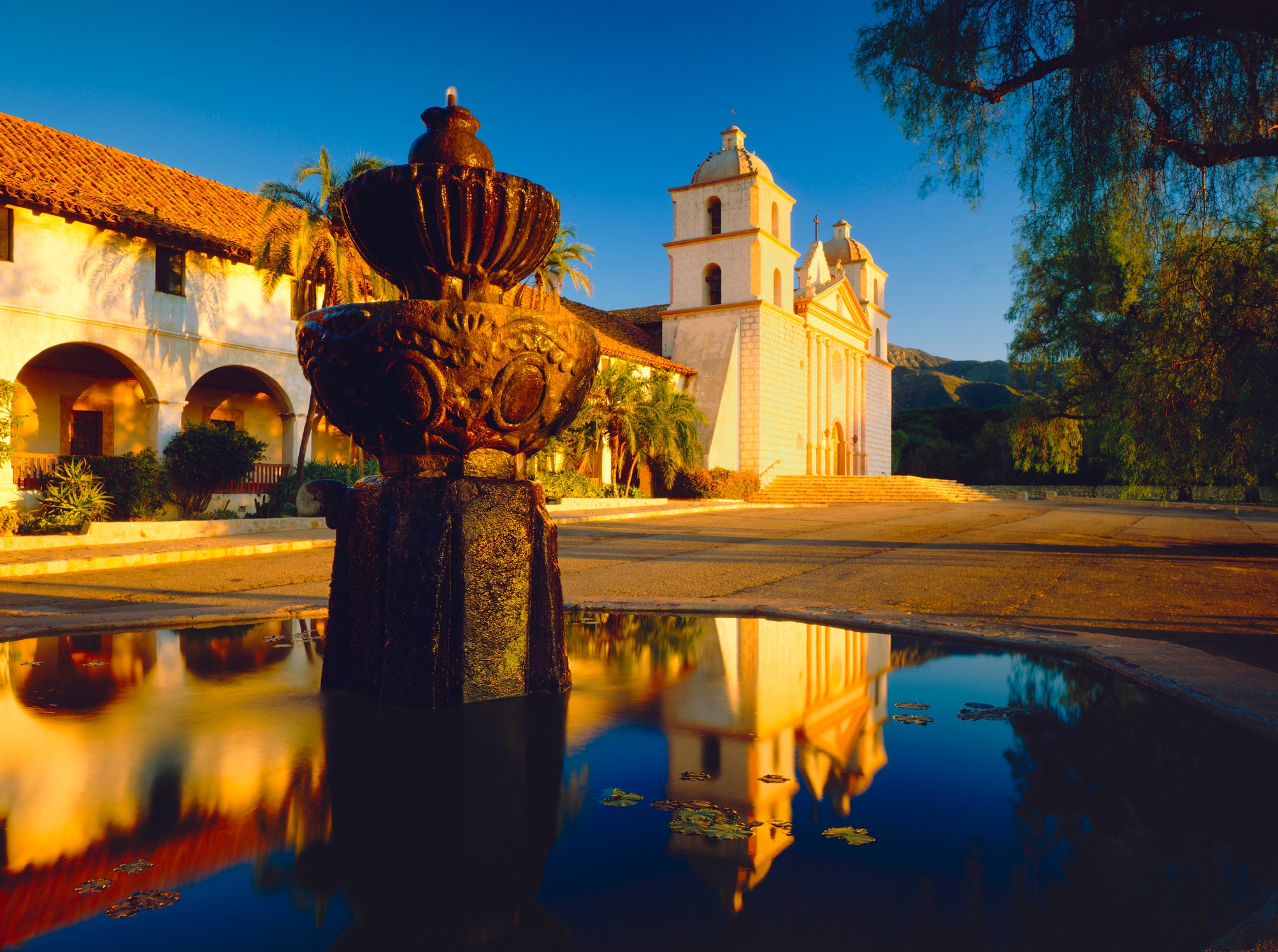 Founded by Spanish Franciscan monks in 1786, the Mission Santa Barbara is arguably the most beautiful monastery in Southern California. Take a guided tour of the frescoed church, and the mausoleum; then wander through 12 acres of lush, landscaped gardens.
Stretch like a Siamese cat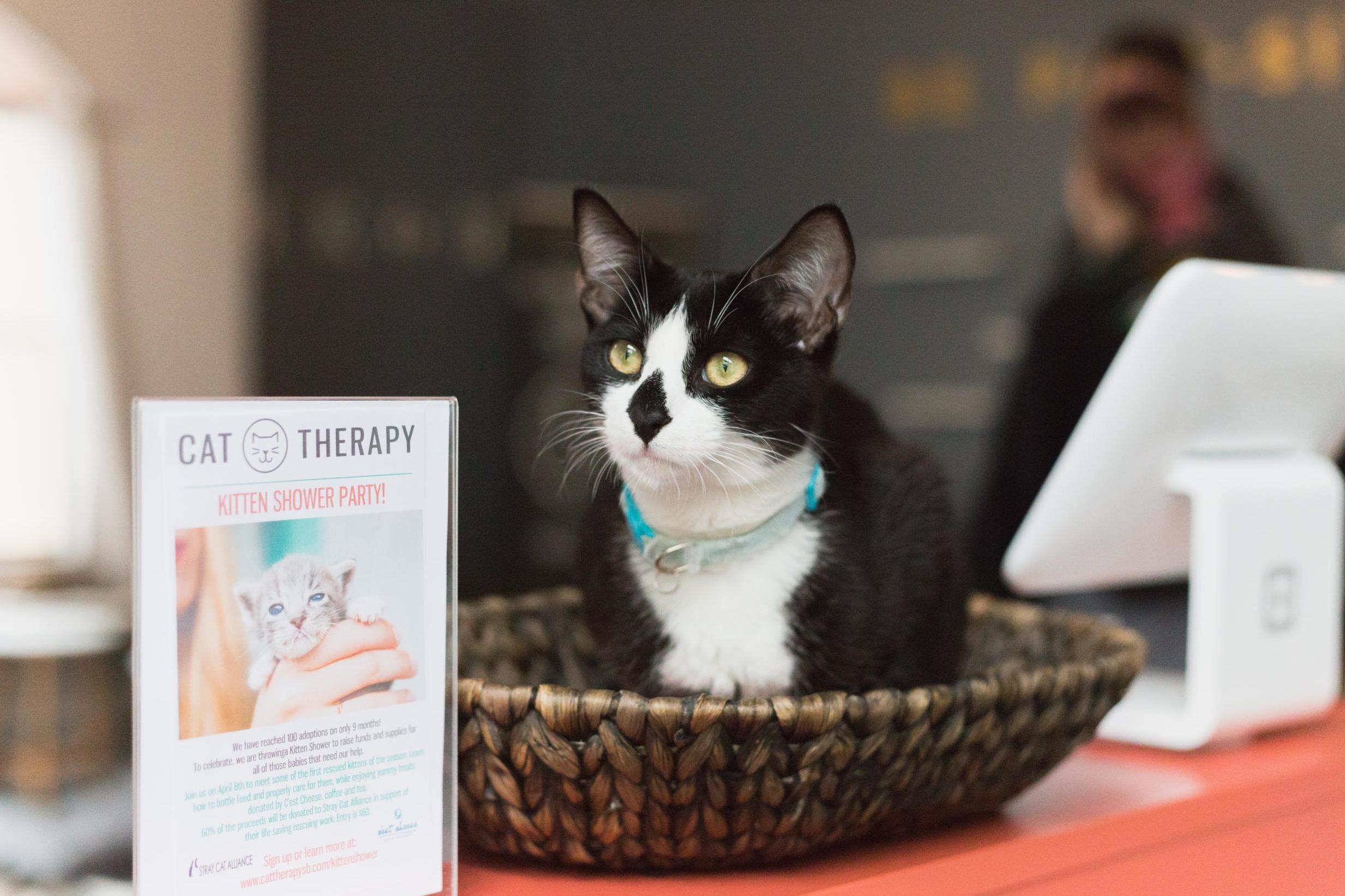 What better way to unwind than a 90-minute session of "cat yoga"? Café-cum-yoga studioCat Therapy offers Sunday morning (9am-10.30am) and Wednesday night (7pm-8.30pm) classes ($25/£18), comprised of gentle yoga, deep stretching and unlimited cat cuddling. Grab an acai bowl, shop for cat-themed souvenirs, or just relax in the company of a dozen feline friends.
Shoot into the blue
Soar above mountains, beaches, and vineyards (and take a peek at Michael Jackson's Neverland Ranch) on an early morning hot air balloon ride across the Santa Ynez Valley with Sky's the Limit.
Eat a Blackbird
Housed in the swish, colonial-style Hotel Californian, Santa Barbara's newest restaurant, Blackbird, focuses on locally sourced, Mediterranean-style fare. Feast on wild salmon with artichoke barigoule ($36/£26) or lamb with broccoli and fennel yoghurt ($42/£30). Then adjourn to the art deco-style bar for an Infinite Wisdom ($15/£11) – a medley of gin, lemon, blueberry, sage, and egg white.
Shop like a Cali local
Rub shoulders with the city's movers and shakers at Montecito Country Mart home to a slew of designer stores, including James Perse and Intermix. You've also got chi-chi food options, from the likes of Panino's, Pressed Juicery and Rori's Artisanal Creamery.
Watch the sun go down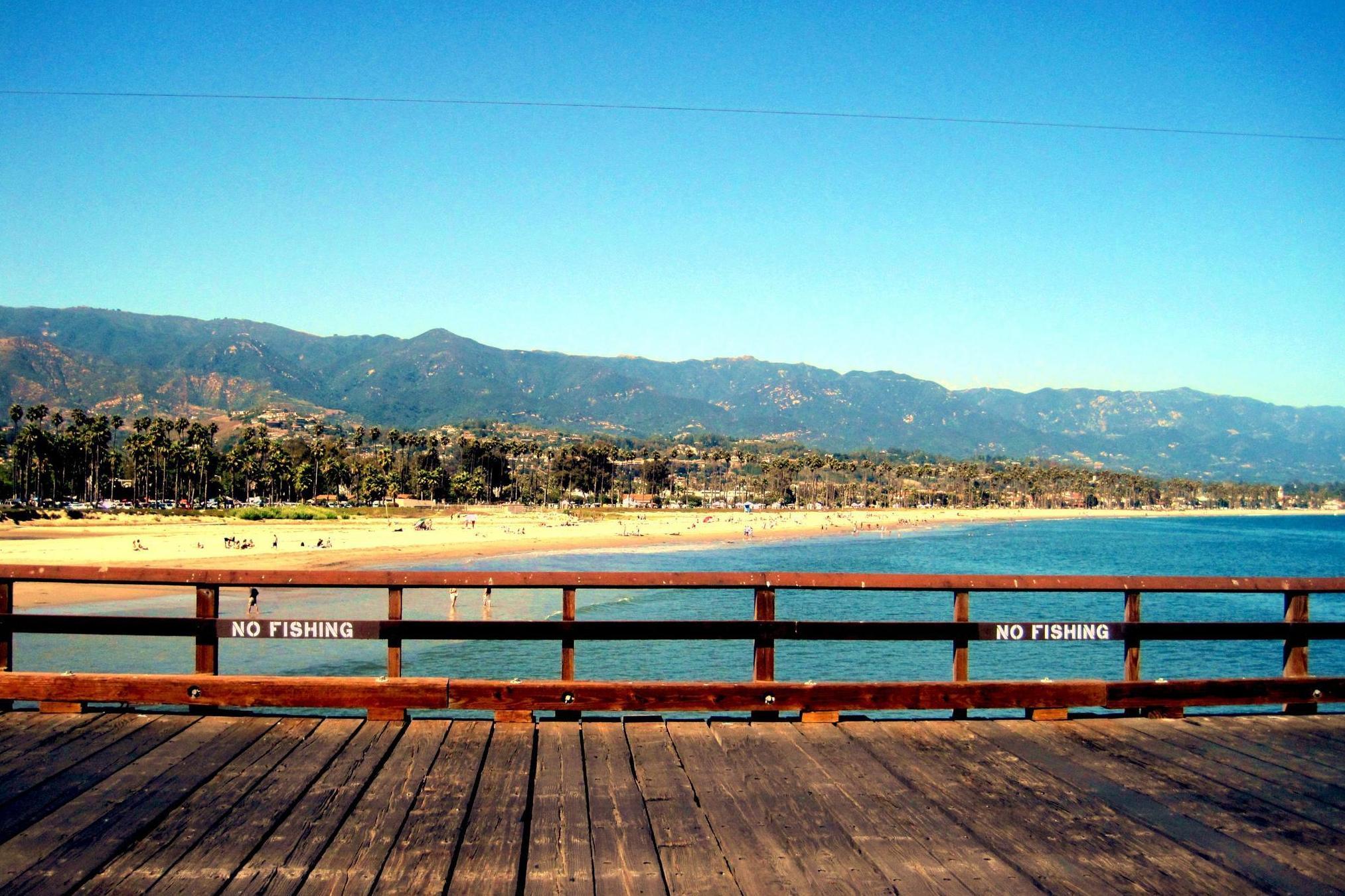 Santa Barbara's psychedelic sunset is a sight to behold, so be sure to arrive early and secure your ringside seat on the sand. To do it in style, pull up a pew at the family-friendly Shoreline Café or splurge at the upscale Ty Lounge in the Four Seasons hotel. Both have peachy views of the spotless beach.
See the stars
Take a walk through the city's celluloid past on a Santa Barbara Film Tour. Location sleuths will recognise scenes from Sideways, Scarface, Twentieth Century Women and Friday The 13th. Failing that, take in a film of your choice, from the comfort of your own car, at the West Wind drive-in cinema.
Source: Read Full Article