Go to Coachella, they said. Spend all the money, wear all the flowers in your hair, let Beyoncé change your life.
But what to do when it's over? There's far more to Coachella-the-desert than Coachella-the-festival. And visit out of festival season and it's affordable, too.
Here's where to go the rest of the year (and on the way home from this year's edition).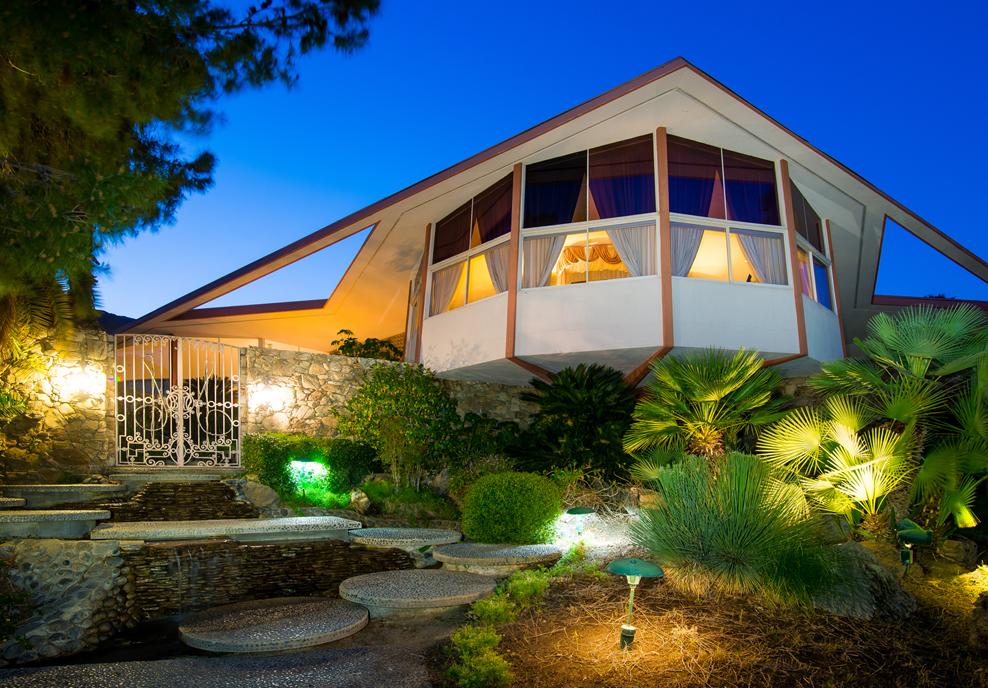 Get the retro look
Palm Springs – the main resort town in the Coachella Valley – is known mostly for its midcentury modern architecture (and the Alexander Construction company which built 2,200 houses in that area between 1955 and 1965). And while you can take tours of the most significant buildings and get a feel for the movement, it's just as fun to hire a bike and cycle round districts like the Movie Colony, Twin Palms and Vista Las Palmas – where the house where Elvis and Priscilla spent their honeymoon is open for tours.
elvishoneymoon.com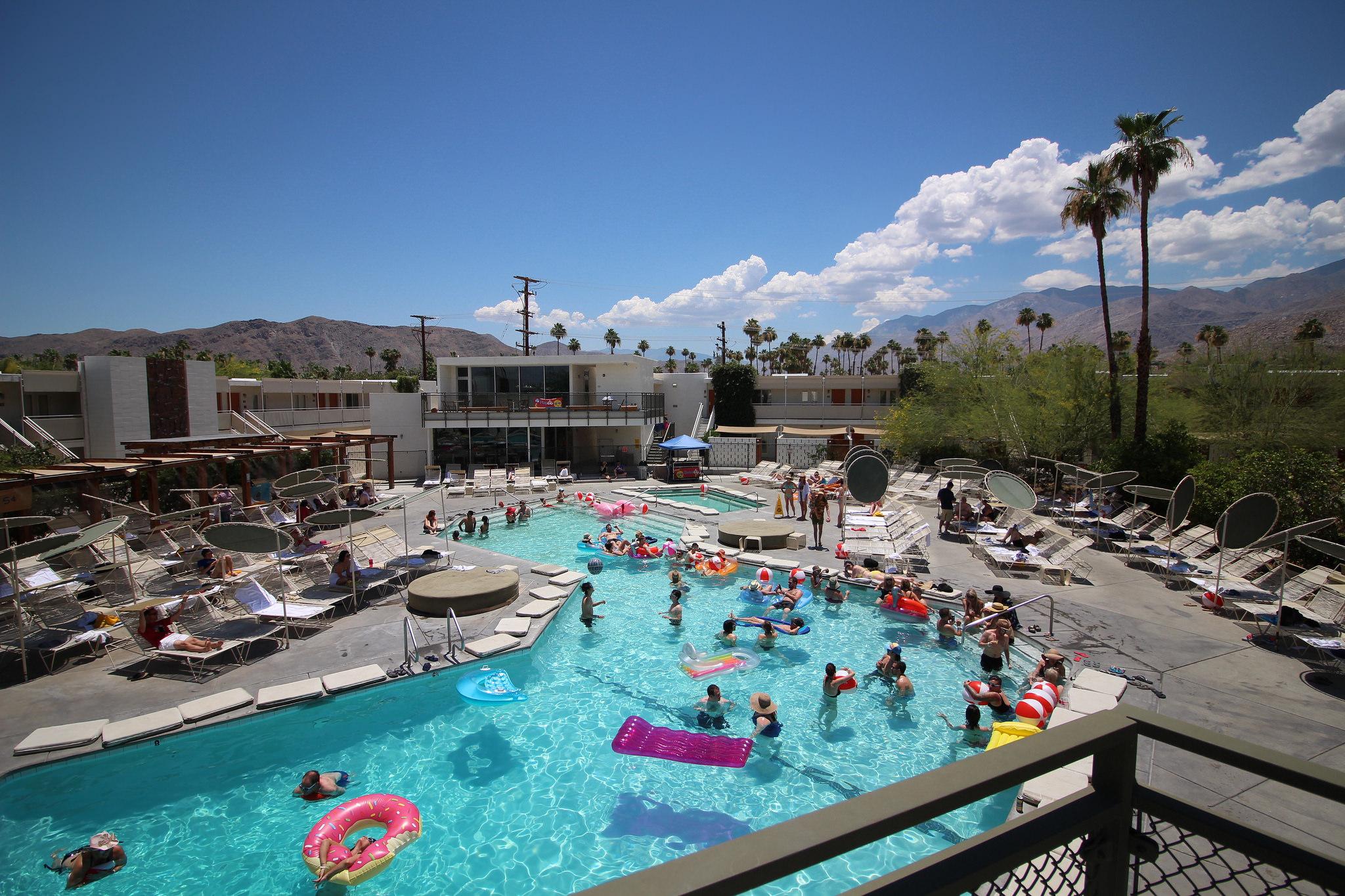 Sleep it off poolside
Plenty of hotels in Palm Springs are glorious midcentury modern icons (the Holiday House is especially good) but if you're not staying at a looker, you can spend the afternoon at one. The Ace Hotel – probably the closest Palm Springs gets to Coachella all year long – offers passes to its zigzag-shaped pool to non-guests from $20 per day.
acehotel.com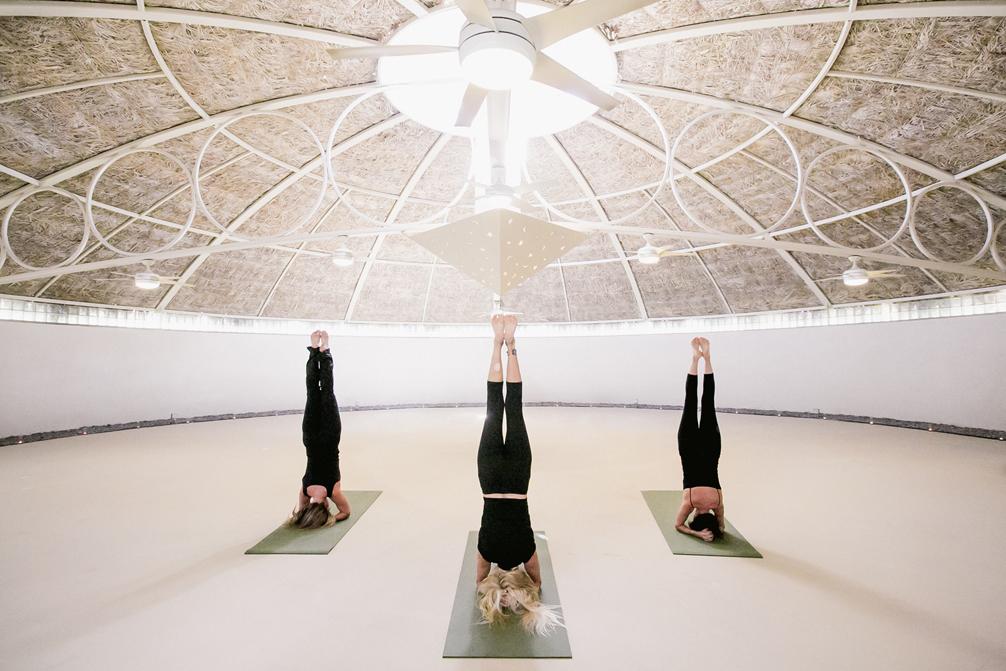 Soak it all in
Across the interstate 10 freeway from Palm Springs is Desert Hot Springs, known (obviously) for its mineral springs. Get a day pass for soaks and outré spa treatments; better still, stay the night to really soak up the atmosphere. Two Bunch Palms is the gold standard (it's known for its therapy where you wallow in mud, and has a resident shaman) while The Spring is much smaller but delightfully intimate.
twobunchpalms.com
the-spring.com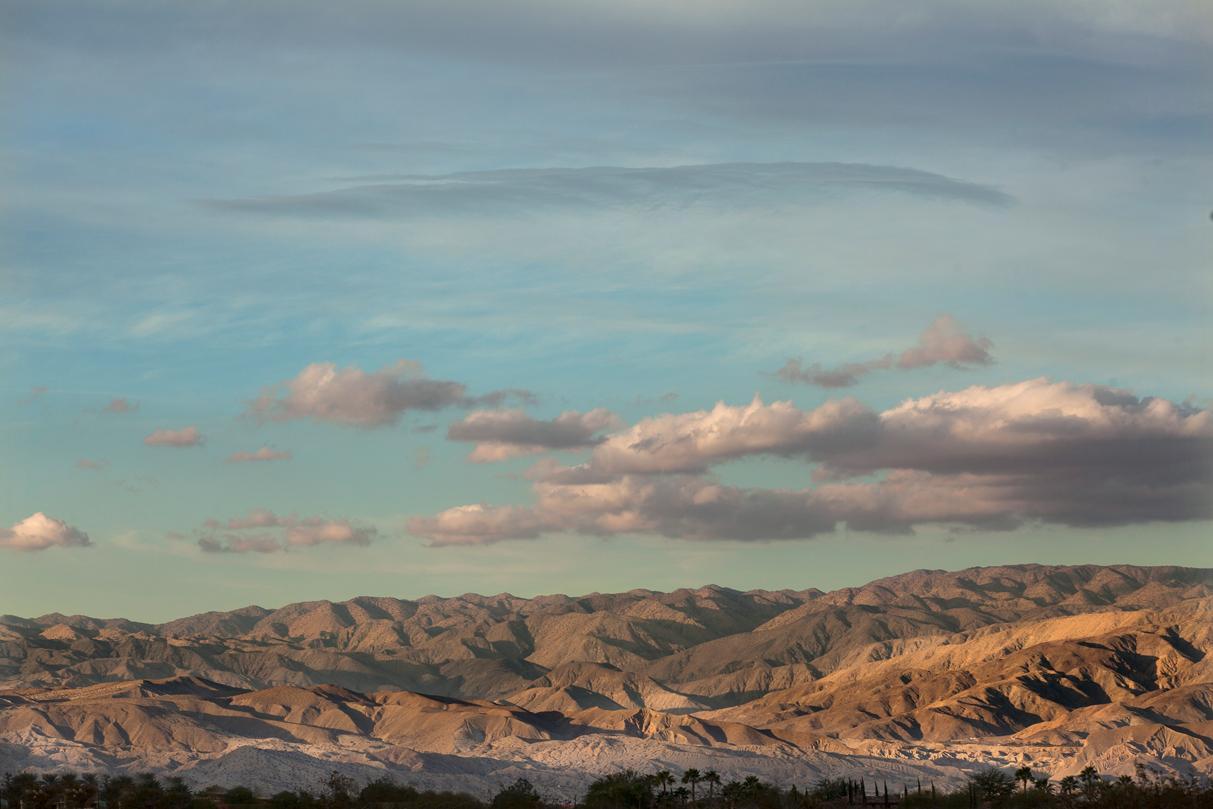 Incredible views at Joshua Tree (Scott Baxter)
Head to the desert
Joshua Tree National Park is about an hour's drive from Palm Springs, but it's worth that hour. High on a plateau caused by the rub of tectonic plates, it's known for its forests of centuries-old spiky Joshua tree cacti, and its oddly shaped boulders that can look like anything from elephants to skulls. It has spectacular viewpoints of the Coachella Valley below, too.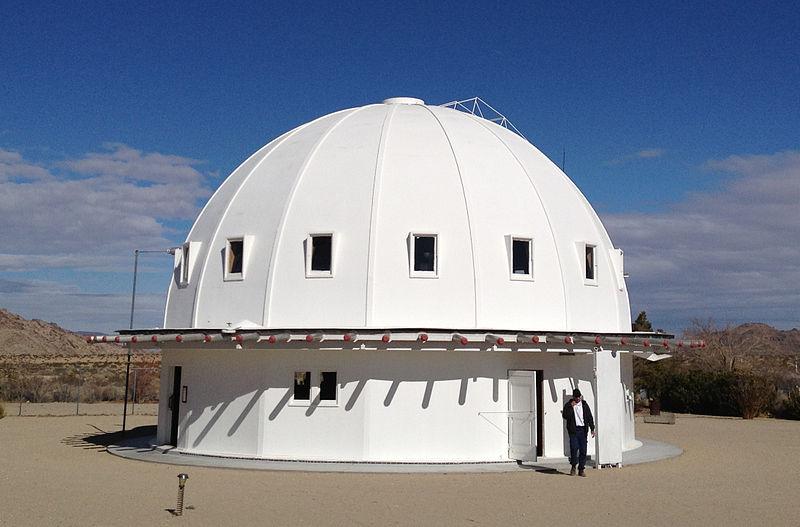 Commune with aliens
In the desert about half an hour from Joshua Tree is the Integratron, built as a meeting point for humans and aliens, and now the place for relatively conventional sound baths. Inside its UFO-like dome is a cedar-lined structure with perfect acoustics; lie down and be serenaded with crystal bowls for an experience like no other.
integratron.com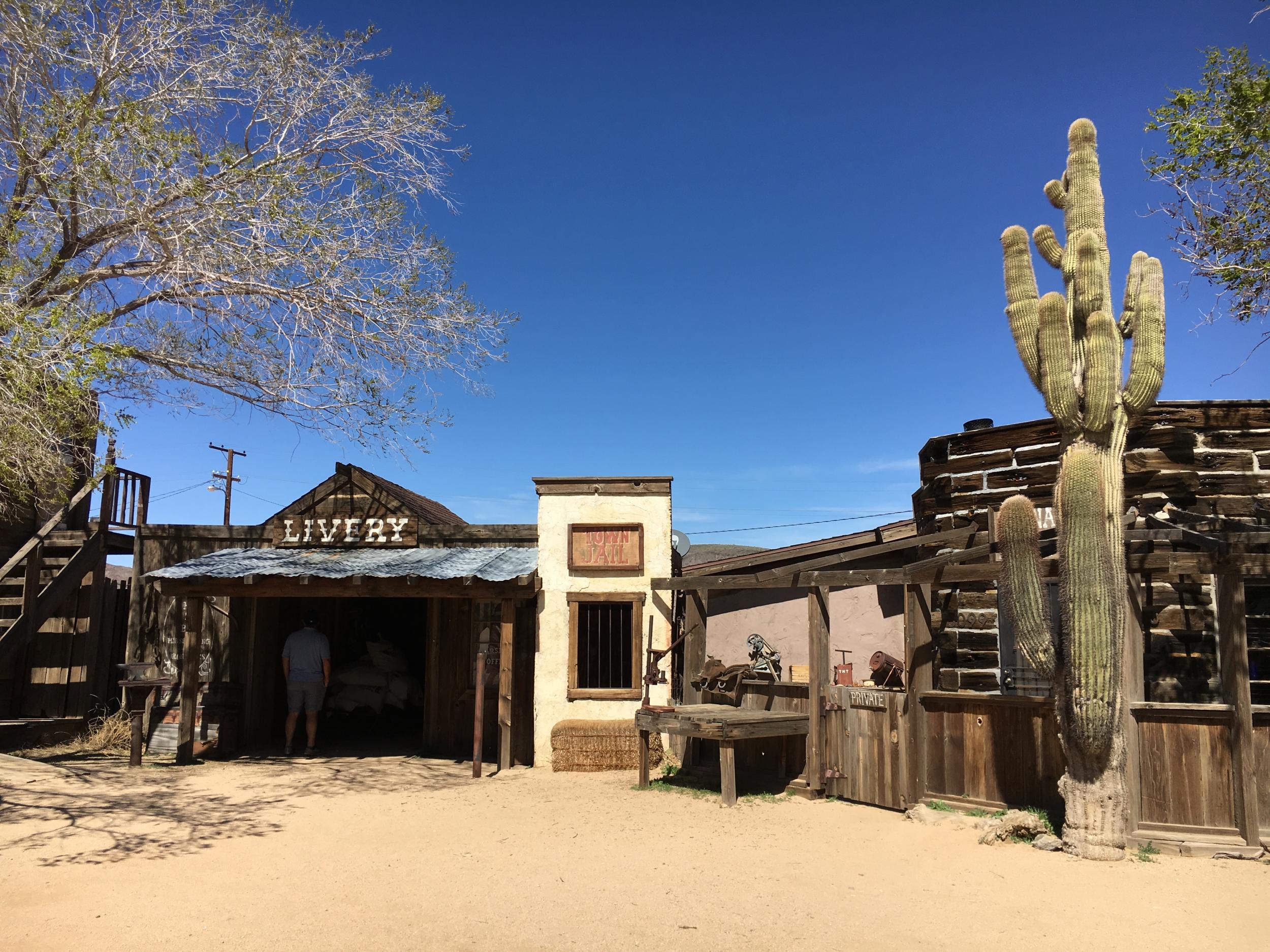 Be pioneers
Pioneertown was built as a Hollywood movie set for making westerns; then it fell into disrepair. These days it's having a hipster moment with Instagrammers flooding its single, sandy street, shops selling essential oil-based mixes and Pappy & Harriet's, what used to be an in-the-know bar that's now sold out at weekends – its popularity starting when Paul McCartney played a secret gig.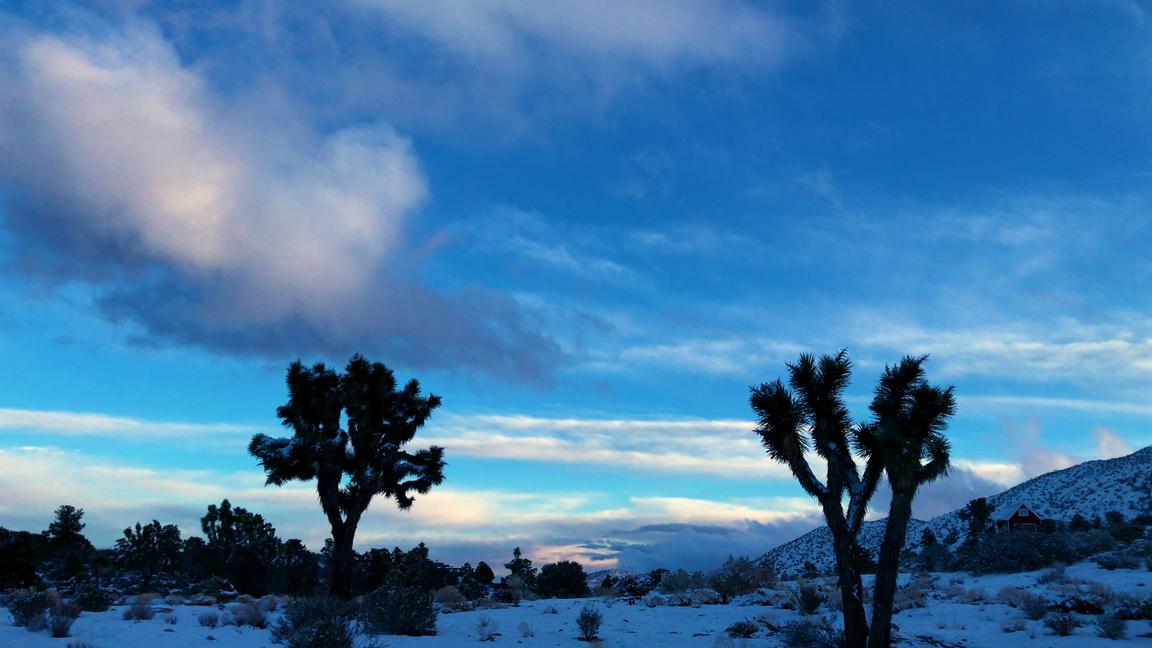 Sleep under the stars
Joshua Tree's where LA hipsters go for the weekend to sleep in simple cabins in the desert, cut off from the world (apart from wifi) and selfie their hearts out. (Don't worry, it's also a retreat for artists and people who like the simple life.) Check out Airbnb for the oodles of listings.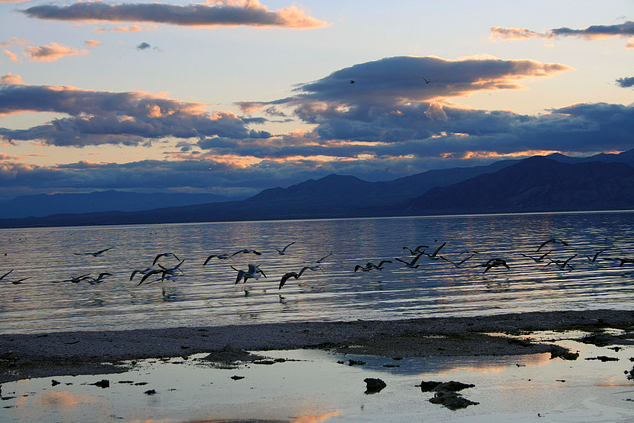 The Salton Sea is a beautiful sunset spot (Ron's Log/Ipernity)
Go to the seaside
The Salton Sea has been through stuff: a lake created by tectonic movement, it started as a holiday resort, was abandoned due to pollution (which, along with the high salt levels, killed the wildlife – hence the beaches of fish bones on the north side) and is now enjoying a resurgence (not least among the local bird population). Its glossy waters make for one of the most beautiful sunsets around. Don't miss the banana museum.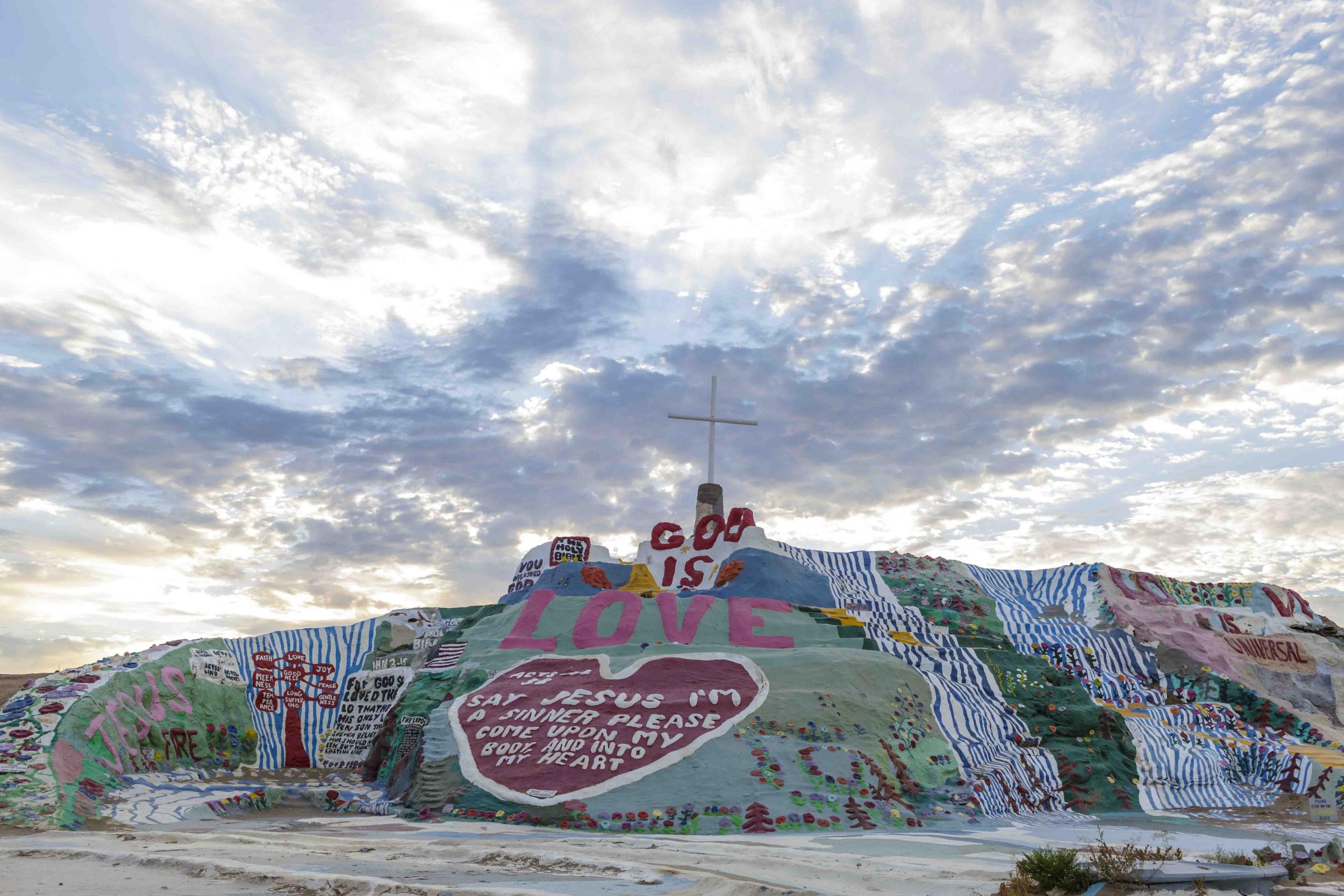 See renegade art
While you're at the Salton Sea don't miss Salvation Mountain – a public artwork that's a cross between a crucifixion scene and a Valentine's day card, with the aim of fostering general love – and Slab City, the renegade community.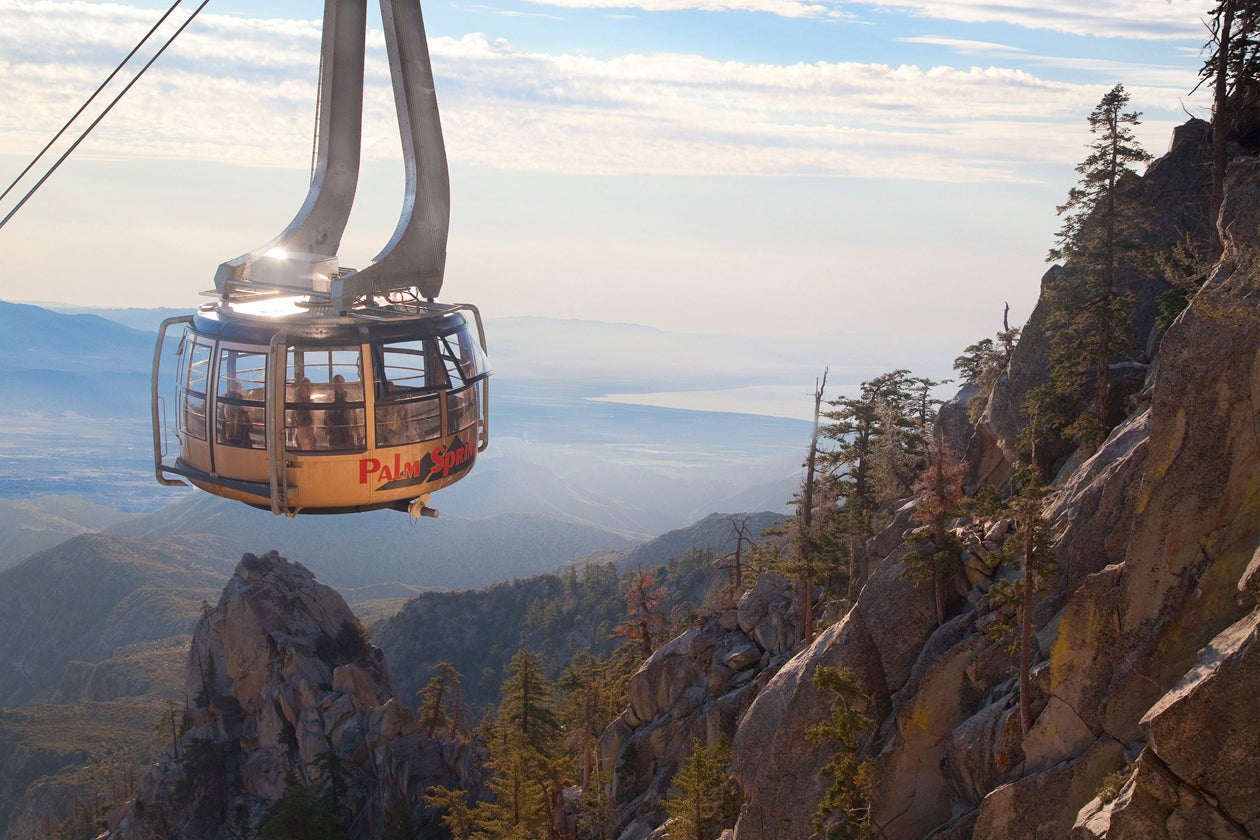 Beat the heat with the aerial tramway (Chris Miller)
Climb a mountain
No need to actually climb it – the Palm Springs Aerial Tramway whisks you up 2.5 miles to the top of 8516ft Mount Jacinto. Go for a hike, have a meal or just enjoy the cooler temperatures – it's the best place to retreat from the searing summer heat.
pstramway.com
visitgreaterpalmsprings.com
visitpalmsprings.com
Source: Read Full Article