Ten miles into my cycle across Louisiana, I roll to a stop alongside a field of golden corn. A solitary crow notes my arrival with a deep squawk, and a warm breeze whistles through the empty windows of a derelict farmhouse. When I WhatsApp a friend an image of the crumbling structure he replies: "Don't go near that building." But while the setting might resemble the backdrop of an Eighties horror film, Louisiana's rural charm has already won me over.
Perhaps oddly for America, land of the driver, growing numbers are exploring the state by bike. Louisianans are saddling up in droves – in New Orleans, where a new bike-share scheme launched in December, and in rural areas, like the cornfield-quilted countryside outside Lafayette, where I've signed up for a Bayou Teche Brewing Bike Bash, one of the regular cycling tours of the Cajun region.
This one starts and finishes at a brewery in the impossibly quaint town of Arnaudville, and participants include kids, cycling clubs and octogenarians.
There's a fantastic atmosphere. My red hair prompts one group to make me their unofficial mascot, shouting "Go Red!" whenever they spot me, and reaching out for fist bumps. I'm grateful for the encouragement – although Louisiana's incredibly flat ("they built the mounds at New Orleans zoo just so kids could see what a hill looks like," one cyclist tells me), the muggy heat makes cycling hard work. But the spectacular scenery is a welcome distraction: golden cornfields, rust-red farmhouses and huge mansions with beautiful gardens. At refreshment stops, volunteers dole out cups of pickle juice in the shadow of plantation-style houses.
As a keen cyclist, I'm in my element. I hear the constant tap of woodpeckers and spot dozens of red squirrels. I'm desperate to see a raccoon – Louisiana has thousands of the things – but sadly, most take the form of roadkill (by the time I cross the finish line, the tally stands at five).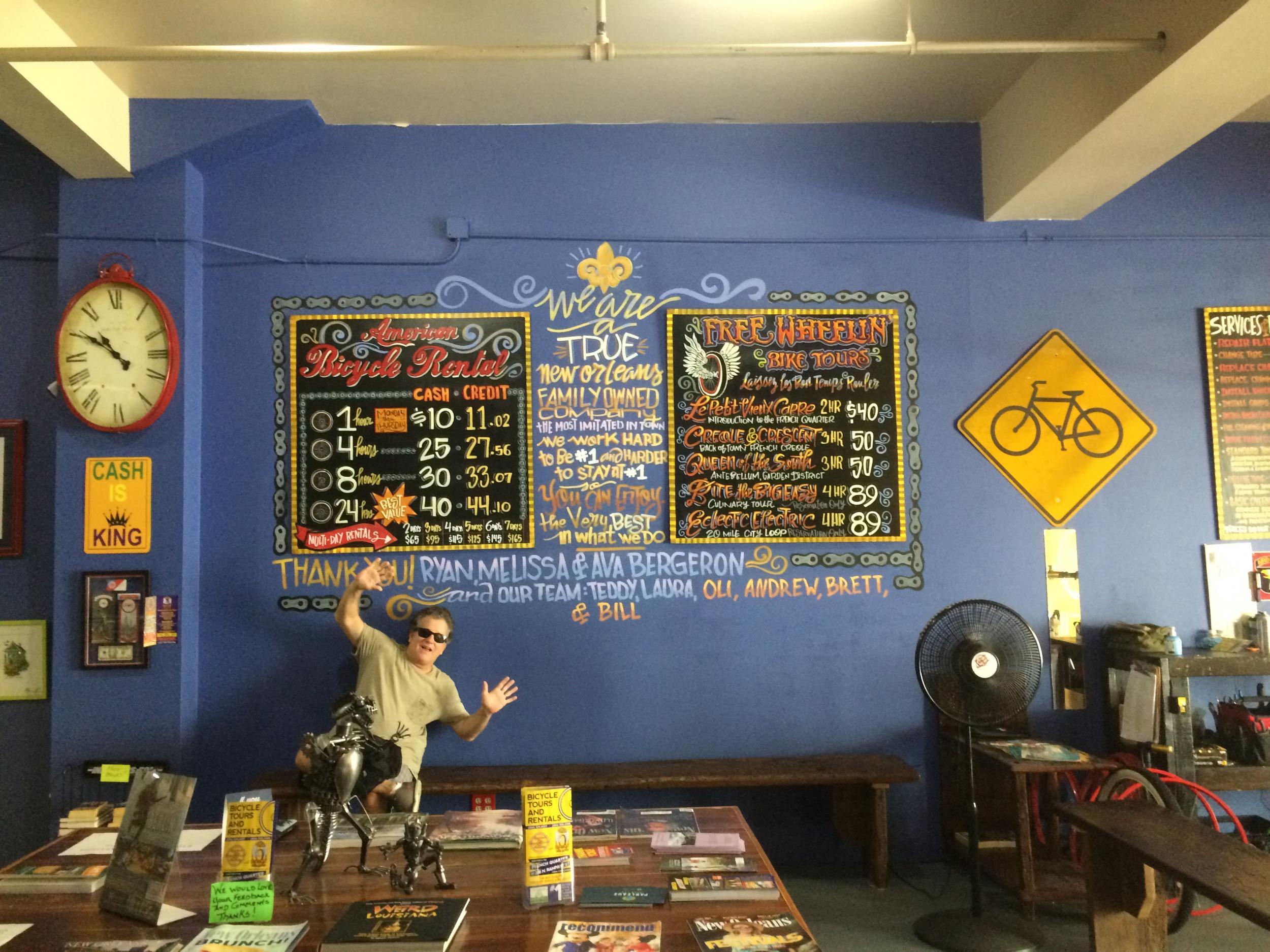 And although the ramshackle huts and squawking crows send shivers down my spine at times, I quickly discover I'm more at risk from Louisiana drivers than axe murderers – there are no laws against using phones while driving, here. I spot one woman perusing paperwork she's balanced on her steering wheel. Later, I see a truck veer completely off the road before correcting itself.
But little things like that can't stop Louisiana's ever-growing cycling community. Down in New Orleans, I hit the road on a tour to celebrate the city's first bike-share scheme. The roads could admittedly do with some TLC – we'll experience a "New Orleans massage", warns our guide – but thankfully, the launch has prompted authorities to embark on a pothole-filling frenzy, and the company I'm riding with, the American Bicycle Rental Company, use fat-wheeled bikes with cushioned, armchair-like seats. Owner Ryan Bergeron and his bike-loving buddies offer a wide range of tours out of their colourful headquarters, where price lists take the form of Day-Glo wall murals, and staff whiz around on skateboards.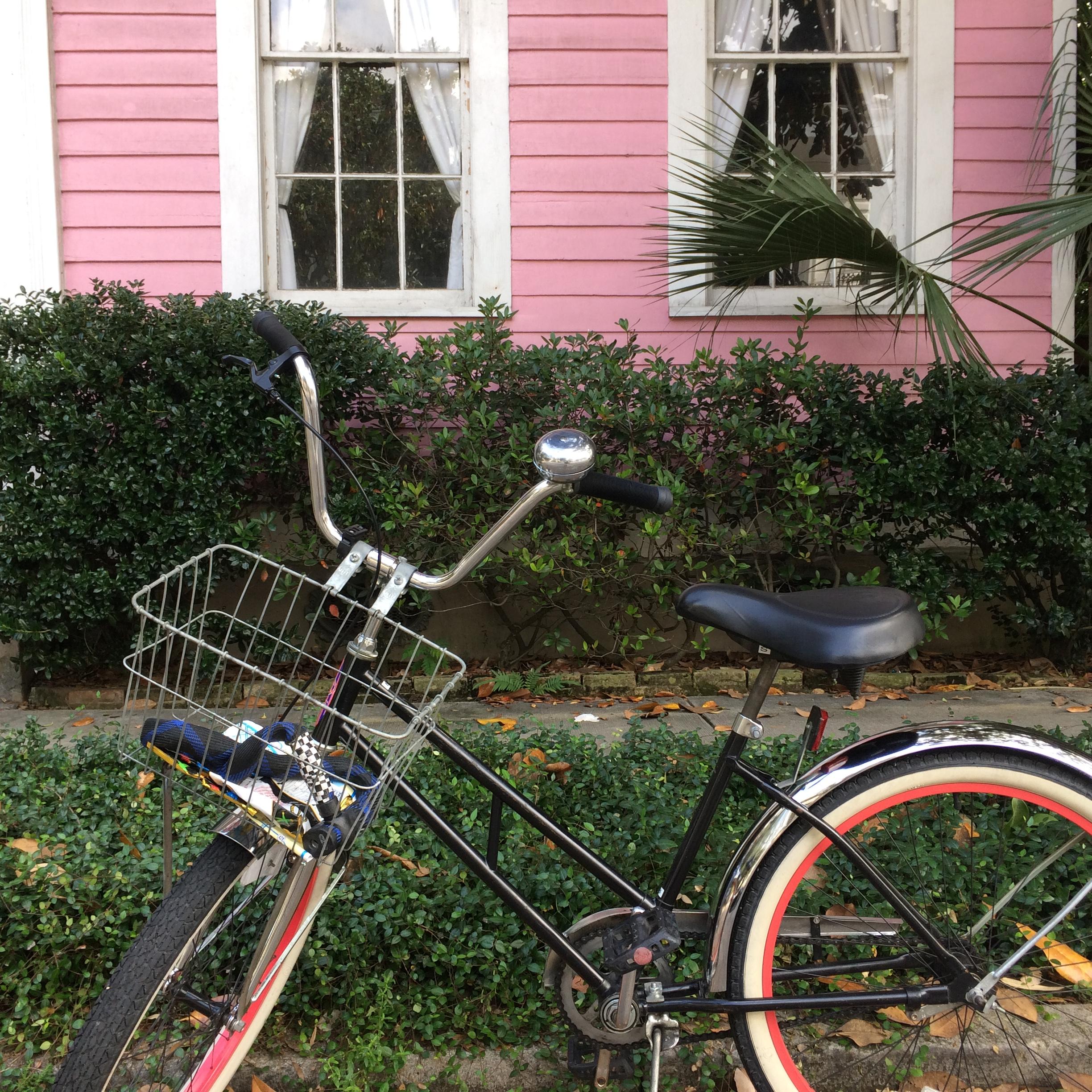 If you fancy going it alone, they do straight bike hire, but my tour of the French Quarter is well worth it. My guide, Laura, starts with a quick history lesson, explaining how the Big Easy was founded by the French in 1718, when what is now the French Quarter was the entire city.
As we cycle, we learn that back then, the majority of buildings were made with Louisiana's famous cypress wood, but its high oil content meant fires were commonplace. When one particularly devastating blaze destroyed everything apart from a church and a bar (New Orleans's first residents were notoriously big drinkers), locals looked on the bright side. "They could still get drunk, then simply pray for forgiveness!" cackles Laura.
We pedal on, past pastel-hued houses and along Frenchmen Street, which has the highest density of live music venues in the city. In Tremé, the oldest African American neighbourhood in the US, Laura points out the huge cross outside St Augustine's Catholic Church. It's made from anchor chains salvaged from a slave ship. Dangling from it are shackles found on the same vessel. It's a sobering reminder of Louisiana's dark past.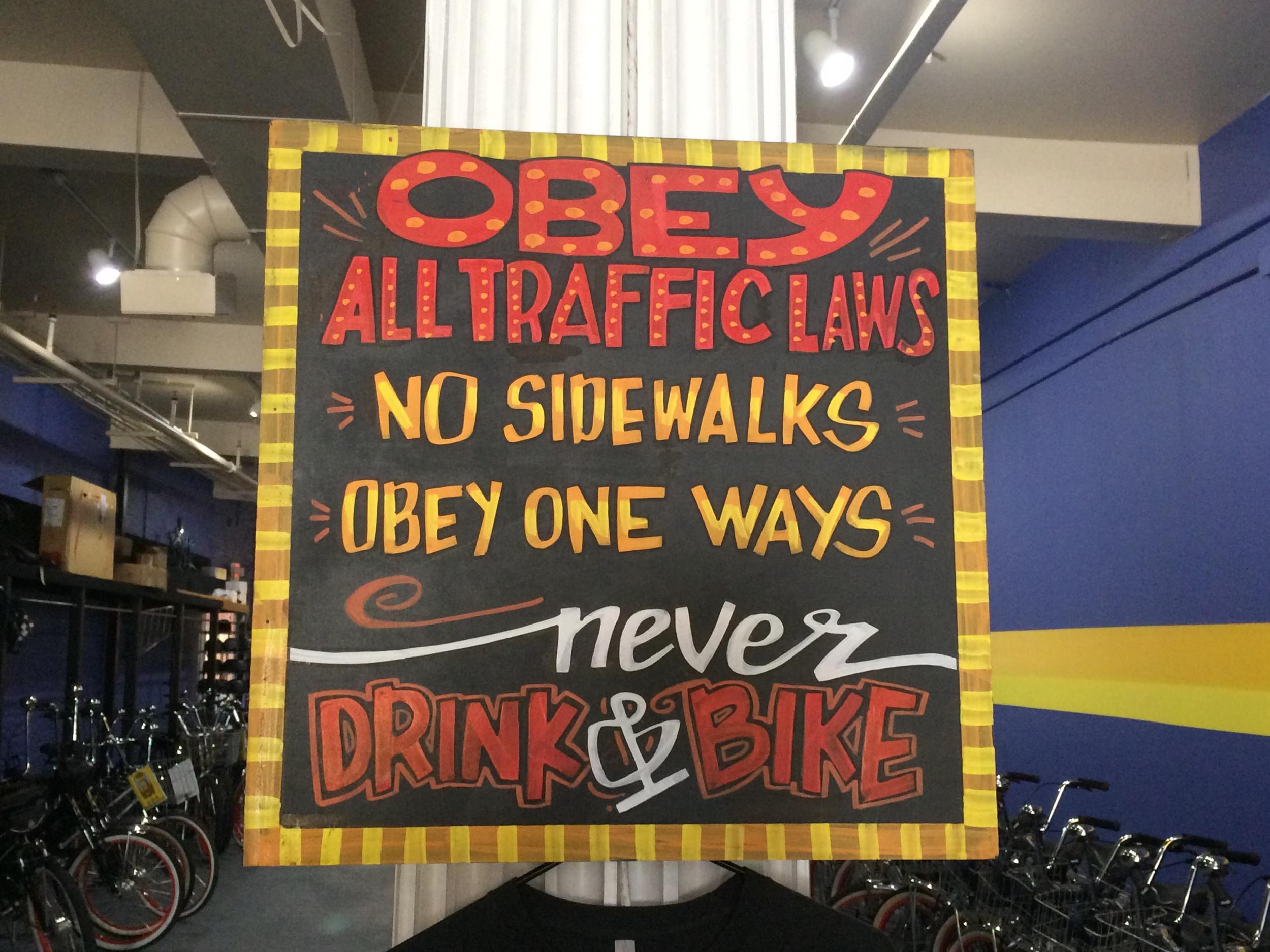 This time, when it comes to refreshment stops, there isn't a glass of pickle juice in sight. We order plates of beignets: the calorific, deep-fried choux pastries beloved by Louisianans. Through clouds of powdered sugar, Laura tells me about one of the weirdest examples of Louisiana's refusal to play by the rules. "Louisiana was the last state to raise the drinking age to 21," she says.
Today, their approach to alcohol consumption remains novel, to say the least. She explains that it's illegal to have open containers of alcohol in vehicles – a minor nuisance for those who frequent the state's drive-through daiquiri bars.
In its first four months, the Nola bike-share scheme has proved exceptionally popular. In April this year, there was even a Cycle Zydeco festival, going from music event to music event throughout rural Louisiana. "Eat, Dance, Drink, Ride," read the festival guide. If only everything in life were so simple.
Travel essentials
Getting there
British Airways flies from Heathrow to New Orleans from £683 return.
Staying there
International House Hotel has doubles from £88, room only

48 Hours In: New Orleans
1/4
2/4
3/4
4/4
1/4
2/4
3/4
4/4
Source: Read Full Article