There's a jovial atmosphere as a jolly man rings a bell and shouts, "Seven minutes to go!". Excited, smiling faces surround me, but I am shivering slightly in the blazing midday sun. As he swings into full entertainer mode, making balloon animals for the children and doing some skilful juggling, I start scanning the rows of benches for my exit strategy.
"Five minutes to go!" he shouts gleefully. I suppress a terror burp.
It's been more than 20 years since I last watched a Punch and Judy show, but the experience has stayed with me. Maybe it's because I saw it at an impressionable age, maybe it's because since then I've read the Ben Aaronovitch novel, Rivers of London, in which the character of Mr Punch starts possessing people and killing them, but the whole thing fills me with the kind of adrenaline-fuelled fright more often associated with horror movies. Puppets in general, and Punch and Judy in particular, always seemed, not to put too fine a point on it, a little creepy.
But what better place to shake off the trauma and overcome my fear than in Beverley, the small Yorkshire town that, somewhat inexplicably, hosts the world's biggest festival of British puppetry. Since the festival launched in 2005, every other year hundreds of puppets roll into this charming market town, from marionettes to muppets, and completely take over.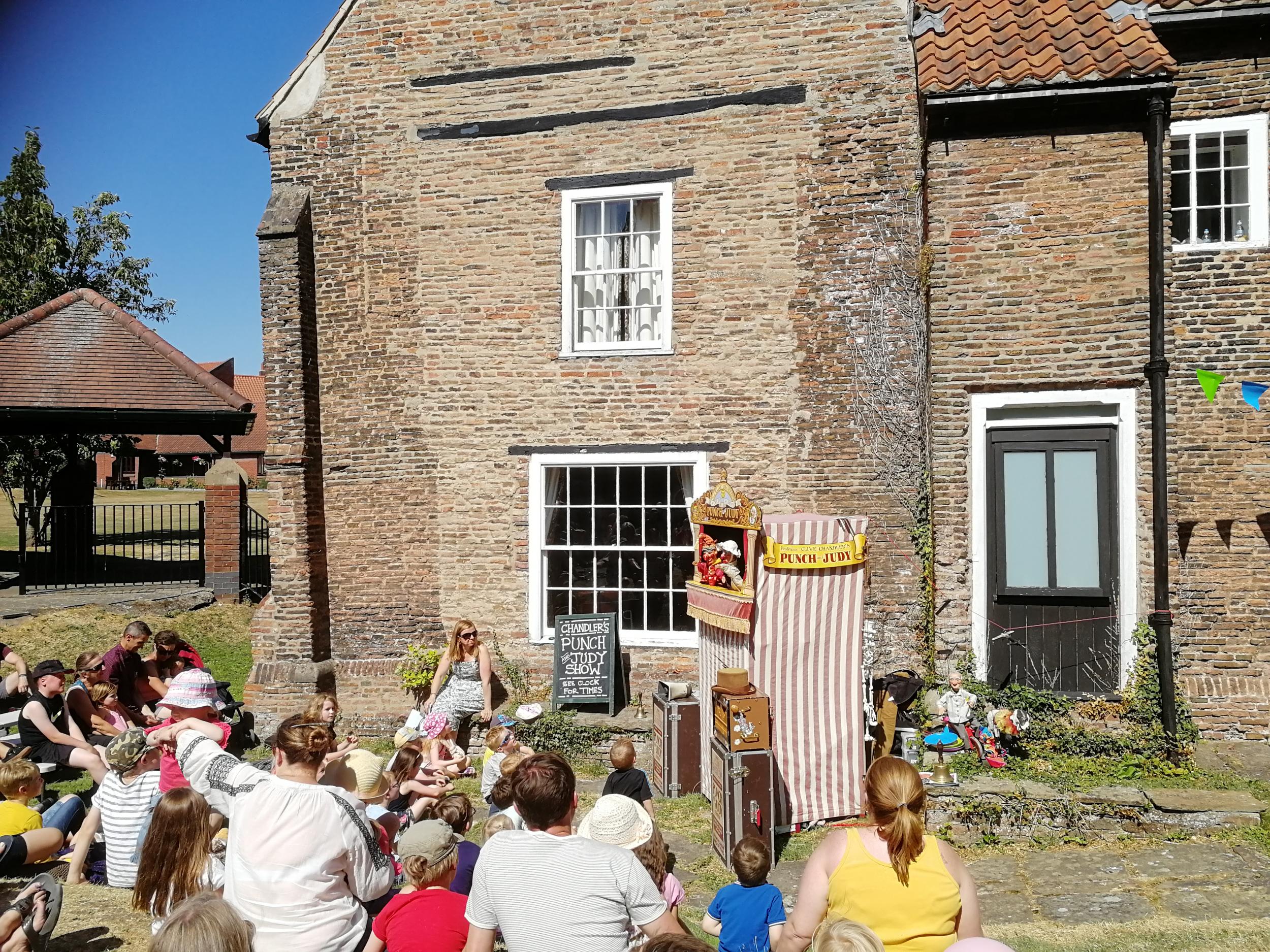 And it's mad. I've already seen huge, space-age dinosaurs that look like a cross between Jurassic Park and Star Wars bounding down the high street; a couple of vibrant green woodland sprites, who leap onto people's arms and engage them in conversation about composting; and an old man puppet in a wheelchair who seems to be figuring out evolution with the help of some dancing fossils. So far, so good.
Punch and Judy, however, is a whole other story.
"ONE MINUTE TO GO!" The countdown is starting to sound a tiny bit like a threat now.
I brace myself as the man in question, Clive Chandler, lays down the rules – everyone needs to stay seated throughout the performance and everyone, including the grownups, needs to join in with the traditional call and response. When Mr Punch says, "That's the way to do it!" after doing something "naughty", we have to shout, "Oh no it isn't," in that horrible, sing-song way that still brings me out in a cold sweat.
Up pops Mr Punch, his hook nose and malevolent eyes as ugly as ever. I sit back, prepare to be terrified… and find it's all rather anti-climactic. Punch is a lot stupider than I remember, for a start – he begins by banging his own head repeatedly against the wall – and not as needlessly violent, either. Sure, he whacks his wife and baby round the head with a big wooden stick, but he doesn't go to town on them like he did in my memories. This treatment he reserves for Satan, who arrives to declare he hates sunshine, puppets and the town of Beverley, so that we're all pretty much rooting for Punch to club him to death (which he duly does).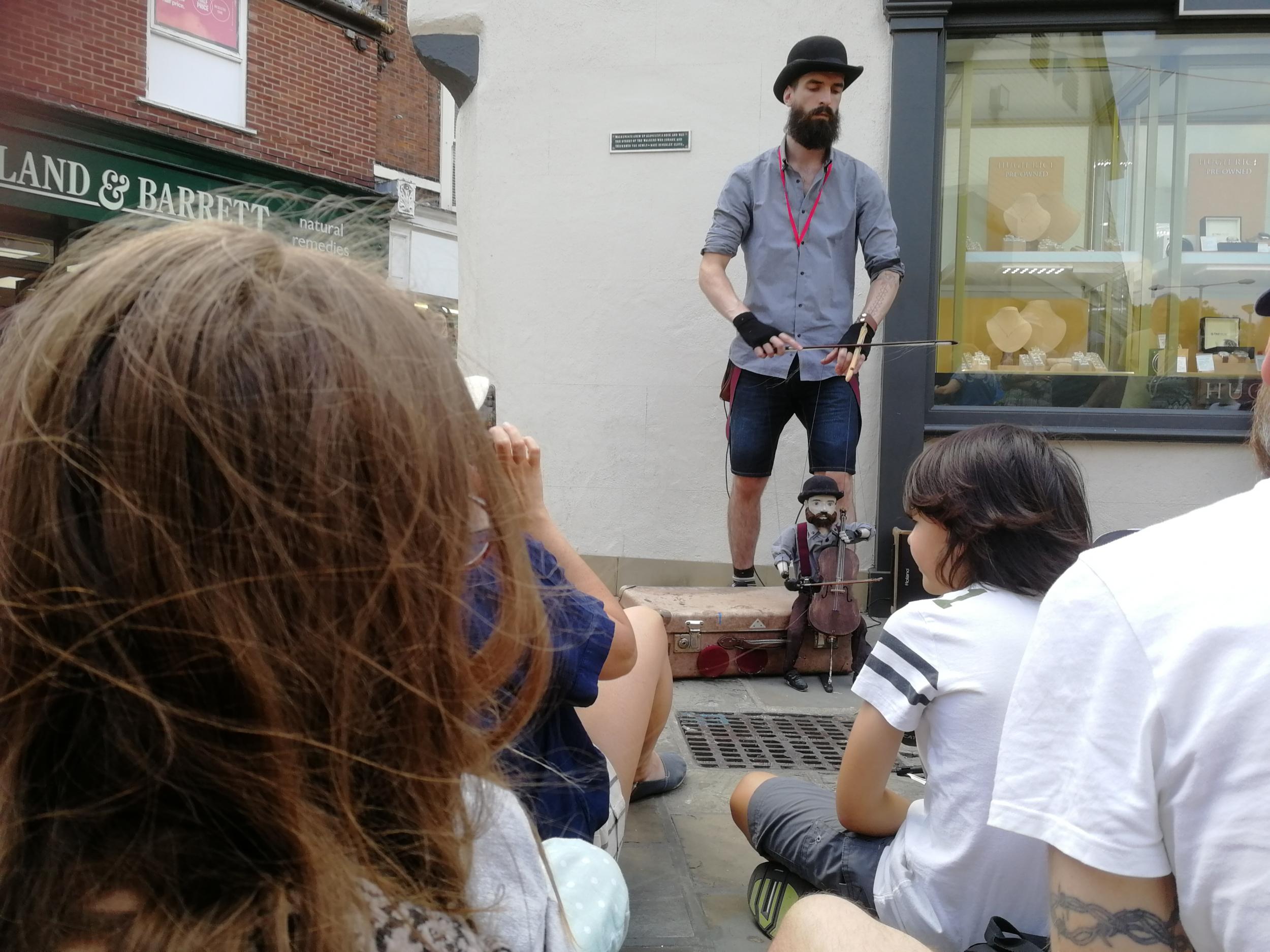 Far from being freaked out, I find myself laughing at the pantomime silliness of it all, particularly when Punch says the devil "looks like Theresa May".
The performance ends with the discovery that Judy and the baby are both fine – I breathe a sigh of relief – and Judy's reassuring parting words that, "All's well that ends well." I cheer and clap as hard as I can, feeling a mixture of relieved and foolish.
With that, I'm free to enjoy the rest of the festival, and the town, with abandon. Beverley itself is just lovely, with medieval buildings and the glorious Minster, from which pours forth angelic singing from the choir. Boutiques and independently owned shops and cafes mingle with the classier high street brands; several gin bars and a hipster barbers catch my eye.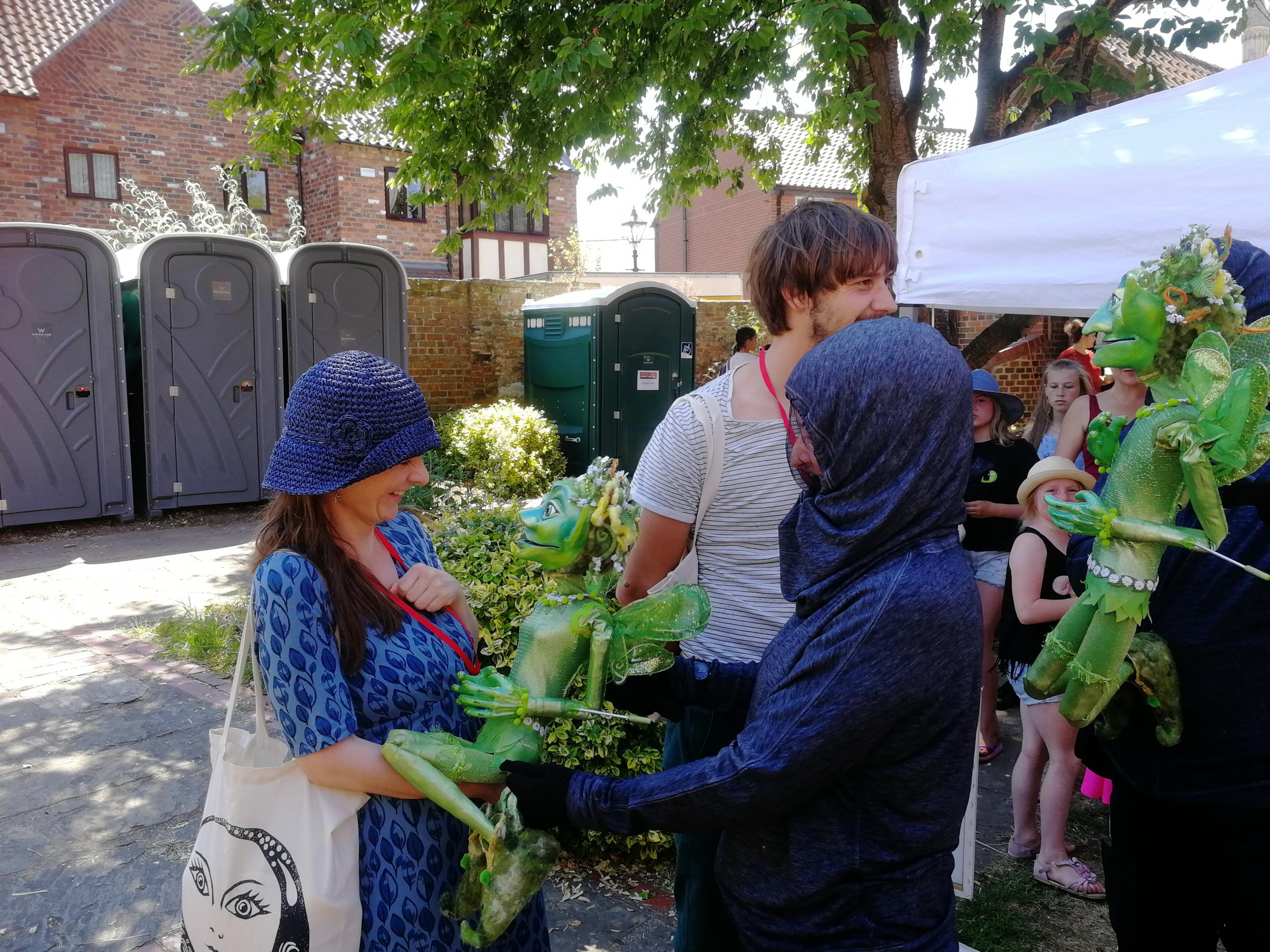 "It's come on so much in the last 10 years," Michelle, manager of the The Westwood restaurant, tells me as I tuck into a superb dinner of summer vegetable salad and lemon sole. "The town's got its va-va-voom back." She and her partner moved back a decade ago to set up the business, one of the town's best high-end eateries. But there's no pretension here – regulars greet Michelle by name as they amble up the driveway, and wax lyrical about the newest dessert on the menu.
It's the same vibe you notice in town – as I sit in the window of Kavanaghs, a quaint tea room situated in a Georgian house dating from 1703, I observe locals constantly stopping to say hello to neighbours and friends. It's the kind of scene that makes you immediately want to give up city living and embrace the conviviality of a small community.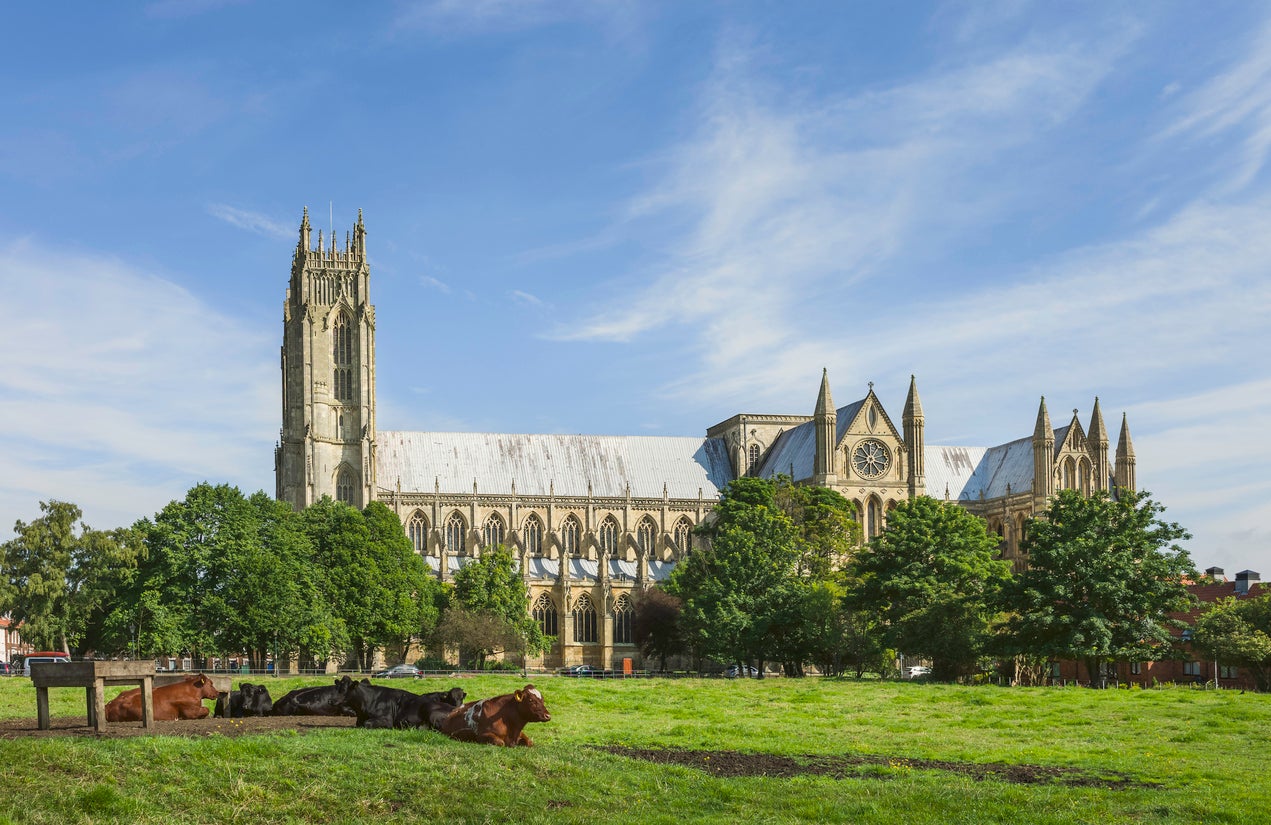 Back to the festival, and there's still plenty to see. I watch a man manipulate an identikit mini-me puppet version of himself so that it seems to be playing beautiful cello melodies, from Adele songs to the theme tune from La La Land. I climb into a tiny, dark caravan to see a faceless puppet find his own facial features and experience the sights, sounds and smells of the world for the first time. I even watch an adults only kitchen sink drama-cum-b-movie horror story unfold, in which a lump of dough called Janet turns on her mother and father – a bag of French flour and a water jug – in a bid to escape her fate of being cooked in the oven.
But the real joy comes in unexpected forms. As the "cloud travellers", two large puppets with sun-shaped faces and raindrops hanging from their hands, make their way through the town centre, I catch sight of a woman in a wheelchair gazing up at them, spellbound. She reaches out her hand to delicately touch the raindrops, and a look of utter delight flows across her face. Around the corner, I bump into a group with learning difficulties who are captivated by Lady Lucinda, a well-to-do puppet with bodyguards who poses for pictures and hands out Union Jack flags for them to wave.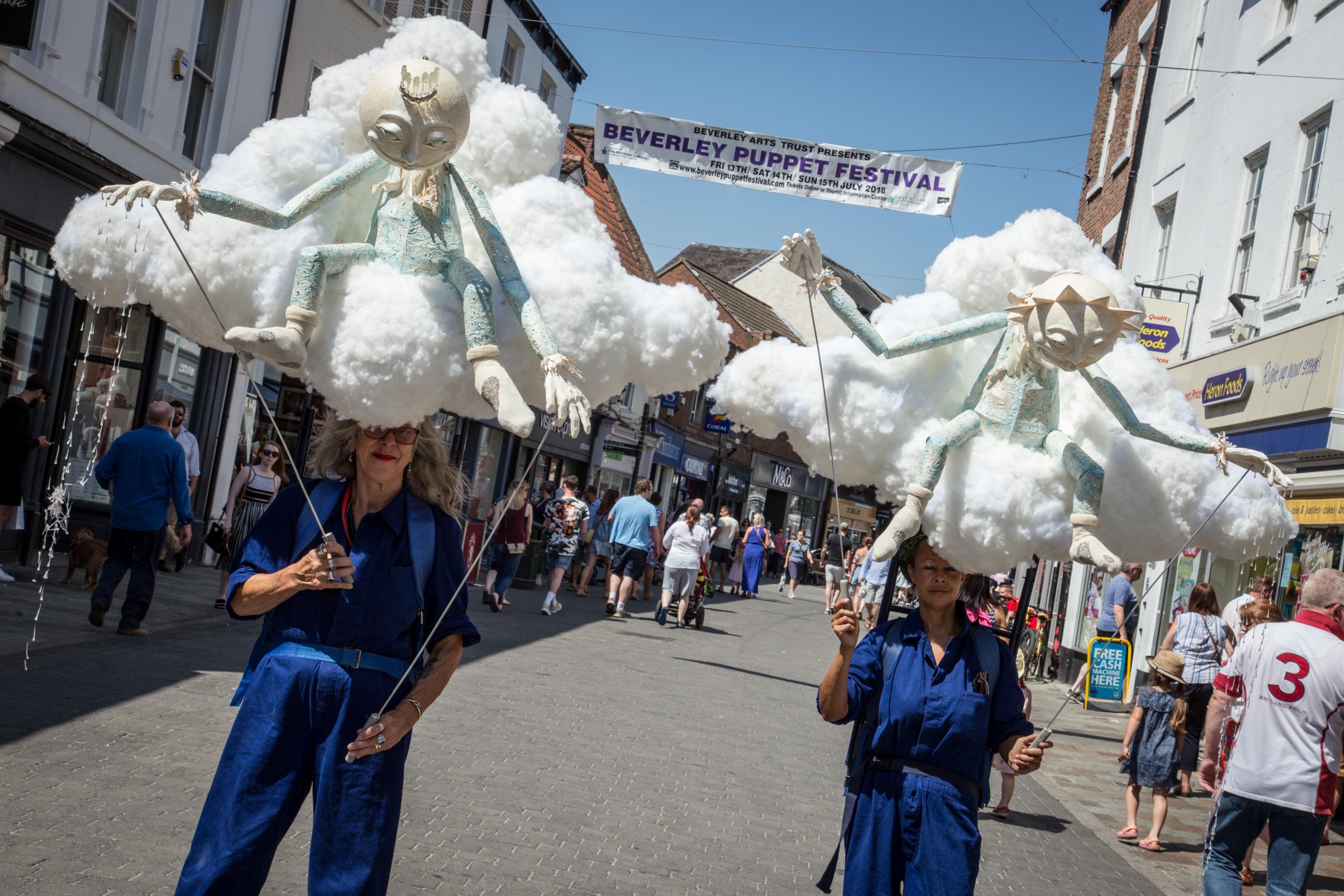 Perhaps that's the real beauty of it all – the accessibility. Intricately designed, beautiful to look at and pleasing to touch, many of the puppets are non-verbal rather than voiced by their handlers. Most of the ones I see communicate through a combination of gesture and movement, wordless noises and exaggerated facial expressions; language takes a back seat in the puppet world. It means everyone can enjoy the performances in their own way, from five-year-olds to 95-year-olds.
And so it is that, despite a 20-year-old prejudice, I'm ready to hold up my hands and say I was wrong. I love puppets. And I don't care how creepy that sounds.
Travel essentials
Staying there
The Best Western Lairgate in the town centre offers spacious rooms and a hearty breakfast; doubles from £70, B&B.
More information
The next Beverley Puppet Festival will run in 2020, dates tbc. Check beverleypuppetfestival.com for details.
www.visithullandeastyorkshire.com
This article has been updated. It was originally published in July 2018.
Source: Read Full Article