Located in Waikiki about two blocks from the beach, the Wayfinder Waikiki, a 228-room boutique hotel, had a soft opening this month in what was formerly the location of the Waikiki Sand Villa hotel. The Wayfinder Waikiki is the second Wayfinder hotel to open under the Dovetail + Co hospitality brand.
"All spaces of the property have been reimagined — guestrooms, suites and public spaces as well as three new dining venues — so it will be a completely new hotel and unique hospitality experience in Waikiki," said Phil Hospod, CEO and founder of Dovetail + Co. "The design of the Wayfinder Waikiki looks to celebrate the blend of cultures that makes Honolulu so exciting."
Dovetail + Co collaborated with The Vanguard Theory, a Honolulu-based design studio, to refresh designs, colors and patterns, using Hawaii's stories and culture as inspiration. 
New suites and pool bar
New to the property are two penthouse suites that can be combined. "We also changed the public space area layout of the lobby and restaurant location and added a dedicated pool bar called Lost & Found and a coffee/retail outlet called B-Side in collaboration with Foodland," Hospod said.
Lost & Found, which is also described as a tropical speakeasy, offers a menu of frozen and handcrafted island-themed cocktails, beers, seltzers and teas, in a setting next to the property's 70-foot saltwater pool. Its restaurant, Redfish, known for its fresh poke bowls, is also available on-site.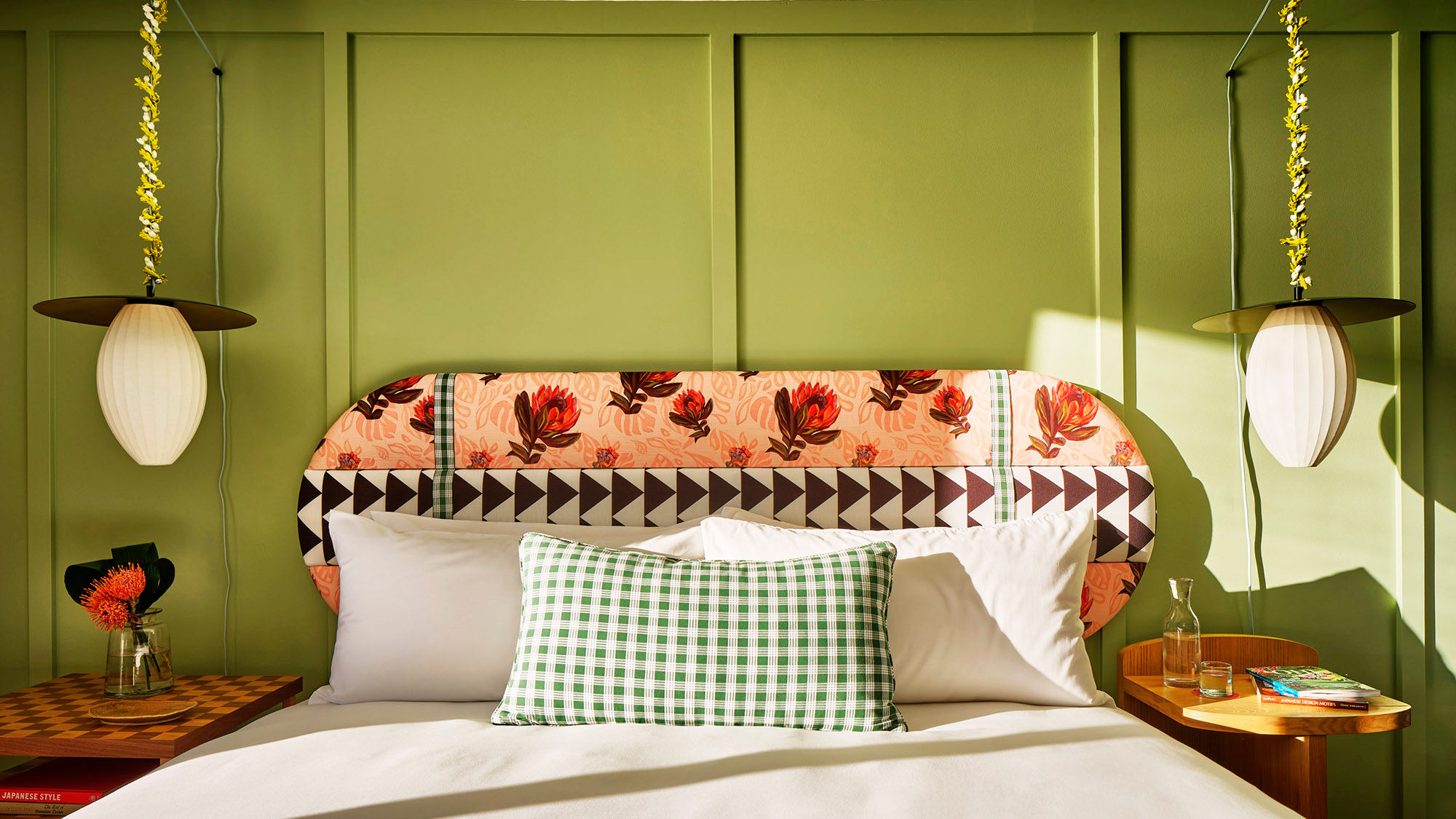 "At Wayfinder, Redfish will feature popular staples from the original location, such as ahi, Hamachi and salmon as well as unique offerings exclusive to Wayfinder Waikiki, including a tableside poke preparation experience," Hospod said.
Guests can take part in immersive cultural experiences, such as ukulele, hula and lauhala weaving lessons. The property has also created tailored food, adventure and wellness itineraries, a curated selection of volunteer opportunities to choose from and a rotating calendar of programming that will even entice locals, such as an Aloha Got Soul record label poolside listening event. All of these allow guests to experience Oahu in a multilayered way. 
"We hope to be Waikiki's new favorite boutique hotel," Hospod said.
Though it's open to guests starting this month, the grand opening is set for April. To celebrate the occasion, the hotel is offering a special deal right now. The offer includes 12% off the best flexible rate, a waived resort fee, early check-in and late checkout. Bookings must be made by April 30 for travel from now through Dec. 31.
Source: Read Full Article