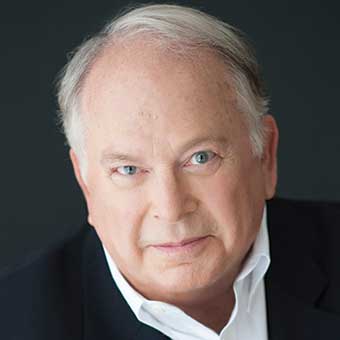 As we begin an exciting new year together, I thought it might be useful to talk about some of the tools that the best savvy advisors have at their disposal. We hear that travel advisers are once again in vogue, but what are some of the things top advisors can do to maximize the services they provide to clients?
Know thy client: Every other professional requires a new client intake form. Medical offices and accounting firms require a good deal of initial paperwork as the first steps in taking on a new client. We can likely get by with a new guest application or profile. Create your own and be sure to ask the kinds of questions that will enable you to have a permanent record of your client's likes and dislikes, past travels and any health issues they wish to bring to your attention.
Make sure you have a wide range of questions along with the standard request for contact information. Ask about their past relationships with travel agents. How do they fly? What is their hotel room price comfort level? Be certain that you ask them to tell you two or three things about themselves that they feel are important for their travel planner to know. 
Decide if new clients ought to be charged an application fee to accompany their profile/application. It is good to remember that one travel agency in New York charges new clients a $150,000 fee for the privilege of working with them. Charging your potential clients $100 might not be a bad idea, and it really sends the tire kickers scurrying.
Keep a list of airports that provide VIP meet-and-greet services: Nothing says "service" like an unexpected VIP greeting as your clients leave the aircraft. Everyone else is trudging through the airport, while your client is likely seated in a golf cart enjoying the ride and observing the scene.
Having your client met on the gangway with a sign bearing their name is an amenity that may well be the most memorable portion of their journey. Top advisors keep a list of those worldwide airports that provide VIP services.
Keep a file on your desktop with digital gifts: Start the world's largest digital gift collection. Are you sending a client off to Japan in a few months? Attach an article describing sushi restaurant etiquette in the country. Are your clients off to spend some downtime in Napa Valley? Think about attaching a digital gift outlining the best wineries to visit along with directions. 
You should be able to extract several worthwhile articles from your Apple News feed each evening. Never send a simple email without including a digital gift. It is thoughtful, and it costs you nothing.
Design a regularly scheduled, ad-free way to communicate with clients: Our clients are tired of having ads jump off the screen at them. That is why they far prefer streaming their television content.
Design a way to communicate with your clients that provides useful travel information instead of product ads. Try to create unbiased advice. Help your clients understand how the industry really works in a personal manner that the Internet can never duplicate. Try to humanize your working relationship with every guest. Make them a part of your extended travel family. If you do this, you will begin to humanize the booking process in ways that no one online can ever replicate. 
Source: Read Full Article