Street art
After the earthquakes in September 2017, Aida Mulato – who founded Jóvenes Artesanos (Young Artists) to educate Mexicans about their indigenous cultures – turned to graffiti artists to help reconstruct her Roma neighbourhood. The colourful murals celebrate indigenous communities and women, who continue to suffer most from the earthquakes. The project supports the larger goals of Jóvenes Artesanos and gives various support to about 150 artisans with whom Mulato works. With 15 murals painted already, the goal is to create a circuit of 68, representing the country's indigenous populations. Private tours can be arranged directly, and there is also an appointment-only shop featuring exquisite hand-made textiles.
• On Facebook
Great Yucatán food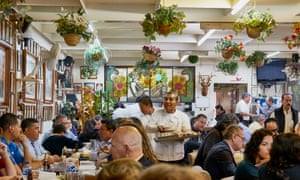 Fonda 99.99 is a Yucateco restaurant in Del Valle, so popular that local office workers wait to eat alone (best go during the week and avoid the crush of families at the weekend). Everything on the menu is tasty and cheap, but it's best to start with the citrus-spiked sopa de lima (£1.80). The special of chamorro pibil (£1.90) delivers a tender pork shank in a vivid red sauce of the peppery annatto seed and bitter oranges. For dessert, there are the crepe-like marquesitas (£1.75) stuffed with shredded cheese and a sweet sauce like Nutella or cajeta.
• Moras 347, del Valle, open Tues-Sat 1pm-8pm, Sun 1pm-6pm, cash only
Old-school dancehall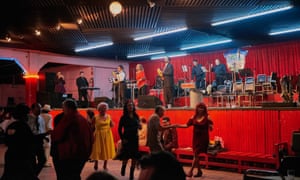 The crowd may lean towards the senior end of the age scale, but you would be hard-pressed to find a livelier dancefloor than Salón Los Angeles. The oldest dancehall in the city, founded in 1937, itis a time warp of high heels, shined shoes, cocktail dresses, three-piece suits and the odd fedora. Some tourists and youngsters find their way here and often end up dancing, whether they came with that in mind or not, although you can also just watch. There are usually three live bands, with danzón, swing and cha-cha-cha featured on Tuesdays, and a more tropical feel of cumbia and samba on Sundays, with dance classes on Mondays and Tuesdays. It's hard to find this spirit anywhere else … and who knows how long it will last?
• Lerdo 206, Guerrero, salonlosangeles.mx, Tuesday 5-10pm, Sunday 5-11pm
Contemporary art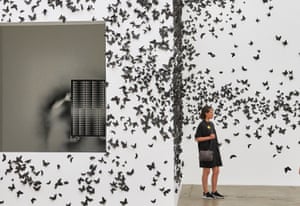 On the sprawling university campus south of the city, the Museo Universitario Arte Contemporáneo consistently presents challenging exhibitions of both Mexican and international art. Wander through the nearby sculpture garden to the Espacio Escultórico, an otherworldly land art piece that references pre-hispanic cosmology and the land's volcanic origins. Many believe the Sala Nezahualcóyotl has the best acoustics in the city for classical music. Though there are few restaurant options, Azul y Oro is headed by Ricardo Muñoz Zurita, one of the country's best chefs.
• Insurgentes Sur 3000, muac.unam.mx
Classic cantina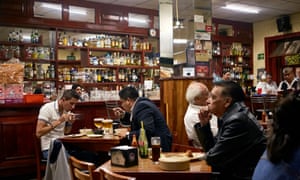 There are older cantinas, but the Cantina Salón Paris is a favourite hub of locals in Santa Maria La Ribera, a charming neighbourhood little visited by tourists. The cantina sits on the corner of the wonderful Alameda Park, which on Sundays is a snapshot of Mexican life. The waiters hustle, the beer is ice cold and there's a long list of tequilas. Have three drinks and the filling three-course meal is free. Mariachi bands and ranchera singers often wander through.
• Jaime Torres Bodet 152, Santa Maria La Ribera, on Facebook
Tacos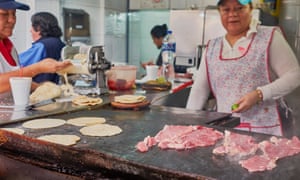 There is no best taco in Mexico City, only your favourites. Near the San Cosme market you might have to muscle your way into the busy nook of El Califa de Leon (don't mistake it for the El Califa chain), which has been going for almost 45 years. Simplicity rules here in that there are just three options: steak, rib and gaonera (thinly sliced beef). The fillets are grilled with salt and lime, the tortillas are freshly made and there is no need to add anything more to the tender meat than the red or green salsa. It's a little expensive for some (£2 to £2.60 per taco) but the quality is undeniable.
• Avenida Ribera de San Cosme 56, San Rafael, 11am-2am
Historic square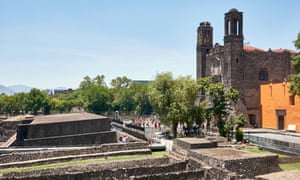 The Plaza de las Tres Culturas represents the three eras of Mexican history architecturally, with pre-hispanic Aztec ruins, a colonial church and convent, and modern towers, including the 90 looming structures of a housing complex. Sometimes groups dressed in native regalia perform musical and dancing rites, as the site was an important indigenous shrine. It was here in October 1968 that the military and police committed the Tlatelolco massacre, part of Mexico's "Dirty War", killing hundreds of student protesters. The National Autonomous University of Mexico cultural centre has a good permanent exhibition on the site's history, and the space dedicated to 1968 is being revamped for the upcoming 50th anniversary.
Jamaica flower market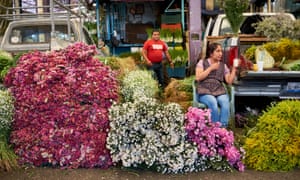 Mercado Jamaica is where Mexico City comes to shop and to buy its flowers. About 5,000 varieties of flowers and plants are sold here, from roses in bulk to elaborate ornamental arrangements. Head to Mariscos El Paisa (open 9am-6pm) for unique takes on seafood. The extensive menu reflects chef Daniel Silva's culinary training overseas, with French and Asian accents. Silva goes to the fish market every morning, so the ceviche is fresh and bright (£2.40), while the whole mojarra (bream) is butterflied and sautéed in chimichurri or adobo sauce (£6). The lunchtime crowd go for the generous daily specials, like fried rice thick with seafood.
• Guillermo Prieto 45, Jamaica
More than a library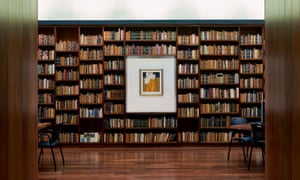 Located on the western edge of the centre, the Biblioteca de Mexico (national library) sprawls through what was once an 18th-century tobacco factory. The Patio de Escritores is a large covered courtyard where students study, friends play board games and people read. Here you'll find the City of Books, following the intellectual journeys of five key Mexican writers and thinkers (Alí Chumacero, Carlos Monsiváis, José Luis Martínez Rodríguez, Jaime García Terrés and Antonio Castro Leal) through their personal libraries. Each one was designed by a different architect and the collections make for interesting browsing (with many books in English). There is also a kids' area and a good Spanish-language bookshop.
• Tolsa 4, Centro, bibliotecademexico.gob.mx
Diego Rivera murals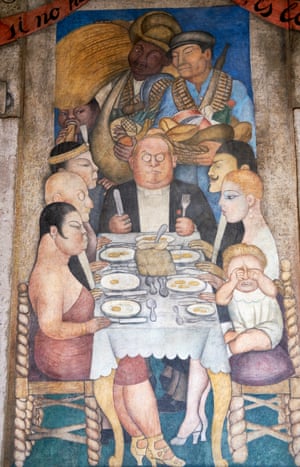 Few people visit Rivera's early murals at the Secretaría de Educación Pública. Painted between 1923 to 1928, the work covers three levels of the open-air courtyard. Though not as epic as his murals at the Palacio Nacional or Belles Artes, the paintings here are enhanced by the nearly empty setting. On the first floor Rivera celebrates regional traditions and festivals, depicting workers, artisans and markets. The second floor has more muted grisallas paintings (without colour) symbolising the sciences and learning, while the third floor gets to the heart of Rivera's politics, criticising capitalism and celebrating revolutionary heroes – in one, Frida Kahlo pops up as a sword-wielding rebel.
• Calle Republica de Argentina 28, Centro, open weekdays, free but bring ID
Getting there
British Airways and Aeromexico fly direct to Mexico City from Heathrow from around £550 return.
Where to stay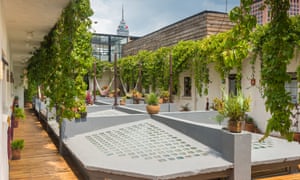 Chaya B&B Boutique (doubles from $145, chayabnb.com) is on top of Barrio Alameda, a renovated 1920s building, facing Alameda Park. It has 11 modern rooms, a hammock area, patio with fruit trees and a rooftop terrace.
When to go
Visit August to November and you'll either catch the tail-end of the rainy season or the start of the dry season. The heat begins to diminish but the short afternoon rains still clean the air. Air pollution is at its worst in February and March.
• Shaun Pett is a writer living in Mexico City
Looking for a holiday with a difference? Browse Guardian Holidays to find a range of fantastic trips
Source: Read Full Article