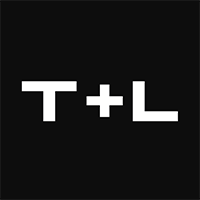 As far as holiday gifts go, it's hard to go wrong with a good book. Whether you know someone planning to spend their holiday season curled up by the fire or have a friend who just joined a virtual book club, the gift of an entertaining, thought-provoking read is one that's sure to be appreciated. From inspiring memoirs ( is sure to be on many holiday wishlists this year) to fast-paced novels, we've rounded up a list of newly-released books that we think would make excellent holiday gifts.
Related: More of our favorite holiday gifts
Keep reading for 14 books to give as gifts this holiday season.
"A Promised Land" by Barack Obama
Many have wished to be a fly on the wall during Obama's presidency, and "A Promised Land" is not too far removed. From that pivotal Iowa caucus to authorizing the operation to take down Osama Bin Laden, Obama shares his experience going from young man to presidential candidate to leader of the free world and all the moments in between. If you've wondered what it was like to be the first Black president, how his family felt about living in the White House, and whether he ever doubted himself, his memoir reveals all. 
To buy: amazon.com, $24
"Boop and Eve's Road Trip" by Mary Helen Sheriff
Eve just wants to crawl under a rock and quit — as a daughter, girlfriend, and aspiring fashion designer. Then her best friend goes missing, and she has to find her. Eve's grandmother decides to piggyback on her road trip to help her find her friend, dealing with her own depression. As they buckle up, her attempts to cheer Eve up fail. She has one more trick up her sleeve, but it means revealing her deepest secret. 
To buy: amazon.com, $17
"I Would Leave Me If I Could" by Halsey
Grammy-nominated Halsey reveals another set of creative chops with her poetry collection "I Would Leave Me If I Could." She writes about her experiences with mental illness, her relationships, and her sexuality with a raw passion that begins to shatter the traditional feminist image. 
To buy: amazon.com, $13
"Handsome" by Holly Lorka
Holly Lorka is a standup comedian, ICU nurse, and wedding officiant in Austin, Texas. "Handsome" is her first memoir. She's looking back on her awkward childhood (and let's face it, adulthood too) when she had so many questions, like "Where are my sideburns, anyway?" It's the perfect gift for anyone who needs a good laugh during tumultuous times.
To buy: amazon.com, $14
"Home Body" by Rupi Kaur
Fans of Rupi Kaur's poetry have been waiting for her third collection, and it's finally here. But you don't have to be an existing fan to appreciate Kaur's message: we must all have intimate conversations with ourselves to embrace change and discover our potential self truly. In "Home Body," she takes on the topic of growth, an important quality to explore in today's social climate. 
To buy: amazon.com, $11
"Malcolm and Me" by Robin Farmer
Set during the post-civil rights movement, Roberta Frost still has many questions about how she fits into the world. She's thirteen, Black, and Catholic at a pivotal moment in history. She's arguing with the nuns at her school about the hypocrisy of Thomas Jefferson and dealing with her parents' troubled marriage at home. Then, when she's told she can't participate in her school's essay contest, her mother reveals family truths she'll have to face head-on.
To buy: amazon.com, $17
"Memories in the Drift" by Melissa Payne
It's been 10 years since Claire lost her unborn child, a tragedy that also cost her her short-term memory. She fumbles through notes, calendars, and lists to make it through each day and to attempt to get back to the Claire she was. However, she'd prefer to forget other parts of her past, too. Her mother, who abandoned her, and her ex, Tate, both come back into her life, forcing Claire to take a close look at who she wants to be. Will she begin to look forward, not behind?
To buy: amazon.com, $11
"One by One" by Ruth Ware
The New York Times bestselling author is back with another thriller, this time set in French Alps. The co-founder of a tech startup plans a ski trip for their team, but when they get snowed in after an avalanche, motives are questioned, and panic ensues. Tensions were already simmering with a buyout offer on the table, and now one of them is missing while they impatiently wait to be rescued.
To buy: amazon.com, $16
"Ready Player Two" by Ernest Cline
"Ready Player One" Inspired a blockbuster Steven Spielberg's film, and "Ready Player Two" is back with more action. What does Wade Watts do after winning the contest of a lifetime? Any grand plans will have to wait after he discovers a technological advancement in Halliday's vault that will change the game forever. As Watts cracks the final riddle, can humanity survive the quest?
To buy: amazon.com, $21
"Super Maker: Crafting Business on Your Own Terms" by Jaime Schmidt
"Supermaker" by Jaime Schmidt is for anyone who's ever thought, "Hm, should I sell this as a side hustle?" Entrepreneur Jaime Schmidt, Founder of Schmidt's Naturals is sharing how other makers and creators can start a business on their own terms. Most of all, it's a look behind the curtains of how Schmidt found success as a maker, how she overcame challenges, and the importance of asking for help when she needed it.
To buy: amazon.com, $18
"The Best of Me" by David Sedaris
If you wanted to become a David Sedaris fan overnight, you wouldn't know where to start. Luckily, his best stories are now compiled into "The Best of Me" (his best pieces according to him, of course). With one never-published story, this collection makes a stellar gift for devout Sedaris fans as well as those who want to finally read what all the fuss is about.  
To buy: amazon.com, $22
"The Great Realization" by Tomos Roberts
Tomos Roberts wrote this poem for his younger brother and sister to help them grapple with the anxiety of living through the coronavirus pandemic. And no surprise, its message has resonated with adults and children alike, all over the nation. It encourages us all to celebrate kindness, joy, and creativity, and to cling to the things that have brought us together during lockdown so we can create a brighter future.
To buy: amazon.com, $17
"The Peculiar Fate of Holly Banks" by Julie Valerie
Holly Banks wants to have it all. However, amidst trying to keep up with the Joneses, her husband's job has gained a big question mark, her daughter is struggling to learn to read, and her mother's peculiar dating life is stressing her out. So, when Holly's dog digs up an old artifact in her town square and it makes the local news, the picture-perfect life she's always imagined is about to get tangled in a town rivalry. 
To buy: amazon.com, $11
"The Cul-de-Sac War" by Melissa Ferguson
Bree isn't used to staying put. And her free-spirited nomadic nature has landed her in Abingdon, VA, at one the oldest performance theaters in the country. Ready to find her next home, her parents make her an offer she can't refuse. Stay for a year, and her grandmother's cabin is hers. The only problem is that it means tolerating her terrible neighbor. Determined to stick it out, she forms a plan to drive him out.
To buy: amazon.com, $13
Love a great deal? Sign up for our T+L Recommends newsletter and we'll send you our favorite travel products each week. 
Source: Read Full Article