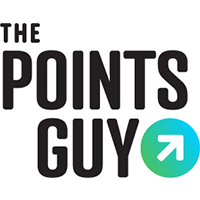 The coronavirus pandemic forced credit card companies to make major pivots, not only for travel-related cards, but for cash-back and rewards ones too. They worked hard to offer temporary pandemic-related benefits and perks to make customers' cards more usable.
The Points Guy credit cards team is taking its yearly look back on our favorite stories of the last 12 months and today I'm sharing my 10 favorite posts of the year. Although I'm TPG's senior credit cards editor, I also contribute to the travel, aviation and family-travel verticals because I enjoy sharing my experiences with readers. Below are my 10 favorite stories.
How I Roll: TPG Senior Credit Cards Editor Benét Wilson
I was thrilled when TPG Weekend Editor Jane Frye asked me to contribute to this series. I've been traveling since my first flight at age 6, New York to London. So I've had decades to perfect the way I travel. Because I like to look ahead, this was my favorite question:
TPG: What's a trip you're hoping to take in the future, that's been put on hold?
BW: I was planning a trip to Vietnam, Laos and Cambodia in October. It's been replaced with a trip to Cancun. I'm looking at spring trips to the Caribbean and Dubai.
TPG Tuesday Q&A with Benét features Sarah Greaves-Gabbadon, AKA Jet Set Sarah
In October, I was delighted to launch my monthly Facebook Live show for the TPG Women Facebook group. And I was so excited to have Sarah "Jet Set Sarah" Greaves-Gabbadon as my first guest. Not only does she know her travel, she emanates such positivity — and she has a glasses collection that rivals my own (48 pairs and counting). This Miami-based Caribbean travel expert, award-winning travel journalist, TV host and self-described "Carivangelist" chatted with me about  how she got into travel and how she created her brand. You can also watch my interview here.
There's always one: What to do when someone asks to sit next to you on an empty plane
I took my last pre-pandemic flight, from Marrakech (RAK) to Washington Dulles (IAD), on Feb. 23. After driving from Baltimore to San Antonio to shelter with my family in April, it was time to go home in late August. I decided to fly on my beloved Southwest Airlines, but I must confess — I was nervous about getting on my first flight in 184 days (yes, I counted).
San Antonio International Airport (SAT) was a ghost town. We flew home on a 143-seat Boeing 737-700 jet with only 32 passengers. That gave everyone not only the chance to have their own row, but to naturally social distance from each other. So why did a passenger want to sit in the window seat next to me?
An experience not to be repeated: Review of Royal Air Maroc in economy on the 787-8 from Casablanca to Washington
This was my first TPG flight review, and I was excited — and a little nervous. I have traveled the globe on the world's top airlines in all classes — and I was not ready for this flight. It was so bad that it ended up in another TPG story — the worst long-haul, economy-class cabins.
5 reasons why I fell in love with cruise travel
I was a very reluctant first-time cruiser. I was about five minutes from being hog-tied and dragged on the boat. But my first cruise, in January 2016, was an absolute delight. I've been on two more since then and I hope to go on one in the future, once the coronavirus has subsided.
Throwback: TPG staff talk about their first credit cards
My TPG coworkers have dozens of years of experience when it comes to credit cards. So I thought it would be fun to poll them about the first credit card they ever had, along with the lessons they learned that carry them through the present.
8 tips for not just surviving but thriving on a group trip
It seems like a eternity ago, but in February 2020, I got to take a two-week trip to Morocco — with 15 other women. This could have gone so very wrong, but it turned out to be the best trip of my life. Everyone got along. New friendships were made and old ones rekindled. We all stay in touch via a WhatsApp channel — and I can't wait for the next trip!
This app is your guide to the best Black-owned restaurants in the US
There are so many food-related apps on the market in dozens of niches. I enjoyed this story about Black-owned restaurants and food trucks across the country. Thanks to this app, I've discovered some new eateries in my home town of Baltimore and a great place in Memphis — the Memphis Soul Southern Cooking restaurant — when I drove back to Texas in November.
Hotels — and the ick factor — in the time of coronavirus
My kid and I drove from Baltimore to San Antonio in April — with an overnight stop in Nashville. I'm a germaphobe in the best of times. And thanks to a dear friend who oversaw housekeeping for a major chain of boutique hotels, I always know what to look for. I was really nervous about that overnight stay, bringing along my own disposable gloves and cleaning supplies. This story was about my experience during that overnight stay.
The one credit card TPG staffers can't live without
I was watching the original "Planet of the Apes" movie which starred Charlton Heston. Every time I see him in this movie, I think of his line at an NRA convention about gun control: "From my cold, dead hands!" From that, I got the idea to ask my TPG coworkers about the one card they would keep above all others.
Featured photo of Chefchaouen, Morocco, by Benét J. Wilson/The Points Guy
SPONSORED: With states reopening, enjoying a meal from a restaurant no longer just means curbside pickup.
And when you do spend on dining, you should use a credit card that will maximize your rewards and potentially even score special discounts. Thanks to temporary card bonuses and changes due to coronavirus, you may even be able to score a meal at your favorite restaurant for free. 
These are the best credit cards for dining out, taking out, and ordering in to maximize every meal purchase.
—
Editorial Disclaimer: Opinions expressed here are the author's alone, not those of any bank, credit card issuer, airlines or hotel chain, and have not been reviewed, approved or otherwise endorsed by any of these entities.
Source: Read Full Article