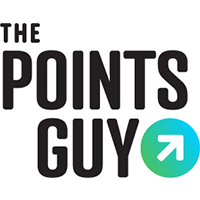 Load Error
As regular readers know, I'm a big fan of cabins with balconies. As I explained in a recent story, there's nothing quite like being able to step onto a balcony on a ship to breathe in the fresh ocean air.
But that doesn't mean I'm opposed to the idea of staying in a cabin without a balcony. In fact, at times, I'll even book a cabin that doesn't have a window — or, as they're known in the cruise world, an "inside" cabin.
For more cruise news, reviews and tips, sign up for TPG's new cruise newsletter.
If you've never been on a cruise before, you might not even know there's such a thing as a cabin without a window. But there is. And they're actually quite common. Many ships operated by major lines such as Royal Caribbean and Norwegian Cruise Line have hundreds of windowless cabins.
That may seem almost unthinkable to people who are used to staying at hotels on land. After all, there aren't a lot of hotels that have hundreds of rooms without windows. If there were, we're guessing they wouldn't be huge sellers.
But it's fair to say that accommodations on cruise ships have their own set of quirks.
The upside of an inside
The lack of a window isn't the only reason to pooh-pooh the idea of staying in an inside cabin.
In addition to offering nary a peek at the world, inside cabins — named because they're generally located toward the middle of ships, away from exterior walls — also often are the smallest cabins on any cruise ship. Many are downright tiny. That latter point can be a big turnoff for some cruisers.
But there are advantages to inside cabins, too. For starters, inside cabins often are significantly less expensive than ocean-view cabins. They also offer a sort of "less is more" minimalism that can appeal to a keep-it-simple crowd.
Related: The best credit cards for booking cruises
For me, at least, there are times when a cabin that's inexpensive and modest in size is just fine — even if it doesn't have anything in the way of a view.
After all, for the most part, I'm not taking cruises to spend a lot of time in a cabin. Like most cruisers, I get on ships to enjoy all they have to offer in their public spaces and to explore all the wonderful places to which they sail.
In that context, does it really matter if the room where I'll sleep each night is big and fancy?
Related: The 5 most desirable cabin locations on any cruise ship
To steal a line from Arthur Frommer, the legendary guidebook author and guidebook company founder, "Most of the time you're in your room on vacation, your eyes are closed."
Frommer said that to me years ago during an interview about his favorite hotel rooms. He thought spending huge sums on fancy digs was a waste. His words stuck with me over the years and now, I see their wisdom.
Here are six reasons you might want to seriously consider the least expensive inside cabins on any cruise ship:
You'll save money
This is, for sure, the big allure of an inside cabin. They can be an incredible deal.
At the time of this story's publishing, fares for inside cabins on seven-day Royal Caribbean cruises out of Galveston, Texas, in September, for instance, were running around 40% less than fares for balcony cabins. They were nearly four times less expensive than the least expensive suite.
Specifically, you could get on the line's amenity-packed Liberty of the Seas out of Galveston on a Sept. 5 departure for just $479 per person, not including taxes and fees, if you were willing to stay in an inside cabin. That works out to less than $70 a day!
Related: Everything you want to know about Royal Caribbean cabins
The thing to remember here is that all of Liberty of the Seas' major attractions, from a sprawling, top-deck waterpark to an indoor ice skating rink and giant theater with Broadway-style shows, are open to everyone on board, whether they're staying in the smallest or biggest cabin. So are nearly all of the ship's onboard restaurants, bars and lounges.
Video: These Resorts in Hawaii Guarantee You'll Love Your Vacation — and If You Don't They'll Pay (Travel + Leisure)
United's New Routes Are About to Make Your Hawaii Dreams Come True

Travel + Leisure


Amazon Just Launched a Curated Home Collection of Small Space Solutions — What to Shop Bef

Travel + Leisure


Paris Is Already Prepping for the 2024 Olympics by Painting the Eiffel Tower Gold

Travel + Leisure


Get Sweet Valentine's Day Revenge on Your 'Trash Ex' by Booking Them a Dumpster While You

Travel + Leisure


Oceania's 180-Day World Cruise Sold Out in One Day

Travel + Leisure


Amtrak's Valentine's Day BOGO Sale Has Fares for As Low As $25

Travel + Leisure


Why You Should Plan a Golf Trip to Hilton Head Island

Travel + Leisure


Fully Vaccinated Americans Won't Need to Quarantine After COVID-19 Exposure, CDC Says

Travel + Leisure


France Puts Its Historic Bayeux Tapestry Online for Virtual Viewing

Travel + Leisure


Hawaii Partners With Clear to Allow Travelers With Negative COVID-19 Test Results to Avoid

Travel + Leisure


The 9 Best Compression Socks for Women to Wear While Flying

Travel + Leisure


Australia Still Plans to Require Vaccinated Travelers to Quarantine — Here's Why

Travel + Leisure


Shop This Top-Rated Inflatable Kayak Before It Sells Out This Summer

Travel + Leisure


Get Paid $2,000 to Host a Galentine's Day Movie Marathon for Your Best Friends

Travel + Leisure


Phuket's Plan to Welcome Vaccinated Travelers As Soon As This Fall

Travel + Leisure


Watch 'Dolly Parton' and 'Elvis' Perform Virtual Weddings Live From A Nashville Motel

Travel + Leisure


United's New Routes Are About to Make Your Hawaii Dreams Come True
Passengers on United's new Orange County route will be eligible for the airline's COVID-19 pre-clearance program.


Travel + Leisure



Amazon Just Launched a Curated Home Collection of Small Space Solutions — What to Shop Bef
Since we're all still spending more time at home than usual, there's no better time to get organized so you can actually enjoy your space.


Travel + Leisure



Paris Is Already Prepping for the 2024 Olympics by Painting the Eiffel Tower Gold
It's getting a new, $60 million layer of shine.


Travel + Leisure

Other than having to sleep in a smaller, windowless room, you'll be getting much of the same onboard experience as someone who pays far more for a snazzy cabin, at a fraction of the price.
You'll sleep like a baby
There is no dark in the world like the dark of an inside cabin. Once you turn off the lights, it will be pitch black: the kind of darkness that's almost scary to contemplate.
This can be a bit disorienting for someone who's used to at least a little moonlight getting into their bedrooms at home. But if you're the kind of person who has trouble sleeping with any kind of light disruption, an inside cabin can be pure bliss. You'll go to bed without any worry about the morning sun sneaking through your curtains to wake you prematurely. And moonlight is definitely not a problem.
Related: 8 cabin locations on cruise ships you definitely should avoid
Inside cabins can be particularly appealing if you're sailing far north around the summer solstice when the sun stays up for much (or all) of the day. We're talking about places like Alaska, the Norwegian coast and around Iceland and Greenland. Ditto if you're sailing far south during the winter to places such as Antarctica or the more southerly parts of South America.
You'll spend more time enjoying the ship
The trick to having a blast on a cruise ship is to dive right into anything and everything it has to offer. If it has a rock wall, you need to climb it. Karaoke? Get ready to sing. Leave no waterslide or late-night comedy show unexperienced. To do this, of course, you need to get out of your room. And there's no better motivation to get out of your room than to have one that lacks much space or even a window.
When I book inside cabins, I find that I get up and out early. Instead of ordering room service for breakfast, I'll head to a restaurant with a view and then explore the ship more than usual in the morning. I'll spend daytime hours playing on the ship's top decks and evening hours out late at the bars, lounges and showrooms.
Related: 7 reasons you should splurge for a suite on a cruise ship
By offering you little more than a small, dark place to rest your head at night, inside cabins can be just the impetus you need to make the most of your cruise vacation.
You might get less seasick
Worried about getting seasick on your next cruise?
The most stable place to be on any cruise ship is low down on the vessel near its equilibrium point, which is generally near its center. Since inside cabins are closer to the center of a ship than "outside" ocean-view and balcony cabins, they can be more stable in rough seas. The trick is to find an inside cabin toward the center of the ship in both directions — lengthwise and widthwise.
If you're solo, you might avoid extra fees
Nearly all cruise ship cabins are designed for two travelers, each paying their own fare, and solo travelers generally have to pay an extra fee to stay in one alone. But some ships have special inside cabins specifically designed for solo travelers. If you're traveling alone and stay in one of these special solo cabins, you can avoid the extra solo traveler fee, known in the industry as the "single supplement."
Miami-based Norwegian Cruise Line, which has been at the forefront of the solo cabin trend, now has hundreds of inside cabins for solo travelers spread across half a dozen vessels.
Related: 15 ways that cruisers waste money on cruises
While these solo cabins do have windows, they open up onto hallways, not the outside of the ship. They're also unusually small, at around 100 square feet. But they're also superbly designed to maximize storage space, and they're clustered around exclusive lounges where solos can mingle at daily hosted happy hour gatherings.
Royal Caribbean, Cunard and Holland America are among other lines that have been adding solo cabins to some ships, too — many of them inside cabins.
There are a few ocean-view cabins designed for solo travelers in the industry, but they are very rare.
You might still get an ocean view (with a twist)
On a few innovative cruise ships, there are windowless inside cabins that do offer a view of the outside world — thanks to the magic of technology.
On Disney's two newest ships, Disney Dream and Disney Fantasy, some inside cabins come with "magical portholes" that show real-time views of the outside. They're actually screens built into the walls of the cabin to give the illusion of a porthole view.
Royal Caribbean has gone a step further, adding large "virtual balconies" to inside cabins on some ships. These are floor-to-ceiling LED screens that show real-time views of the outside, built into the walls of the cabins in such a way that they offer the illusion of a balcony.
If this idea sounds a little hokey, it is. But I've stayed in these cabins, and the illusion is surprisingly real. The addition of the screens really changes the feel of the rooms. The Disney cabins are particularly fun, as Disney characters sometimes make cameo appearances in the magical portholes. If you've got young kids with you, they're going to love it.
Planning a cruise? Start with these stories:
A quick guide to the most popular cruise lines
21 tips and tricks that will make your cruise go smoothly
15 ways cruisers waste money
12 best cruises for people who never want to grow up
What to pack for your first cruise
Featured image of courtesy of Royal Caribbean.
SPONSORED: With states reopening, enjoying a meal from a restaurant no longer just means curbside pickup.
And when you do spend on dining, you should use a credit card that will maximize your rewards and potentially even score special discounts. Thanks to temporary card bonuses and changes due to coronavirus, you may even be able to score a meal at your favorite restaurant for free. 
These are the best credit cards for dining out, taking out, and ordering in to maximize every meal purchase.
—
Editorial Disclaimer: Opinions expressed here are the author's alone, not those of any bank, credit card issuer, airlines or hotel chain, and have not been reviewed, approved or otherwise endorsed by any of these entities.
Source: Read Full Article