Buzzing with energy, surprising with quirkiness, impressing with history, Odessa may be one of the most fascinating places Ukraine has to offer. Being a relatively young city, only founded in 1794, this lively port has its own distinct character and a vibrant atmosphere that can't be found elsewhere in the country.
With new Ryanair flights direct from London to Kiev, reaching Ukraine has never been easier – from Kiev, take an intercity train to Odessa in around seven hours.
What to do
Admire the Potemkin Stairs
One of Odessa's most famous sights, the Potemkin Stairs, were featured in Sergei Eisenstein's silent film, Battleship Potemkin. The scene in which they feature is regarded as one of the most influential in cinematic history, due to the innovative use of montage. The stairs also offer outstanding views over Odessa's port, and at the top a statue of the city's first mayor, Duc de Richelieu, serves as the most popular photo spot in town.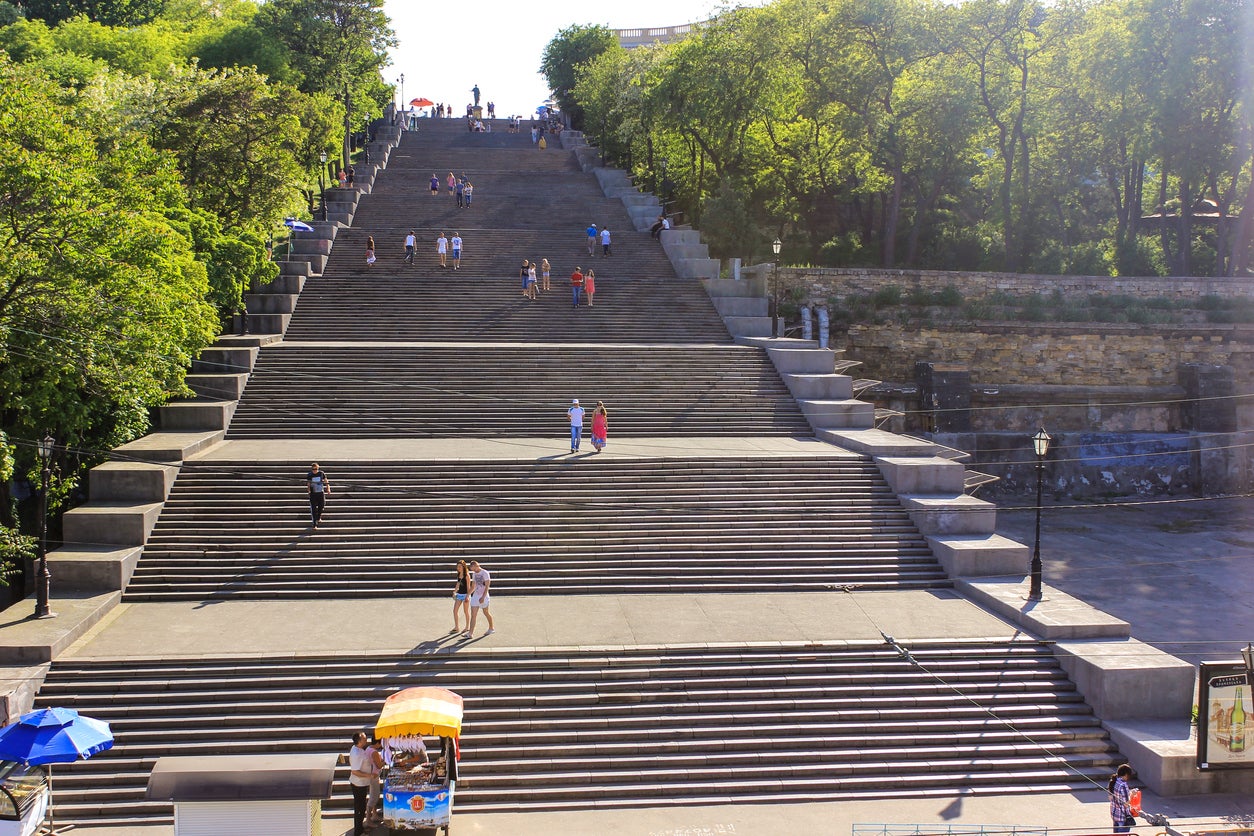 Visit one of Europe's most beautiful opera houses
The most precious gem in Odessa's architectural crown, the Odessa Opera is a sight to behold. Its magnificent baroque facade makes it worth admiring from street level but it's also worth experiencing the interior. The horseshoe-shaped hall is known for its unique acoustics, making even the lowest sound from the stage audible everywhere in the hall. Tickets cost between 40 and 200 hryvnias (£1-£5).
Hit the beach
One of Odessa's nicknames is "the pearl of the Black Sea", and no visit is complete without a trip to one of the city's many beaches. Start with the central Langeron, which offers plenty of seaside fun during the summer and melancholic natural beauty during the colder months. For the epicentre of Odessa's raucous nightlife, head to Arcadia, a long promenade featuring luxury hotels, plenty of restaurants and bars and a wide array of clubs, as well as one of the best beaches in town.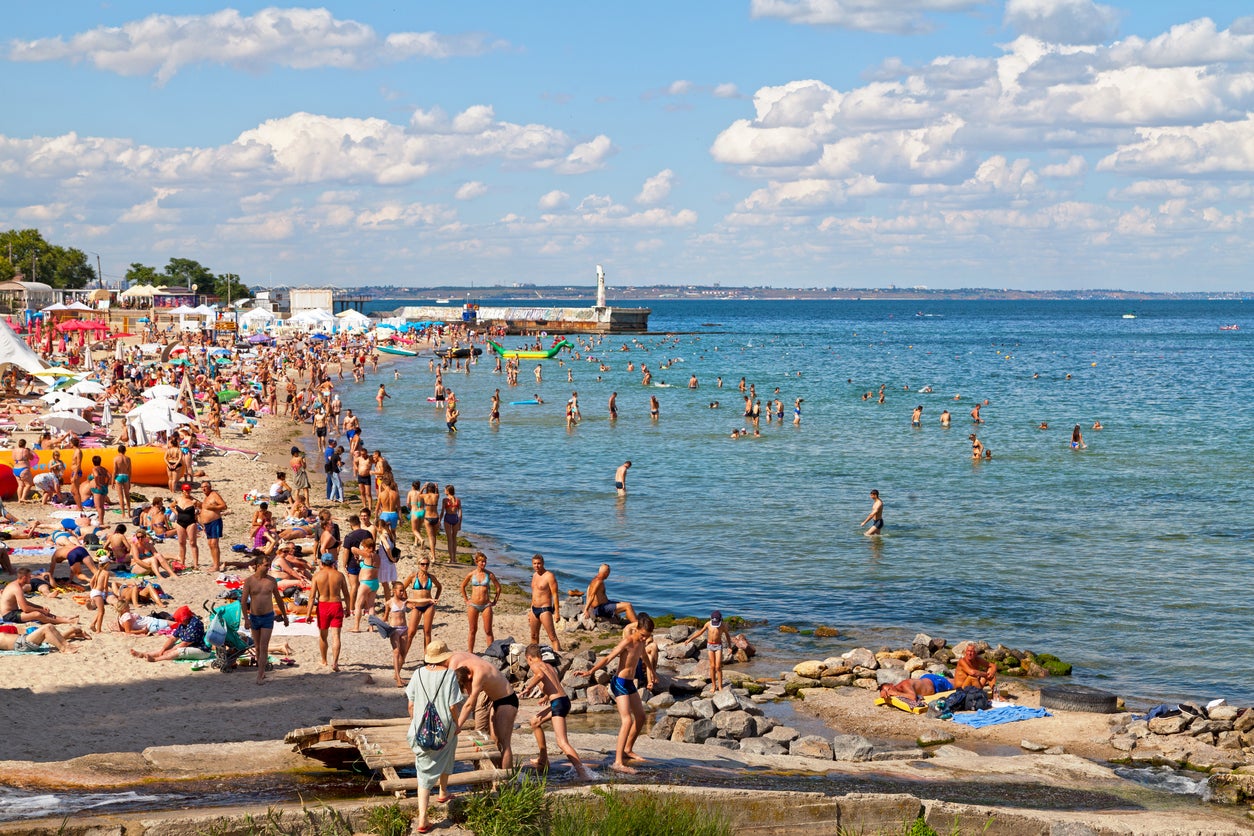 Go on an architectural walk
Odessa has one of the most impressive historic cores in Eastern Europe. Visit the Passage, a covered street of shops with impressive facades and numerous statues. Be sure to stroll around the central Derybasivska Street and check out the endless palaces of Pushkinska Street. Finally, uncover the city's best kept architectural secret – a cosy, neo-Moorish courtyard in the magnificent Philharmonic Theatre.
Where to stay
If you want to plunge into the atmosphere of old Odessa, the Frederic Koklen Boutique Hotel is a great base. Set in a 19th-century manor, it's as central as it gets, just a few steps away from the major landmarks. Beautifully designed rooms reflect the splendour of the past, yet remain comfortably modern. A high-end restaurant complements the elegant atmosphere of the hotel. Doubles from £70, B&B.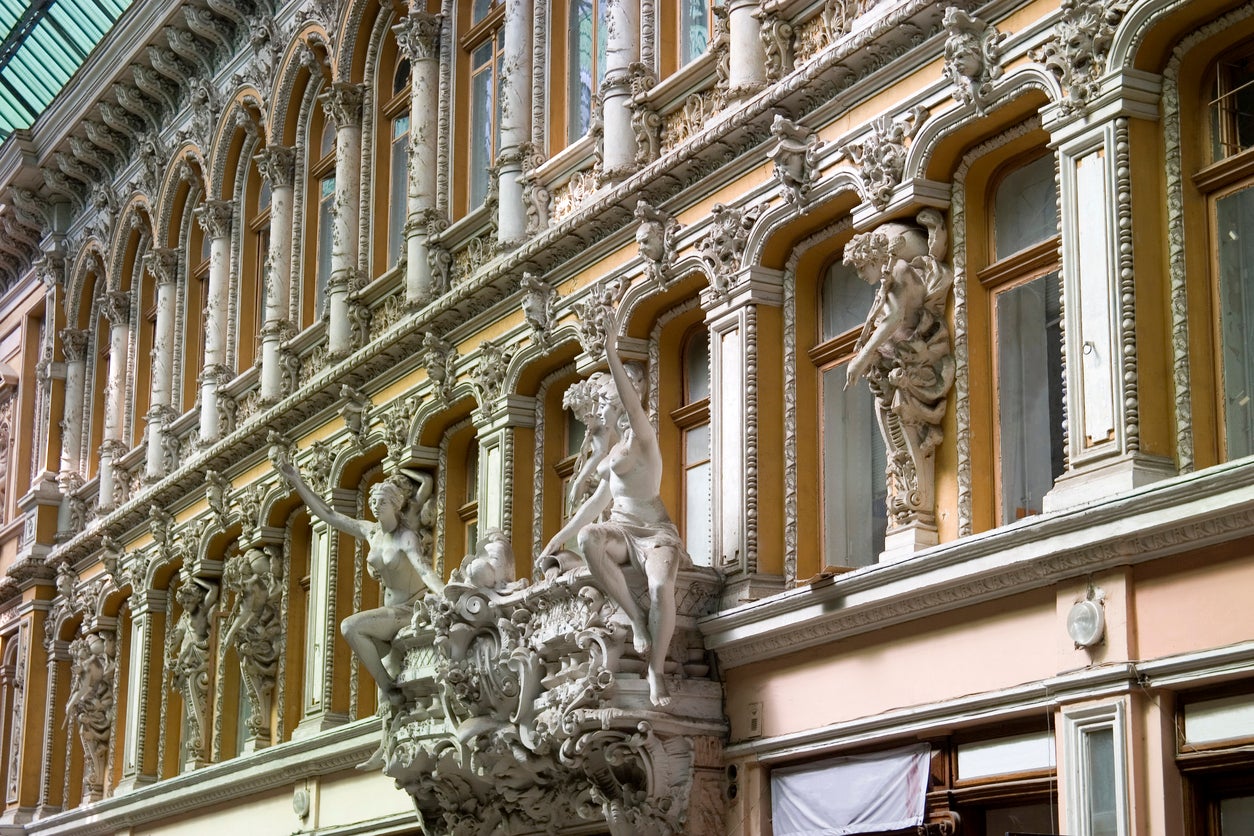 A highlight of Odessa's design hotel scene, Rooms and Rumours has six music-themed rooms that make for a fun and stylish stay. Apart from high-spec furnishings and sleek design, each room has a vinyl record player. Doubles from £54, B&B.
One of the coolest budget options is Hostel Friday. New, spacious and centrally located, it provides a cheap and cheerful base for exploring the city. Fun-orientated, it has a huge movie screen for collective film watching as well as a PlayStation game zone. Doubles from £18, room only.
Where to eat
Occupying a thoroughly renovated 19th-century summer cottage, Dacha is the perfect spot to try all the Odessa food highlights, including tyulka – a Black Sea sprat – fishballs and marinated chicken neck with tsimmes – a sweet stew made from carrots and dried fruits.
Bratia Grill is a centrally located restaurant dishing up mouthwatering steaks, burgers and an extensive selection of fresh seafood.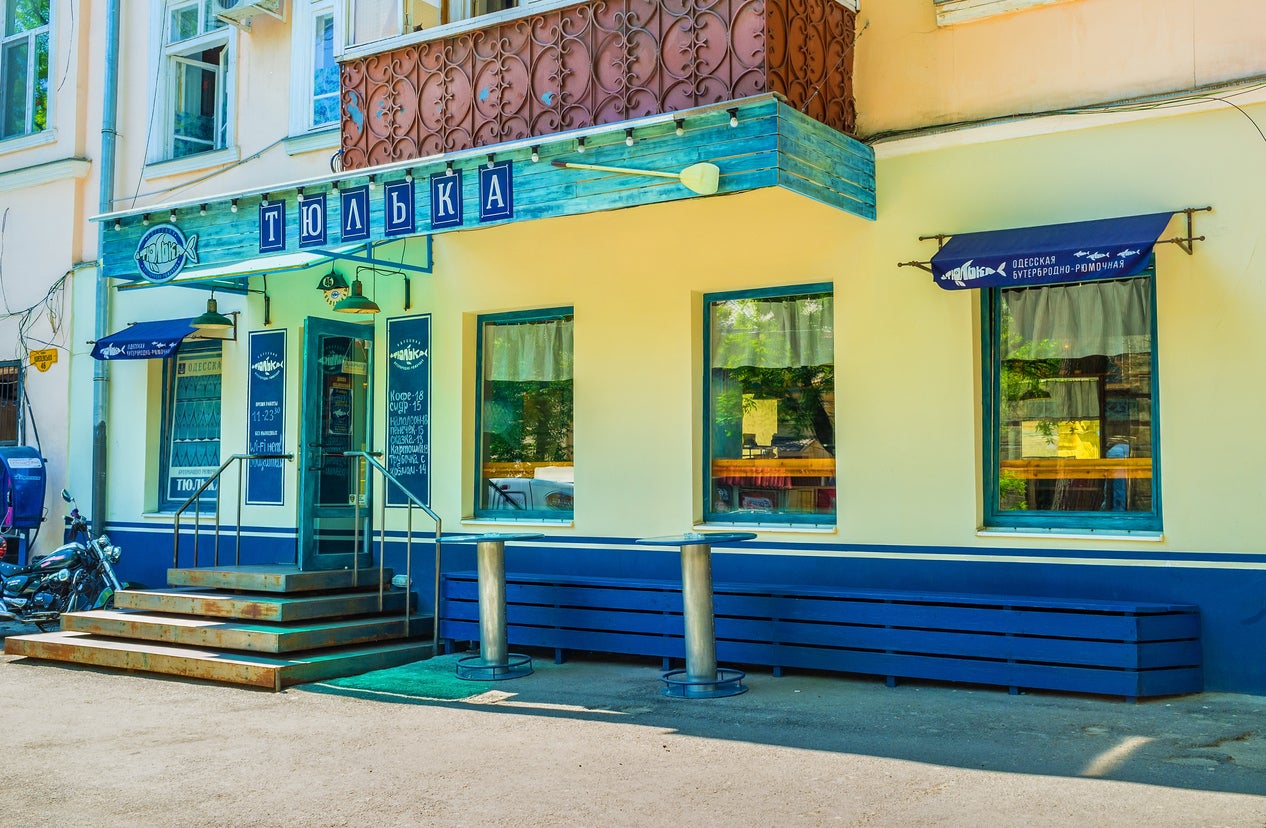 For a unique street food experience, head to the City Food Market, featuring 13 food stands and six bars under one roof. With Greek gyros, Vietnamese pho, Jewish falafel, Italian pasta and Georgian khachapuri, this place won't leave you hungry. Frequent live music events make it one of Odessa's favourite hangouts.
Breakfast is the most important meal of the day, so why confine it to just the morning? Benedikt serves brekkie 24 hours a day, with an impressive choice of 20 meal options and croissants served 12 different ways.
Where to drink
Stylish, welcoming and affordable, Stakan is the go-to spot for high quality drinks at friendly prices.
Coffee aficionados should head to Foundation Coffee Roasters. The beans are roasted and ground before being served up in cappuccinos and espressos. Minimalistic design, a central location and heavenly desserts add to the charm.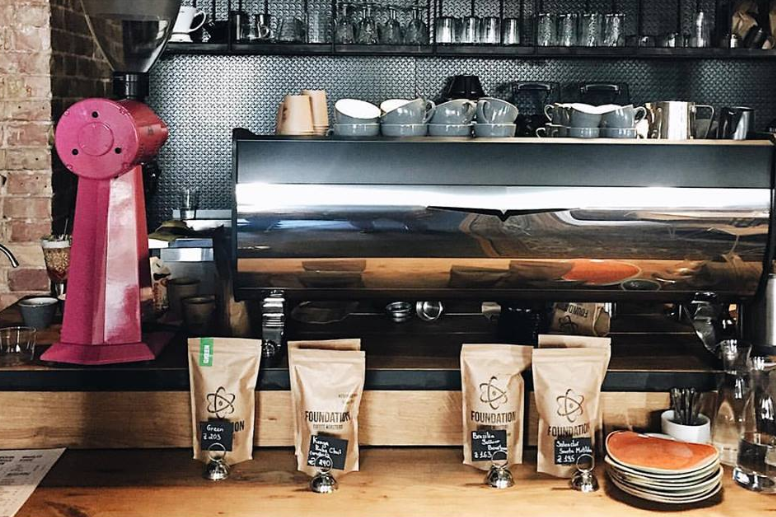 A theatre of mixology, The Fitz serves the best cocktails in the city. Hidden barbershop by day, by night it transforms into the finest drinking institution in Odessa, complete with cool design and even cooler crowd.
Where to shop
For an authentic market experience visit Privoz, a legendary Odessa institution and one of the largest farmers' markets in Ukraine. There's a local saying that if you haven't been to Privoz you haven't been to Odessa. Visit the seafood section for freshly caught fish.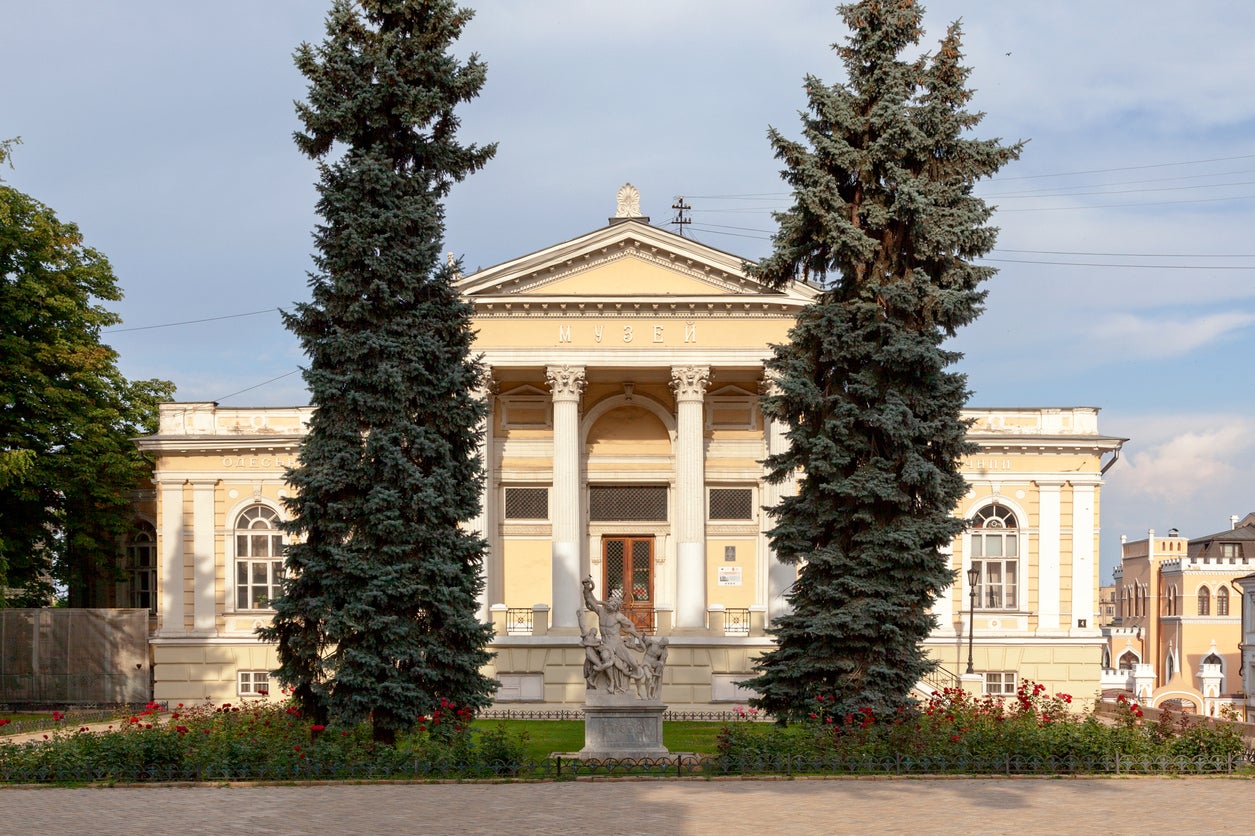 If you're into flea markets, Starokonnyi is a treasure trove of antiques – locals joke it's impossible to come back empty handed.
Benya&Zubrik may well be one of the most beloved and well-known Odessa fashion brands. It makes witty T-shirts and hoodies that mock famous brands – perfect for original, authentic souvenirs.
Architectural highlight
Built at the end of the 19th century, the Archaeology Museum impresses with a splendid neoclassical look.
Nuts and bolts
What currency do I need?
Ukrainian hryvnia (UAH).
What language do they speak?
Ukrainian is the official language but Russian is widely spoken as well.
Should I tip?
Tips are usually 10 per cent of the bill.
What's the time difference?
Two hours ahead of the UK.
What's the average flight time from the UK?
There are no direct flights from London to Odessa. A flight with a change would take six hours.
Public transport
The historic centre is easily navigated on foot. Take buses or trolleybuses to get around the city, or Uber if you want a taxi. Avoid marshrutkas – privately owned minibuses.
Best view
Look out over Odessa harbour from the Mother-in-Law bridge.
Insider tip
One of the biggest and most influential arts events in Eastern Europe, the Odessa International Film Festival brings the world's top movie talent to the city every July.
Source: Read Full Article