Kalahari bushmen call this place "the land God made in anger", and I can see why. In the desert below is Deadvlei, a scorched white expanse of clay, peppered with contorted acacia tree corpses, rendered pitch black by relentless 40 degree heat and embalmed in arid air since they died a millennium ago. The cloudless blue sky – it hasn't rained for four years – offers the perfect backdrop. Whoever made this place may have been angry, but they knew how to create the perfect photo opportunity.
Towering above is a 325-metre wave of deep orange known as "Big Daddy", one of the world's tallest sand dunes. As we start the ascent, our guide, Brian Schaeffer, nonchalantly mentions that he's climbed it more than a hundred times. This is all well and good, but Brian is a man who sleeps in the open air of the desert and is unfazed when woken by a passing lioness. It's fair to say we're cut from different cloth.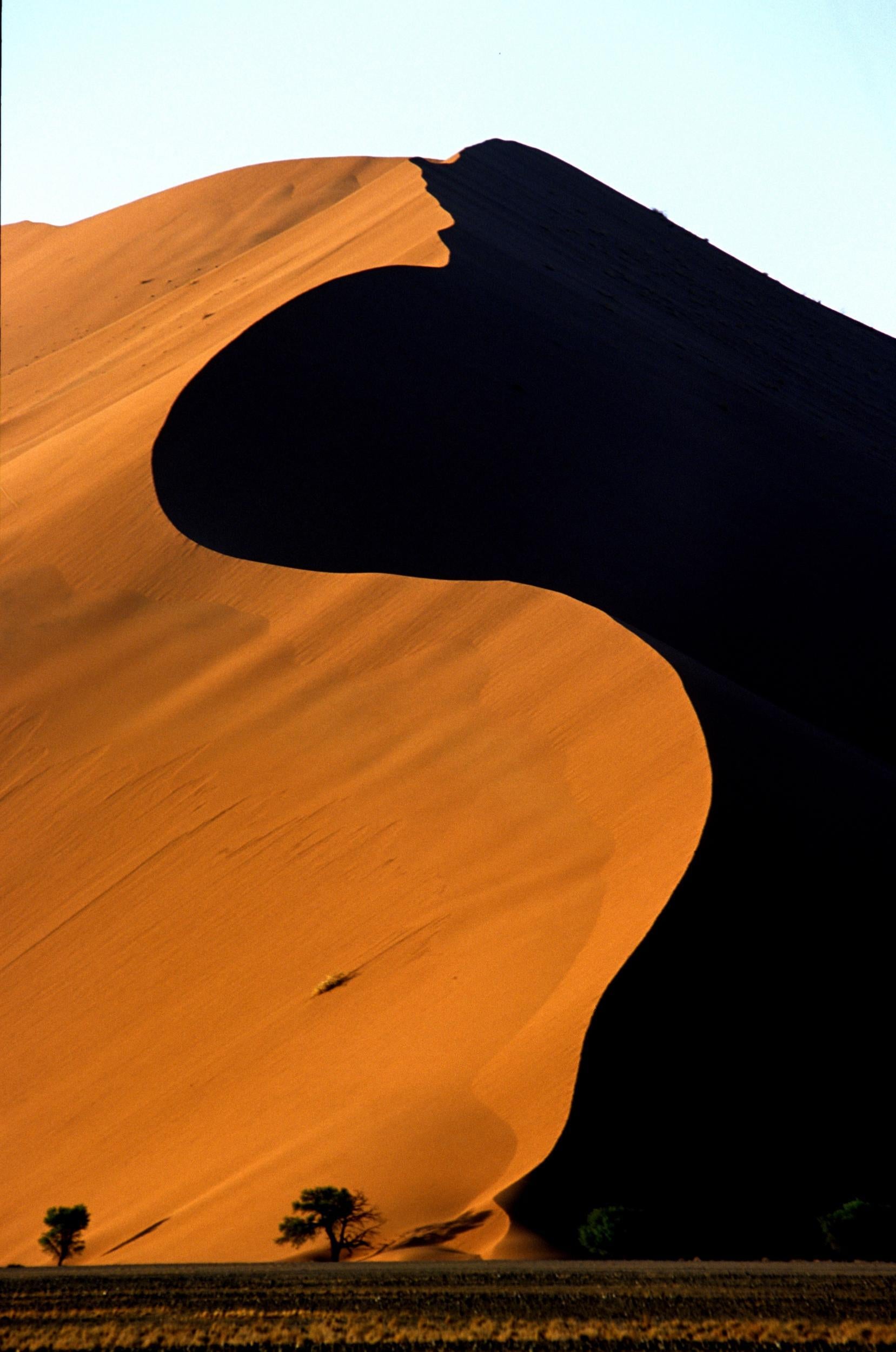 "The view's different every time," he claims, as we begin our ascent. Opposing south-westerly and north winds have been locked in constant battle here for the last 80 million years, sculpting new swirling peaks every day and shifting the dunes up to 100 metres in a year.
The climb is easy at first but before long each step is a challenge as my feet sink deep into the ultra-fine, rust-coloured sand. Searing heat evaporates beads of sweat before they have even formed.
But the effort is rewarded with an unrivalled vantage point over the undulating, Martian landscape of the Namib, the oldest desert in the world. Early evening is the best time to reach the summit. Dunes are thrown into sharp relief as the lowering sun pelts one side with harsh light while the other bathes in shade. Plumes of red dust fly off each peak. Apart from our small group, there's no one between us and the horizon.
Just two million people live in Namibia, scattered across an expanse of bush land and desert more than twice the size of Germany. It's impossible to see everything you'd want to in one visit. Those in search of Africa's "Big Five" should head north to Etosha National Park, but for city dwellers in search of glorious escapism from a frantic lifestyle, Namibia's unforgiving southern wilderness can't be beaten.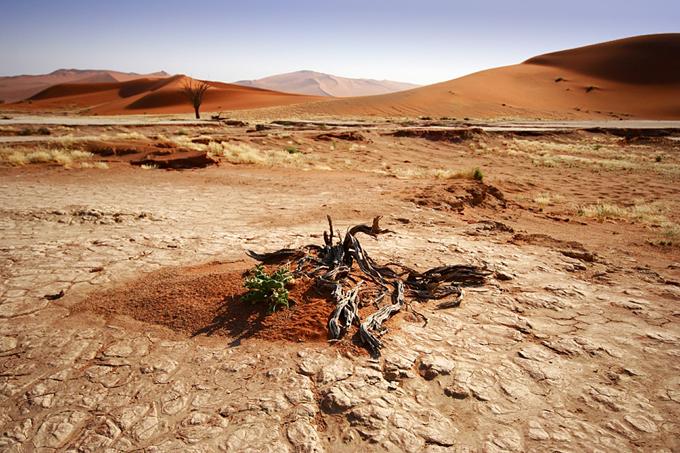 Our 2,000km road trip loops through the Kalahari and Namib, returning via the coastal towns of Swakopmund and Walvis Bay to the capital, Windhoek. You can do it in a week but I'd recommend two or three. Get used to a lot of driving. You can, alternatively, arrange a plane safari, but expect to pay accordingly.
The Kalahari Anib Lodge is set in an oasis amid 15sq km of Kalahari bush land, filled with zebras, ostriches, kudu and an array of birdlife. Leopards roam nearby but stay off the reserve, creating a paradise for those further down the food chain.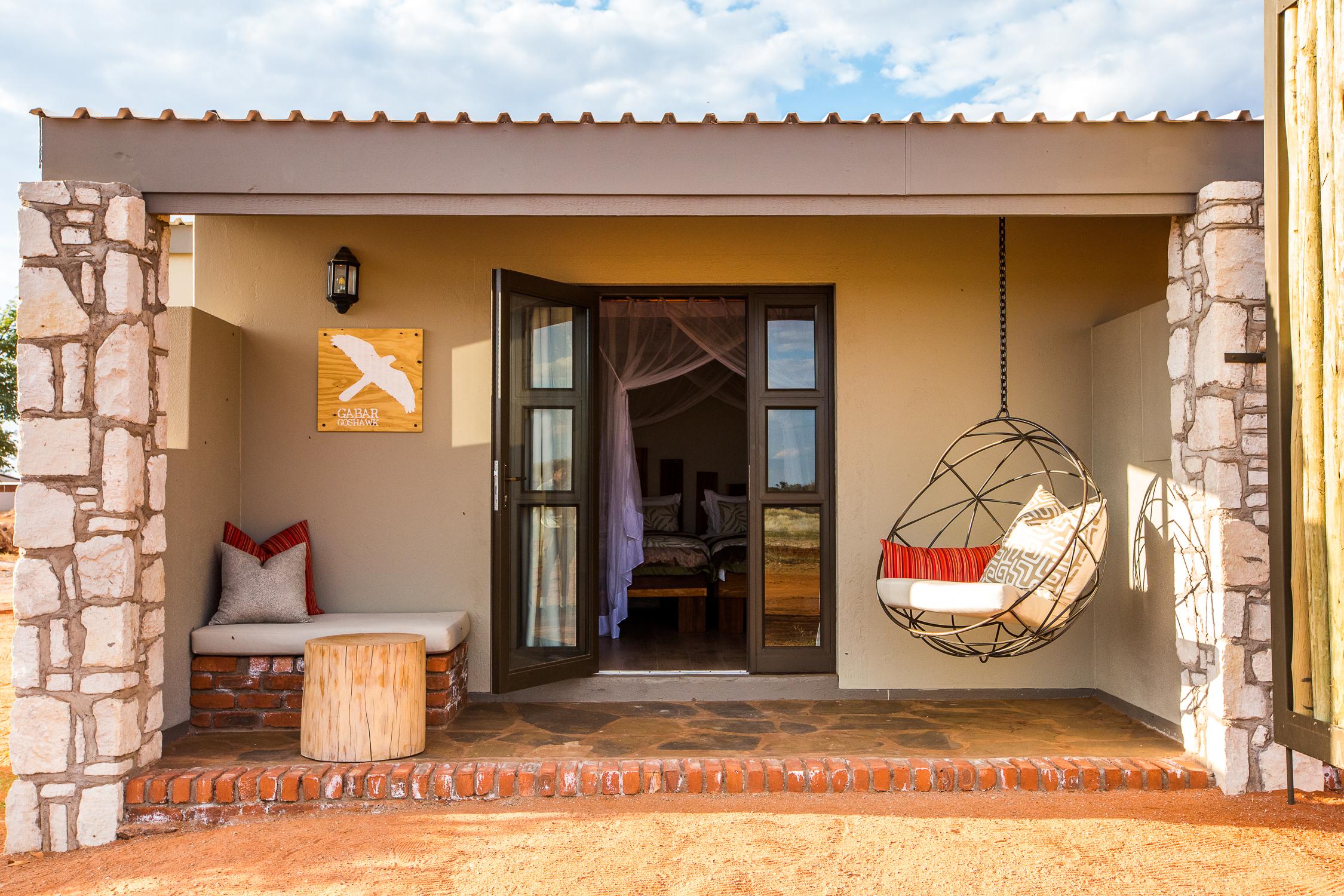 As we set out on a sundowner drive, half a dozen springbok bounce across our path. They jump for joy and seem to show off for the cameras. We oblige them with a flurry of shutter clicks. A male ostrich preens and struts up and down in front of two females – the best dancers get the pick of the mates, our guide tells us.
Even the zebras, huddled together and always on the lookout, allow us within a few metres, before we edge slightly too close and they canter off in a puff of orange dust. As the night draws in, the silhouette of two giraffes is etched into the reddening sky, framed by the outline of a large camel thorn.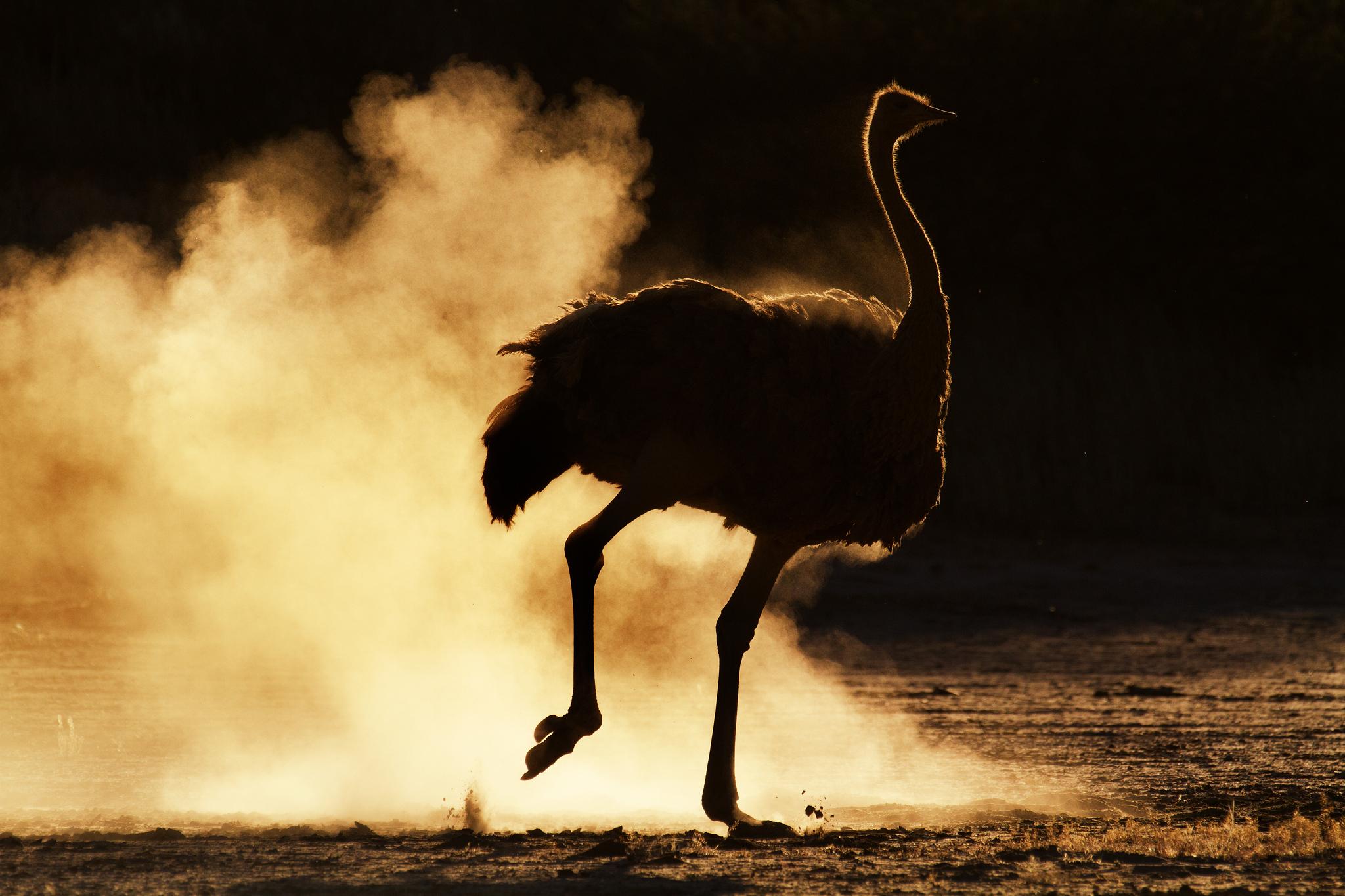 The next day, on the drive back north, we're treated to an "African massage", the fierce, bone-rattling judder as flat road gives way to bumpy dust track – a staple of any journey here. Jurassic black rocks lined with glistening seams of quartz stab skyward as we descend into the Kuiseb Canyon.
Formed by the ephemeral Kuiseb river – no more than a sandy bed for most of the year – and inhabited by packs of hyenas and jackals, the canyon can be explored on foot or on horseback, but boh options are pretty challenging.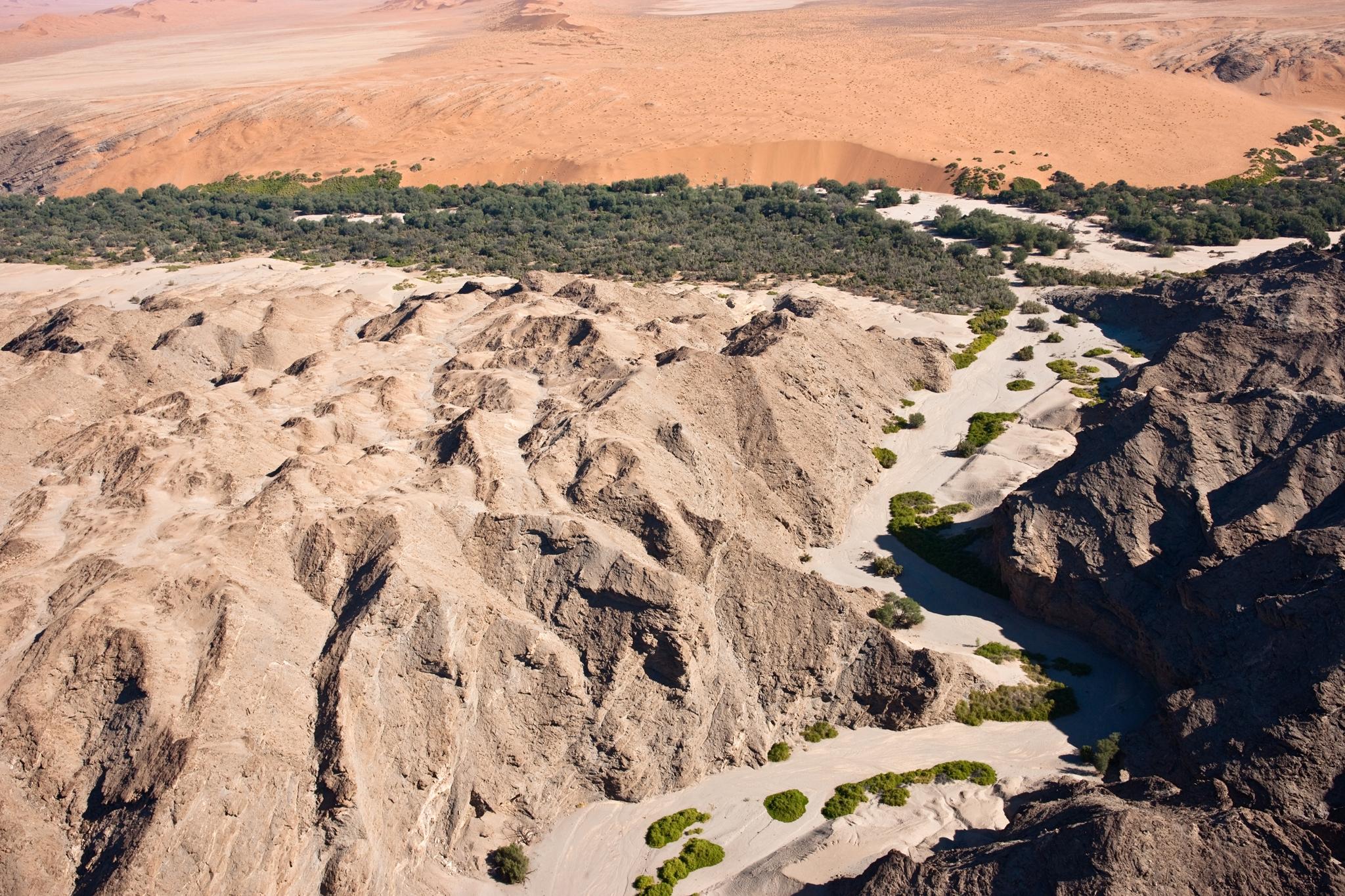 We stop at the side of the road to look down on a cave, which is no more than a sliver of overhanging rock providing a tiny amount of shade. In 1940, two German scientists, Henno Martin and Hermann Korn, fled here while the world around them tore itself apart. They lived off the land for two years without ever encountering a soul. More than 70 years later, it feels like one of the few places on the planet where that might still be possible.
Travel essentials
Getting there
Qatar Airways (0333 320 2454; qatarairways.com) flies to Windhoek from Manchester, Edinburgh, Birmingham and London Heathrow via Doha. Economy fares start from £856.
Staying there
Kalahari Anib Lodge (gondwana-collection.com) offers doubles from N$1,008 (£60) a night, B&B.
More information
namibiatourism.com
Click here to view our latest travel offers with Independent Holidays
Source: Read Full Article