Macau's reputation for glitzy casinos and larger-than-life hotels may soon be eclipsed by its culinary chops. Just last year, the territory was named a Unesco Creative City of Gastronomy for its rich gastronomic traditions, while its profile is set to be raised further when it hosts Asia's 50 Best Restaurants in 2018 and 2019.
Thanks to its status as the only legal gambling enclave in China, the former Portuguese colony has long been a magnet for big-budget entertainment brands like MGM, Wynn and The Venetian.
"Since the liberalisation of the gaming industry in the early 2000s, the casinos have introduced and popularised the concept of fine dining in Macau. More star chefs are heading restaurants in Macau and raising the bar," says Alberto Chan, an interior designer who runs Quarter Square lifestyle boutique and espresso bar in Macau.
"With a burgeoning middle class, combined with travellers and expats coming to Macau from all over the world, the food scene has never been so diverse."
Macau's repertoire now includes everything from high-brow French cuisine to inventive Nikkei cuisine (a mash-up between Japanese and Peruvian), and haute Cantonese. The over-the-top Grand Lisboa Hotel alone houses seven Michelin stars under its roof.
In some ways, these globe-trotting dining developments are a natural extension of Macau's DNA. During its 450 years as a Portuguese colony, the territory was a major trade link between Europe, India, Africa and Asia.
The exchange of spices and ingredients gave way to Macanese cuisine, typically considered a blend of south-east Asian, Cantonese, and Portuguese traditions. Usually served at homestyle Portuguese bistros and local diners, staple dishes include bacalhau (dried codfish), spicy African chicken, pork chop buns and flaky pastel de nata.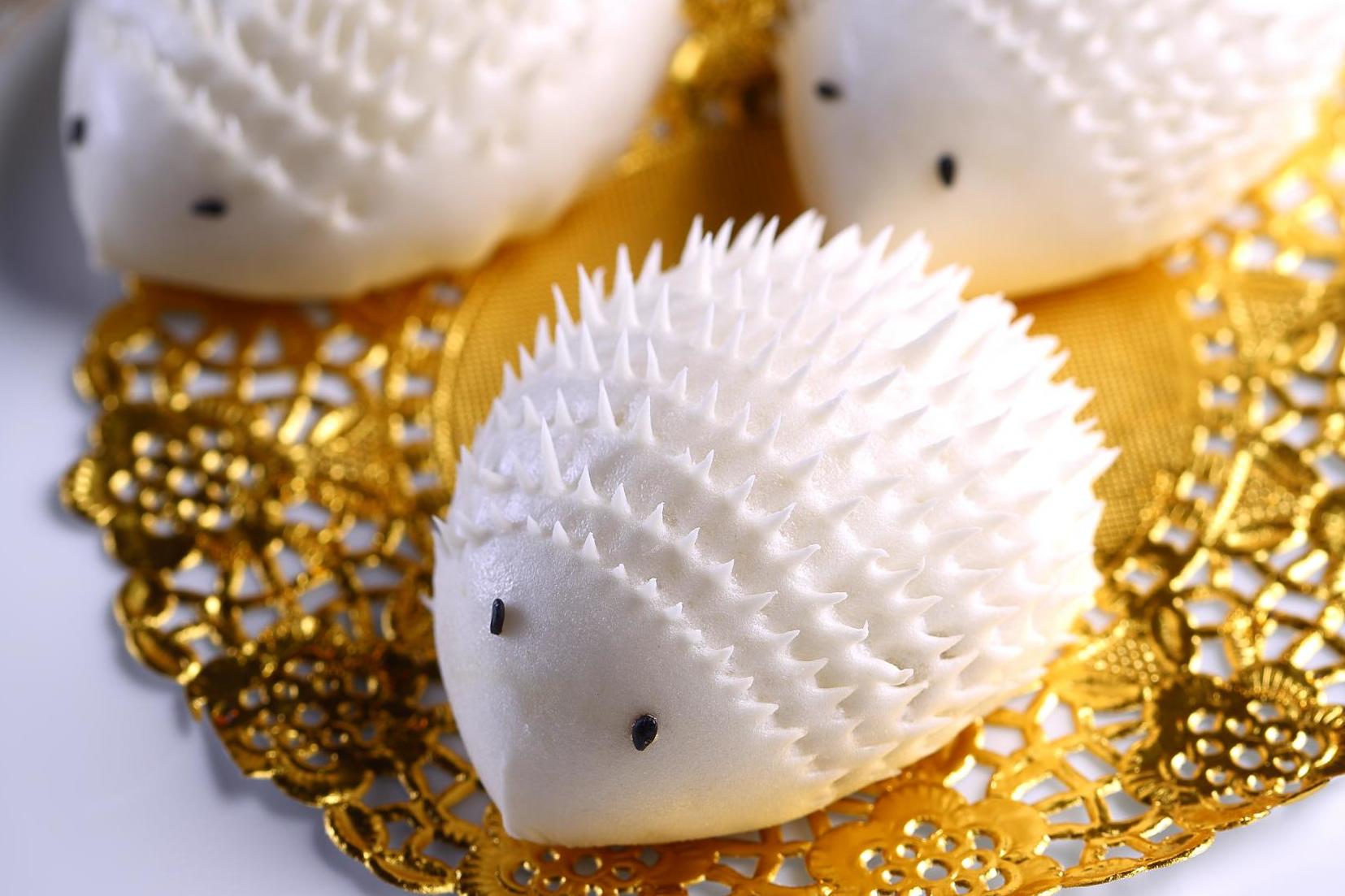 While more homely, low-key dining experiences are still at the heart of Macau's culinary scene, you'd be remiss if you didn't splurge on at least one fine-dining experience while you're passing through this glitzy city. Looking for the hottest of the haute? Here are the most inventive tables in Macau right now.
Alain Ducasse at Morpheus
At newly opened Morpheus hotel – one of the last works by late architect Zaha Hadid – prolific French chef Alain Ducasse has opened up not one but three new culinary concepts: two restaurants and one bar. They all share the same floor, but each has its own atmosphere and inspiration. Alain Ducasse at Morpheus restaurant will serve French contemporary haute cuisine, while Voyages by Alain Ducasse will incorporate inspiration from the chef's world travels with an emphasis on Asian cuisine.
The Eight Restaurant
Helmed by chef Joseph Tse, The Eight Restaurant has become synonymous with superlative Cantonese cuisine. Hidden away from the casino floor at Grand Lisboa hotel, the three Michelin starred address sits behind a discreet sliding door. Inside, the main dining room has no windows, instead lit up by a dazzling central chandelier. Other features include a panelled wall alive with bright hand-sewn silk goldfish, and figure eight motifs all around (the number symbolises wealth in Chinese culture).
The food is as artfully presented as the decor, with more than 40 types of meticulously prepared dim sum as well as traditional mains. The whimsical goldfish-shaped har gau (shrimp) dumplings, porcupine-inspired char siu bao (barbecue pork dumplings), and rich char siu (barbecued pork in honey) are all particularly good. Don't pass on the wine here – the list is one of the world's most comprehensive, with more than 16,800 labels on offer.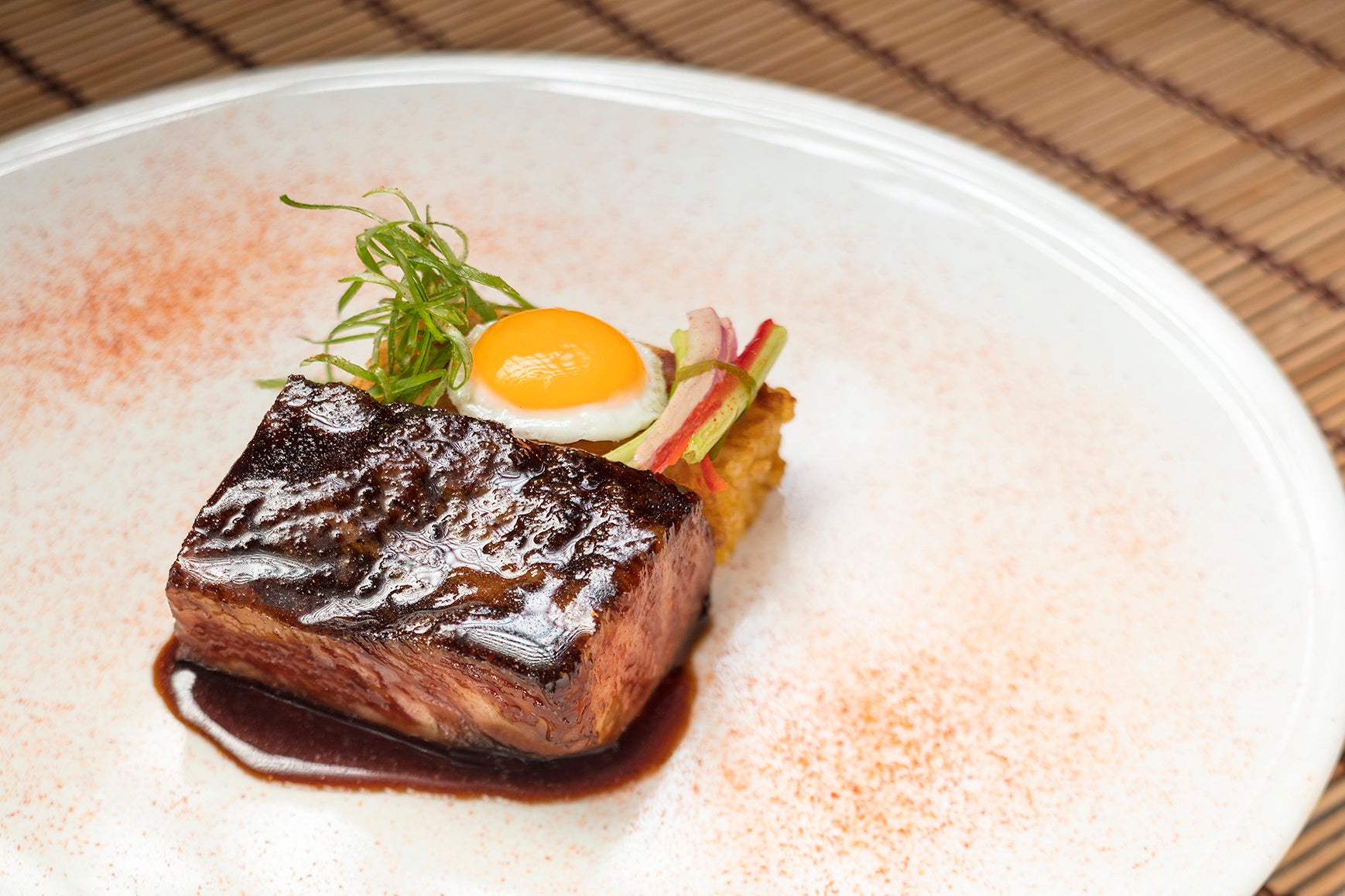 Aji
Macau has long been a melting pot, so Aji fits right in. Promising Nikkei cuisine – a fusion of Japanese techniques and Peruvian flavours – the restaurant opened at the MGM Cotai earlier this year.
The menu comes courtesy of star chef Mitsuharu Tsumura, who runs Maido restaurant in Lima, Peru. Expect surprising combinations, such as carretilla cebiche – a combination of fresh seafood, chullpi maize from the Andes, Peruvian steamed mussels and leche de tigre (a lime-based Peruvian sauce).
The kagoshima beef short ribs have been slow-cooked for 50 hours in a Japanese nitsuke fish sauce; the wagyu nigiri is presented like sushi, with raw wagyu beef sharing a bed of rice with a quail egg and ponzu sauce.
For the best seats in the house, reserve a spot at the ceviche and sushi counter so you can mingle with the master chefs.
Robuchon au Dôme
One of the first fine-dining restaurants to open in Macau, three Michelin starred Robuchon au Dôme sets the bar high. Literally. Located on the 43rd floor of the Grand Lisboa hotel, this restaurant is built inside a glass dome which provides 360-degree views of the glittering skyline.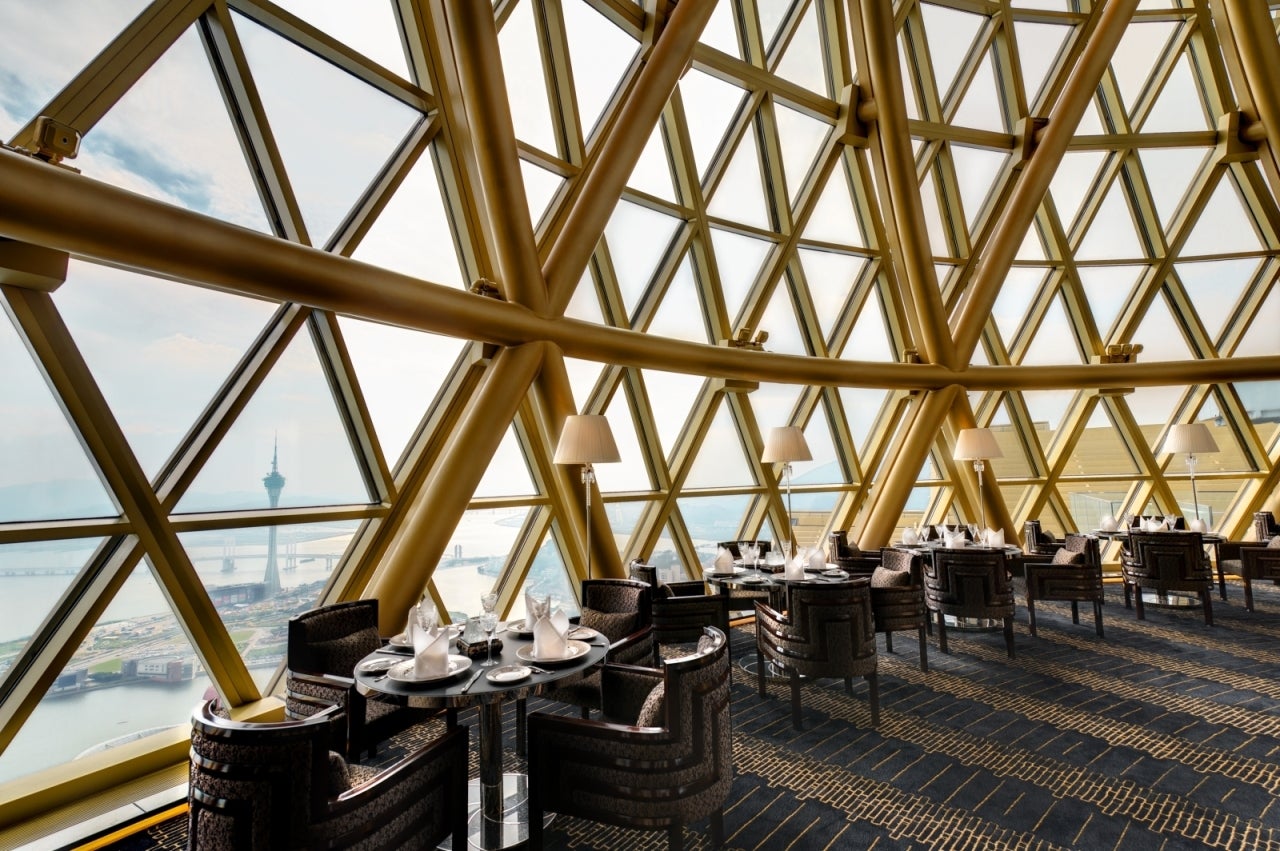 From the massive chandelier to the ironed white tablecloths, this is a world-class dining experience. As for the menu, you can expect signatures like caviar de sologne, grilled kagoshima beef and a traditional dessert trolley, plus more than 16,800 wine labels (Robuchon shares the same cellar as The Eight).
Lai Heen
Sitting pretty on the top floor of the Ritz-Carlton Macau, Lai Heen transports diners to a whimsical world where avant-garde art mingles with classic Chinese cuisine. The decor jumps from mirror-like water features to smashed pottery installations, while the food steers a little more towards the traditional.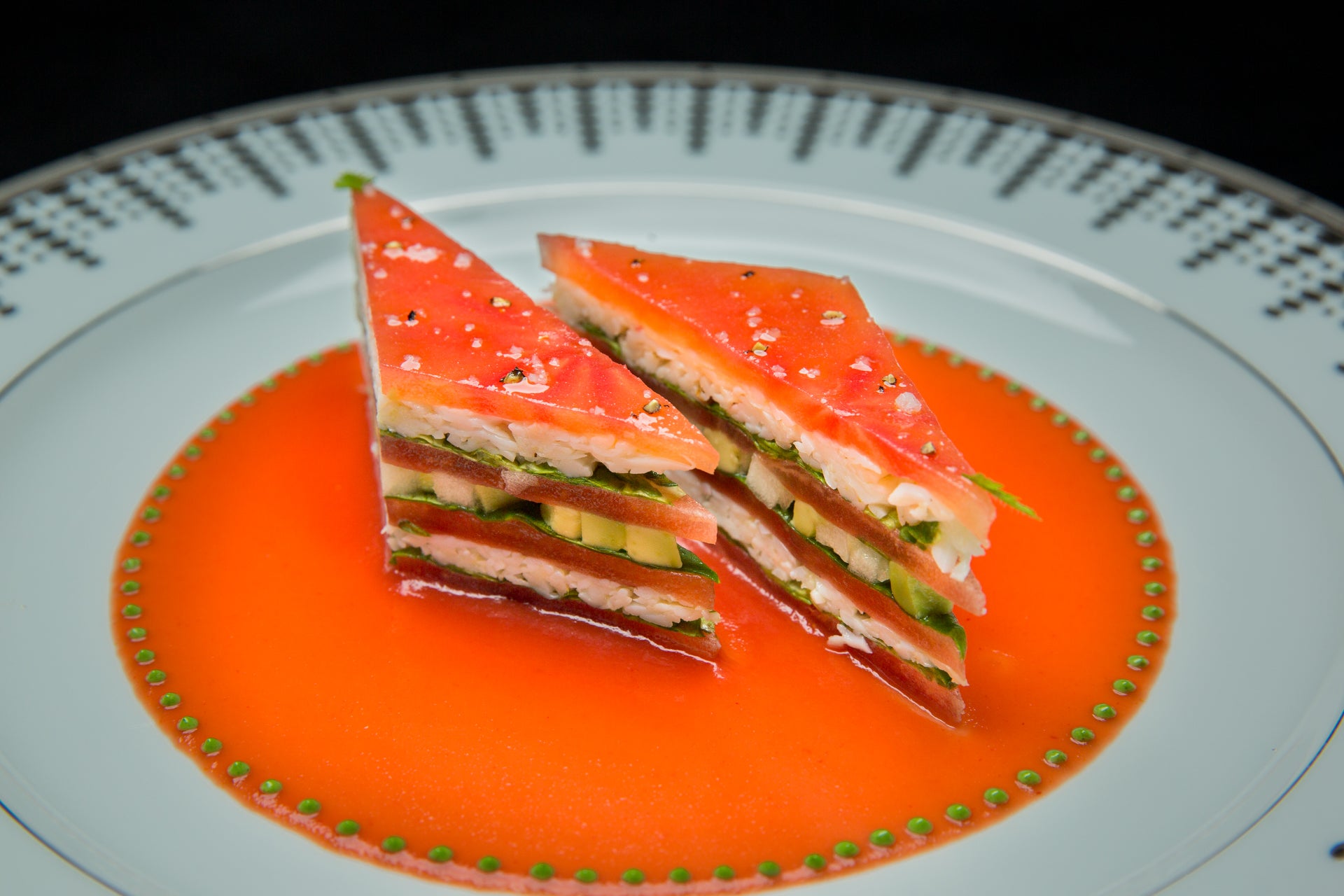 The comprehensive menu focuses on Cantonese cuisine, with signatures such as simmered chargrilled iberico barbecued pork, braised pork belly with preserved vegetables, steamed crab claw in egg white and lobster bisque, and imperial fried rice with a seafood medley of braised thorn sea cucumber, abalone, dried scallops and sakura shrimp.
Golden Flower
If you commonly associate Chinese food with Friday takeaways, you'll be pleasantly surprised by the time-intensive dishes at Golden Flower. Decked out in vibrant orange hues, mosaic floors, oversized vases and Chinese silk lanterns, the esteemed restaurant inside Encore – part of Wynn Macau – takes diners on a journey through four regional cuisines: Sichuan, Lu, Tan and Cantonese.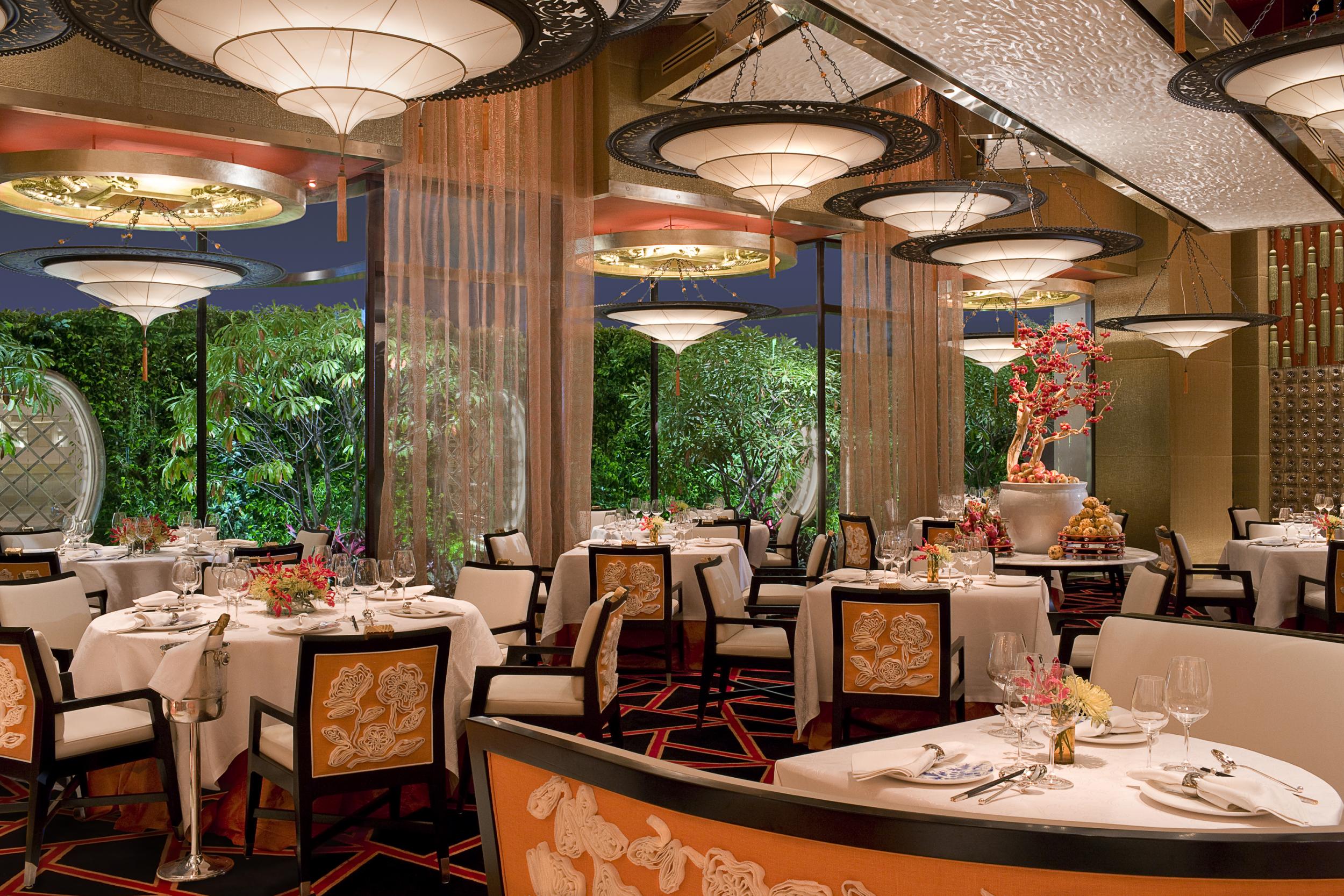 Treat yourself to the well-conceived eight-course tasting menu for a sampling of the signatures, including braised Yoshihama abalone, stewed fish maw in supreme chicken broth, and fresh clam and jasmine in chicken soup. To round out the experience, there's also a tea and wine sommelier on hand, who will point you to ideal pairings from artisanal producers.
Jade Dragon
As you step off the private lift to enter two Michelin starred Jade Dragon, the address feels more like a Chinese palace than a restaurant. Located inside the City of Dreams integrated resort complex, the elegant restaurant features opulent decor – gold-leaf accents, delicate glass artwork, jade tableware, and handmade Chinese ceramics.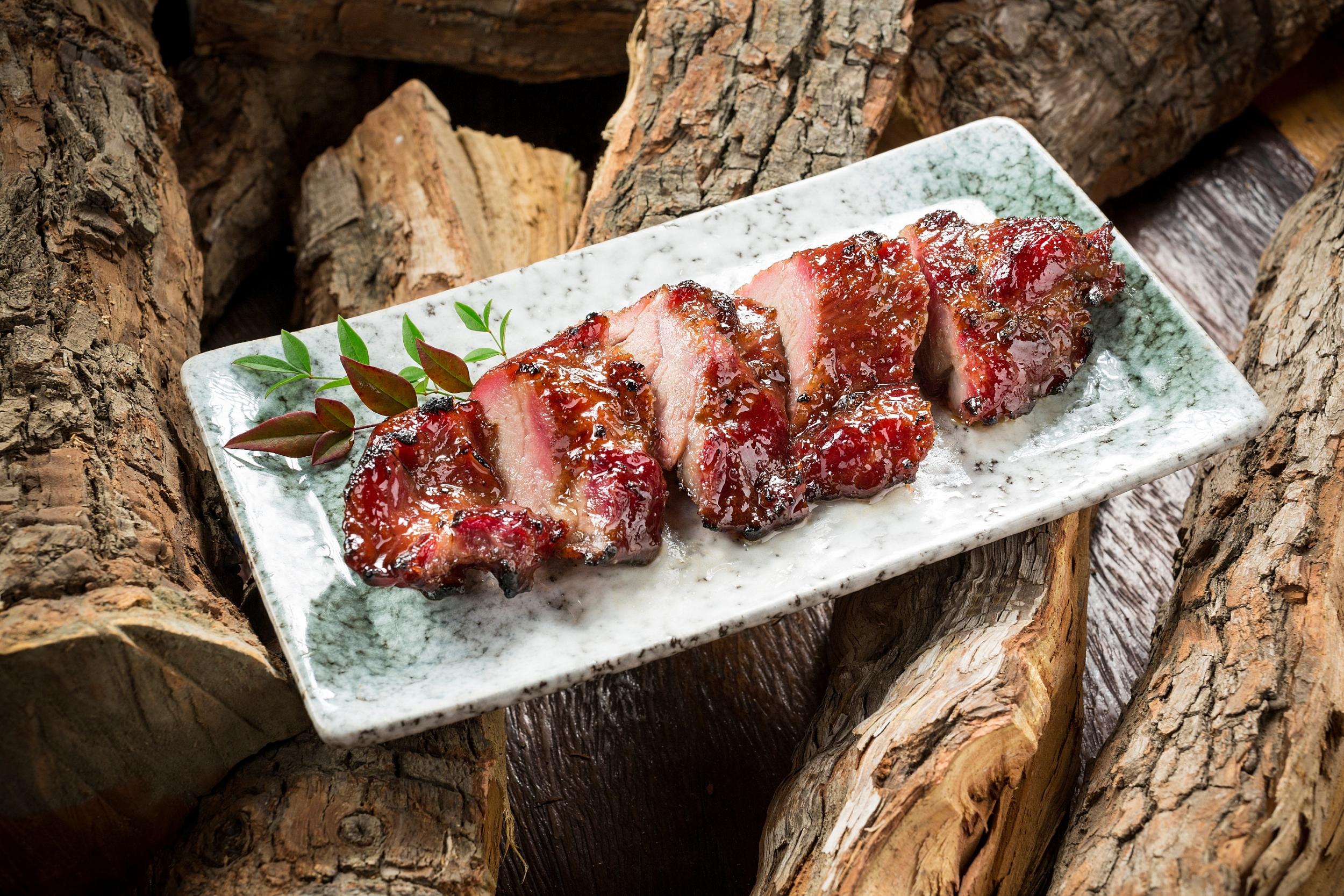 Borrowing philosophies from traditional Chinese medicine, the Cantonese menu reflects the lavish surroundings. To get the most from the fine-dining experience, pair a wine flight or tea tasting with signatures such as the melt-in-your-mouth char siu (barbecued iberico pork), suckling pig or hot and sour crab soup.
Discover the best places to stay in Macau
Source: Read Full Article