Known for its towering gothic cathedral, commanding position on the Rhine and a bonkers annual carnival, Cologne is the cultural hub of Germany's north-west. It suffered during Second World War bombings – hence there is a fair bit of concrete around – but the modern, urban side of the city is every bit as interesting as the twee, time warp that is the old town. With plenty of contemporary art and a well-regarded food scene, there is plenty to keep visitors busy.
What to do
Tour the cathedral
Cologne's cathedral (koelner-dom.de) is one of Europe's most awe-inspiring, thrusting up from the ground like a gothic stalagmite, encrusted with gargoyles and needling the sky with its twin spires. Like Sauron's Eye, it always seems to be watching you. Be sure to look out for Gerhard Richter's multicoloured, graphic glass window in the southern transept and, at the end of the nave, the golden shrine of the Three Wise Men, whose relics arrived in 1164. Open daily.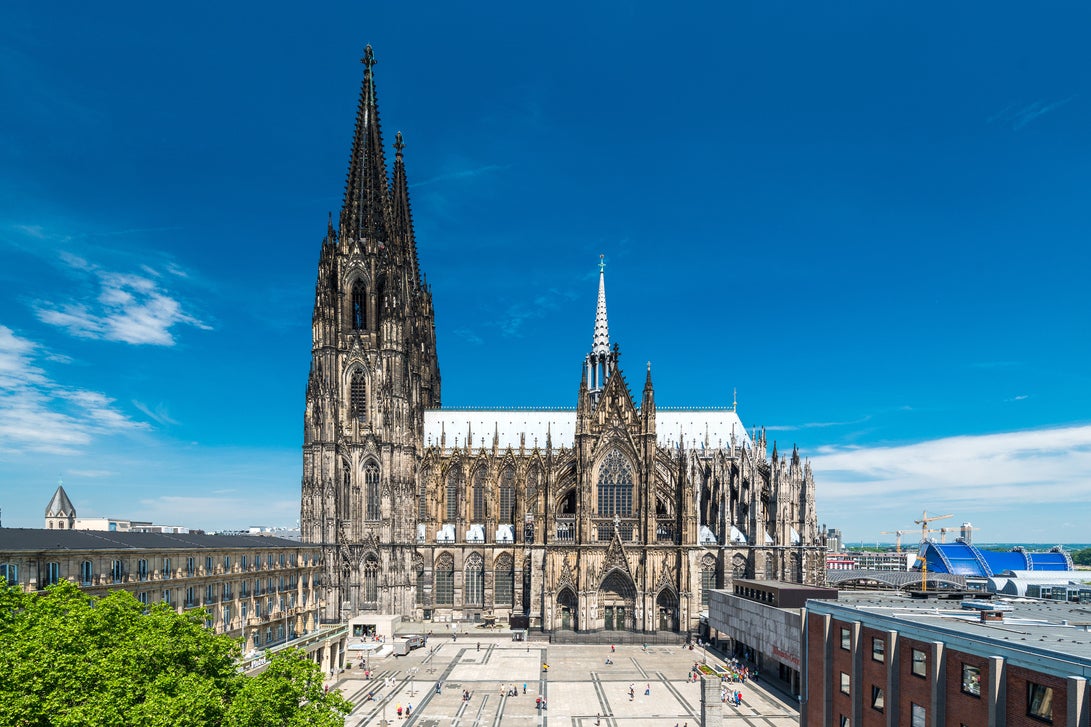 Meet the gargoyles
Pick a quiet time to attempt the 533 steps up to the cathedral's south tower, as the enclosed spiral staircase is used by both those going up and down and is rather narrow. The view is well worth the climb though. Open daily; entry €4 (£3.55).
Matchless modern art
Fans of contemporary and pop art shouldn't miss Museum Ludwig (museum-ludwig.de), which holds well-known Picassos and Andy Warhols. A superb collection of James Rosenquist's work – dazzling, giant collages of socio-politically potent images – is showing until 4 March. Closed Mondays; entry €13.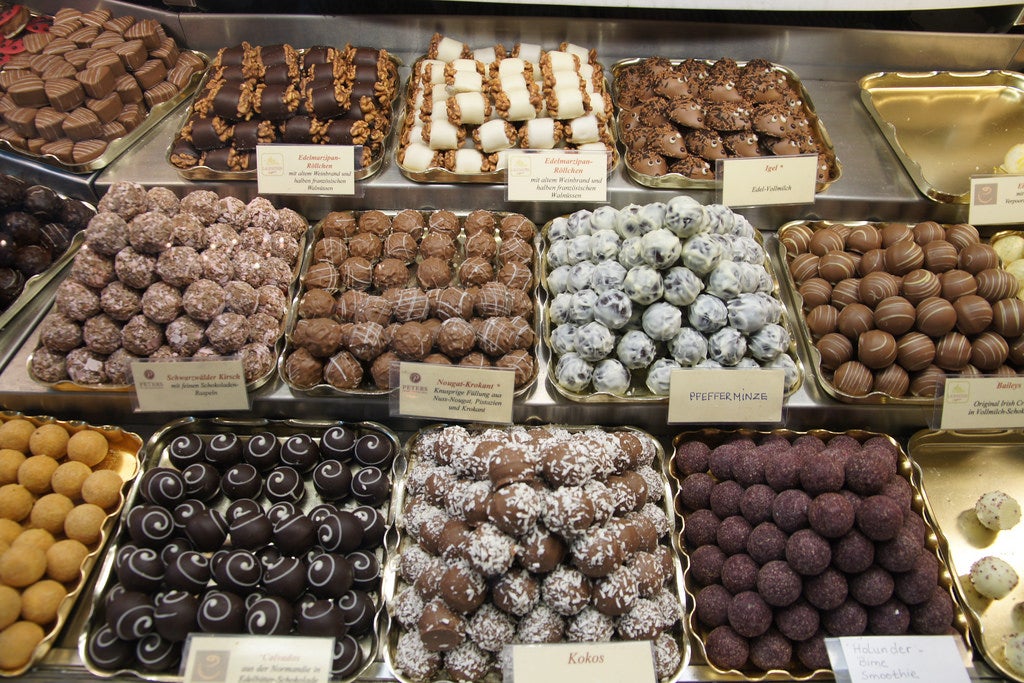 Satisfy a sweet tooth
Overlooking the river Rhine, the family friendly Chocolate Museum (schokoladenmuseum.de) has interactive exhibits on cocoa farming plus some colourful ceramics from Central and South America. The best part, however, is watching vast mixers churn Lindt chocolate and seeing individual pieces whizz past on a conveyor belt. There is an enormous chocolate fountain too. Closed during Lent; entry €11.50.
Delve into Roman history
Cologne became a Roman city, known as Colonia Agrippina, in 50AD. Statues, mosaics and jewellery spanning prehistoric, Roman and medieval times fill the halls of the Roman-Germanic Museum (roemisch-germanisches-museum.de). Closed Mondays; entry €9.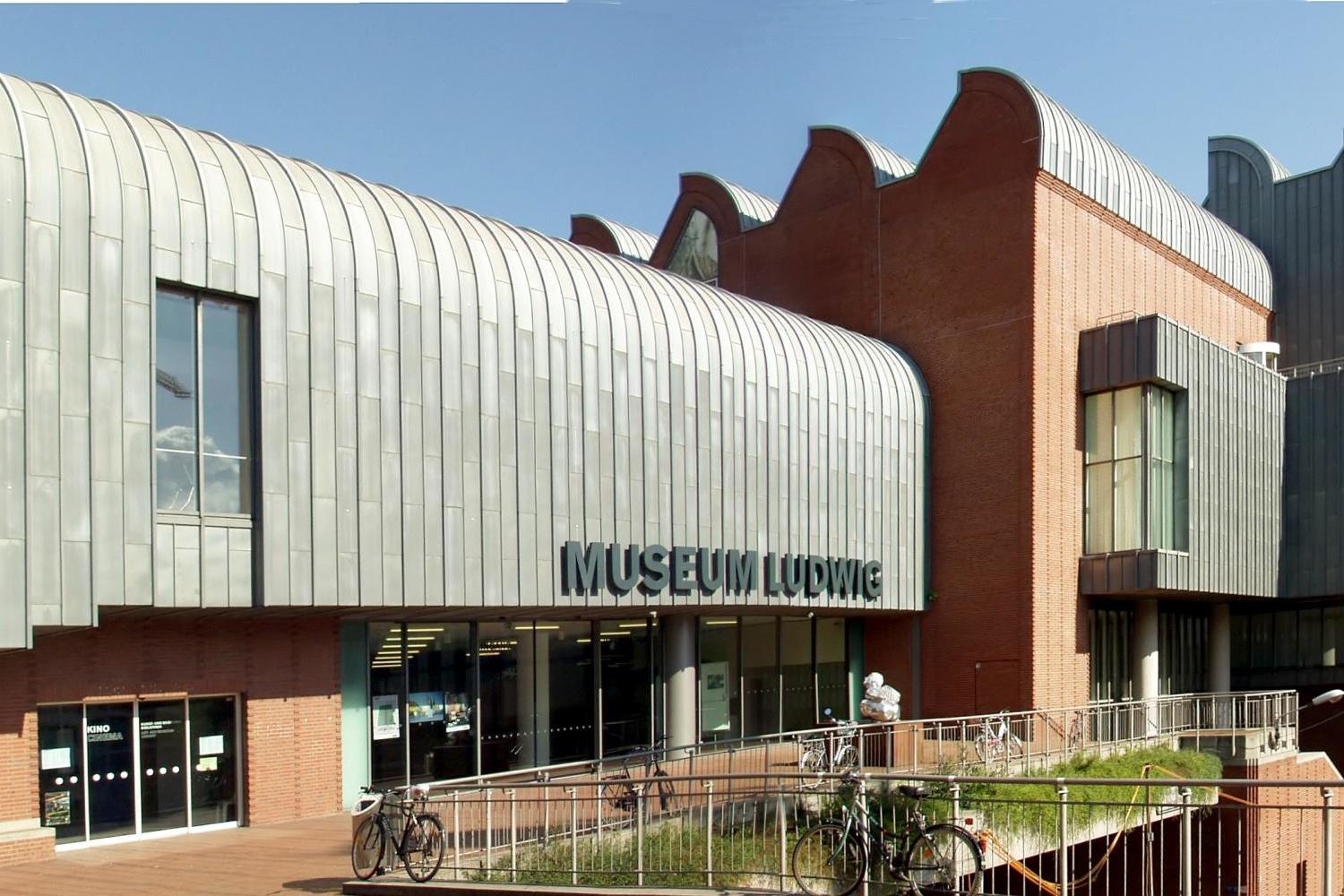 Find Galerie Bene Taschen
This small contemporary art gallery (benetaschen.com) is hidden down an alleyway off Moltkestrasse. It's currently showing a series of humorous photographs of New Yorkers taken in the Eighties and Nineties by Jeff Mermelstein (until 17 February). Free entry.
Where to stay
The Qvest Hideaway is a gorgeously styled boutique hotel owned by the German travel and design magazine. In what was once the city archives – a building of arched stone columns and clover-shaped mullioned windows – there is a bar, photography exhibition and lots of designer furniture. Doubles from £141, room only.
Hopper hotels (hopper.de) has renovated three religious buildings around the city. They now offer affordable, if compact, rooms together with a sauna and garden. The best-located is in the Belgian Quarter, Hopper et Cetera. Doubles from £111, room only.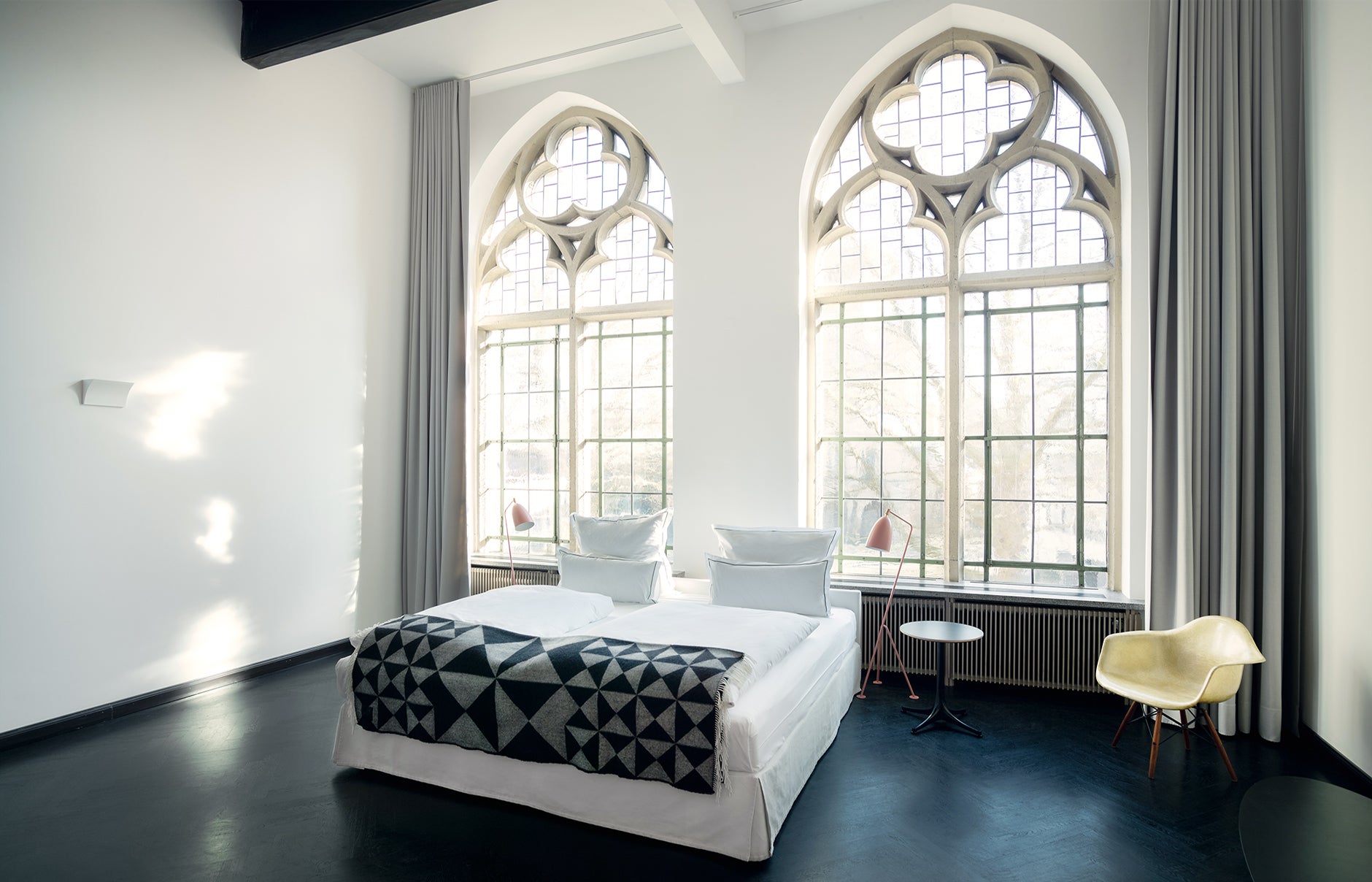 Die Wohngemeinschaft is a much-loved hostel that is also close to the nightlife of the Belgian Quarter, with single dorm beds from £21 and doubles – including one that looks like a spaceship – from £63, room only.
Where to eat
Brunch
Aachener Strasse has a smattering of hip café-cum-cocktail bars that are also convivial spots for breakfast. Theater im Bauturm (theater-im-bauturm.de) has vegan specials and organic options, while Balthasar (balthasar-cafe.de) is an industrial-style space serving dishes like eggs benedict with smoked ham for €9.60.
Lunch
If you're near the cathedral for lunch, Funkhaus (funkhaus-koeln.de) has an upmarket cafeteria vibe, good wine and tasty German cuisine, including salmon with hash browns for €13.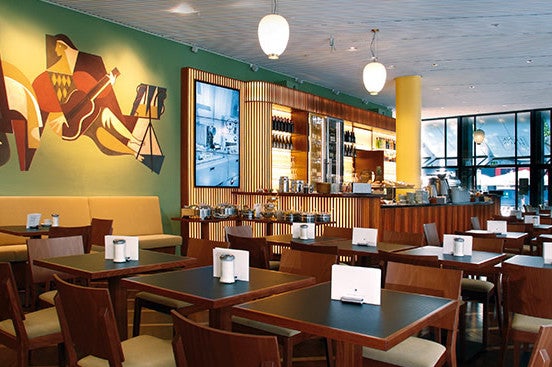 For lunch accompanied by a glass of Kolsch, Cologne's crisp beer, try Bierhaus am Rhein (bierhaus-am-rhein.de), which does a mean currywurst (€15) and has outdoor seats beside the river.
Dinner
Haxenhaus (haxenhaus.de) is a good beer hall choice for dinner, thanks to its metre-long bratwurst (half a metre, €14) and pork knuckles (from €16).
For something different, Café Feynsinn (cafe-feynsinn.de) is credited with starting Cologne's slow food movement. Dishes such as lamb tagine with couscous (€20) are made using local ingredients.
Where to drink
Cologne's beer halls deserve at least an evening of your time and are the place to experience the crazy, Rhinelander spirit. Fruh am Dom (frueh-am-dom.de) has some lovely old features and the most attentive waiters, while Peters (peters-brauhaus.de) has the best party atmosphere.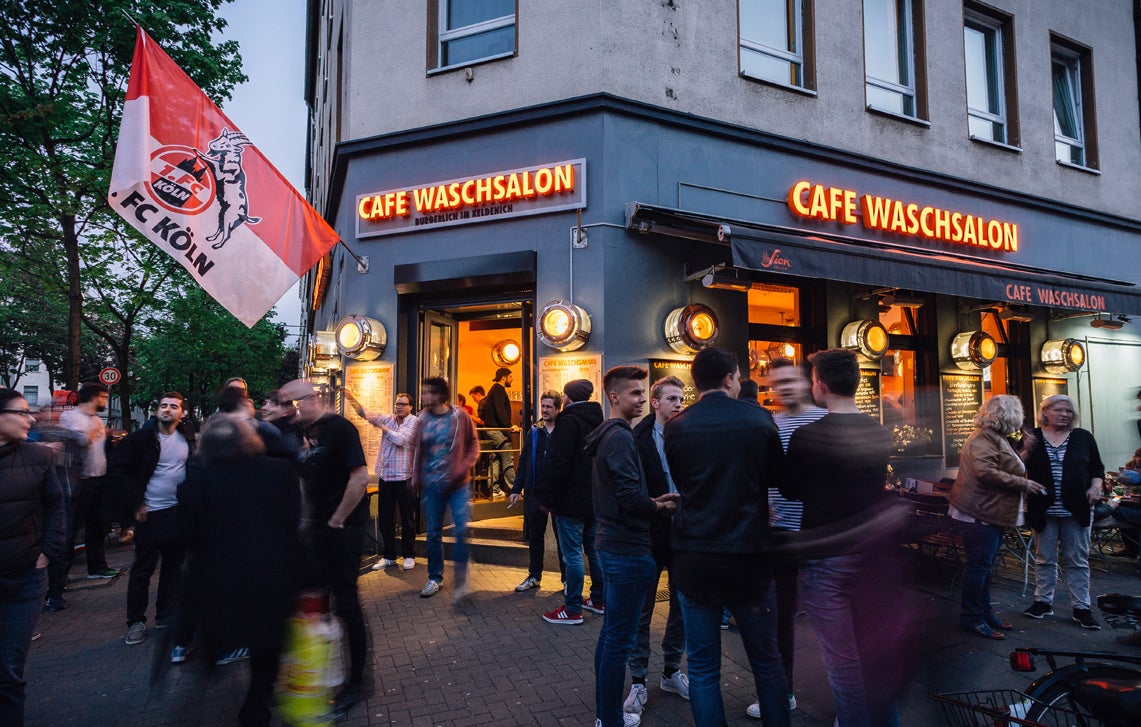 Friesenstrasse is lined with studenty bars; try Friesen Bar (friesen-bar.com), a cocktail lounge with shabby leather sofas, or Cafe Waschsalon (+49 221 133378), housed in a former laundrette a few streets away. For a little sophistication, some of Cologne's best mixologists reside at Shepheard (shepheard.de).
Café und kuchen (coffee and cake) in traditional Café Reichard (cafe-reichard.de) is a must. Expect cream marble, chandeliers and Cologne seniors in their fluffiest blow-dries and best gold jewellery.
Where to shop
Schildergasse offers busy high street shopping – for calmer browsing head to the boutiques of Ehrenstrasse. Original Eau de Cologne is one of the world's oldest fragrance brands and you can try it at Number 4711 (4711.com/dufthaus/en.htm) Glockengasse.
Architectural highlight
Aside from the cathedral, Cologne City Hall (Germany's oldest) is also a thing of beauty, with a 15th-century gothic tower, studded with 130 statues. Look closely and you'll notice that one is baring his bottom and privates. (No one knows why.)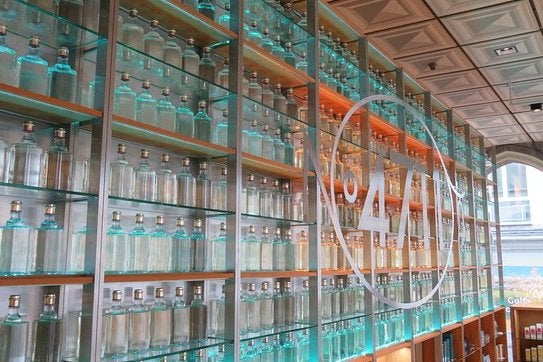 Cologne nuts and bolts
What currency do I need?
Euros.
What language do they speak?
German.
Should I tip?
Five per cent for good service, 8 per cent if you were impressed.
What's the time difference?
One hour ahead of London GMT.
What's the average flight time from the UK?
One hour and 10 minutes.
Public transport
The tram and metro stations are not particularly useful unless you are based a long way outside of the centre. Stick to walking instead or hop in a taxi.
Best view
From the cathedral tower, 100m up. Pass Europe's largest free-swinging bell on your way, then stop to gaze out across the snaking Rhine, past the gritty splendour of the Hohenzollern bridge and spot the odd Romanesque bell tower breaking up the skyline.
Insider tip
In Cologne they sup Kolsch from a genteel "stange", which holds just 200ml of beer and looks like a soft drink glass. Beware though. Waiters here carry huge wheels of them around, and your glass will be replaced again and again unless you place your beer mat (which is also your tab) on top of your empty glass.
Source: Read Full Article